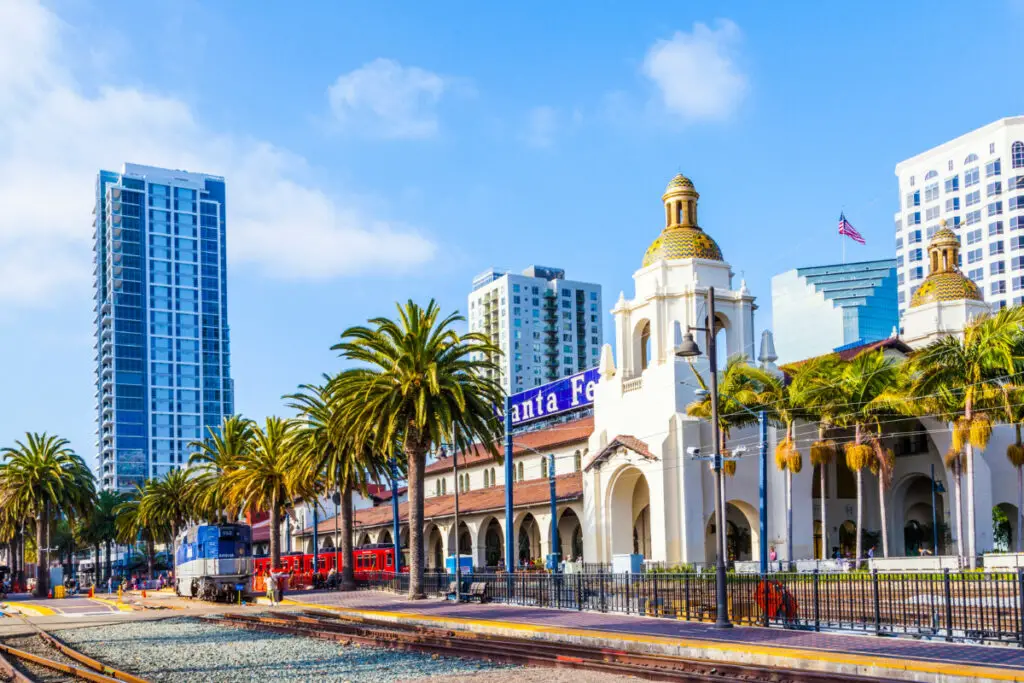 When in San Deigo, California, it's easy to navigate the city without a car. As a visitor or local, this city provides many public transportation alternatives one can use to their advantage. Since it is a big city, with areas that are spread far out from one another, the public transits are able to transport to and from a wide range of locations.
There are several forms of public transportation in San Diego, California. The main types of public transportation include various bus and train options that are available. The app and card, PRONTO, can be used for most of the transportation in San Deigo, where you can buy tickets and manage rides.
We have all of the information you need to know to use the public transportation available in San Diego! Keep reading to find out what different public transportation options are available in this city.
The Trolley
The San Diego Metropolitan Transit System

, otherwise known as "the trolley," is one of the easiest and most economical ways to travel through the city. It's made up of metro trains that cover over 50 areas of San Diego. The metro trains run on three lines, which allows them to travel throughout the city.
The trolley is a great choice, especially if you are on a budget or don't mind saving some extra money. A one-way trolley ticket costs $2.50 for an adult, and a day pass costs $8. The day passes can be used to travel on any bus or trolley that is in the city that day.
Here are some of the places the trolley in San Diego

can take you to:
Santa Fe Depot
San Deigo Convention Center
Downtown San Diego
Old Town San Diego
Mission Valley
El Cajon
Santee
San Ysidro
Clairemont
UCSD
La Jolla area
Westfield UTC shopping center
All of the lines can take you from downtown San Diego to the outskirts of the city and back.
Here are the three lines and their terminuses:
| | |
| --- | --- |
| Line Name | Where the trolley goes to and from |
| Green Line (Sycuan) | Imperial Transit Center to Santee Town Center |
| Blue Line (UC San Diego) | America Plaza to San Ysidro Transit Center |
| Orange Line | Courthouse Station to Arnele Avenue |
Bus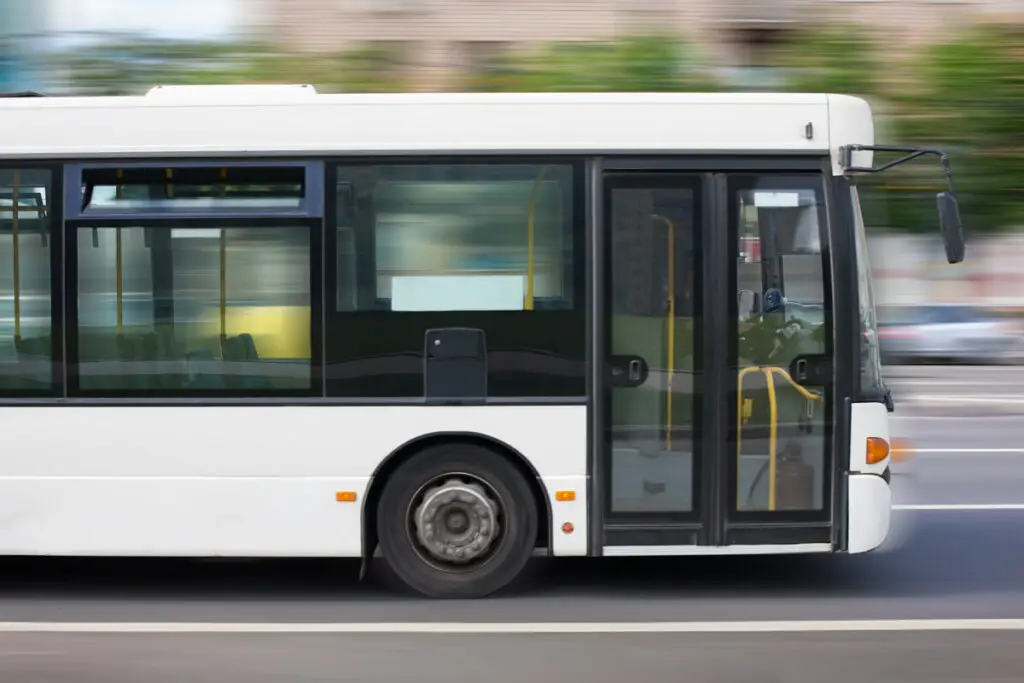 A great style of public transportation

to choose from in San Diego is buses. Just like the trolley, there are many different routes and it's destined to take you where you need to go. In fact, there are 89 bus lines and over 100 routes that go through the county. The buses are helpful because they can reach areas that are out of the trolley's range.
It costs $2.50 for a bus ticket, and if you pay the driver, be prepared to pay the exact fee since they won't give you any change back. You can also see directly on their website exactly which lines you should use and where they all will take you.
COASTER
COASTER

is the North County Transit District's light rails that can take you throughout the county, all while providing a scenic view. There are eight different stations between Oceanside and Downtown San Diego, with 30 daily trips from Monday through Friday. On Fridays, there are two additional trips, and on Saturdays, there are 20 more.
Here are some of the areas that COASTER

can take you:
Solana Beach
Encinitas
Carlsbad
Oceanside
Santa Fe Depot
La Jolla
Escondido
COASTER also owns a hybrid rail and bus that offer services as well.
SPRINTER
The SPRINTER

is the hybrid rail that spans 22 miles east to west connecting Oceanside, Vista, San Marcos, and Escondido. It runs every 30 minutes in both directions Monday through Friday from 4 a.m. to 9 p.m. On Saturdays and Sundays, the train goes from 10 a.m. to 6 p.m. every 30 minutes, and then hourly before and after that time frame. It completes a total of 455 trains run every week, which gives you plenty of time to get on at least one run.
To ride a SPRINTER, it costs $2.50 for a one-way ticket. It reaches up to 50 miles per hour, so it's bound to get you places quickly, which is a huge benefit.
Pacific Surfliner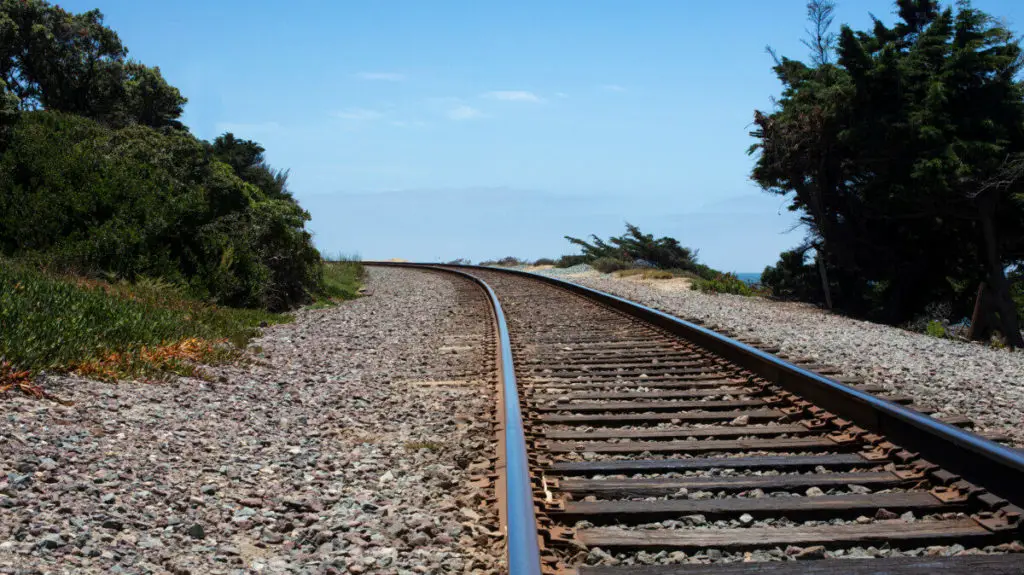 Pacific Surfliner is a 350-passenger train

that connects the San Deigo, Orange County, Santa Barbara, Los Angeles, Ventura, and San Luis Obispo counties. Starting in San Deigo, it goes all the way up, making multiple stops on the way for people to see certain attractions. It also does daily round trips from San Diego to Los Angeles, which means you can enjoy Los Angeles without having to deal with the traffic or pay for an expensive hotel.
The Pacific Surfliner is known for its very scenic ride with beautiful coastal views. This form of transportation isn't necessarily an everyday version, but it can take you from San Diego to other California cities that are a bit further north. It also has a great view, so it's an experience itself.
Santa Fe Depot
The Santa Fe Depot

is the main train station in San Deigo. It's located downtown and was constructed in 1915, making it a known city landmark. Although it's historic and a site to see, the Santa Fe Depot is still an active train station. All of the main transits go through this station, and it's in downtown San Diego, which is extremely convenient.
You can find the Amtrak intercity trains, Coaster commuter rail trains, the San Diego Trolley, and the San Diego Metropolitan Transit System bus system. Basically, all of the public transportation listed in this article can be found going through the Santa Fe Depot. Although this isn't a train or bus, this station will give you access to the best transits.
PRONTO
As of September of 2021, PRONTO replaced the compass pass as the new fare system. It gives easy ways for customers to ride transit, and it offers rewards or discounts on future rides. Riders can load money onto their PRONTO app or card, and then all they need to do is tap or scan each time they ride.
PRONTO Mobile App
On the mobile app, you can buy tickets on NCTD and MTS modes of transit. This app can basically speed up the process of going somewhere since you can add value or passes to your account and tap your PRONTO card, or scan the virtual QR code each time you ride.
Using a PRONTO Card
Similar to a metro card, the PRONTO

card allows you to board certain transits effortlessly. Before you board and each time you board a new train or bus, you must tap the card flat on the rail platforms validator.
What is the Benefit of Using PRONTO?
What's nice about using your card or app, is that you can pay as you go. Each time you tap or scan it, the cost of a one-way ticket will be deducted from your balance.
Right once you hit the value of a day pass, your card won't be charged any more money that day. It's nice that there's minimal effort, especially if you use public transportation often, and you don't have to keep track of it. All that's needed is a simple tap or scan.
Is Public Transportation Needed in San Deigo?
San Diego is quite a large city with many places to go that might be nearby or too far to walk to. It all depends on where you live or are staying, where you want to go, and how close that destination is to you. Although it sounds like stating the obvious, this is truly the case.
If you're in downtown San Diego and want to go up to La Jolla, that's around a 23-minute car ride. You would want to consider hopping on a train or bus to get there or to a nearby location that's close enough for you to walk the rest of the way.
On the other hand, San Diego has very good weather year-round, so you can almost always be outside. This makes public transportation unnecessary if someone's traveling to a nearby area, but it is still necessary if your destination is far away.
Is San Diego's Public Transportation Convenient?
The trains and buses

aren't as well connected as in other cities like New York or San Fransisco. It's best to transport via car in this city. A car will enable you to travel more than public transportation, as the places that public transportation in San Diego, California is sometimes considered limited.
The trolley is great for quick outings around downtown, going to the San Diego Convention Center, and the San Diego Depot. Although, its range of routes doesn't go that far past those neighborhoods. As for the buses, they reach a lot more areas, but you could end up spending long amounts of time on them since San Diego's public transportation stops are spread out.
This is why people recommend driving a car around the city because you can hit all the iconic spots in San Diego a lot easier. Moving from beaches to cities will be easier while a car than it would be when using public transportation.