There are some great public transportation options in San Bernardino, California. You can use services like Lyft and Uber, but there is also a bus system that has been revamped in recent years.
There is public transportation in San Bernardino, and those include the Amtrack, the Metrolink, taxis, and the SBX Rapid Transit Bus System. These are the various ways to move within the city as well as outside it. The Metrolink travels to LA and provides a great service to commuters.
There are some great services, but what are the costs of tickets? How does using this system work for you? There are many ways to travel within the city and outside it, so for more details, read below.
SBX Rapid Transit Bus System
This bus system was started under Mayor Patrick J. Morris (2006-2014) and completed under Mayor R. Carey Davis (2014-2018). The purpose of this project was to renew and better the bus transportation in San Bernardino. The buses are longer so that more people can fit in them, and there are more stations in the city. The bus comes every 30 minutes and covers a route of over 15 miles. Sounds great, right?
For the bus system, you can receive discounts if you are a student or if you are a senior citizen. You can buy a day, week, or month pass for the bus. A single ride is $2, a day pass is $6, a week (7-day) pass is $20, and a month pass covering 31 days is $60. If you compare that to the price of gas, especially the price of gas this year (2022), then you will be saving a lot of money.
Gas prices as of June 2022 in San Bernardino are getting above $6, and assuming you fill up your tank twice a month and your gas tank can fit about 14 gallons, that means that per month you will be spending $168 a month to fill up your car twice. By getting a month pass, you can save $100. So depending on your day-to-day needs, this could be a great option for you.
Taxis, Uber, Lyft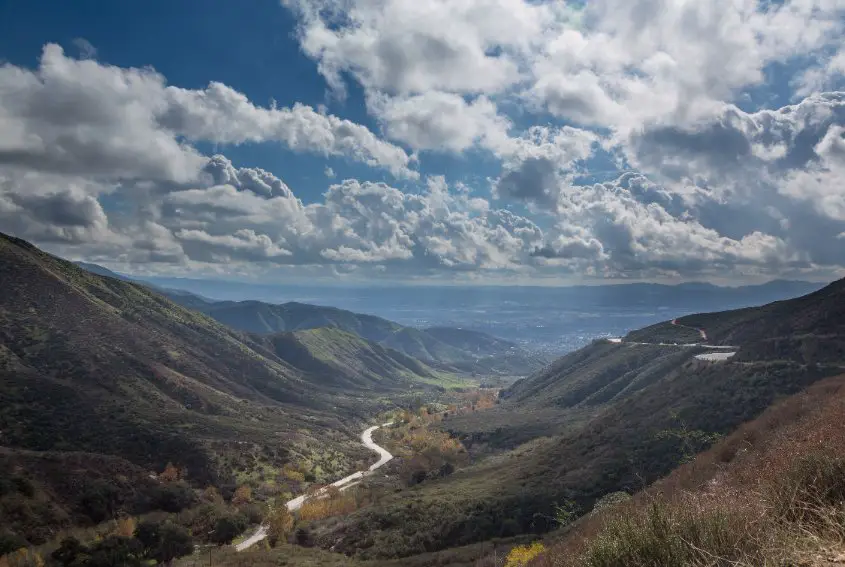 You can find Uber and Lyft everywhere, but in many places, people don't use taxis anymore. In San Bernardino, you can use a taxi service there. So, if using the bus does not work out for you, then you can call a taxi, or open your Uber or Lyft app and get a ride that way.
Rides can be pretty expensive though Uber and Lyft for simply going from point A to point B, especially when you compare that to a $2 ride from the bus system. It would be better financially to use Uber and Lyft on occasion and not daily, but you can look into that and determine what is best for you.
Overall, it is nice to know that if you need to schedule a ride or something just came up and you need to get from point A to point B on short notice then you can use these car services and it will work well for those uses. These services are offered everywhere, so whether you want to work for these companies or you want to use them for traveling, they are in San Bernardino for your convenience.
Metrolink
The Metrolink is a great resource for citizens who need to travel to other cities for work. The Metrolink goes all the way to LA, and it covers a lot of ground. Former Mayor Carey Davis had a job outside the city for many years before becoming mayor, and he would ride a bike to the train station, then go to his destination, and ride his bike to work. Many people do this and it is a great way to take advantage of the public transportation system while getting exercise.
While Davis was in office, he was a part of the committee to approve a system like the Metrolink or extension of the Metrolink, and currently, the project is underway. This project is to have the public transportation system reach Redlands, which is where many families commute to or have extended family in.
This project will connect the communities and allow families who struggle to get from San Bernardino to Redlands a new opportunity to travel further while saving more money. This will be especially helpful with how costly living in California is.
The passes for the Metrolink come in different day amounts. For instance, they have a flex pass that is a 10-day-long pass you can get. One helpful tip is to download their app and buy your passes from the comfort of your home without going to the station.
There are single-day tickets, one is a one-way ticket, and they offer round-trip tickets, and weekend passes. For their multi-day passes, they offer a 5-day flex pass, a 7-day pass, and a 10-day pass. Lastly, they have monthly passes that have a lot more leeway in the destinations and the time you can use them.
They also offer multi-line options that allow you to travel different distances. They offer the Riverside Line that goes from San Bernardino to other locations nearby. There is also the 91/Perris Valley Line that lets to ride to different stations in Riverside, and they have the Inland Empire-Orange County Line that goes from Corona to Riverside and other locations nearby.
Amtrack (Nationwide Transportation)
There is an Amtrack station in San Bernardino which has been the primary station serving the community since 1918. It is still running and is a popular mode of transportation for long travels and commuting. There are different types of passes you can get for this train depending on your need or purpose to ride.
There is a commuter pass (Multi-Ride Pass)that can transport you from destination A to destination B. It is a monthly pass that has 10 ride and 6 ride options, and you will pay a single discounted price compared to paying per ride or per day.
There is also a leisure pass (USA Rail Pass) that allows you to get on and off the train at 500 different locations, it covers 10 segments over a month-long period, and you will also pay once with a discounted fare for the entire 30 days.
Lastly, you can get a California Rail Pass. This allows you to get on and off the train within California. You can use it to travel for 7 days and the pass is open for a 21-day period. You pay for the pass in advance, and it is discounted which means like the others, it is cheaper than getting a separate pass for each trip you take.
This is a great option for traveling without wanting to spend a lot of money on gas for your car. Or, it works great for people without a car. College students especially can use this to travel from their school to their family for holidays and breaks.
San Bernardino Airport
There is a small airport in San Bernardino that is useful for traveling within California. It can be a great alternative to using the train system, and it is becoming a newer location for Amazon to use for delivering packages via air.
The flights are cheap, and you can get them for under $20 depending on the location and the flight. One cool thing is if you know how to fly and you have a plane, you can request rights to land there. You can pit stop there or use it as a final destination. The airport is small, but there are some international flights that you can book through the airport.
Amazon is building an air cargo hub a the airport, which can provide San Bernardino citizens with job opportunities and it can help the city's economy. There will be a lot of truck jobs for Amazon, and it can be a great job for people wanting to advance in a company, or for people and teens who need an in-between job or part-time job before moving on to school or another job.
There are so many options for transportation in San Bernardino. You can travel in many ways within the city, but you can also travel to other cities via trains, or travel to other cities or countries depending on the flights offered by the airport.
If you need to travel from home to work every day, that is completely attainable and financially safe, and good for your wallet. It works for commuting and simple drives on a bus.
Overall, there are so many ways to get around the city and county of San Bernardino, and other are many ways to travel to more cities around the area. You can go wherever you need by bus, train, car, and other services. They are there to be a cheaper alternative to your traveling needs, and they work for commuting adults and families. It is great to know all the services and how they are planning to expand.
Related Topics:
If you like the article above, here are some other similar articles you should check out!
13 Best Family Neighborhoods in San Bernardino, California

17 Reasons Not to Move to San Bernardino, California

Is There Public Transportation in San Jose, California?