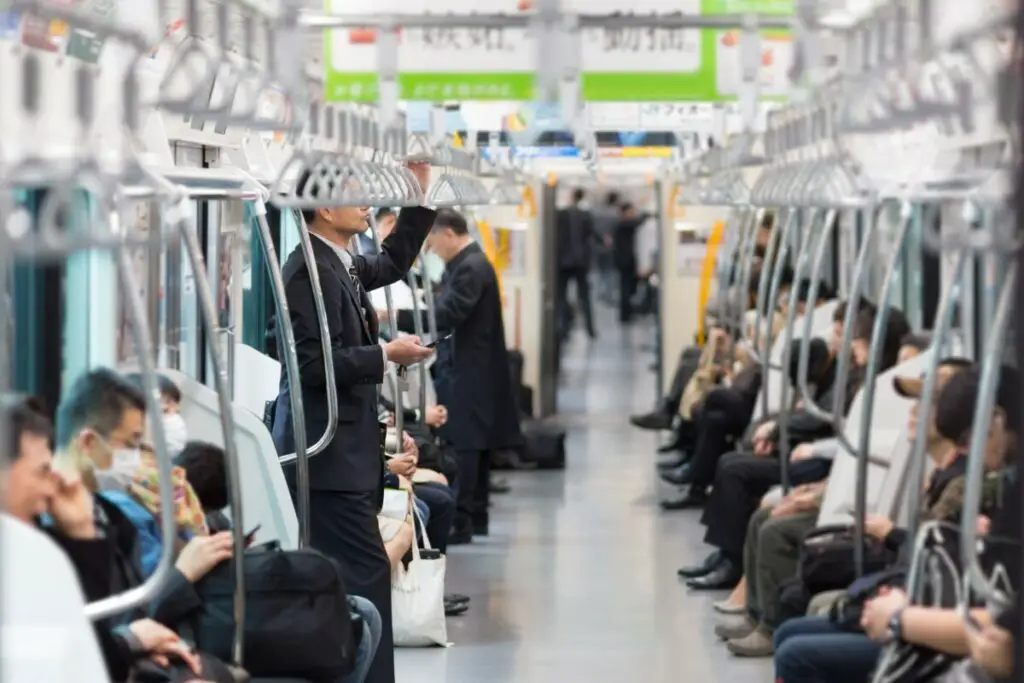 Public transportation is important to many people, especially those that don't own a car. However, not every city in the US has public transportation. So, does Sacramento, California have public transportation?
The main public transportation system in Sacramento, California is the Sacramento Regional Transit. There are lots of options for citizens of Sacramento, though, including Yolobus and Amtrak. Sacramento also has a good taxi service, which provides more public transportation.
There are lots of different forms of public transportation in Sacramento, California. I have had the opportunity to look into all the different modes of transportation offered in Sacramento and have written about them below. Read on to learn about the price cost and benefits of riding on these modes of public transportation.
Sacramento Regional Transit
The Sacramento Regional Transit

is the most common service used for public transportation in Sacramento, California. The reason why this organization is so popular is because of all the options it offers riders. The Sacramento Regional Transit has a bus service, a light rail service, a SmaRT ride micro-transit service, a community bus service, and a SacRT paratransit service.
The bus service is $2.25 for a single fare and they come by their stops every 12-60 minutes depending on which stop you are waiting for the bus at.
The light rail also charges $2.25 for a single fare and comes by every 15 minutes. The light rail runs Monday-Sunday from the hours of 4 am-12 pm weekdays and on weekends from 4 am-10:30 pm.
SmaRT ride micro-transit service is an option where the rider has to download an app and then request a ride from the service declaring what time they want to be picked up. The micro-transit shuttle will pick up the rider and then drop them off at their desired location.
The community bus service is a smaller shuttle that runs through the outskirts of the cities of Sacramento. They have this service in Rancho Cordova, North Natomas, and Dos Rios to support the citizens in these communities.
The SacRT para-transit service is for the disabled community of Sacramento, California. They have wheelchair lifts and people to help the disabled community with anything they may need help with while they ride the bus.
Yolobus
The Yolobus

is a shuttle that picks up people in Sacramento, California, and takes them to the airport. This is a great option if you are visiting the city and do not want to rent a car. This also is very nice if you do not want to pay to park your car at the airport while you are out of town.
The Yolobus is serviced with eighteen different bus stops that you can walk to be able to get to travel to the airport. The shuttles also have lots of space for luggage, so you will never need to leave your bags at home.
Another great service Yolobus helps with is they have a paratransit service for the disabled community in Sacramento, California. Therefore, if you or someone you are traveling with needs extra accommodations you can utilize the paratransit service Yolobus has for its riders and be able to travel with more ease and less worry.
The cheapest option is the local fare which is $2 for a one-time use of the shuttle. There are express options for the transit bus and those are $3 for one-time use. If you go to the airport often for work, though, a great option is to get a monthly pass. The monthly passes will cost you $42 each.
Yolobus works with the Sacramento Regional Transit company and has an option where you can get a monthly pass for the Sacramento Regional Transit organization and Yolobus for $100. This can help be more frugal because instead of buying two different bus monthly passes, you can just purchase one.
Amtrak
Amtrak

is a cross-country train service that provides people with medium to long-distance travel. Sacramento, California has access to this service because the city has one of the Amtraks many stations that are located across the country. People in Sacramento can use it to get to many different places, including the outskirts of the city. This is a great way for the people in Sacramento California to go on a short day trip somewhere.
Amtrak offers room for luggage for those who need it. This means if you want you can bring a picnic basket and other supplies for whatever trip you are planning on going on.
Amtrak's cost is dependent on how far you travel with them, but one nice thing about Amtrak is that they almost always have discounts and deals going on. One deal that they have constantly is that if you are a student you can get 15% off of travel.
Riding on the Amtrak is also a full experience. There is onboard food that is offered to its riders and if you have a family this can be a fun train experience.
You do need to bring your ID to check into Amtrak. Still, Amtrak has wonderful employees to make the riding experience as comfortable as possible for its riders.
Med Star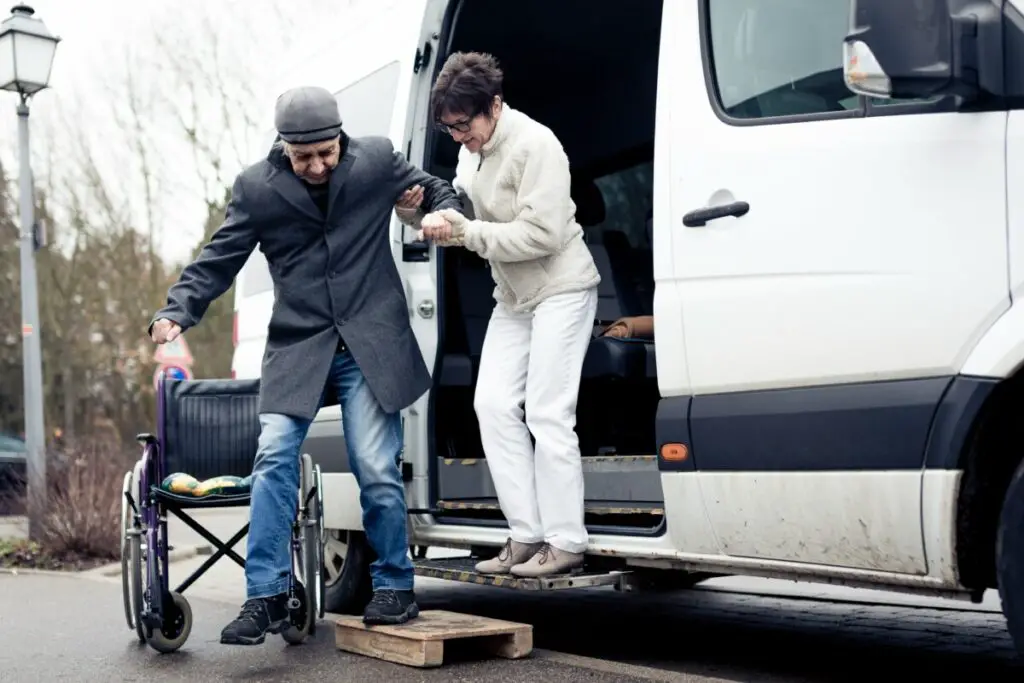 Med Star

is a non-profit organization in Sacramento, California. They offer rides to the physically or developmentally disabled community in Sacramento, California.
The shuttles are large enough for caregivers and family members to ride along as well as the main rider. The shuttles have wheelchair lifts and they have wheelchair seatbelts for the passenger to wear.
Med Star also performs regular maintenance to keep the shuttles in top condition at all times for their riders. Each of their drivers has an extensive background track to keep you and your family safe while riding on Med Star.
Each of the rides has a medical assistant to take care of your needs on the ride. Whether that be talking with you to keep you distracted from anxiety or whether they are trying to help you to buckle in your seatbelt.
Also, if your insurance covers medical rides you can use your insurance to ride on Med Star. Med Star will be happy to check with your insurance to make sure they cover the ride if you need them to.
The main issue with Med Star is that if you go on their Yelp, you will see they have some complaints about being understaffed. However, Med Star is actively trying to hire a lot of new drivers right now, so you likely won't encounter this issue.
Sacramento Independent Taxi Owners Association
Another great option is the Sacramento Independent Taxi Owner Association. This is one of the best options for taxi services in Sacramento California. They charge a base rate of $4 per ride and then after it is $3 per mile that you travel on Sacramento Independent Taxi Owner Association.
If you need a ride to the airport and you live in downtown Sacramento then Sacramento Independent Taxi Owner Association will drive you there for $35. This is cheaper than most of the other taxi services in the Sacramento, California region, which usually cost around $40 to get to the airport from the downtown Sacramento region. If you need a round trip to the airport and back, they have a special discount and will only charge you $60. They also give seniors and Military Veterans a 20% discount.
This service has 90 taxis waiting for you and your transportation needs. This company has been around since 1986 and has a lot of connections in the city. The Sacramento Independent Taxi Owner Association has a working deal with the Sacramento Airport to help them transport their clients, which is why the airport costs are cheaper than the average taxi service. They do not have to pay an entrance fee to get onto the airport pickup and drop-off zone.
Practical Cycle Transportation
If you want a little more exercise while traveling, Practical Cycle

is a great option for you. This is a bike rental option in Sacramento, California. The bike allows you to be able to get where you need to go with more speed, but it also is good for your body.
Practical Bike has a lot of options for bikes you can rent. They offer a hybrid bike, an electric tandem bike, a regular electric bike, and a cargo bike. There are options for all sorts of outdoor activities and transportation.
For the hybrid bike, it will cost you $10 an hour or it will cost you $50 for full-day access. The electric bikes cost $25 an hour or $125 for full-day access. The electric tandem bikes on the other hand will cost $30 an hour or $150 for full-day access. Finally, the cargo bikes will cost $30 an hour or $150 for full-day access just like the electric tandem bikes.
To make your rental experience easier, Practical Bike allows you to be able to make all of your rentals online. It is an easy-to-use service where you can pick exactly when and where you will want your bike at.