Gas prices these days, right? Public transportation might fit the bill better than cars right now. Buses, trains, bikes, and more are available to Roseville, California residents in a variety of services.
In Roseville, California, the three main public transportation services are Roseville Transit, Sacramento Regional Transit, and Capital Corridor. Rideshare services such as Dial A Ride and SmaRT Ride Microtransit Service are available, as are road-accessible options for biking.
All aboard! Making the most of Roseville's public transportation starts with a journey to find out what options each service provides.
Roseville Transit
Within Roseville itself is a system of fixed routes that, as a whole, are available Monday-Friday from 5:45 a.m. to 10 p.m., and on Saturdays are available 8 a.m. to 5 p.m. Each route is labelled by letter; the ones that are currently available to ride are routes A, B, C, D, F, L, M, R, and S.
In order to know which route one is taking, there are two things to look for. The front of each bus is labeled with the letter of the route that it follows, and each bus stop has a sign that labels which routes will stop there.
Each route operates on different hours: how frequently they run, when they run, and whether or not they run on Saturdays isn't consistent to each one. Some routes run every thirty minutes, and some operate hourly. A route that runs every thirty minutes may change to run hourly on the weekends. The routes that don't run on Saturdays are Routes C, F, R, and S.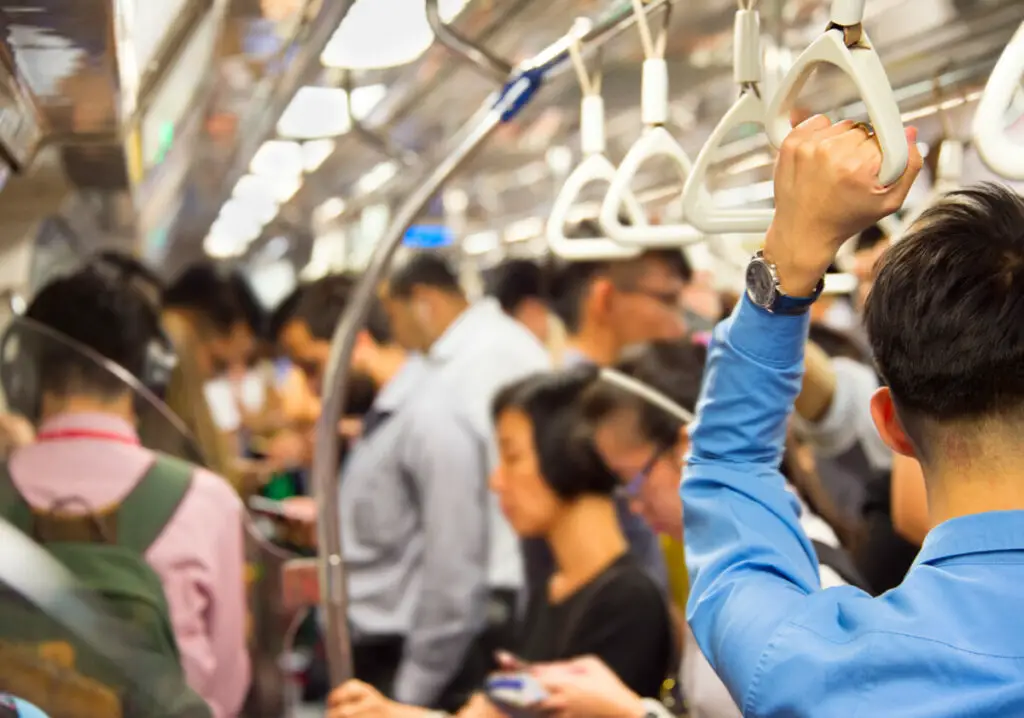 Another service offered by Roseville Transit is a commuter route that goes to Sacramento. The service operates only Monday-Friday, during the hours of 5-9 a.m. and 3:30-6:30 p.m. While both morning and evening options are meant to have 10 routes available, COVID has temporarily suspended them. Currently, the morning commuter transit features 6 available routes, while the evening has 7 routes. Each route is unique, making it important to know what travel options each one offers.
For the buses that operate in the morning, some only offer one location to leave from Roseville, while others have a few spread out before heading to Sacramento. Additionally, some offer a return commute to Roseville, while others do not. The routes that offer a return commute are AM Routes 3, 4, 5, and 9.
Similarly, for the evening routes, only some offer a commuter option down to Sacramento, while each one commutes North to Roseville. The routes that offer evening commuting to Sacramento are PM Routes 7, 9, and 10.
Once each commuter route reaches Sacramento, they follow the same route around the city.
Sacramento Regional Transit
Sacramento Regional Transit serves Sacramento County and surrounding areas. Riders can use buses and Light Rail trains, which are the main transit services in this system.
The bus services through Sacramento Regional Transit are expansive. They travel South to Elk Grove, East to Rancho Cordova, and North to Folsom and Citrus Heights. For Roseville residents looking to use this bus system, the transfer point from Roseville Transit to Sacramento Regional is at the Louis and Orlando Transit Center. Bus routes and their travel times are updated on the Sacramento Regional Transit website.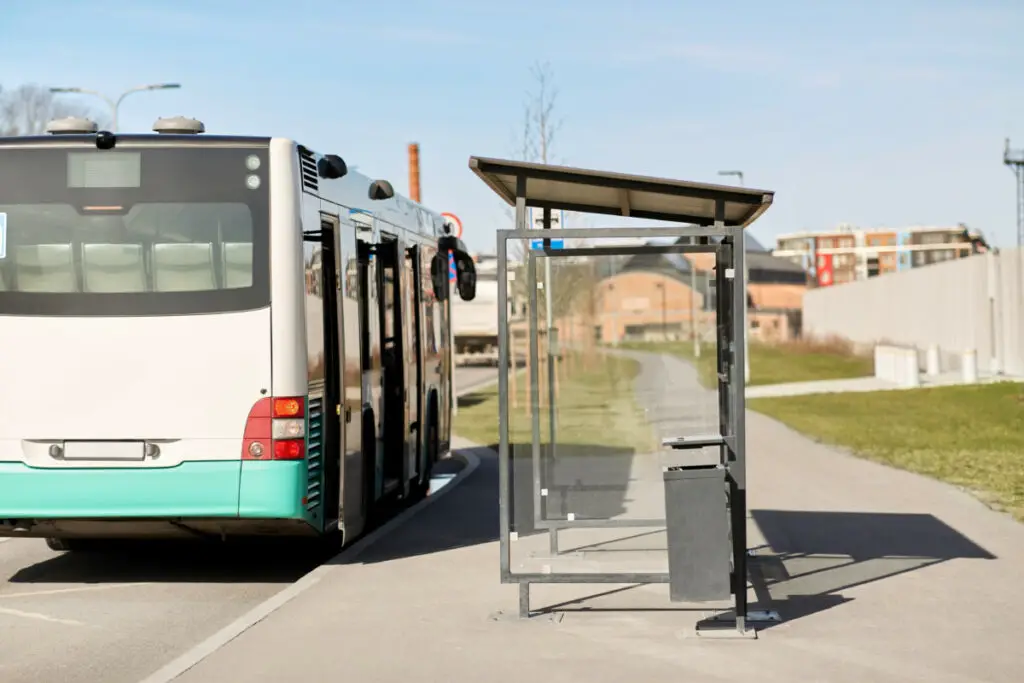 While the buses are useful for traveling locally throughout the cities mentioned above, they also come in handy for those needing to make their way to the Light Rail trains. There are three Light Rails: the Gold Line, Blue Line, and Green Line.
The Gold Line operates weekly, Sundays included. This rail travels from Folsom to Sacramento, operating from 4 a.m. to midnight during the weekdays, and operating from approximately 5 a.m. to 10:30 p.m. on the weekends. Mainly, the trains run every 15 minutes, with the exception of some early morning and late night trains running every 30 minutes.
The Blue Line travels from North Highlands to Cosumnes River College in Sacramento. This line operates on similar hours to the Gold Line, on both weekdays and weekends.
The Green Line, of the three, is the only Light Rail that doesn't operate on weekends. This rail generally runs Monday-Friday from the hours of 6 a.m. to about 9 p.m. It is also unique in that it serves a much smaller area than the other rails, only running through stations in the Downtown Sacramento area.
Capital Corridor
Is traveling to Sacramento not quite far enough? Capital Corridor can take you further! While some public transportation features both bus and train options, Capital Corridor is solely a train service. It travels from Auburn, Southwest to Richmond, and as far South as San Jose. Along the way, riders can hit other large cities such as Sacramento and San Francisco.
The service boasts large stops along its route, including two amusement parks, at least three airports, and several sports stadiums.
The trains can run from as early as 4 a.m. to as late as 11 p.m.
On board the train are many accommodations to give riders the most comfortable experience possible.
Capital Corridor works to be accessible for passengers with disabilities. For wheelchair users, a wheelchair lift is provided for boarding the train. The lower level of the train provides wheelchair-accessible bathrooms.
Service animals are allowed on Capital Corridor trains, and during stops can be walked out for a quick bathroom break.
Worried that hunger will strike on a particularly long trip? Worry no more! Capital Corridor also provides a café car that serves meals and snacks throughout the day, along with a variety of drink options.
Other amenities provided for Capital Corridor riders are spaces to store bikes and luggage. Luggage must take the size of a carry on. For passengers travelling with a bicycle, this will count as a piece of luggage. Bike riders may store their bikes in designated cars, or, if they don't need to travel with the bike, have the option to leave it at the station they will return to.
As a travel option for Roseville citizens, Capital Corridor is not only a cozy ride, but opens up options for anything from a vacation to a quick weekend getaway!
Price Comparisons
Roseville Transit and Sacramento Regional offer a variety of prices, including discounts for riders who are disabled, elders, and students in K-12 grades. Prices differ based on if they are for a single, daily, or monthly ride.
sac. regional has fares that come in single rides, daily passes, and monthly passes. discounts are available for disabled riders, seniors, and k-12 students (students may be eligible for free fare)
| | | |
| --- | --- | --- |
| | Roseville Transit | Sacramento Regional Transit |
| Single | $1.50 | $2.50 |
| Daily | $4 | $7 |
| Monthly | $58 | $100 |
Chart Showing General Prices for Roseville Transit and Sacramento Regional Transit
While these are the basic prices for those who don't qualify for discounts, there are also several other options with each service that vary the amount of time people can purchase with a certain pass.
Capital Corridor operates on a similar system, but also generates prices on several other factors: these include whether the trip is one-way or round trip, the distance of the trip, and the age of the rider.
Rideshare Options
Buses and trains are nice, but sometimes they aren't available when they're needed, or don't serve the needed area of travel. In this case rideshare options can be helpful!
Dial A Ride is a service provided through Roseville Transit. It is available 7 days a week, and may be especially useful on Sundays when buses don't run. People can book rides from two weeks up to a day before they ride. Roseville Transit takes care to account for traffic flow, and requests that riders be flexible with the travel time. Riders should be ready and waiting 15 mins before their ride shows up, but should also be prepared for their ride to arrive with a buffer of 15 minutes late. The service is useable to travel to any event or appointment!
SmaRT Ride Microtransit Service is a rideshare service with Sacramento Regional Transit that operates within 8 service areas, and is only available Monday-Friday. It serves Citrus Heights, Antelope, Orangevale, Arden, Carmichael, Sacramento, Elk Grove, Folsom, and Rancho Cordova.
Unlike Dial A Ride, SmaRT requires that trip requests are made on the day of travel. The rideshares are divided into and operate in what are called 'service areas'; some areas operate on a curb to curb basis, while others are labeled as corner to corner. SmaRT Ride notes that their services are strictly limited to the areas that they are assigned to, and cannot travel outside of these areas. If riders need to travel further than a specific area, they may need to transfer rides along the way.
SmaRT provides an app for its riders that includes functions such as tracking the status of the ride, providing an estimated pick-up time, and alerting riders to the arrival of the rideshare.
Biking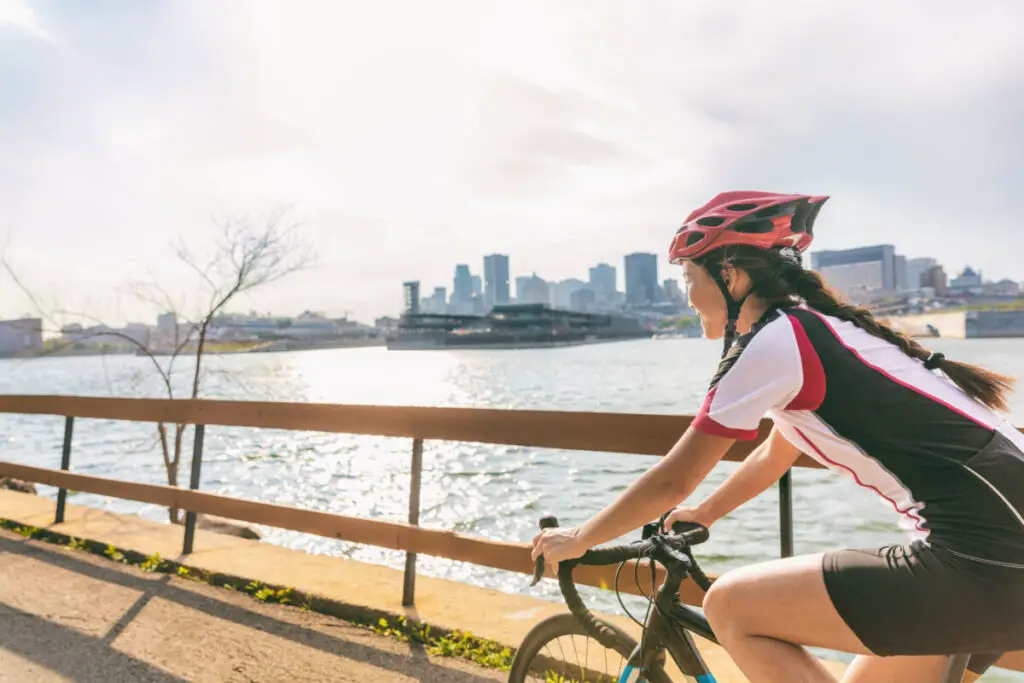 Roseville Transit provides bike lanes on the road for local bikers, as well as off-street bike paths, and encourages them to use the lanes often.
One accommodation that Roseville provides for their bikers is bike lockers. Known as eLockers, these can be rented through the BikeLink app. Roseville Transit points out a benefit of using BikeLink to rent the lockers; rather than assigning one person the use of a locker, several people can use one locker throughout the day, allowing for each locker to serve a larger portion of the community.
While not every travel option is directly connected to Roseville, knowing what is available for travel in the surrounding area helps residents to expand their options and find ways to connect with the many opportunities around them. Safe travels!
Related Topics:
If you like the article above, here are some other similar articles you should check out!
9 Famous Celebrities Who Live in Roseville, California

17 Reasons Not to Move to Roseville, California

Is Roseville, California a Liberal CIty?