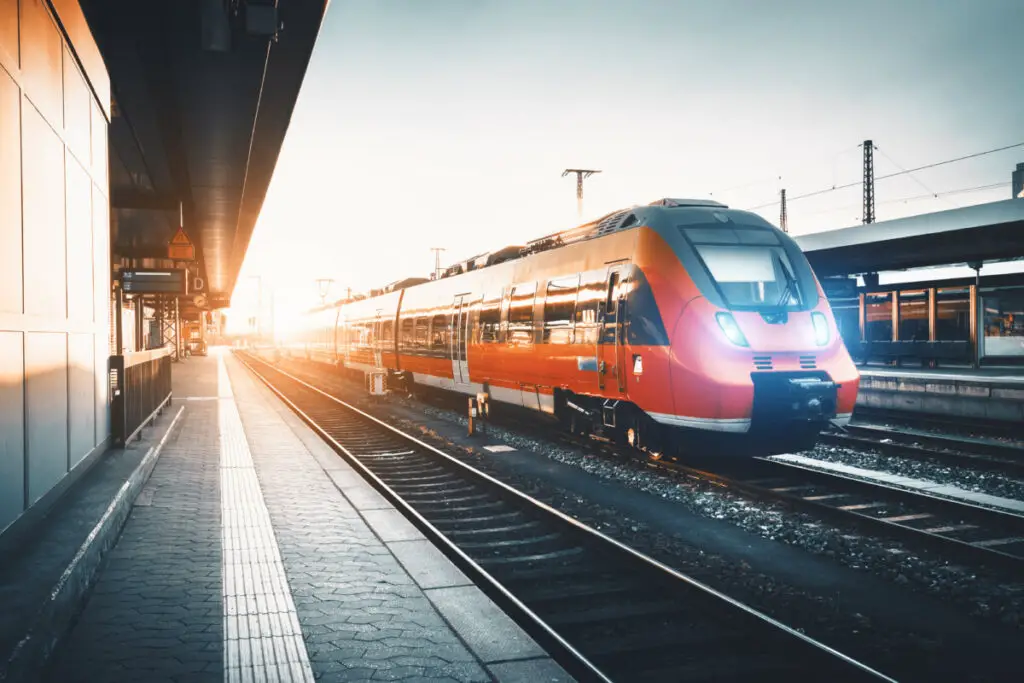 Providence, Rhode Island may be small, but its public transportation is not! The city offers a variety of travel options that serve various needs when it comes to public transportation.
There is public transportation in Providence, Rhode Island. The main public transportation service for Providence is RIPTA, which offers local, rural, and rapid transportation through buses and trains. The city is also walkable for pedestrians and has over 60 miles of bike trails.
Because RIPTA offers so many different transit options, learning about the difference between services can help people find what works best for them! Additionally, there are many aspects of accessibility to consider when it comes to the walk and bike-friendliness of Providence.
Rhode Island Public Transport Authority (RIPTA)
The Rhode Island Public Transport Authority, otherwise known as RIPTA

, is the main, state-wide system of public transportation for Rhode Island, and it's based out of Providence. The system, which has operated since 1966, offers a sprawling array of bus and train lines that include everything from commuter routes to local bus routes to RIPTA'S Flex services that function like a ridesharing option.
Local Buses
Local routes function as regularly scheduled services, that stop at all stations on their route. RIPTA has 39 local routes that all run on different scheduled frequencies; some run every 30 minutes, while others may run every hour.
Some local routes run together to provide more frequent bus pickups in certain areas. In regards to the availability of each bus, some offer consistent weekday services, along with providing late-night and weekend travel. Other buses may be more limited in their availability.
High-Frequency Routes
High-Frequency routes recognize the need for frequent bus pickups, along with frequent stops. RIPTA has 8 high-frequency routes that generally pick up every 20 minutes (or more often) on weekdays and every 30-45 minutes on weekends.
High-frequency routes are very helpful, but one thing that people should consider is that more stops may mean a slower route. That's not to say that these routes won't be an effective form of transport, but riders should effectively plan their trips in order to not feel too rushed or worried about timing along their route.
Express and Rapid Bus Routes
RIPTA has 8 Express bus routes and 1 Rapid bus route. The Express routes mainly serve commuters who are needing fast travel to cover longer distances to work. Because of this, these routes stop less frequently and operate during limited hours. Express routes only run on weekdays.
The 8 available express routes are located at the following stations:
Pascoag
North Scituate
Arctic/117 Express
North Smithfield/Lincoln Mall
Tiverton/East Bay
Wakefield
Westerly
Quonset.
Some of these routes pick people up every 15 minutes, while others only pick people up every 30 minutes. Pick-up times may also depend on the time of day and foot traffic.
The only Rapid bus route offered through RIPTA is the R-Line, which travels in a North/South direction from the Broad City Line station to the Pawtucket Transit Center at Main and Roosevelt. The route picks people up every 10 minutes during weekdays and about every 20 minutes on weekends.
Flex Zones
Flex Zones operate like a rideshare service. These modes of transportation can be reserved 24 hours before needing to ride, or riders can wait for pickup at designated Flex stops. The rides only operate within specific zones. Riders can use this service to get around town, as well as to connect to other RIPTA routes. Six routes, and therefore 6 zones, are available with RIPTA.
These zones are mostly located on the outskirts of Rhode Island, where access to other RIPTA transit services may be more limited.
Rural Travel
Rural travel is also a limited service; in addition to the Flex Zones, there is only one bus line that reaches a rural community. The 301 Westerly/Hope Valley line connects towns across the southwestern corner of Rhode Island. While it's a little out of the way from Providence, people traveling to or from the city may find this bus useful.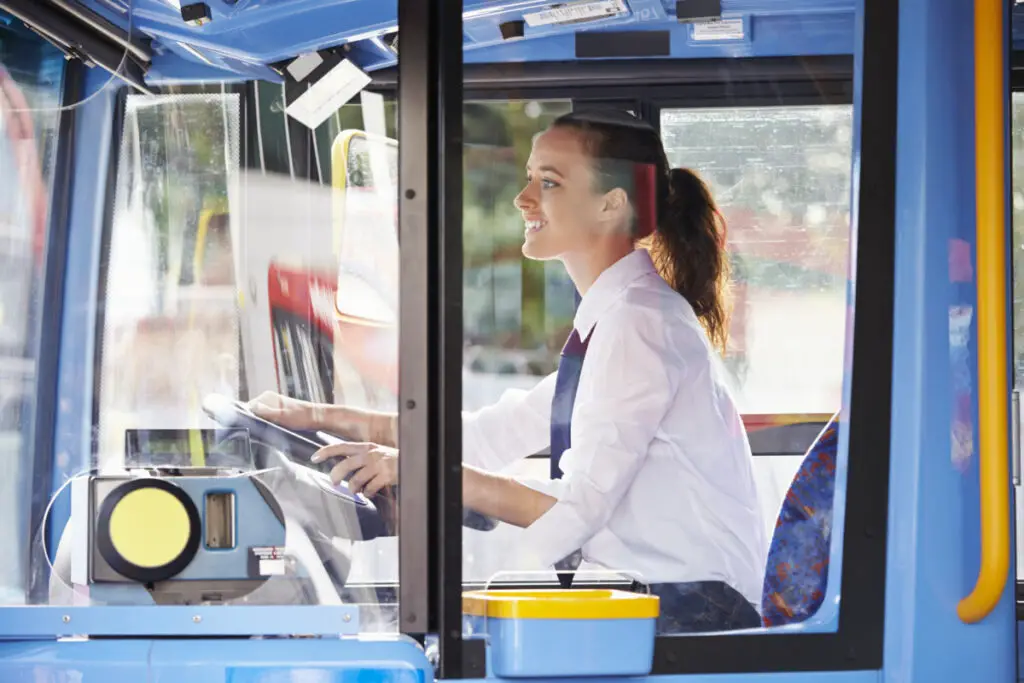 Trains
Through RIPTA, Providence citizens have access to several different train routes that not only offer connections in the state but across the country!
One of these trains is Amtrack, which is a train that connects all over the US. One of its stops is located directly in Providence, making this train a great option for Providence residents needing to travel long distances.
Another train that passes through Providence is the MBTA, or the Massachusetts Bay Transportation Authority. This train is concentrated in a much more local region and can connect Providence residents to cities around the bay such as Kingston, New York, Worcester, Massachusetts, and many other cities all around the area.
One of the benefits of both RIPTA and MBTA is that they each connect to the T.F. Green airport, making it not only easy to get around town on buses and trains, but also to travel to and from needed flight travel. RIPTA offers travel to the airport through buses 1, 20, and 66, while MBTA offers airport to travel through its commuter rail. Additionally, people using any form of transportation can access these services through InterLink, which is a transportation hub in Warwick.
Being able to access long-distance trains in addition to local bus services is a great feature of public transportation. It allows people to move beyond their immediate neighborhoods and explore surrounding areas, and it serves as a helpful option for commuters.
Biking in Rhode Island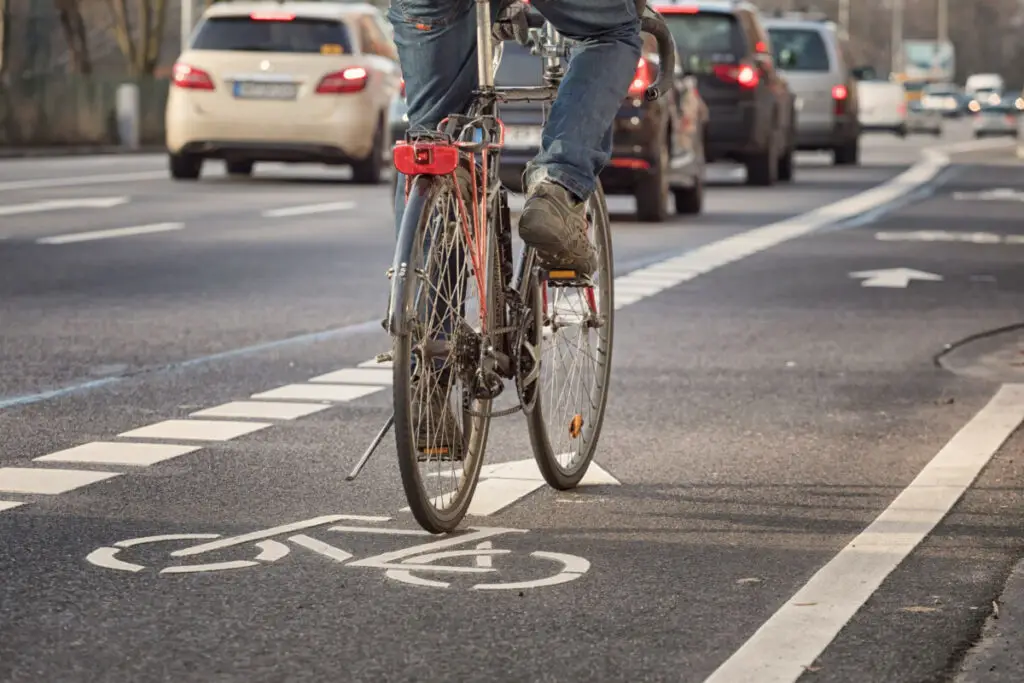 Currently, Rhode Island has over 60 miles of off-road bike trails that connect around the state. Many of these bike lanes connect within or near Providence, and the majority of the trails are concentrated South of Providence. These trails make it possible to travel through the areas that they connect to; however, with the lack of trails in the Northern part of the state, and the limited connections throughout the south, improvements could be made to make Providence and its surrounding areas more bike-friendly and accessible.
One report has discussed

the issues with the lack of bike lanes in Providence and linked it back to leaders who don't want to create more bike lanes and want to give preference

to cars on the road. Currently, Providence has an initiative

called "Great Streets" that is meant to improve bike travel. The initiative goes beyond the current existing trails in the city; it would update existing trails and create new ones to better connect people and businesses all throughout the city.
Providing bike lanes and trails is important because not everyone prefers to get around in a car. Some people may choose bike travel for health reasons, preference, or because they don't have a car. A lack of bike lanes not only makes it more difficult for bikers to get around their cities but also creates streets that aren't safe for bikers to ride on. By creating access for different modes of travel, Providence can make its city and its roads more accessible to everyone, not just car users.
Additionally, all of the bus and train travel provided through Providence is bike-friendly, making it easy for bikers to bring their bikes with them wherever they need to go, whether in Providence or throughout the state.
Walking the City
While accessibility for bikers may need some improvement, Providence ranks high

as a walking-friendly city. Nothing is too far of a walk away, and along the way, people can enjoy many historical aspects of the city!
One caveat that people

make is that certain parts of Providence are hilly and are therefore less easy to navigate while walking. Making your way around town when the town is uphill can be exhausting, and in some ways, hills make cities less accessible. Granted, hills are going to be part of the natural landscape, but it doesn't make the walk less difficult. For those who may need to navigate their way around these parts of the city, using the bus may be an alternate option to consider.
Generally, when a city is ranked as walkable, it indicates several factors about the available transportation: sidewalks are updated and kept in good condition, crosswalks are plentiful and up to date, and blocks aren't too long and have several businesses along their path. It may also indicate that people are able to access the city by walking from their homes and that there aren't parts of the city that are less walkable than others.
Another way to tell if a city is walkable is how the people in charge address pedestrian issues. When cities are able to talk about projects that address upkeep of pedestrian spaces and can provide their citizens with informative points about anything from sidewalks, to trails, to disability access, to local businesses, it shows that the leaders care about the walkability of their local space and those who use it to get around. In this sense, Providence is walkable, but it ends up providing the means to walk around. The city doesn't provide other means of helpful information that make cities easier to navigate and access.
All in all, does Providence, Rhode Island have public transportation? Yes, it does, and some of it is great! However, before the city can really claim that it is accessible to all kinds of public transportation, there is still work to be done, especially when it comes to making the city more accessible to both bikers and walkers.