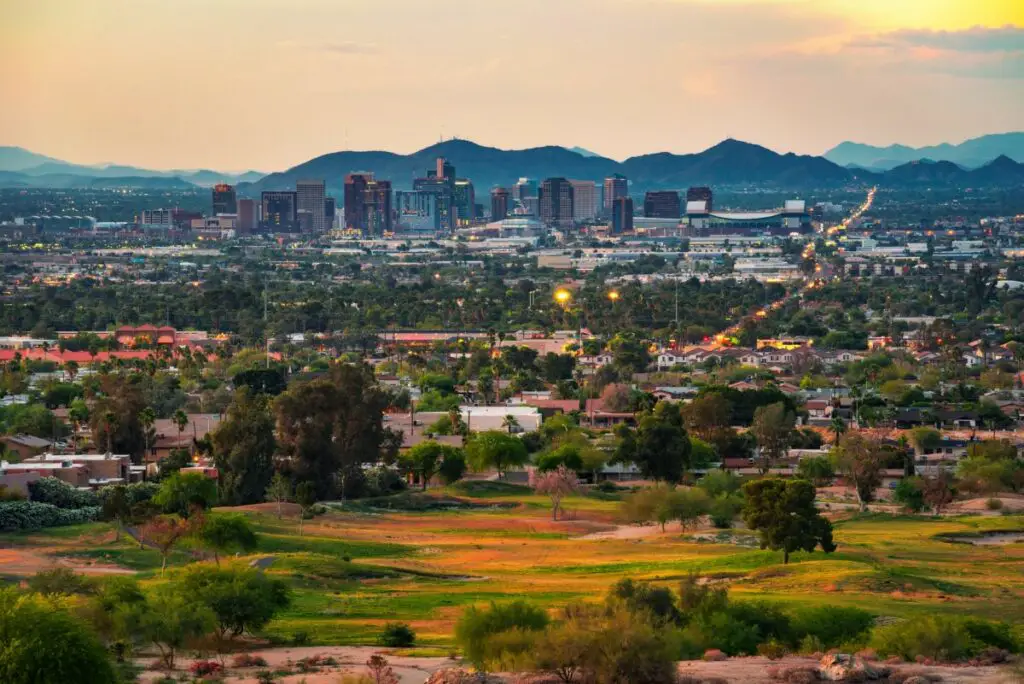 With gas prices soaring these days, I think everyone is looking for less expensive ways to get around town. Compared to owning and maintaining a car, using public transportation is very economical. If you live in the Phoenix area or are thinking about moving there, you might be wondering what the city's public transportation is like or if it even exists.
There are many forms of public transportation available to residents and visitors of Phoenix, Arizona. The city offers rail, bus, and Dial-a-Ride services. It is a bike and e-scooter-friendly city. In addition to these services, there are mobile apps that help people navigate the city.
Going forward, we will discuss all of the public transportation services that you can access in Phoenix, Arizona. In order to give you a good idea of what traveling on public transportation is really like, we will talk about the available services as well as what locals have to say about them.
Public Transportation Services
In Phoenix, there are quite a few forms of public transportation available, including public buses, inter-city rail, and biking routes. Let's talk about each of them separately, along with their pros and cons so that you can decide what form or forms of public transportation would best suit you and your lifestyle.
Valley Metro Rail
The Valley Metro Rail

system is one of the largest public transportation services available in the area. The rail lines don't only spread over the city of Phoenix but into nearby cities such as Tempe and Mesa. The rail system covers 28 miles

of the Phoenix metropolitan area and has stops at tourist sites and attractions such as museums, Mill Avenue, and sports stadiums.
Traveling by the Valley Metro Rail is usually a fairly comfortable experience. All of the 38 stations along the rail line are covered in public artwork. The trains are equipped with much-needed air conditioning to help travelers catch a break from the desert heat.
They also don't make you wait more than 20 minutes in between trains, making them convenient and reliable. Valley Metro Rail practically runs 24/7, meaning you can almost always get home, no matter the hour. The fare to ride the Metro Rail is $2, with an all-day pass costing $4, making it a very economical form of transportation.
Inter-Campus Transit System
The inter-campus transit system

mainly consists of shuttles that help students attending Arizona State University get to and from campus. The shuttles generally run from 6 in the morning until 5 in the evening and are paid for with an Arizona State University ID card. The shuttles provide storage for bikes, skateboards, and scooters, which makes using the shuttle convenient if you are using multiple forms of public transportation.
If you are a student and plan on using the shuttle, you would benefit from taking a look at the shuttle route maps

and schedules so that you can see if it is a viable transportation option for you. The shuttles have limited hours during times when there are fewer students and faculty members on campuses such as during the holidays, weekends, and summer.
Phoenix Dial-a-Ride
The Dial-a-Ride

service in Phoenix caters to people with disabilities and seniors as well as the general public. Fares vary depending on the area but a ride costs anywhere from $1.50-$5.00. These services are specialized to provide transportation to those who may struggle using other forms of public transportation. That being said, there are some special rules and policies that users have to follow when utilizing Dial-a-Ride.
In order to be picked up by Dial-a-Ride, you will first need to make a reservation. If you end up needing to cancel the trip for any reason, Dial-a-Ride asks that you give them at least a two hours notice so they can adjust their route accordingly. Commuters can always bring along a Personal Care Attendant if necessary. However, if a commuter wants to bring a companion, they will need to pay the same fare and are only allowed if there is space on that trip.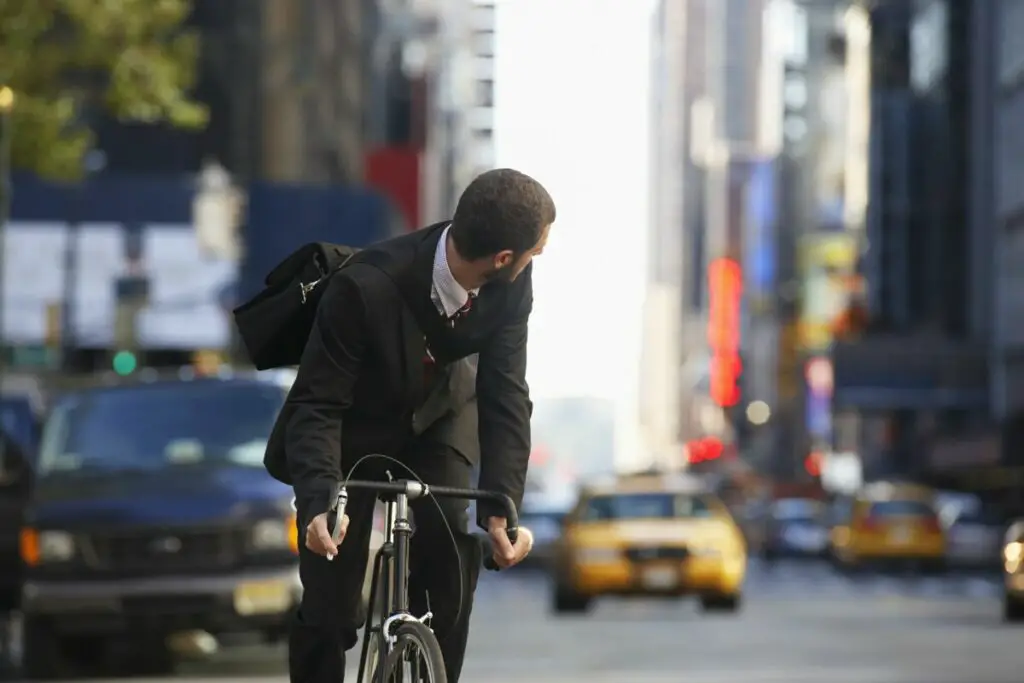 E-Scooters
The city of Phoenix has a unique E-scooter pilot program as well. The scooters are all parked in designated zones and can be used for as little as $0.15 per ride. These scooters, however, aren't allowed throughout all of Phoenix but are limited to a specific boundary area

with no-ride zones. The main reason that the city is trying out this program is to lessen sidewalk traffic, so these scooters are meant to be ridden on the street or in the bike lanes.
In order to protect riders, there are also a few rules or safety tips that the city encourages riders to follow. First of all, riders need to be at least 18 years old and carry a valid driver's license. Riders also need to follow traffic laws and be aware of their surroundings, meaning they shouldn't text or be on the phone while operating a scooter. Scooters are limited to one rider and, although not required, the city does suggest that riders wear helmets.
Biking
Although Phoenix isn't one of the most bike-friendly cities out there, biking is a fairly common way to get around the city. There are many bike paths and even a 36-mile trail that connects the inner city to suburbs and other nearby areas. The flat terrain makes for a pretty easy ride, which is good considering the scorching heat of Phoenix. Most buses and other forms of public transportation in the area feature bike racks, so you can bike into Phoenix and then use the buses to get further downtown.
Accessibility
The public transportation system in Phoenix is very accessible to users, even those with disabilities or different economic circumstances. The Dial-a-Ride provides great services to those who physically can't use other public transportation services.
One unique aspect of Phoenix's public transportation is that they give out free bus passes

to citizens in need in an effort to aid communities that might be underserved. People who benefit from this program mainly use the buses to get to the grocery store, doctor or medical appointments, and work.
Tips & Tricks to Navigate the System
There are also many apps that make it easy to navigate the public transportation system. Some were created by the city and others function throughout the United States. We will cover some of these apps and how they can help you get around Phoenix, Arizona.
The Valley Metro App

was developed by the city of Phoenix. It helps users plan their trips as well as track the buses or light rails in real-time. This last feature mentioned is especially useful in the Phoenix heat. If you know your bus is 10 minutes away from tracking it on the app, you can go to a nearby building or gas station to wait in the air conditioning for a few minutes before going out to catch your bus.
Other apps such as Google Transit

and Moovit can also be helpful in planning trips around the city through public transportation services. They both give you step-by-step directions on how to travel from point A to point B, alerting you when a bus will come and when you need to get off.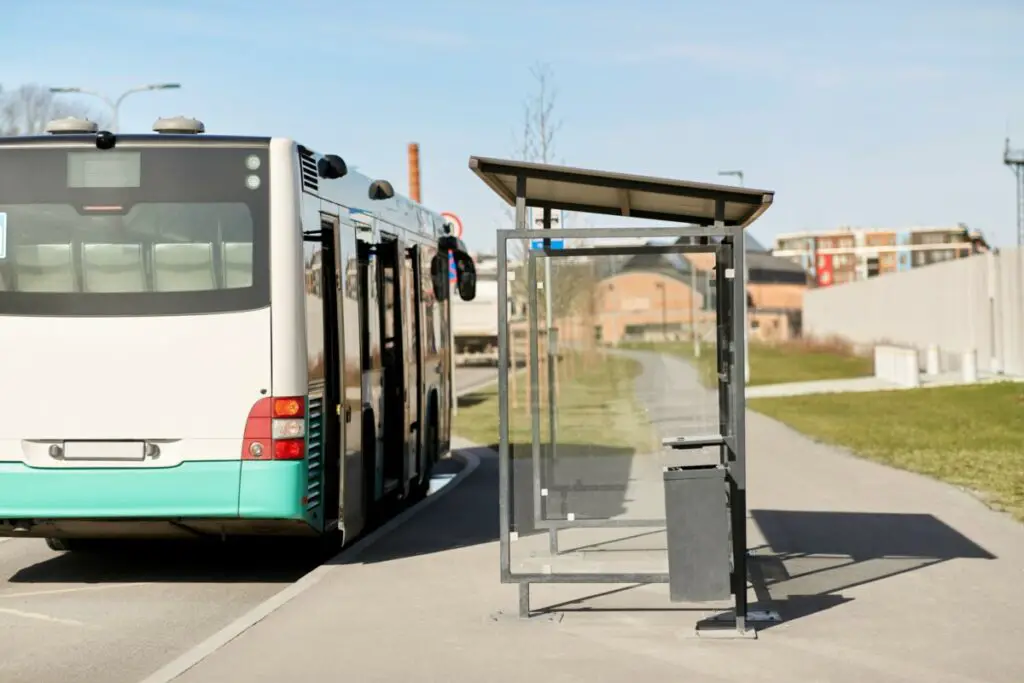 What Locals Say
Concerning the public transportation system in Phoenix, most locals agree that although it is not the best, it is pretty decent for the area. One Phoenix resident who moved to the area in the past five years said,
I have found that most cities face the same public transportation problems. Like most public transportation systems, it will take longer to get from one place to another in Phoenix through buses than if you were to drive yourself there.
Locals also complain of long or unreliable wait times, which can be detrimental in Phoenix. With average temperatures for the year being well over 85 degrees Fahrenheit

, long waits for buses or trains can result in dehydration and extreme fatigue if you're not prepared.
Biking or walking can also prove to be dangerous in this heat. Despite this, many locals recommend traveling or commuting by bike.
In order to really take advantage of the public transportation services in the area, it is best to live close to bus stops or routes. That way, you will have easy access to the transit lines, and limit the number of public transportation services you will need to use in a day.
Related Topics:
If you like the article above, here are some other similar articles you should check out!
Is Phoenix, Arizona a Conservative City?

17 Reasons Not to Move to Phoenix, Arizona

9 Famous Celebrities Who Live in Greater Phoenix Arizona