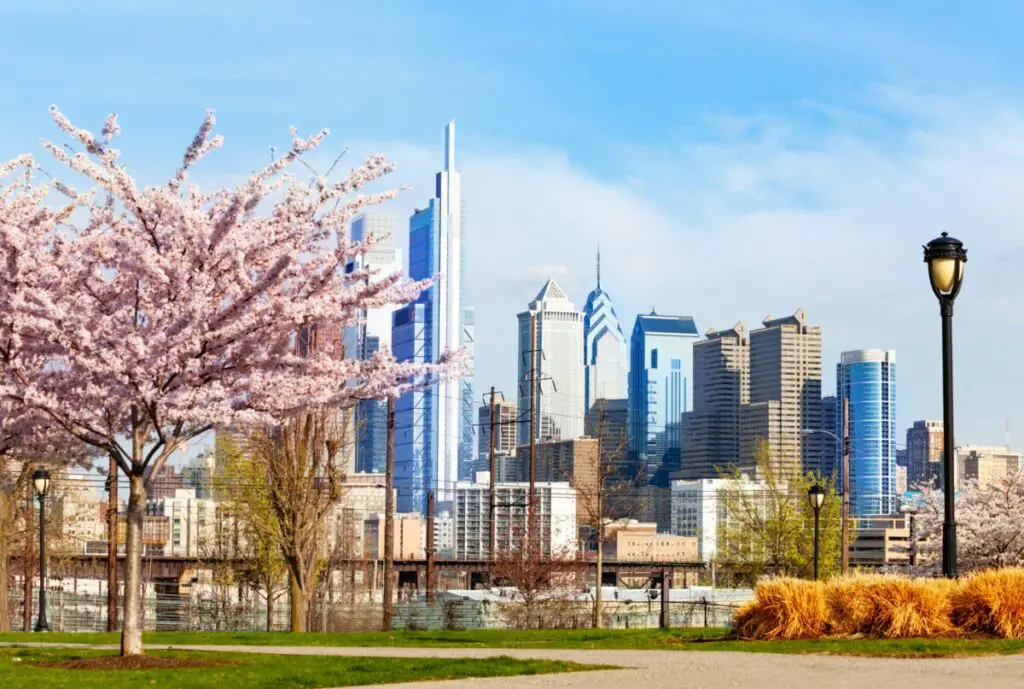 Philadelphia, Pennsylvania is home to some of America's greatest treasures. Below, we have all the information on Philadelphia, Pennsylvania's public transportation that is needed to get you to the city's awesome treasures!
Philadelphia, Pennsylvania has all 5 modes of transportation through the Southeastern Pennsylvania Transportation Authority (SEPTA): High-Speed Rail, Regional Light Rail, Trolley, Subway, and Bus services. Philly PHLASH bus services are also available for downtown travel to see local attractions.
Philadelphia provides tourists and locals with the perfect mix of history and entertainment. With all the sights to be seen, there is a need to get from point A to point B. Keep reading to find out the best ways to get around in Philadelphia, Pennsylvania!
SEPTA Bus
One of the best ways to get around Philadelphia, Pennsylvania is by bus. The bus system in the city is great and runs almost the entire day.
The SEPTA bus services cover over 450 miles of bus routes and over 13,000 bus stops all in the Philadelphia area. The longest bus route, Route 23, measures 13 miles in length. The SEPTA bus system is constantly being reviewed to find more efficient and time-conscious routes for their services. Each bus is equipped with bike racks and wheelchair transportation racks.
Routes
SEPTA bus system has 196 active routes, with 290 active stations. Each route has been established to best meet the needs of the individuals traveling in that area.
Schedule
SEPTA bus operation hours follow roughly 5 am-10 pm with designated "Night Owl" routes which allow individuals to travel through the night as well. The routes that are available 24 hours are:
Route 6
Route 14
Route 17
Route 20
Route 23
Route 33
Route 37
Route 42
Route 47
Route 52
Route 56
Route 60
Route 66
Route 73
Route 79
Route 108
Route 109
Route G
Route R
Consider taking the bus if you need to get to your destination safely and quickly!
Philly PHLASH
In order to help individuals travel around downtown Philadelphia, the Philly PHLASH

was created and is used to help tourists and locals see all of the historic landmarks and noteworthy attractions in Philadelphia through convenient bus travel.
Route
The Philly PHLASH has one route that travels downtown in a loop from the Philadelphia Museum of Art to Penn's Landing. Each stop lands passengers just steps away from Philadelphia's biggest attractions and Landmarks.
Schedule
Operating hours run from 10:00 am-6:00 pm.
FARE
The Philly PHLASH

has a standard rate of $2.00 per ride or $5.00 a day. The Philly PHLASH is also linked with SEPTA and provides free fare for those with a SEPTA Key, Trailpass, TransPass, one-day Independence Pass, or Family one-day Independence Pass. Children 4 and under as well as seniors can ride free of charge.
This is a great safe, and quick option for you if you are a tourist in this city.
SEPTA Trolley
The SEPTA Trolleybus system is the largest in America and the second largest in the world. SEPTA trolleys have been functioning since 1923. While there have been tremendous updates since that time, SEPTA is constantly working to provide new and improved routes and more efficient stations for passenger convenience.
Routes
While there are only 6 operating routes at this time, the SEPTA trolley can take individuals from Richmond & Westmoreland to 80th & Eastwick. The routes available for trolley travel are lines 10, 11, 13, 15, 34, and 36.
Schedule
The SEPTA

trolley runs every 15 minutes or less to provide constant transportation to anyone at each trolly stop.
SEPTA Subway
The SEPTA

Subway covers your every need from north, south, east, and west in the city of Philadelphia. This rapid-transit system was made to carry a higher amount of passengers than the other modes of transportation and works around the clock transporting people all throughout the city.
Routes
Market-Frankford Line (MFL) (EI ) (Blue)
The Market-Frankford Line runs east-west through Philadelphia. Starting at the Frankford Transportation Center and running west towards the 69th st Transportation center. This Blue Line is known for its elevated travel. At times, the subway lifts, giving passengers an aerial view of business buildings, streets, and the Philadelphia skyline.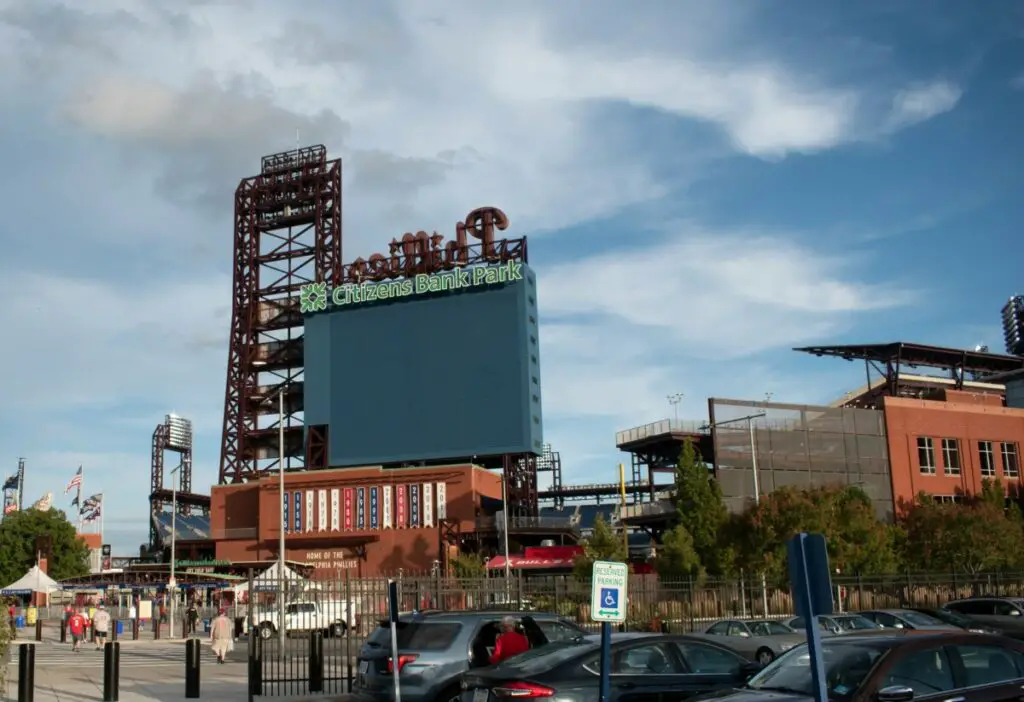 Broadway Street Line (Orange)
The Broadway Street Line runs North to South through the city of Philadelphia. Starting at the Fern Rock Transportation Center, the Broad Line runs south into the NRG station where passengers can walk to their favorite sports game or concert. The Wells Fargo Center, Novacare Complex, and Citizens Bank Park are all just outside the doors of the NRG station.
Schedule
Lines are available every 15 minutes less from 5:00 am-1:00 am. There are "Night Owl" routes that run 24 hours giving each individual constant transportation at all hours of the day.
SEPTA Regional Rail
The SEPTA commuter rail trails from outer towns and suburbs into the central city of Philadelphia. With 13 lines and 150 stops, all the outer regions of Philadelphia can make it into the city for work or play. The SEPTA trains cover a total of 280 miles and travel at a speed of 55 miles per hour to ensure the safety of guests and those near the train.
Routes
SEPTA has 13 lines that can take passengers from downtown to the airport. SEPTA commuter rail is intended to be fast and efficient. With the direct routes, there are minimal stops that allow for relaxing travel.
Schedule
The standard commuter rail trail begins at 4:00 am with a 24-hour transportation option available.
Fare
Computer Rail Fare is determined based on which zone travel will be happening in.
| | | | | | | |
| --- | --- | --- | --- | --- | --- | --- |
| Travel to or from the Center of Philadelphia | Travel Wallet Weekday | Travel Wallet Weekend/Evening | Kiosk/Sales Office Weekday | Kiosk/Sales Weekend/Evening | Fares Paid Onboard Train Weekday | Fares Paid onboard Weekend/Evening |
| CCP/1 | $4.00 | $4.00 | $5.25 | $4.25 | $6.00 | $5.00 |
| Zone 2 | $4.75 | $4.25 | $5.25 | $4.25 | $6.00 | $5.00 |
| Zone 3 | $5.75 | $5.25 | $6.00 | $5.25 | $7.00 | $7.00 |
| Zone 4 | $6.50 | $5.25 | $6.75 | $5.25 | $8.00 | $7.00 |
| NJ | $8.25 | $8.25 | $9.25 | $9.25 | $10.00 | $10.00 |
SEPTA Norristown High-Speed Line
The SEPTA Norristown High-Speed line was one of the first modes of transportation because of Philadelphia's history with the railroad industry.
Routes
The SEPTA Norristown High-Speed line takes passengers from the Norristown Transportation Center to the 69th st Transportation Center. From there the passengers can transfer via subway or trolley.
Schedule
The Norristown High-Speed line runs every 30 minutes or less. Operating Monday-Friday with hours between 6:00 am-9:00 pm, the Speed line can get you where you need to go quickly.
Fares
Philadelphia transportation has thought of everything. Wherever you need to go, there are fares and transfer to best help meet your every need. Fare has been made affordable for everyone with passes and discounts for frequent riders as well as seniors/disability, and reduced fares for low-income individuals and students.
For easy and convenient travel SEPTA has created SEPTA Key. This key looks like a credit card and can have money uploaded onto it for fare charges. Your buy the card for $4.95 and that money gets loaded onto the card for instant travel.
The standard fare for buses, trolleys, trackless trolleys, and both subway lines is $2.50. The first transfer is free with a $1.00 charge for each transfer after that. Each transportation vehicle does accept exact cash. Drivers and operators will not provide change if you overpay.
Specific discounted rates can be seen below.
Pass
Transportation Type
Requirements
Cost
Weekly Pass
Valid for travel on all Buses, Trolleys, Trackless Trolleys, the Norristown High-Speed Line, Broad Street, and Market Frankford Line, at all times.
-Sold starting on Wednesday of the previous week through Tuesday of the valid week.
-Good for travel between 12:01 am Monday and 2:00 am the following Monday.
-Valid on Regional Rail on Weekends and Major Holidays
-Valid for up to 56 rides.
$25.50
Monthly Pass
Valid for travel on all Buses, Trolleys, Trackless Trolleys, the Norristown High-Speed Line, Broad Street, and Market Frankford Line, at all times.
– Sold starting on the 20th day of the prior month through the 10th day of the valid month.
– Good for travel between 12:01 am on the first day of the month through 2:00 am through the first day of the following month (i.e. 12:01 am June 1-2:00 am July 1).
-Valid on Regional Rail on Weekends and Major Holidays.
-Valid for up to 240 rides.
$96.00
Cross County Pass
Valid for travel on all Buses, Trolleys, Trackless Trolleys, the Norristown High-Speed Line, Broad Street, and Market Frankford Line, at all times.
Valid on Regional Rail for rides in any direction involving any number of fare zones on all Regional Rail Trains not traveling to, through, or from stations identified as Center City.

Monthly:

$115.00 for up to 240 Trips – 1 Calendar month


Weekly:

$30.75 for up to 52 Trips – 1 calendar week Monday-Sunday
Overall, there are many different options in Philadelphia, Pennsylvania. Make sure to choose the best option for you based on where you are going and how fast you need to get there! All of these options are great to choose from.