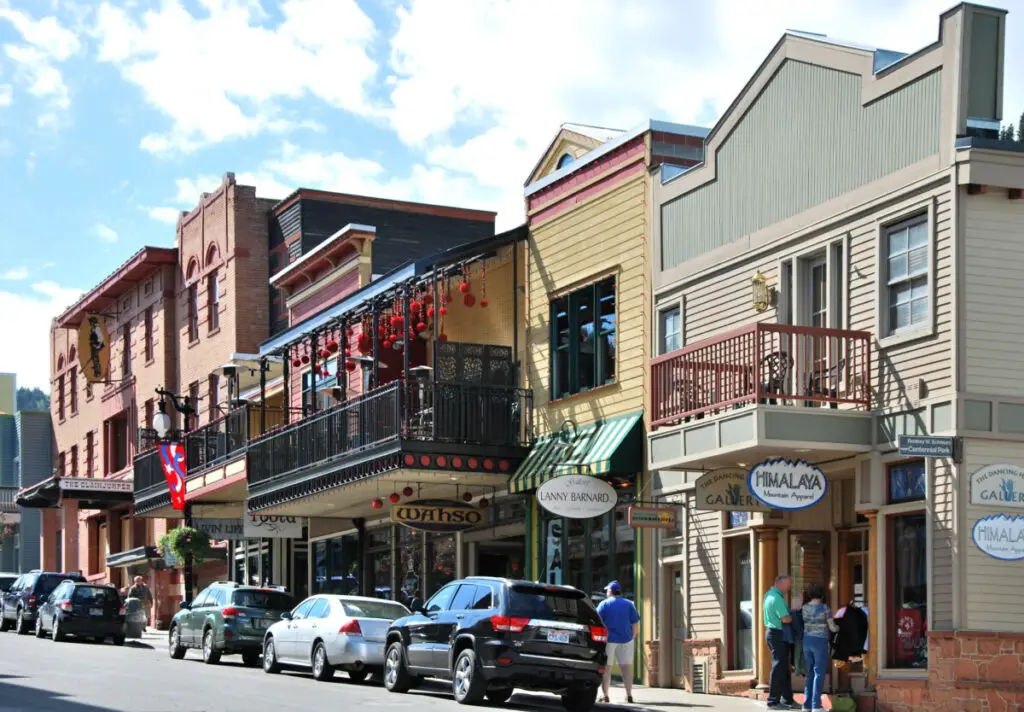 Park City, Utah attracts over 600,000 tourists annually, and many travels without transportation. This caused there to be a very high demand for public transportation. What makes Park City so unique is there public transportation service and how it services those in need.
Park City, Utah has one of the greatest, free public transportation systems. There are busses that travel all around Summit County, shuttle systems that take people to and from events, a Trolley that travels on Main Street and to historical sites, and UTA ski bus for the winter season.
If you are looking to travel to Park City, Utah, or you happened to just move there, the following is what you need to know about its public transportation.
About Park City Public Transit
One of my favorite things about Park City is how much it can provide for its residents and visitors. Park City's public transportation is one of many things that is offered. I have personally been on Park City public transit multiple times and they truly have it down to a science.
Park City public transportation has been around for quite a while. Since the 2002 Olympics that happened in that state of Utah, Park City has been improving its public transportation system ever since. Park City offers many different forms of public transportation that travel to multiple different areas throughout Summit County. The main forms of public transportation include the public bus system, shuttle systems, the trolley, the UTA ski bus, and Uber.
Park City Public Bus
This is probably one of Park City's most popular public transportation services. Park City's public bus system is a service offered all year long. This bus service travels to Historic Main Street, Kimball Junction, North of Main, Quarry Village, The Canyons Resort, Deer Valley Resort, Park City Mountain Resort, and Utah Olympic Park.
These bus stops are very easy to find as they are light blue signs that line the road indicating that it is a bus stop. Some bus stops may even have benches where you can sit and wait if you are a little early. Usually, there will be around 3 busses that stop per hour and there can be up to 5 busses that stop per hour in high traffic areas. What is cool about this bus system is within the last few years majority of these buses have been replaced with electric buses making travel a lot more environmentally friendly and creating less air pollution.
I have personally been on this bus system multiple times and it is one of the most efficient ways to travel from point A to B in Summit County. This bus system is almost always on time and is very well scheduled. On the weekends, especially during the summer months, this bus can get pretty packed, so make sure you plan accordingly.
As always, arrive at the bus stop at least 5 minutes early in case the bus is early to that stop. As a reminder, there is no drinking, eating, smoking, or pets (except registered guide/service dogs) allowed on the bus at any point during your departure.
Park City Shuttle
Park City shuttle system is very similar to the bus system, the only difference is the shuttle doesn't travel all over Summit County. The shuttle system makes stops at Park City's most popular locations; this includes Historic Main Street, Deer Valley Resort, Silver Lake Village, and Ontario Canyon.
This shuttle system is seasonal and the hours change depending on the season. Winter hours which are November through April are 6:00am to 2:00am (MST). Summer hours which are from mid-April to mid-November are 7:30am to 10:30pm (MST).
This shuttle system is free and has the same rules and guidelines as the bus system. If you are wanting fewer stops and to remain in the Park City Main Street area, this is going to be the best public transportation system for you.
Park City Trolley
Park City Trolley only goes up and down Historic Main Street (this street is actually quite long and is on a big hill). The trolley is completely free to anyone who wants to ride it. This trolley picks up and drops off at the Old Town Transit Center every 15 minutes. This trolley runs daily from 10:00 am to 10:00 pm (MST).
UTA Ski Bus
UTA is one of Utah's biggest bus systems that goes from the Salt Lake Valley and up multiple connecting canyons. This bus system is mainly used during ski season to help lower traffic in canyons and be a lot more environmentally friendly. This public ski transportation service does usually require a pass, so contact 1-888-RIDE-UTA (743-3882) for more information on how to obtain one. The following is their current charge for the UTA ski bus service, but this is subject to change.
$3.50 for one way
$7.00 for a one-day ski pass
$1.75 for Intra-Canyon one way
UTA ski bus service travels near all Park City ski resorts, Sundance, Alta, Brighton, Snowbird, and Solitude. These are all major ski resorts near Salt Lake Valley.
On-Demand
One thing Park City does offer, compared to a lot of other places, is an on-demand service. This on-demand service can pick you up within 15 minutes of being called as long as you are in one of its pickup locations. This is great if you just need to quickly get from point A to B. This service is mostly meant for locals, but anyone can use it. This service will take you to grocery stores in the area, a hospital in the area, schools in the area, and Park City Main Street. If you want to use this on-demand service contact (435) 640-7819 for more information.
Uber
Though not public transportation, not everyone knows how popular Uber is in Park City. The Sundance Film Festival is truly what put Uber on the map for Park City. The best thing about Uber is you don't have to walk to a bus stop or even wait for a bus to be scheduled.
It is so simple to schedule an Uber and have them pick you up wherever you are located. Just download the Uber app on your phone, enter all your information, then request an Uber. Within a few minutes, an Uber will arrive to take you to your desired location. Ubers can be costly depending on how far they have to drive you, but for most people, this service is well worth the price and tip.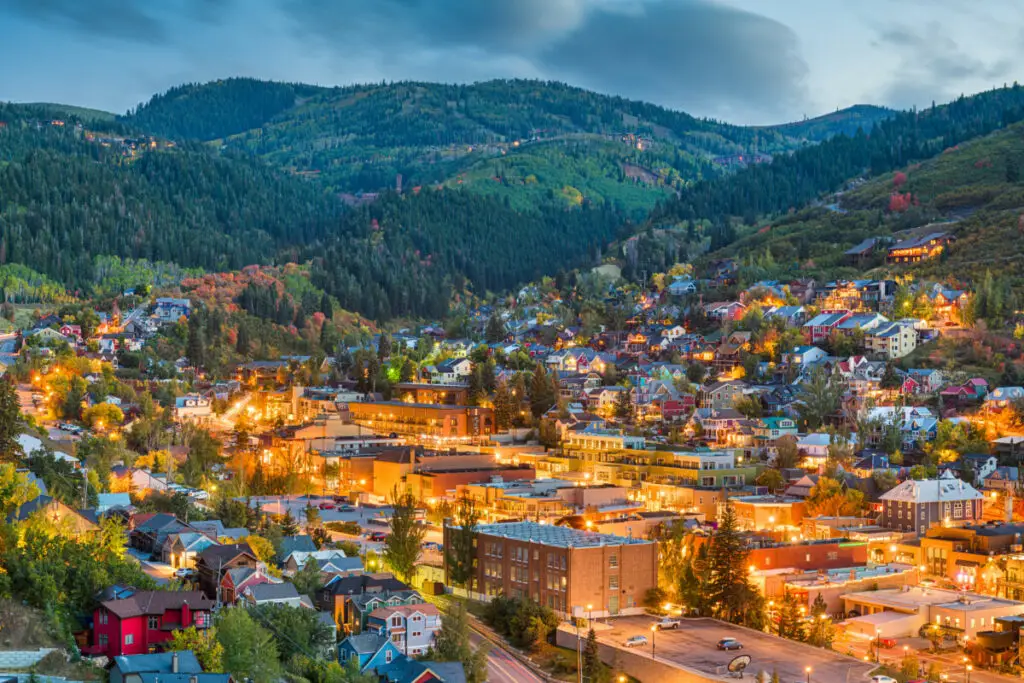 Public Transit Schedules (Including Holidays)
There is a different schedule for each kind of public transportation. Not all public transit will be free or run on a year-round schedule. The schedule can change depending on the season and the year, so make sure you are always double-checking the bus schedule to see if there have been any changes made or if there are delays.
These are the current public transportation schedules:
Bus: 6:00am to 12:00am (MST)
Shuttle: Winter- 6:00am to 2:00am Summer- 7:30am to 10:30pm (MST)
Trolley: 10:00am to 10:00pm (MST)
UTA Ski Bus: 6:00am to 12:00am
On-Demand: 7:00am to 11:00pm
Uber: 24 hours, 7 days a week.
Schedules and times are always subject to change. Always make sure you are respectful of all rules and guidelines that are put in place for your safety and others' safety. If you have any questions about any of these times and services, go to the Park City transportation website to learn more.
Events that make Public Transit Popular
Park City is known for the large events that happen all year long. With this city being a huge tourist spot, they always make sure they have something going on. Here are some of the famous events that happen in Park City that make its public transportation very popular:
Sundance Film Festival
Farmers Market
Sunday Silly Market
Art Shows
Craft Fairs
Rodeo's
Fourth of July parades
City Fair
Ski Resort events
Historical events
The list definitely does not stop there! Park City has so much to offer its locals and its visitors. These are just a few of the many events that many people use public transportation to get to and from.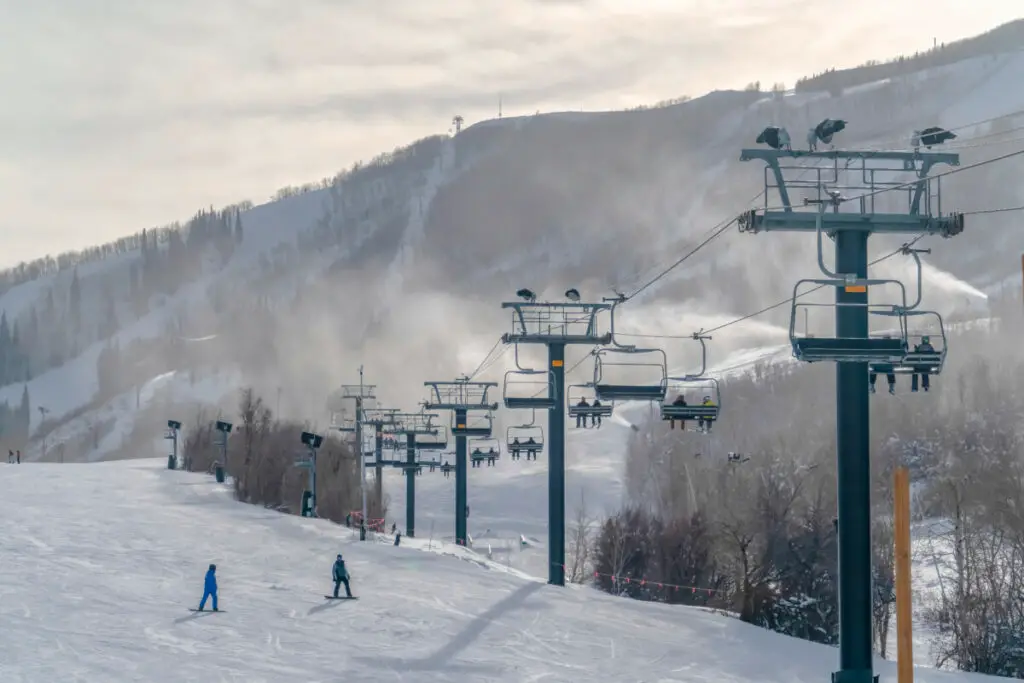 Ski Season
I saved this one for last because the Park City ski season is one that you should remember. If you are from out of state and are wanting to visit Park City in the winter months, you may not be familiar with how the ski season works. The ski season in Park City, Utah is one of the largest seasons of the year. Many locals say that Utah has the "best snow on earth" because it is powdery while also being dense. This attracts many skiers and snowboarders from all across the nation.
If you are traveling for something else during the winter months I advise that you either reschedule your trip for summer and fall or don't stay at ski resort hotels. Due to this busy season, public transportation is used mainly by skiers and runs on a very heavy schedule that is designed for ski traffic. If you are a skier and love the winter months in Park City, this may be the perfect season to travel here for you.
Related Topics:
If you like the article above, here are some other similar articles you should check out!
13 Best Family Neighborhoods in Park City, Utah

16 Reasons Not to Move to Park City, Utah

Is Park City, Utah a Liberal City?