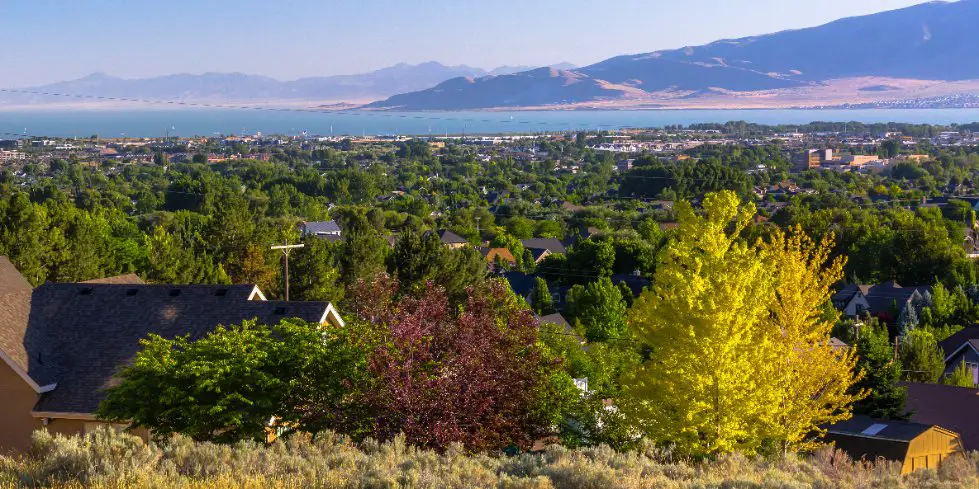 In most of the United States, you need a car to get around. When you don't have that, you need public transportation. Whether it's budget, traveling, or just personal choice, you need to know your transportation options, especially while in Orem, Utah.
There is an excellent public transportation system in Orem, Utah, and in much of the surrounding area. This includes the Frontrunner train, bus rapid transport, and multiple bus lines. Fare can be paid monthly, yearly, or when arriving at the station. They are all disability accessible.
We'll go over what you can expect from Orem public transportation and why it's excellent below.
Public Transportation in Orem, Utah
Public transportation in Orem, Utah, is great in the city center and still holds up well in the suburbs. Almost all the public transportation in Orem is managed by the Utah Transit Authority (UTA).
Bus lines are scattered through the entire city, offering connections to bus rapid transit and Frontrunner trains in a very reasonable amount of time. It's easy for locals and visitors to get around, even if they aren't extremely well acquainted with the public transport system already.
Public transportation could even be held up as one of the major perks of living in Orem, Utah, versus other equivalent cities around the United States. Since there are multiple colleges and universities nearby, affordable and reliable public transportation has been a priority for the city to support and maintain. Good public transportation relieves some of the stress on highways and road infrastructure.
Students
All of the UTA-managed public transportation is free to use for college students attending UVU, BYU, or any of the other state-owned universities in Utah.
UTA Farepay Cards
The easiest way to pay for public transport in Orem, and for public transport in the rest of Utah, is with a Farepay card or the UTA app.
UTA Farepay cards

contain a chip that can be tapped on any bus or at any railway stop. The tap is recorded on an online profile where you can load the card, check your balance, and pre-plan routes. When you've finished your trip, tap the card again and the system will charge you the appropriate amount.
Besides the convenience of using the card instead of having to pay with a credit card or cash every time you take public transportation, the Farepay card offers the additional benefit of taking 20% off your normal fare. When you're taking Frontrunner or another type of public transportation multiple times a day and a few times a week, this adds up to some serious savings over traditional bus fares.
The UTA App
The Utah Transit Authority offers a free downloadable app for Apple, Google Play, or any other phone app store. The app is a great way to see the price of a different trip while you're already on the go, and you can buy tickets directly from the app. As a local who's used the app many times, when I forgot my card or was just visiting home during college, I know that this is a convenient way to get around.
Disability Accessibility
The Utah Transit Authority and its various employees pride themselves on making sure public transit is as disability-friendly as possible. Bus drivers are not afraid to confront people who are blocking wheelchair ramps, and locals love them for it. If you ever need help, you can talk to a UTA employee and somebody will come to your aid.
Apps and websites also offer a variety of options for disability accessibility. Everything is set up to be friendly to the hearing impaired, vision impaired, people with limited mobility, and even people with serious sensory issues. You can track routes on the app to make sure you don't miss your stop, or you can request help from the driver. As a local who is well acquainted with the struggles of disability accessibility in public spaces, I like the system a lot.
If there is ever an issue with disability access, you can easily take it up with employees or report it on the website. It should be remedied quickly.
Safety and Public Transportation
Many people have concerns about the safety of travel on public transportation, particularly for minors and single women traveling at night.
As a local who has fallen under both of those categories while riding public transportation, I can say that I've never felt safer on any public transportation than while riding the UTA lines running in Orem. I've taken them at night, after concerts, alone, in groups, as a minor, and with children, and I've had great experiences.
In scary situations, employees went out of their way to assist me and others around me in staying safe. Frontrunner employees have assisted me in safely securing my bike. In one incident, employees stepped in and distracted a man who'd been following me until I could get on a different train and was far away from him.
UTA does not hesitate to protect the safety of its riders, and Orem is one of the safest places you could find for public transportation in general. This local is giving them a gold star!
The Frontrunner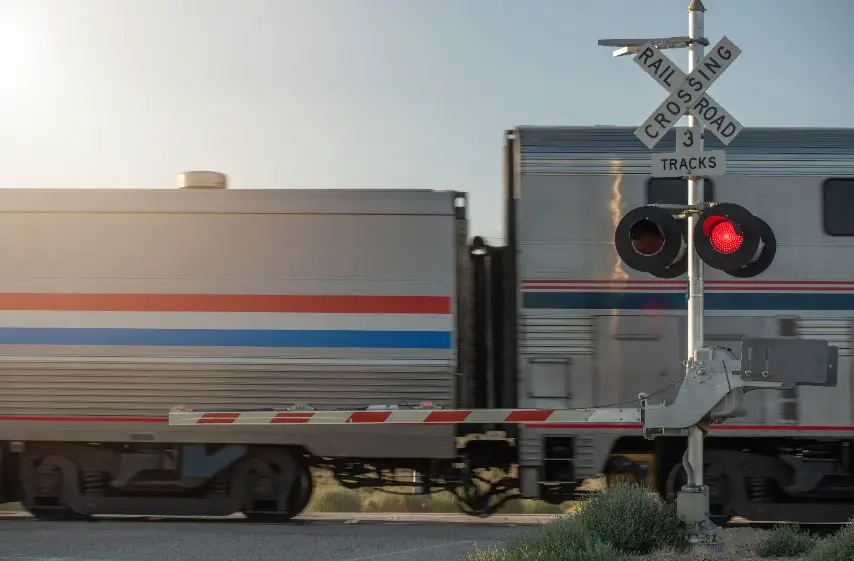 The Frontrunner is the train line that travels up and down the Wasatch Front. You can ride the train from North Ogden to South Provo, just one stop past Orem. For anyone who needs to commute to another city for work, this is a fantastic system.
The Salt Lake City Airport
Besides connecting with numerous bus lines and smaller light rail lines throughout the city, the Frontrunner also connects to the Salt Lake City Airport! This large international airport is growing and expanding, and you can take the TRAX light rail from the Frontrunner directly to the main body of the airport. From experience, this is a great option for any traveler.
A frontrunner has plenty of seating on the bottom floor for you and your luggage. If you have several very large bags, try to stand in the bike car so you have space and a way to secure everything. The train ride is smooth and the bags are unlikely to cause too many issues for you or other passengers.
Space to Work or Relax
I've ridden trains, metros, subways, and light rails around the world. The frontrunner is my absolute favorite train line. The trains are clean, quiet, and reliable, but they don't face the overcrowding issue that many trains have, even at rush hour. You can work at a table throughout your entire commute if you have enough time to open a laptop or book before arriving at the next station.
A 40-minute commute from Salt Lake City to Orem would be the perfect amount of time to do some work on a laptop or simply relax, and the commute is smooth and easy. I've done many college assignments while traveling that route. Orem to Provo is also smooth but is likely too short of a trip for you to get much done. The train is quite fast after all.
UVX Bus Rapid Transport
The UVX rapid transport bus line

travels from the Orem Frontrunner Station to a few stops past the Provo Frontrunner Station. It covers a significant distance and goes to a lot of popular places!
Some of the stops the UVX makes include Utah Valley University in Orem, Brigham Young University in Provo, downtown Provo, two large malls, business centers, and other locations for a total of 17 stops. Since it also connects to many smaller bus lines, you can use this system to get to jobs and homes all around the Orem area!
The UTA Bus System
The UTA Bus Lines are scattered throughout Orem and the rest of Utah Valley, making this the most accessible option for public transportation. Locals can use the busses to get anywhere from the grocery store to the airport transportation, while costs stay lower than using a car.
New residents should be aware that some homes are uncomfortably far from bus lines! They should check the public transport rating of their address before moving to a new home if busses are a serious concern. Overall, it shouldn't be more than a mile-long walk from most neighborhoods in the city, and it's often much less.
Many apartment complexes have the best access to bus routes, and they're more prevalent as you approach the universities. Utah Valley University students, who often don't have cars, need access to busses, and the city built the lines accordingly.
All of the UTA options allow you to bring a bike on the bus or train with you as well.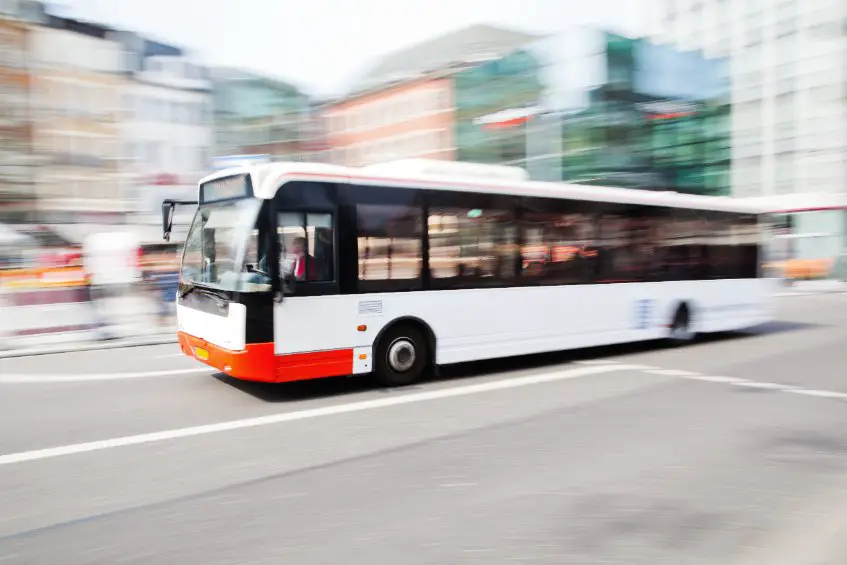 Trax Lines: Salt Lake Valley
TRAX lines, Utah's light rail system, is not in Orem itself but is in enough neighboring cities to make it worth mentioning. If you primarily use public transportation to get around, you can take Trax from West Valley, the airport, or the Salt Lake City area. This is a great option for business travelers or anyone who goes to Salt Lake City for medical care.
TRAX lines are free in Salt Lake City, but they do have a fee in other cities. You can use the UTA app, Farepay cards, or a kiosk at the departing location to pay for a ticket if you'll be traveling outside of the free zone. It still costs less than many light rails in other cities, so locals have few complaints.
Of all public transport in the Wasatch Front, TRAX lines are the dirtiest and hardest to get comfortable on. Luckily, they're not the primary transport in Orem. You're much more likely to use the bus routes or UVX to get around.