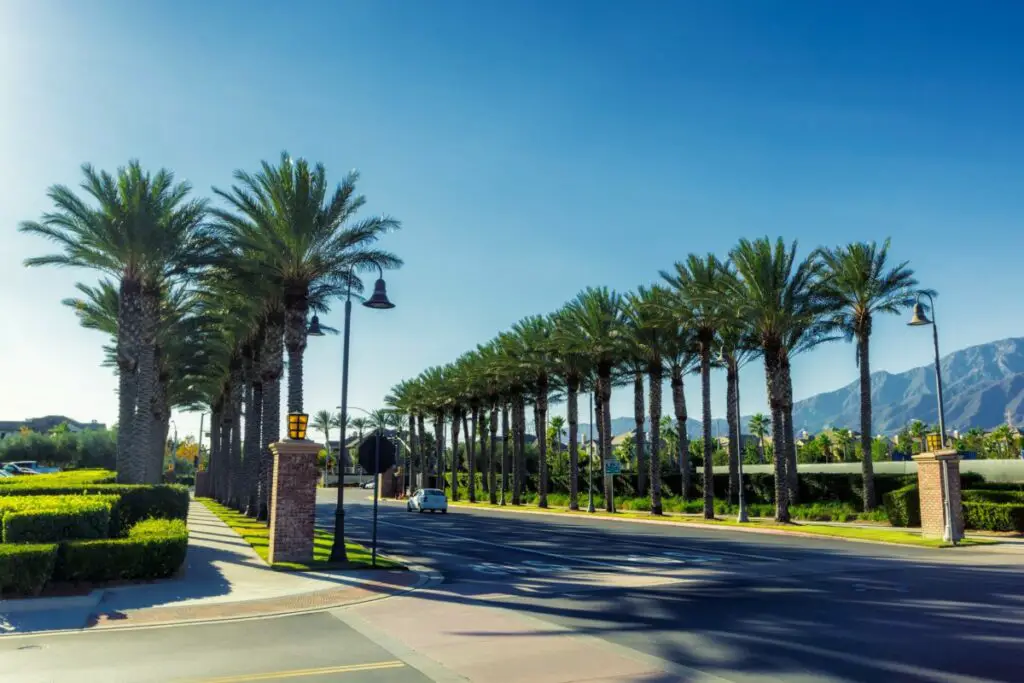 Southern California is home to some of the world's most popular destinations and attractions. Sitting right in the heart of this area is the city of Ontario, California. Visitors to the city may be wondering if they will be able to find their way around the city during their trip.
Ontario, California has a mixed public transportation system. The city mostly relies on bus lines to connect it to neighboring communities. The Metrolink line connects Ontario to San Bernadino to the east and the Los Angeles Metro to the west. Services beyond bus and rail lines are limited.
When in a new city, many people want to use public transportation. This saves them the trouble of having to deal with a rental car and figuring out directions, and instead they can focus on the enjoyable parts of their trips. In order to help you out, I have included some information on each of the public transportation forms found in Ontario and the surrounding areas, as well as the value that they add to your next trip to the city.
How To Ride The Omnitrans
Your first question may be: what is an Omnitran? The Omnitrans is just the name for the bus lines that serve Ontario and the surrounding cities. Since these bus lines are shared between the cities, there are not any buses dedicated to only covering Ontario. Buses usually either run north to south or west to east along major roads. Buses run every day of the week, but they run longer during weekdays than on the weekends.
One important bus line that you should know about is Bus Line 61, which runs east from Pomona along Holt Blvd through the heart of Ontario. It then heads northeast into the city of Fontana. The other bus line you should know is Bus Line 83, which starts at the Upland Metro Station and heads south along South Elucid Highway. The bus makes stops along this road for several miles before heading west into Chino. Here is a map

of all of the bus lines that are part of the Omnitrans system.
How To Use The Metrolink System
While there are options for getting around the city of Ontario, if you want to get outside of the city boundaries, you will need to look for other options. One of these options is the Metrolink system. For those of you who don't know what the Metrolink system is, it is a collection of rail lines connecting cities in southern California. These rail lines help commuters to avoid long waits in traffic on California highways. They also can help visitors get between different cities quickly and without much hassle.
The Metrolink line that passes through Ontario is the Riverside line. If you ride the line east, Riverside is the first major city that you will stop in. If using the Metrolink rail, a trip to downtown Riverside from Ontario will take 30 minutes. The trip will cost you around $6.25 for a one-time ticket or $12.50 for a round trip.
If you would like, you can travel even further east using Metrolink. The easternmost stop is in downtown San Bernardino. Something to keep in mind with Metrolink tickets is their price which goes up based on the two things. The ticket will increase in price the farther you travel. For this reason, tickets need to be bought before boarding and you must designate the location of your boarding and disembark. The other difference is whether you are buying a single or round-trip ticket. Round trips typically are double the cost of a single trip, though sometimes Metrolink will offer discounted day passes for as many rides as you want that day.
A trip from Ontario to San Bernadino is a bit of a longer trip. The trip will take around 3 hours and 40 minutes since you will have to transfer between two different Metrolink lines. A ticket will cost you $13.25 or $26.50 depending on your plans for that day. The cost and time that it will take to reach San Bernadino make this not the greatest option if you are only planning a day trip into the city. However, if you are planning on spending a decent amount of time in San Bernadino this becomes a more attractive option.
On the other hand, you can also use the Metrolink to travel west. All of the Metrolink lines are designed to provide access to outlying areas of southern California into the Los Angeles Metro. This makes Metrolink one of the best ways to get into Los Angeles if you want to avoid standstill traffic and city drivers.
To ride into Los Angeles, you can board any of the Riverside line trains that are heading west. A trip from Ontario to downtown Los Angeles will take just over an hour, making it the quickest way to get into the city. A ticket to LA Union Station will cost you $10.75 for a one-way ticket or $21.50 if you plan on making a round trip. While buying tickets, you should always keep your eye out for any discounts that they are offering. Common times with discounts are during the summer and during holidays.
How To Get To The Ontario Airport
When traveling to Ontario, California you may be flying into the city. Since Ontario has its own airport, the Ontario International Airport, you may be flying right into the city itself. If you are doing this you might be wondering how you can get to and from the airport. You can always try and buy a ticket on a shuttle service after disembarking from your flight, but these tend to be expensive and difficult to organize. Instead, you can use public transportation to travel around the airport.
There are a total of two bus lines that connect with the Ontario airport. The first of these is Bus Line 61. This bus line comes from the west out past Ontario into the city of Pomona. As this bus heads east, it makes a stop a the airport before going north. After traveling a short distance the bus makes its final stop at the Ontario Mills Mall. If you are not needing to travel west, this may not be the best bus line for you.
The other bus line is the 380 line. This bus line is shorter than the previous line. It starts at the airport and heads north before arriving at the Rancho Cucamonga Metrolink station. If you are needing to travel to another city after flying into Ontario, this is an excellent bus line to use. If you don't need to get to the Metrolink station you may need to find another way to get to and from the airport.
How To Ride An Amtrak Train
For longer trips, you should look into the Amtrak trains. Amtrak is a system of trains that runs around the entire United States. California has enough of these rail lines to be considered its own area. Amtrak isn't quite as fast as Metrolink so it is best used for longer trips. Amtrak runs along similar lines to Metrolink, so we will make a quick comparison to some of the destinations from earlier, as well as some new farther destinations.
By riding east, you can reach the downtown area of San Bernadino. A one-time ticket will cost you $9 and the trip will only take you 30 minutes to complete. A trip to Riverside will take 40 minutes to complete (which is oddly longer than if you used Metrolink) and will also cost you $9 for a one-way ticket.
If you want to head into the Los Angeles area you can do that as well. A popular destination for tourists is Anaheim with its amusement parks and many tourist attractions. You can ride from Ontario to Anaheim easily using Amtrak. A trip to Anaheim will cost you $40 and take 2 hours and 30 minutes. You can also just ride all the way to Los Angeles. A trip to LA will cost $9 and only take 40 minutes.
You can also travel farther out by using the Amtrak rail lines. A popular option for many visitors to California is a trip down to San Deigo. An Amtrak line runs along the California coast from Los Angeles into San Deigo. A trip from Los Angeles all the way down to San Deigo will take just under 3 hours to complete and cost $36. Add in the $9 ticket and a 30-minute trip from Ontario to Los Angeles, and you could be in San Deigo in less than 4 hours for only $45.
Is Public Transportation Important In Ontario, California
In conclusion, public transportation can be a helpful part of your experience while in Ontario. The bus and Metrolink lines provide an excellent way to get from city to city. The biggest issue with public transit options is there are not many "last mile" options. Last Mile is used to refer to public transportation that delivers people deep into neighborhoods or bridges gaps between different forms of public transportation.
While Ontario has a system for covering major roads, they don't have a narrower-focused city system established yet. This means that Ontario overall has a good but not great public transportation system. Still, you should use it as much as possible during your next trip to Ontario, California.