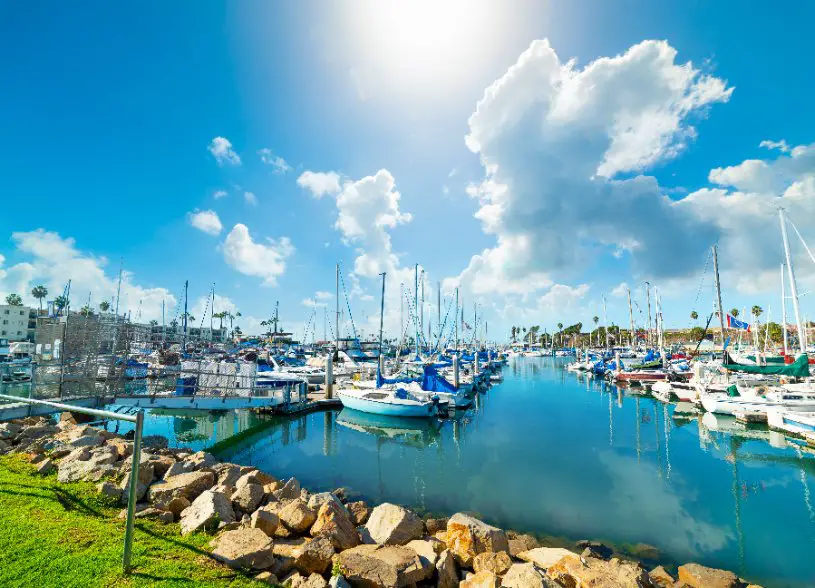 Oceanside, California is a beautiful city with great weather all year round. It has wonderful hotels and vacation rentals, and the city has a great beach with a pier. However, when you visit this beautiful city, what options do you have for transportation?
In Oceanside, California, there are many public transportation options. They include the Sprinter, the Coaster, the Metrolink, Uber, Lyft, and people can rent various bikes and scooters. These options take visitors anywhere in and outside of the city.
There are many details to know about each transportation system if you are looking to visit Oceanside, or if you already live here! Take advantage of the opportunities to get some sun, eat good, food, and use cheap alternatives for your transportation! Keep reading to find out more!
Sprinter
The Sprinter

is a commuter train in Oceanside, California. It travels throughout some of San Diego County. It has various stops between Oceanside and Escondido. It travels west to east, and if you need to get around the city or travel outside of it, you can use the Sprinter.
The Sprinter train operates 7 days a week, but adjustments are made on holidays. On the weekends, the train runs until late at night, but during the week, the train operates only until 9:30 pm, so plan accordingly. The price is cheap and very attainable as well. It costs $2.50 for an adult's one-way ticket and $1.25 for those who qualify for the discounted rate.
If you want to get from your hotel, home, or another rental you are staying at to the beach, you could hop on this train and go right to the beach. It is super easy and convenient to use, and it can take you right where you want to go! Head over to the pier, and the beach, and get food with this public transportation system.
Coaster
The Coaster

is the train that goes north and south throughout the San Diego County area. This one can take you from Oceanside into Carlsbad and further down. The train runs 7 days a week as well, but during holidays and long weekends, the hours will change or the train will temporarily stop running.
The coaster is great for reaching the other areas you want to in the area. You can take this all the way down towards the San Diego Airport, and you can go to the beaches down there as well. It is great for those of you wanting to visit the other areas of this county without having to pay a lot of money for a car service.
The ticket cost

for the Coaster is $5.00 for an adult pass (one way) and $2.50 for kids, seniors, and other people that qualify for this discount. This is super budget-friendly, and it can be a great form of transportation for you to use when flying into San Diego and traveling to wherever you need to go. Renting a car or paying for a car service to take you around Oceanside will cost much more than a ticket for the Coaster.
Metrolink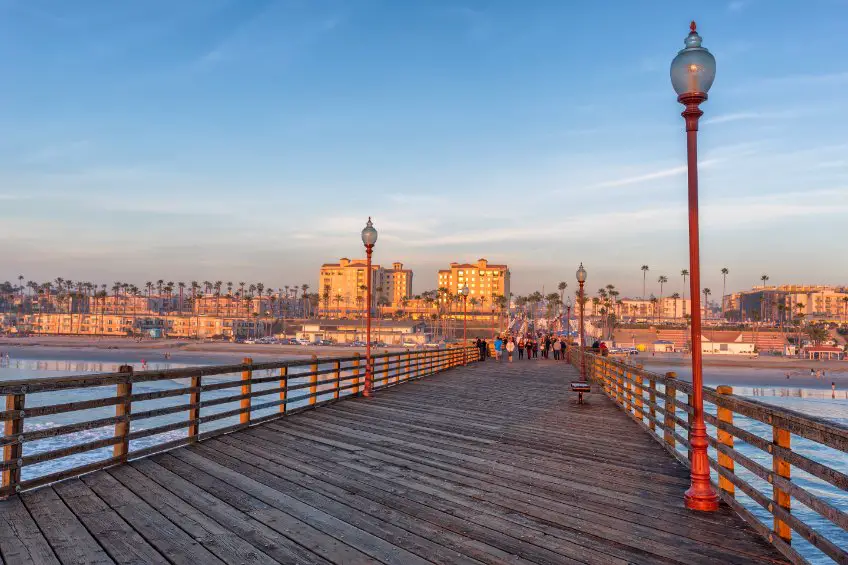 The Metrolink

is great for going further than the county of San Diego. You can go all the way up to L.A., go see a concert, go to Disneyland in Anaheim, and more. This is great for long-distance commuting and visiting. If you are staying at a vacation rental in Oceanside, but plan to have a trip up to Disneyland during one of the days, you will be able to use this train to go the distance and visit the fun places you planned on visiting.
You can get special offers for cheaper prices by getting their app, and you can spend $10-$16 for a day or weekend trip from Oceanside to Anaheim so you can go to Disneyland.
You can use this to help enhance your trips to the golden coast, and it can help you travel cheaply. This is the more expensive option for the train, but it does take you further distances than the other train options, so getting the app so you can get discounts and rates is great to help you plan your trip.
Amtrack
The Amtrack

is another train option for going across the state of California. As you can see, there are various trains for the different directions you are going in, and for the different distances that you are traveling. The Amtrack travels all around the state of California, and it is great for those living in the state who need to commute to other cities but don't want to deal with California traffic.
With this train, you can get one-time or day tickets, weekly tickets, or monthly tickets. They also offer a ton of discounts. You can get 15% off as a student, 15% off if you're active military, 15% off if you're a senior, and there are select offers for people to get 50% off on rides. There are a lot of ways to get discounts, and you can even qualify for discounts depending on how far you are traveling. keep an eye open for those, and apply any discount you can when you plan your next trip.
There is a station where you can get on this train in Oceanside and head up north towards L.A. and pass it. Go as far as you want, as this train is great for saving money on gas. If you are attending school in Califonia, you can take the train to your home city (assuming that's in California) and visit for the holidays and breaks without needing a car or spending lots of money on gas or a plane ticket.
Uber and Lyft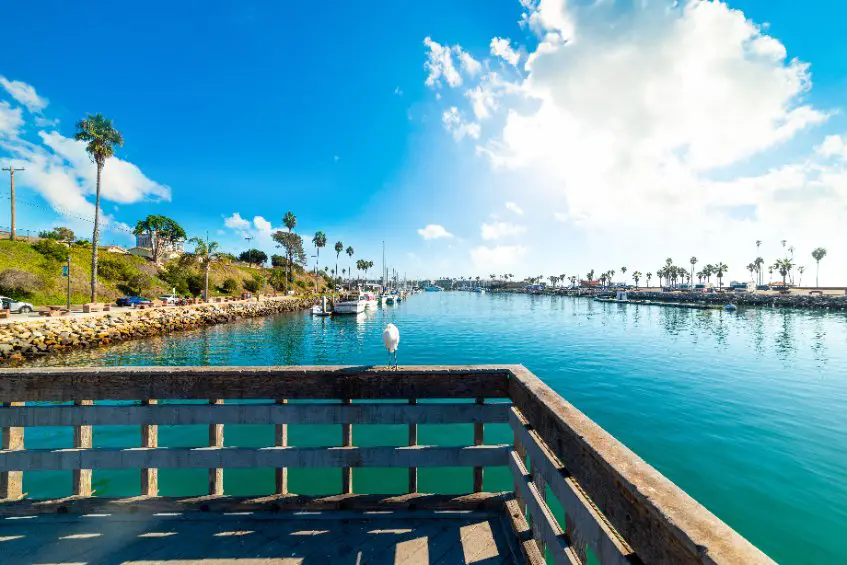 There are many public transportation options in Oceanside, but if you don't want to get on one of the trains, you can always use Uber or Lyft. Not only can you make money through these apps, but you can use them whether you live in Oceanside

or are visiting Oceanside for about a week.
You can also have food and dessert delivered to your home, vacation rental, or hotel using Uber Eats or Lyft Delivery, which makes planning your meals easy. Whether you are just tired and don't want to make a homecooked meal or want to eat out without leaving the comfort of your rental, you can order food and have it to you fairly quickly.
Bikes and Scooter Rentals
Whether you want to use a bike or scooter to get around the city, or if you are looking for a fun activity to do at the beach, there are bike and scooter rentals around Oceanside that will work great for you. It doesn't matter if you live in Oceanside or if you are simply visiting, these rentals are worth the memories and experiences you will make with loved ones.
Riding a bike or scooter around the city of Oceanside is a great way to have fun as a couple or family and see the sights. Take a rental from the beach to your new favorite ice cream shop, or go get some lunch while riding in style. The weather in Oceanside is amazing, and the breeze is perfect. What better way to enjoy the weather and the view of the ocean than by riding on a bike or scooter rental?
Ride Oside
This company

allows you to buy and rent different electronic bikes and scooters. They offer hourly rates, 3-hour rates, 4and -hour rates, and they have a huge variety of vehicles for you to choose from. Their popular options are e-bikes, and scooter rentals that have fat tires and look like mopeds. This means you won't have to work yourself out by pedaling, you can simply ride, enjoy the salty breeze, and soak up the sun.
Wheel Fun Rentals
If you live in Oceanside

, chances are you have been to the pier and seen fun bikes that can fit a group of people on them, and they have a sun covering above your head. This is Wheel Fun Rentals, and they are always set up by the pier for your convenience. This is an experience that you won't want to miss. This ride is specifically for riding along the side of the beach, but it is a perfect way to have fun for visitors and those who live in the city. It can be an upgrade to your summer fun, and you can get lots of photos to help you remember the experience.
Overall, if you want to go to Oceanside, California but don't want to drive there or rent a car, you can always use public transportation, as there are many options available that are extremely affordable. Also, if you use public transportation and don't drive around Oceanside, you won't have to deal with California traffic and will get to your destination much faster.
Before using public transportation in Oceanside, make sure you check the schedule and make sure you know which stops you will need to get off at so you don't get lost.
Related Topics:
If you like the article above, here are some other similar articles you should check out!
13 Best Family Neighborhoods in Fresno, California

17 Reasons Not to Move to Moreno Valley, California

Is There Public Transportation in Monterey, California?