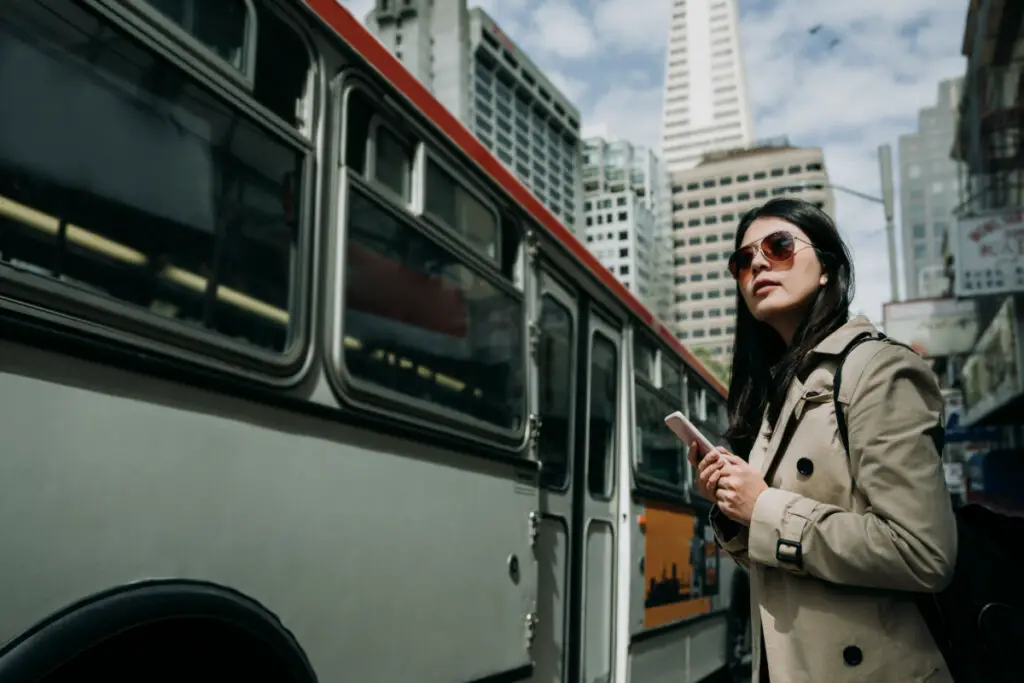 Oakland's location in the Bay area makes it a great place to hop on a bus and travel anywhere for a beach day, sports game, or even just a trip to work. Getting to and from any destination around the Bay area is made easy for Oakland residents, with the availability of several bus and train services, a ferry, and great transportation options for pedestrians.
Oakland, California has access to 2 bus lines, which are the Bay Area Rapid Transit and the AC Transit. There is also a public transportation ferry that takes riders across the San Francisco Bay, and the city ranks high as a biking and walking-friendly city.
Along with there being several options for public transportation, there are also more than a few routes to take within each transport service. Knowing the basics of how to navigate them makes it easy for anyone to make the most of all that Oakland offers!
Bay Area Rapid Transit (BART)
BART

is made easy to use for anyone who needs it; the transit service is accessible to bikers, walkers, and even offers parking for those who need to leave their car somewhere while traveling. The service has 5 lines that cover in and around Oakland, San Francisco, Richmond, and San Jose.
BART operates all 7 days of the week. On weekdays, the lines run from 5 a.m. to midnight. All 5 trains are available until 9 p.m.; after that, 3 lines are open until midnight. Saturday and Sunday services follow a similar schedule; the only difference is when they start running in the mornings.
For those who bike or drive to a BART station, there are a few things to consider. For drivers, parking costs $3 per day, on top of ticket costs. Bikers will need to be aware of the rules for bringing a bike on board. Bikes are consistently restricted in certain cars, including during commuting hours. Additionally, bikes are not allowed in crowded cars, so bikers will need to be aware of busier transit times throughout the day.
The fare for the BART can be paid through Clipper, and Clipper itself can be used as a plastic card or through phone paying services.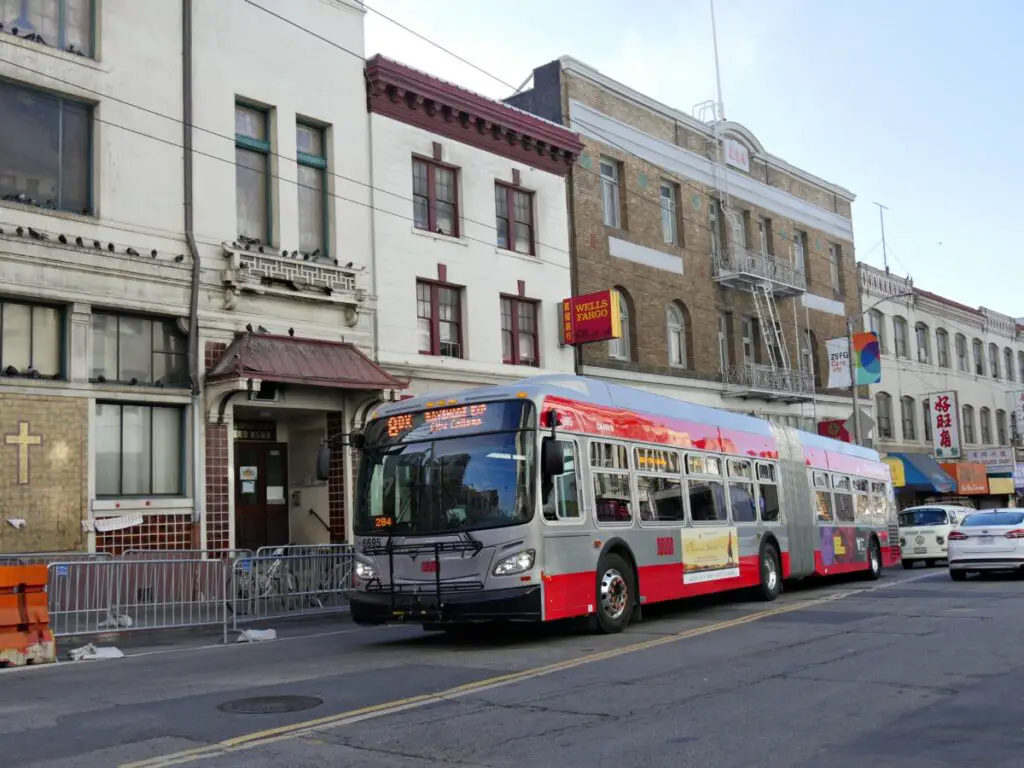 AC Transit
AC Transit, shortened to ACT

, is a local bus system that provides several different types of bus routes: local lines, Transbay lines, rapid lines, early bird lines, all-nighter lines, and school service lines are all part of their services. Within each unique service are different amounts of routes in varying quantities; some lines offer upwards of 20 routes, while others only offer 5-6 routes.
Using ACT can help people travel as far North as Richmond, and as far South as Palo Alto and San Jose. With the number of lines and connections that are offered through the service, it is important for riders to know where the different lines go, and what they need to ride before they hop on the buses. Routes and times are updated with ACT. Understanding how the different services are meant to function can help riders pick the best available route.
The Transbay service offer over 30 lines that easily connect people to and from downtown San Francisco across the Bay. The service has operations every day of the week, with weekend services slowing to 3 available lines, and consistent all-nighter services.
The School Service lines connect students in 17 different cities to their local middle and high schools. Youth fares are applicable to kids from the ages of 5-18, and generally are about half the price of the basic fares.
The availability of early bird and all-nighter services depends on the service line.
ACT offers a Rapid service that has fewer stops along its route, as well as extended green lights when the bus is approaching, all with the purpose of serving those who need to get somewhere faster.
The fare for the ACT can be paid as cash, ACT mobile fare, or with Clipper. Paying with mobile options brings the cost of a single local ride to $2.25, while cash payments are $2.50. Transbay single rides cost $6. From single rides, other ticket options include day passes, 7-day passes, and monthly passes.
When it comes to comparing bus and train services between ACT and BART, both have their pros and cons. Those who use the system have plenty

of op

inions, from which system is more affordable to which one is more reliable. What it all comes down to, though, is finding the system that works best for you.
Whether that is finding a nearby station and using that system, or working out how to use a system that is somewhat further from home, locals suggest testing out the options and finding out what will work best for your needs.
San Francisco Bay Ferry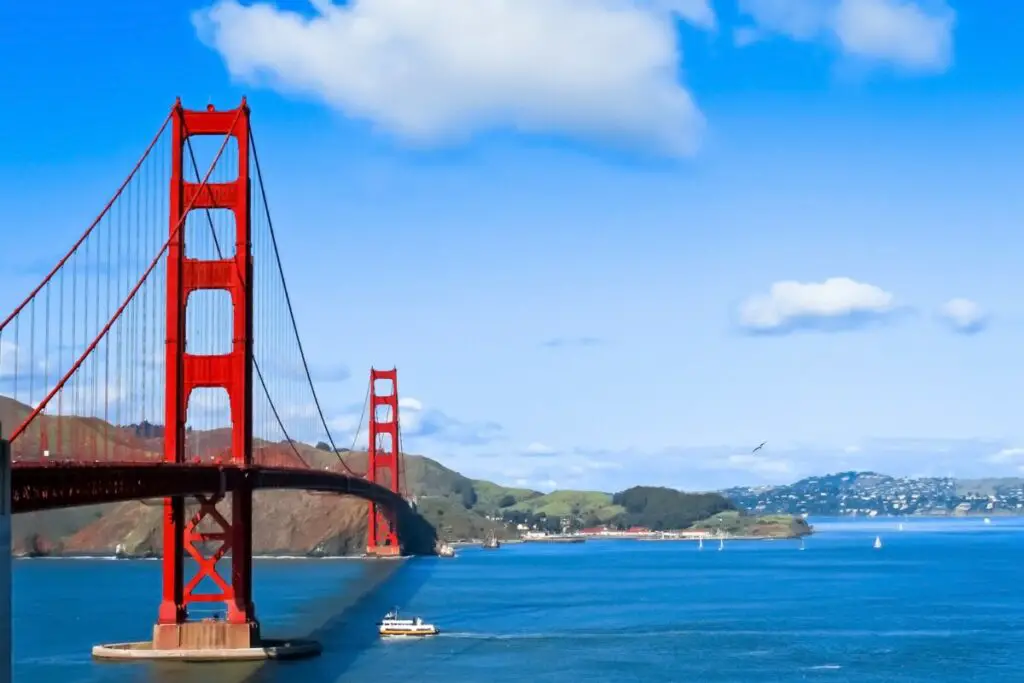 The San Francisco Bay Ferry

connects several cities and locations that border each side of the bay, and offers lots of fun destinations to visit, in addition to a scenic way to travel across the water! In total, there are eight routes to take; 3 routes run daily, 3 run on weekdays, and two are only available on a seasonal basis.
The daily routes include the Oakland & Alameda route, the Richmond route, and the Vallejo route. Firstly, the Oakland & Alameda route offers 2 leaving points, which are from Oakland and Main Street Alameda. From Oakland, riders can connect to the 5 docking points in San Francisco, as well as take a quick connection to Alameda. The Main Street Alameda leaving point also connects back to Oakland, and each of the 5 San Francisco destinations.
The Richmond route connects to Downtown San Francisco.
The Vallejo route connects to Oracle Park (one of the seasonal destinations), Downtown San Francisco, and Pier 41 San Francisco.
The weekday routes include the Alameda Seaplane route, the Harbor Bay route, and the South San Francisco Route.
The Alameda Seaplane route connects to Downtown San Francisco.
The Harbor Bay route connects to Downtown San Francisco.
The South San Francisco route connects to Oakland and Main Street Alameda.
Lastly, the seasonal routes are the Chase Center (Pier 48) route and the Oracle Park route. The Oracle Park route is connected to Main Street Alameda and Oakland. This route can be used for connections to baseball games while the sport is in season, generally during the months of May-July.
The Chase Center (Pier 48) route connects to Oakland and Main Street Alameda. This route can be used for connections to basketball games during the season.
In order to get the most accurate times for leaving and arriving, riders should plan their trip ahead of time. Depending on the route, some trips will take 25 minutes, while others will take up to an hour.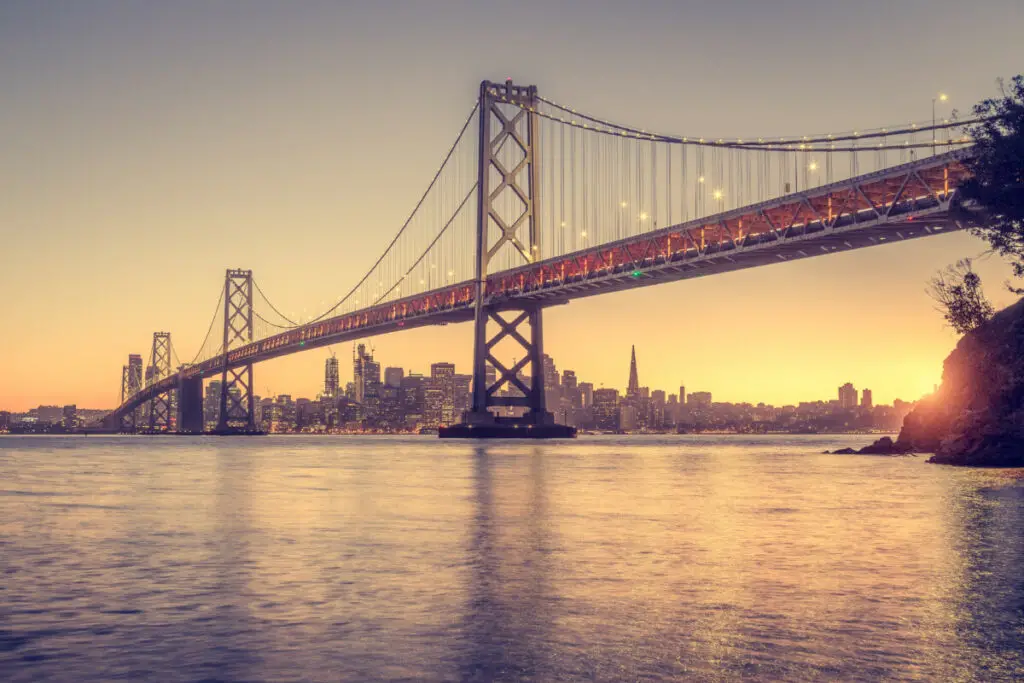 The fare for the ferry is organized into 4 zones: Zone 1, Zone 2, Zone 3, and Short Hops. Each zone pays a different fare, with some discounts available. Zone 1 covers the Alameda Seaplane, Harbor Bay, Oakland & Alameda, and Richmond. Zone 2 covers South San Francisco, Zone 3 covers Vallejo, and the Short Hops cover Pier 41 and Alameda.
Fare can be paid through the mobile Clipper app or by purchasing a paper ticket. For both options, discounts are available for people who are disabled, senior citizens, and youth under age 17.
Biking and Walking
When it comes to being a pedestrian-friendly city, Oakland ranks among one of the highest in the country. While the city overall has a high walking score, certain areas of the city feature some of the best walkable aspects.
Generally, walkability is judged by the quality and abundance of sidewalks and trails, and the nearby access to stores, shops, parks, and more. Some of Oakland's most walkable

neighborhoods with these features include Chinatown, the Civic Center, Koreatown-Northgate, Downtown Oakland, Piedmont Avenue, and several others.
Oakland's walkability is due in part to the ongoing upkeep

of pedestrian spaces. One plan that it implemented a few years ago was a plan titled "Oakland Walks!" It addressed concerns such as high-injury areas, created a 5-year plan for improvement, and even included a survey sent out to get a better understanding of concerns from actual pedestrians.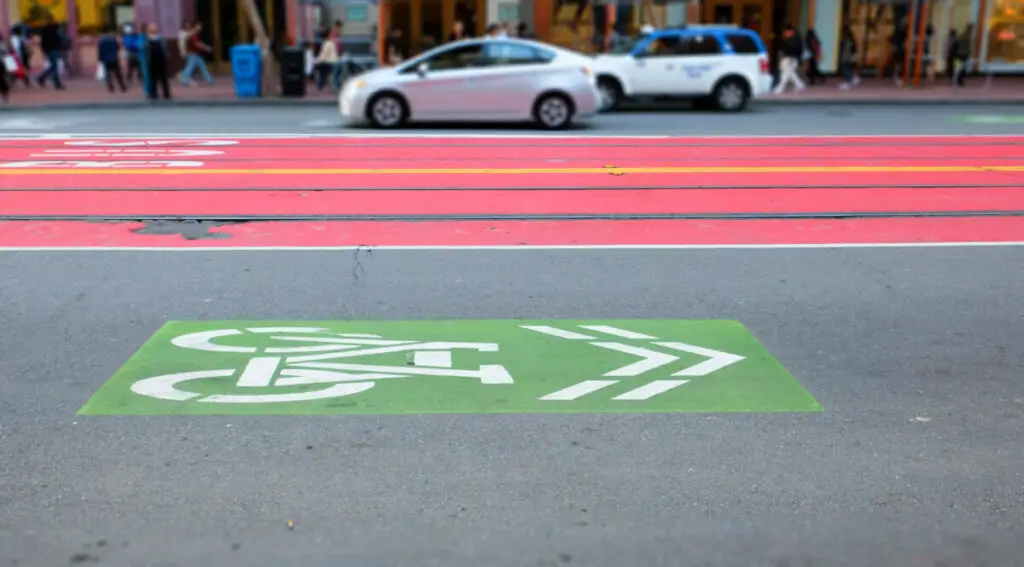 Oakland also ranks high as a bike-friendly

city. One report

credits this ranking to Ryan Russo, who was hired by the city to help plan better accessibility to bikers; Russo had previously worked in NYC and is credited with helping create better access to public transportation there, as well.
Oakland has provided its bikers with several different types of ways to get around the city. There are bike paths, separated bike lanes (which are buffered with parked cars, raised curbs, and other buffers), bike lanes, bike boulevards (residential bike lanes), and bike routes (which share the road with other cars).
In addition to bike lanes, Oakland bikers have access to bicycle lockers through BikeLink, stations for bike repairs, several biking clubs, and nature trails. These biking resources encourage people to get out on their own two wheels to move around the city.
Oakland's transportation, and all that it connects with, gives residents the best access to the Bay area. By knowing what is available and trying out various services, residents can find what works best for them; whether that is based on time of travel, cost, or available destinations, there is simply no shortage of options to choose from.