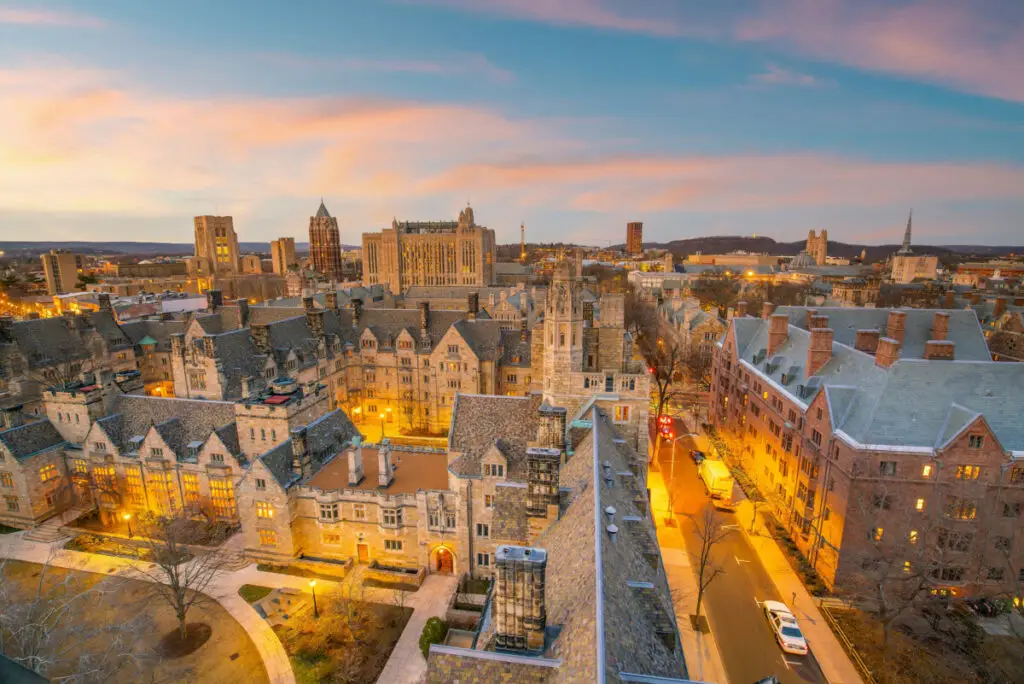 For those spending time in New Haven, Connecticut, you don't have to search hard for transportation. Luckily, there are plenty of public transportation options in this city. Whether you need to make a daily commute to work downtown, or are needing a trip farther away, there are multiple resources for you to do this.
New Haven provides various public transportation options including rail services, shuttles, local bus transportation, and intercity bus transportation. These services cover areas throughout New Haven and connect to nearby cities like New York, Boston, Bridgeport, West Haven, and more.
There are three main ways to hitch a ride. The rail services, local bus transportation, and intercity bus transportation all have different lines and routes, so it's important you know which ones to choose.
Local Bus Transportation
Ct Transit Public Bus:
The CT Transit public bus is one of the most common and convenient sources of public transportation in New Haven, Connecticut. CT Transit is a state-owned bus service

with buses serving the New Haven Division. It operates every day of the week and has over 22 local routes. These routes connect to other routes or buses in Meridan, Wallingford, Milford, and the lower Naugatuck Valley areas. It also can connect you to the New Haven Line and Shore Line East rails.
The different routes

provide you with travel access to just about any downtown street/area, along with the outskirts of the city. To name some of the areas these buses stop at, include Downtown New Haven, Fair Haven, City Point, Hamden, Allington, Newhallville, Pine Rock, Orange, Spring Glen, and so much more. Not only does it have all the local stops needed, but you can buy all different types of tickets and passes instead of having to pay each time you ride.
The following graph shows the fares

you need to pay for a certain kind of fare:
Fare Category:
Two-Hour Pass:
All-Day Pass:
10-Ride Ticket:
Local Service Fares / On-Board Fare Options
$1.75
$3.50
$15.75
Youth (Ages 5-18)
$1.40
$2.80
$12.60
(ages 5-18, proof of age might be requested)
Senior (Ages 65+) / Disability
$0.85
$1.70
$30.60
Any kind of pass enables free local service transfers. You can purchase a 10-ride local ticket, 10-ride senior/disabled ticket, 31-day local pass, and 31-day senior/disabled pass. Stations you can buy one of these tickets at, and which routes take you there, are:
2335 Dixwell Avenue, Hamden Market Place, Hamden (route 238, 228)
112 Amity Road, Amity Plaza, New Haven (route 243)
150 Whalley Avenue, New Haven (route 243)
1360 East Town Road (across from CT Pst Mall), Milford (route 261, 271)
79 Washington Avenue, North Haven (route 215)
275 Highland Avenue, Cheshire, CT (route 229)
930 North Colony Road, Wallingford (route 292)
370 Hemingway Avenue, Trolley Square, East Haven (route 204)
460 Elm Street, West Haven (route 265)
The bus stops are found every 2-3 blocks

on the route and are almost always officially marked as so. Once you are waiting at the bus stop, make sure it's the right route/number, which will be displayed above the bus's windshield. While you're riding, pay attention to signal the driver when you need to get off. Roughly one block away from your destination is when you should pull the cord above the side window to request a stop from your driver.
Union Station downtown shuttle:
This is a free shuttle between Union Station

in New Haven and Parking. It takes rail passengers, that are using union station, to off-site parking locations. Operating every 20 minutes, you can hop on any day of the week between 6:05 am to 12:55 am. Every shuttle trip goes all the way to New Haven Green so people can easily connect to the other CTtransit bus routes.
The shuttle picks passengers up at Union Station and stops at Church & Crown, Chapel St at NH Green, Temple & Crown, Temple St Parking Lot, and then returns back to Union Station.
Rail Services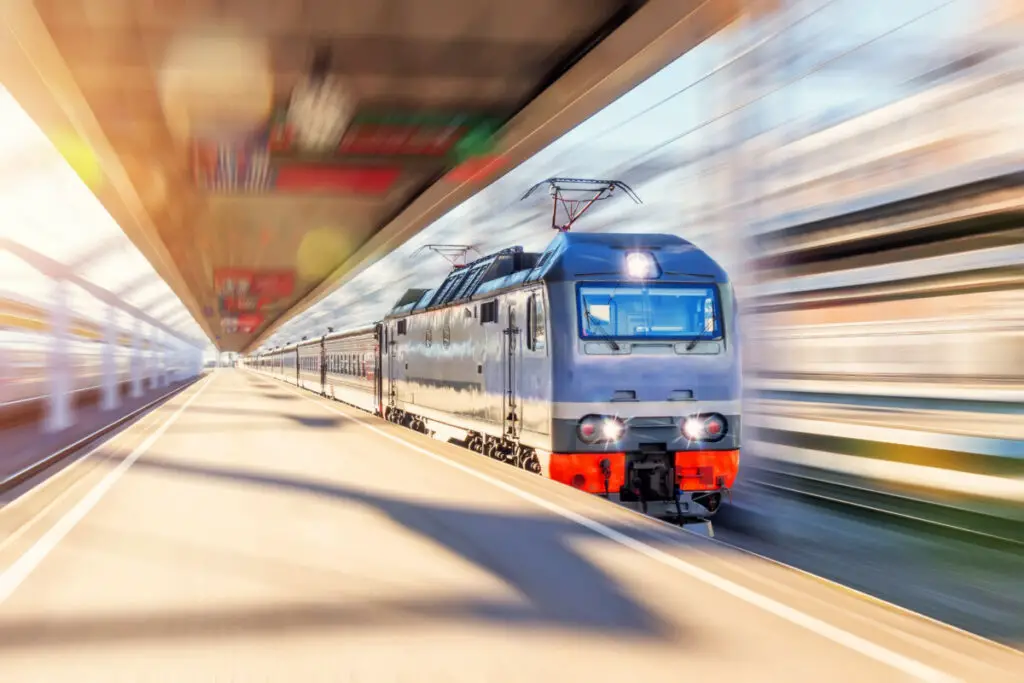 In New Haven, Connecticut, there are several rail services that can provide transportation to nearby areas and other cities across the state. These are the rail services that go in, out, and around New Haven.
Metro-North Railroad:
The Metro=North New Haven line is a 74-mile-long commuter rail line. It can run from New Haven to Connecticut and New York. From the New Haven line, the train goes to stations

including Grand Central, Harlem 125th street, Fordham, Mt. Vernon East, Pelham, New Rochelle, Larchmont, Mamaroneck, Harrison, Port Chester, Old Greenwich, and more.
As far as fares, you ride with OMNY. It's a contactless payment system where all you have to do is tap your credit/debit card or phone to board. The base fare price is $2.75 including free transfers. You can have up to three children ride free as long as they're under 44 inches tall and there must be a fare-paying adult. Buying a metro card only costs $1 and can be refillable.
Hartford Line:
The Hartford Line

is a part of CTrail. This light rail train can take you all the way from New Haven Union Station to Springfield, MA. This form of travel isn't quite for an everyday commute but can take you across the state and into Massachusetts.
Stations this line goes through include; Springfield Union Station, Windsor Locks, Windsor, Hartford Union Station, Berlin, Meriden, Wallingford, New Haven State Street Station, and New Haven Union Station. Tickets for Amtrack are accepted for CTrail Hartford Line trains, and vice versa.
When buying a ticket, the price will be different for the destination and whether it's a one-way/roundtrip. As an example, a regular one-way ticket from New Haven to South Norwalk is $7. If you were to buy this same ticket as a senior or as someone disabled, the price would come out to only $3.50. For a shorter distance like New Haven to West Haven, the regular fare is $2.75 and the senior/disabled fare is $1.25.
Shore Line East:
Shore Line East is another train that is part of CTrail. This line varies in purposes based on your traveling needs, but it can get you quite a ways across the state. However, you can easily use this form of transportation when going to and from work in neighboring areas.
This train goes through the following transfer stops

; Stamford, Bridgeport, New Haven, Branford, Guilford, Madison, Clinton, Westbrook, Old Saybrook, and New London. The ticket prices

vary depending on how far of a distance you're planning to travel. If you are going one-way from the start to finish, your ticket will be $33.75. If you're only going from West Haven to New Haven one-way, you will have to pay $2.75.
Amtrak:
Amtrak is a longer-distance train that covers the same length and stops as Shore Line East and the Hartford Line. Going through the same transfer stations, it connects the two routes, heading North from State Street Station. This train is good to use for cruising across the state or even taking a trip to a different state.
Fares for Amtrak

rides also vary depending on your travel distance. The farther your destination, the more expensive the ticket is. A trip from New Haven to New London, about an hour East, can cost you a price from $14 to $31 based on the day and advancement of reserving the ticket.
Amtrak

comes with special features when you're on board. You can have meals and buy snacks, stay connected to free wifi, choose from different class seating, and you're able to bring your pet with you as long as it's under 20 pounds. There are also big wide windows, allowing you to savor the view while you travel.
Intercity Bus Transportation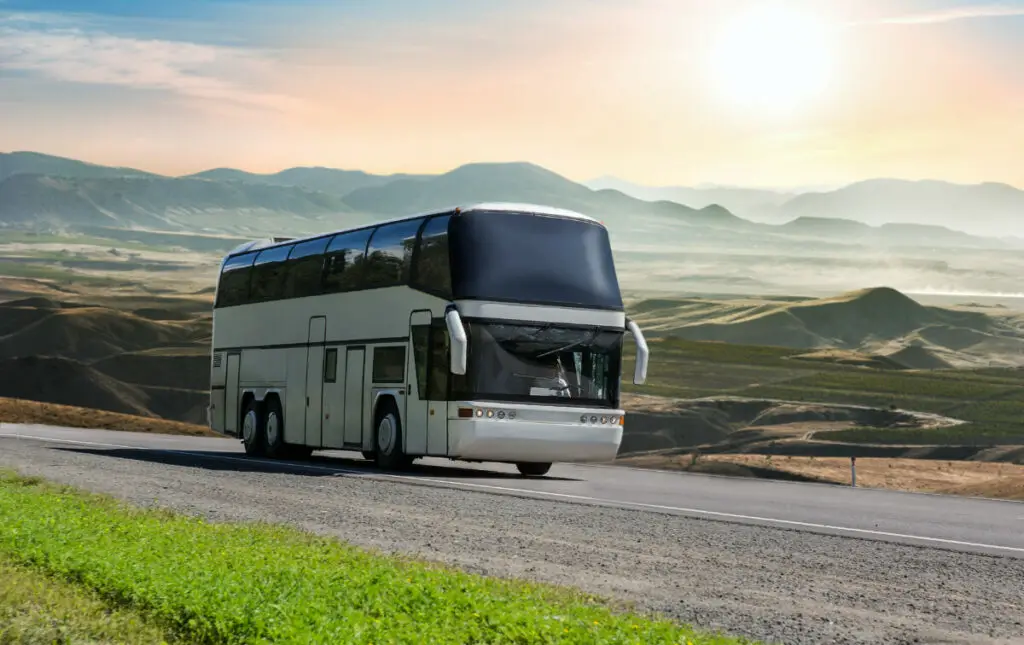 Greyhound Bus Lines:
Greyhound is a bus that's available for traveling to outer cities. It might not be your everyday form of transportation, but it still takes passengers further distances without having to pay a super costly price. Open 24 hours every day of the week, the Greyhound

buses can drive you from New Haven to nearby and faraway cities.
The following graph shows you how much you a ticket would cost you depending on your expedition:
| | |
| --- | --- |
| From New Haven To: (One Way) | Ticket Price: |
| Boston | $34 |
| New York | $19 |
| Hartford | $11 |
| Neward | $21 |
| Albany | $35 |
| Durham | $95 |
| Providence | $32 |
| Raliegh | $106 |
| Philadelphia | $65 |
| Montreal | $58 |
| Savannah | $156 |
| Orlando | $198 |
Is New Haven, Connecticut A Walkable City?
Fortunately, New Haven is actually one of the nation's most walkable cities

! Visitors, residents, and students don't have to worry about owning a car here, and you can be perfectly fine without one. In fact, about 10-15% of Elm City residents walk to their jobs every day. There are fun attractions in close walking distance of downtown, along with great places near residential areas. In this city, you don't have to travel far to reach great food, shopping, museums, and other fun forms of entertainment.
Yale University is also located in New Haven, where many students don't have a car. The large percentage of Yale students in New Havens populations is another factor that makes it so walkable. If you don't want to walk, you can always rely on the many public transportation options in New Haven.