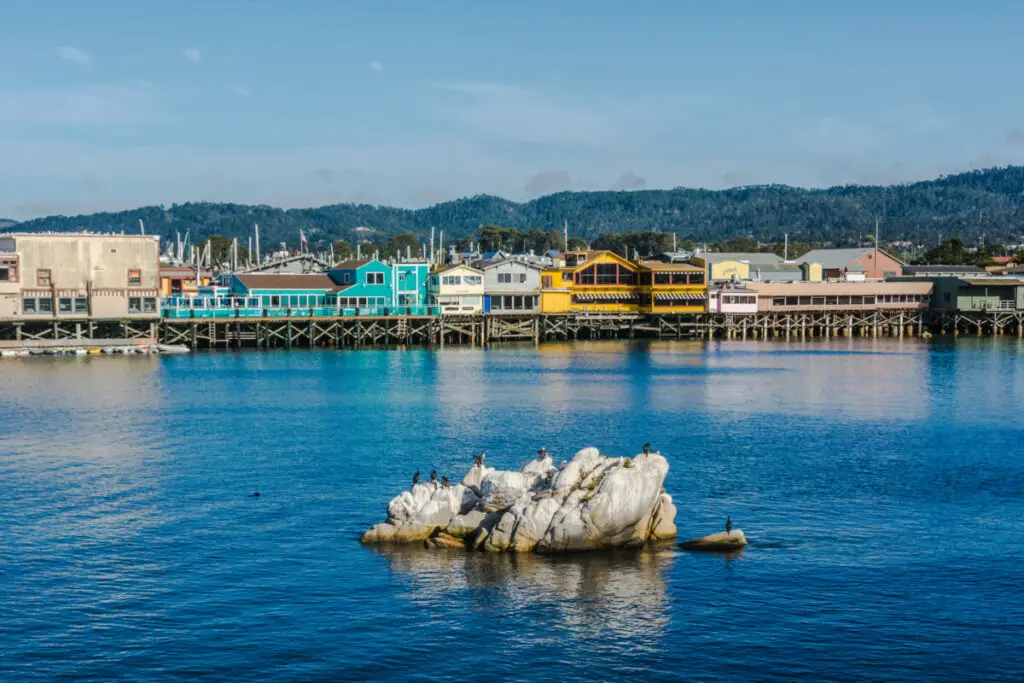 Monterey, California is one of my favorite tourist towns because it has something to do for the entire family. Not only is Monterey next to the beautiful ocean, but it is also a town with a very rich history.
Since Monterey, California is a tourist town, they do provide public transportation to those who need it. This beautiful tourist town wants to make sure people get to see all its history and landmarks. Monterey provides a public bus system called Salinas Transit and a downtown trolly.
Monterey, California is beautiful and has so much you can do. With their bus system and trolley, it allows you to see everything Monterey has to offer. I'm going to provide some information on Monterey's public transportation and what places you may want to visit during your stay in Monterey.
Monterey Public Transportation
Monterey is known as a major tourist town that sees around 4.6 million visitors every single year. Due to the rising population and amount of tourism, Monterey has created a public transportation system. The unfortunate part about Monterey's public transportation system is that there are only two options with one of the options being strictly downtown.
With this being said, Monterey's public transportation system is a very useful one and is of great service to many residents and tourists within the area. Before going on Monterey's public transportation system, make sure you do your research on which transportation may be best for you. The following is some information on the kind of public transportation you can take around the beautiful town.
Monterey Salinas Transportation (MST

)

Monterey's public bus system is called Salinas Transportation

and has been a very reliable source of public transportation for many in the area. This public bus system really makes a difference in how it interacts with people who travel on the bus and what it can provide for those in need.
Monterey Salinas Transportation is the only major bus system in Monterey making it extremely popular. This bus system is so popular because it not only provides transportation to those in need, but it travels quite far for a public bus. On their website, it states that they travel all around Monterey, which includes as far as Templeton and Big Sur as well as Santa Cruz and San Jose.
One of my favorite things that this public bus system does differently from most public bus systems is they make sure that everyone is welcome. When going onto their website they provide information both in English and in Spanish making it easier for those who do not speak English to get to where they need to go. I enjoy this because I myself come from a family where some only know Spanish and very little English.
This bus will usually come every 15 minutes making it easy to catch the bus if you missed a previous one.
Monterey Salinas Transportation does charge to ride on the bus with the exception of Sundays and Holidays. The following is what they charge in order to ride the bus:
| | | |
| --- | --- | --- |
| Route Type | Regular Charge | Discounted Charge |
| Local | $1.50 | $0.75 |
| Primary | $2.50 | $1.25 |
| Regional | $3.50 | $1.75 |
| Commuter | $12.00 | $6.00 |
Paid with cash, GoPass, or GoCard
This is the charge if you do not own a pass or pay with something besides cash, GoPass, or GoCard:
| | | |
| --- | --- | --- |
| Distance | Regular Contactless Charge | Discounted Contactless Charge |
| Up to 2.7 miles | $1.50 | $0.75 |
| 2.7 – 14 miles | $2.50 | $1.25 |
| 14 – 50 miles | $3.50 | $1.75 |
| 50 – 77 miles | $7.00 | $3.50 |
| 77+ miles | $10.00 | $5.00 |
Contactless Payments
Here are the following criteria you have to meet in order to qualify for the discounted rate:
18 years old or younger (must have proof of age)
65 years old or older (must have proof of age)
People with disabilities (MST courtesy card required)
Medicare Card holders (must show proof of card)
Veterans (this includes a veterans spouse or caregiver; MST courtesy card required; proof of service)
MST RIDES Paratransit Eligibility card holders (MST courtesy card required)
If you are 65 years of age or older there can be benefits provided, contact MST at 1-888-678-2871 to see if you qualify for those benefits. If you are traveling with a child that is 46″ tall or less, that child may ride free on the bus. You can have up to 3 children that are allowed to ride for free, if you have more than 3 children, you will be charged.
If you want more information on what GoPass and GoCard are, visit the MST website by clicking here

.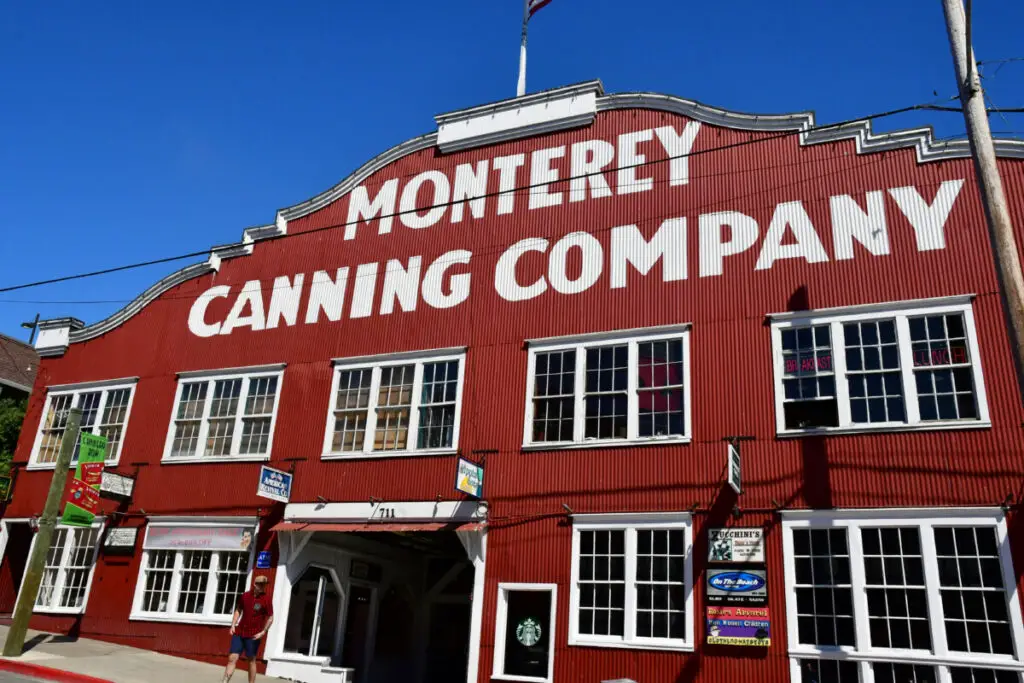 Monterey Trolly Transportation
The Monterey Trolly is so cute and so fun to ride when in the downtown area. The Trolley is completely free to ride and takes you to all the amazing attractions in downtown Monterey. This Trolley will take you to Fisherman's Wharf, Cannery Row, and the Monterey Bay Aquarium.
This Trolley is running from 10 am to 6 pm every day from Memorial Day to Labor Day and on the weekends all year long. The Trolley stops about every 10 minutes and is easy to catch. Downtown Monterey is not terribly large, but it can be a lot to walk on foot, especially if you have little ones or have a disability, so the Trolley makes it very convenient to get to all your favorite places in that area.
Traveling Far Distances
Monterey is a beautiful place but is actually quite small, due to this, many people work in other areas of Northern California and travel to other areas. There is transportation specifically for this that does travel long distances to make sure you get to work or are just able to travel around to other major landmarks within California. (Source

)
Here are the long-distance places that the MST bus can take you:
Monterey – San Jose: The MST bus will pick you up/drop you off at the Diridon Station in San Jose and pick you up/drop you off at the Monterey Transit Plaza. The entire ride takes around 2 hours with multiple stops all the way there. This bus only runs a few times a day so make sure you plan accordingly.
Monterey – Big Sur: This MST bus will take you to and from Monterey to Big Sur. This bus runs a few times a day in the summer and only a couple of times a day throughout the rest of the year. This bus will take you to multiple parts of Big Sur, so you can select which stop is best for you. This trip takes about an hour both ways.
Monterey – Carmel: This MST bus is a very common one that runs constantly. This is by far the easiest bus to catch and plan for as the trip is only 20 to 25 minutes each way and runs multiple times throughout the day all year long.
Monterey – Pebble Beach: This is the Express bus that runs six times a day all year round. This bus takes about 40 minutes both ways.
Due to current construction and unforeseen natural disasters, some of the long-distance busses have been suspended until further notice, so make sure you check before making any concrete plans around this form of transportation.
Uber and Lyft Services
One great way to get around Monterey is by ride-sharing services like Uber and Lyft. These among other options are great for getting around the city in a pinch, or if you need a last-minute ride somewhere. There are so many things to do and see in this beautiful city, so having a ride that can come whenever you need it, and can take you anywhere in the city, to your specific location is a nice convenience that keeps you out of traffic.
Whether you are visiting Monterey or you live there, Uber and Lyft are great to use strategically. These are expensive to use, so for daily transportation, you should go with the options above. But, for day or weekend use when you will have specific locations you plan on visiting, then it works great.
There are so many stores and activities in the city, so if you need to go anywhere in the city then you are in luck. There will be many people making money off of these apps, so going anywhere in the city will be likely to have a driver pick up the ride.
If you are visiting the area then this works perfectly. You won't have to rent a car from the airport, and you can have your destinations planned out ahead of time, so you can work these ride-sharing apps into your vacation.
It is convenient, but you are also paying for that convenience. So, make sure you get those coupon codes, that you get the discounts, and maybe everyone on that group can take a turn paying for a ride using their account, and hopefully, everyone has a discount or coupon to use.
If someone in your group has not signed up for Uber or Lyft before then they should sign up and take a turn taking care of the ride because new accounts get a discount on their first ride. So you can have each person take turns with the rides, or you can all split each ride, or you can add the cost up, and at the end of the trip divide the total and get everyone to Venmo or ApplePay you.
Related Topics:
If you like the article above, here are some other similar articles you should check out!
9 Famous Celebrities Who Live in Anaheim, California

17 Reasons Not to Move to Anaheim, California

17 Reasons Not to Move to Moreno Valley, California