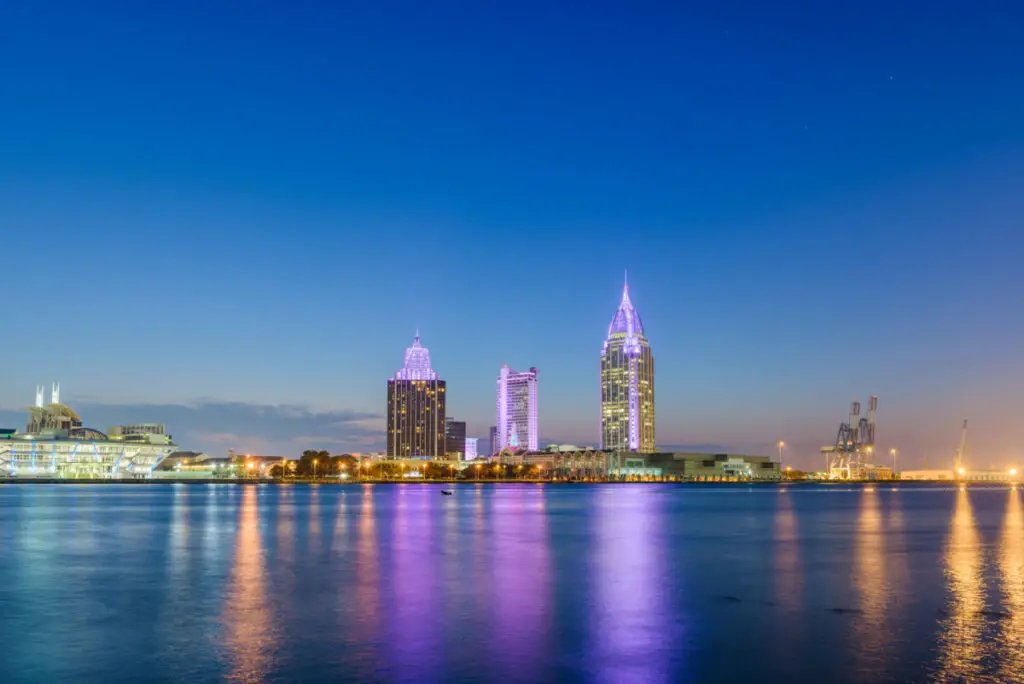 Mobile, Alabama is a beautiful city right at the port of Alabama touching the Gulf of Mexico. It is a wonderful city, home of the first Marti Gras held in the United States and home to about 187,000 people. With this many people, it is important to know if there is public transportation to help them move around the area.
Mobile, Alabama has a decent amount of public transportation available. There is a bus system, a regional airport, and a rail system that is being built. The effectiveness of the public transportation system is minimal in comparison to other parts of the state.
Now that we know that public transportation in Mobile, Alabama is slim, it is important to see what is available, how effective the available systems are, and how affordable private transportation is.
Bus System
The bus system in Mobile, Alabama is run by a company named The Wave Transit system

. The Wave Transit system has 11 routes, most of which cover the downtown Mobile area and parts of Prichard and Dauphin Island. Each of the routes is built to help people get to certain areas and locations in town.
For example, the route named Crossroads brings you to the local hospital named Mobile Infirmary. Another route brings an individual to the University of Southern Alabama, and another one brings you to the University of Southern Alabama Hospital. This is certainly a good step in the right direction!
Another good aspect of the bus system in Mobile, Alabama is the pricing of fares. The average price for a ticket to a ride is $1.25. This ticket covers getting on the bus and transferring once, long as it is used within a couple of hours of purchase. For more consistent bus users or certain bus riders, there are even more options for tickets and payments.
Anyone who is disabled, older than 65, a Medicare Recipient rider, or is a student can get discounts on tickets. People who are disabled, older than 65, or a Medicare Recipient rider who has documentation to prove it can get fares as low as 60 cents a ticket!
For students, the only reduced fare option is a monthly pass that costs $20 a month. This may not seem like much of a discount, but the original cost would be $40 a month. Children that are 5 years old or under ride free with a paying adult. There are other options for tickets, such as a day pass, a weekly pass, and a card called the MyWAVE Card. The MyWAVE card is a card that a customer puts money on to use when they get on the bus.
With all of this in mind, the bus system is nice! There are a few things that could be improved, such as accessibility outside of Downtown Mobile and increasing the number of routes. When I lived in the Mobile, Alabama area around the outskirts, I found that I didn't even know that there was a bus system. Another important thing that is important to know about the bus system is that it doesn't run on Sundays or on Holidays.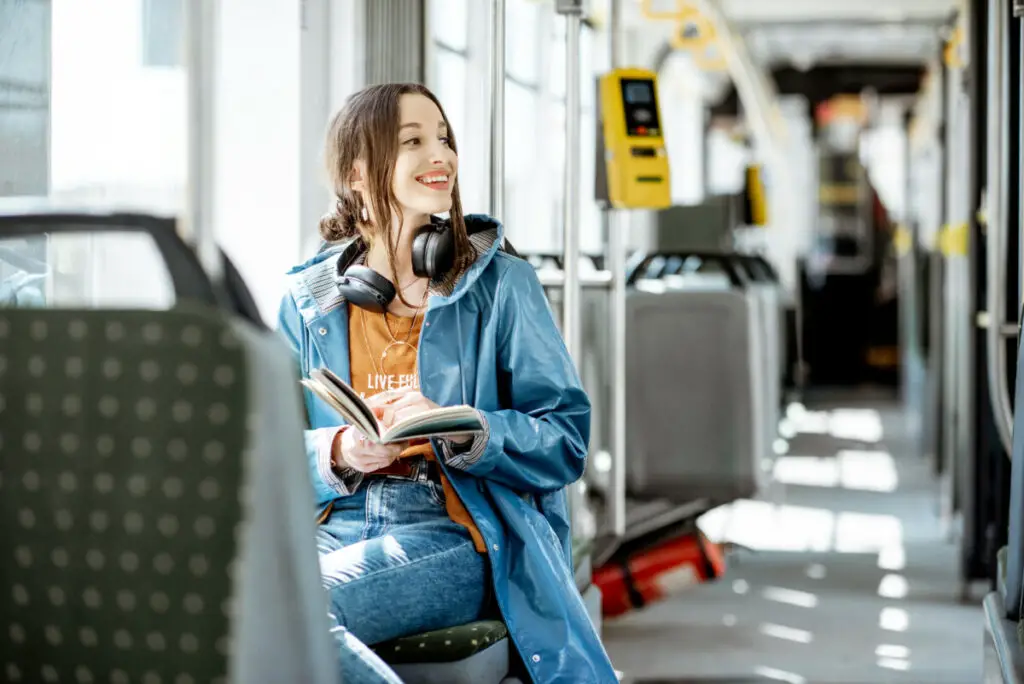 Airport/Flying
The Mobile Regional Airport is located at I-10 and I-65 near Mobile, Alabama. It is a smaller airport that has fewer flights and hubs that it connects to, especially in comparison to other international airports like the Birmingham Shuttlesworth International Airport. Some of the hubs that it does connect to are the Denver International Airport and airports in Dallas/Fort Worth Texas, Houston Texas, Chicago, Birmingham, Georgia, Charlotte, and Orlando/Sanford.
A great thing about the regional airport

is that it is central to Mobile. The airport also has a lot of public transportation to and from the airport. This makes it a nice option for locals in the area. Mobile is also planning on opening an international airport in 2024. This airport will be a huge addition to Mobile and give the people in the area more jobs and more opportunities to travel.
Rail
The rail system

for transporting people in Mobile is nonexistent currently. There are quite a few railroads in Mobile, however, they are used primarily for transporting items from the port. The rails lead to places in the United States as well as a part of Mexico.
There used to be a public rail system, but that was stopped in 2005 due to the large impacts of a storm named Hurricane Katrina that rampaged through the south. A new railroad is being built to connect Mobile, Alabama to New Orleans, Louisianna. It was started in 2019 but has hit a lot of roadblocks due to financial strain and political interference. Now, it is underway but still has a long way to go before it can start being used. It is a project that is planned to be finished in 2023.
Walking
Walking is feasible around downtown Mobile. It is actually probably the easiest way to get around downtown Mobile once an individual gets to the city. The sidewalks are decently maintained and there are usually sidewalks wherever an individual wants to walk. The main struggle would be to get to Mobile in the first place, as the only way to get to Mobile is by driving on the highway.
In the outskirts of Mobile, there are incredibly few sidewalks to be found. People often choose to trek through the grass rather than on the side of the road if they want to walk anywhere. In my personal experience, unless an individual is in a neighborhood or quieter area of town, walking is not effective and is also kind of dangerous.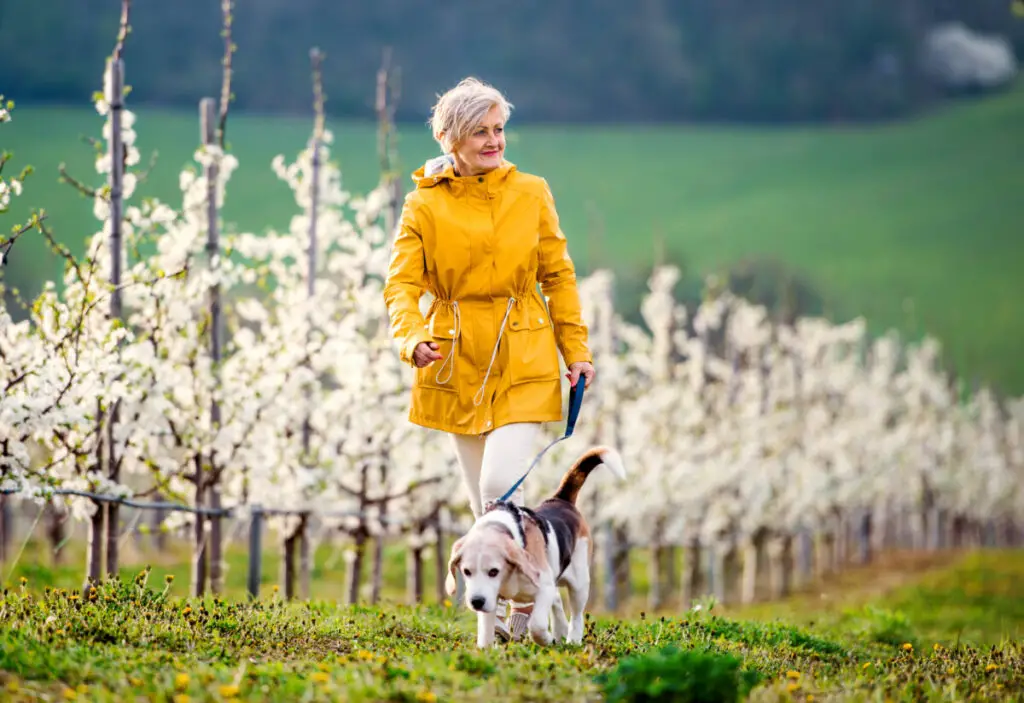 Biking
Biking

in downtown Mobile is a good experience! There are more sidewalks that make it safe to bike. Recently, they have begun to create and maintain more bike routes as well. There are a few different ones such as a loop around the University of Southern Alabama, a route in Midtown, and a route around Springhill. There are even some groups in the community that plan on riding at certain times in the week so an individual can join and improve personal fitness.
In the outskirts of Mobile, biking is a difficult way to travel. There are almost no sidewalks, biking routes, or bike lanes. Most of the roads are highways and the speed limit is 40 miles per hour or more, which makes biking on the side of the road relatively unsafe, especially because of how wide a lot of the trucks are in Mobile. I wouldn't recommend it as a consistent way to get anywhere. However, there are nice places to bike in neighborhoods or around parks.
How Effective is it to Use Public Transportation?
It is effective to use public transportation if an individual is in and trying to navigate the most central areas of Mobile, Alabama. There are ways to bike, walk, and a decent bus system around the city. However, once an individual gets outside of the area near Mobile and Prichard, there are minimal amounts of public transportation.
I remember having friends in the Mobile area that were unable to transport themselves to different places due to a lack of transportation options. Sometimes, it was older women who had no car and had to rely on neighbors, friends, and family to get them to the hospital, church, or to the grocery store. It was hard to see that these people were effectively stuck due to a lack of public transportation options just because of the distance from the big city. Many people really need private transportation in order to accomplish daily tasks.
How Affordable is Private Transportation?
Private transportation

is an incredibly common way that people transport themselves in the Mobile area. In fact, around 93% of people use private transportation.
Since it is so common, it is important to look into private transportation as a form of transportation. It is effective because a driver can get where they want when they want. There are no closing hours, or chances of running late or missing a stop. However, there are some downsides, one of the biggest ones being cost. So, how expensive is it to own a car in Mobile, Alabama?
It is relatively cheaper to buy a car and use it in Mobile, Alabama

than in other regions of the country. It costs around $33,663 to buy a used car in Alabama. This is cheaper than in 26 other states! But just because a car is cheaper to buy a car in Alabama doesn't mean that it is cheaper in the long run. The next cost to analyze in private transportation is gas prices

. The average price of gas in Alabama is currently $4.54 per gallon.
If a person has decided that those costs are worth it, the next thing to consider is parking in Mobile. Mobile

prides itself on having cheap parking, about $1 at metered parking, and free on certain streets. In comparison to other cities, this is really cheap and affordable for occasional visits. Overall, dependent on the salary of an individual, private transportation is a good option.
Based on this information, it is clear that public transportation is a good option for people who live in downtown Mobile or nearby. However, for those on the outskirts of Mobile, private transportation is highly advised.