Public transportation is looking like a better option every day as gas prices rise. If you live in or are thinking of moving to Milwaukee, Wisconsin, you may be looking into ways to cut down on transportation costs by taking advantage of public transportation. So, is there public transportation in Milwaukee, Wisconsin?
There is a decent amount of public transportation in Milwaukee, Wisconsin. The options for public transportation range from buses, trains, and streetcars to ferries and bikes. Bus and other public transportation fares are generally less expensive than paying for parking downtown.
Let's talk a bit more about public transportation options in Milwaukee and the best ways to get around the city. We will also discuss the differences between what the city and locals say concerning public transportation so you can get a real idea of the system. Keep reading to find out more!
What the City Says
According to the city, there are multiple modes of transportation to get around Milwaukee. You can take the bus, train, streetcar, or ferry, or you could even bike or walk if your next destination is nearby.
Buses
The bus system in the city is the Milwaukee County Transit System

, more commonly referred to as MCTS

. The system has 393 buses and serves the most populated areas of Milwaukee- from downtown to the outreaches of the county. Each bus has a bike rack, which means you can use multiple modes of transportation to get around.
Since the COVID-19 pandemic, the city has installed an electronic fare system, which makes it easier to pay and manage your account. You can see how much money you have left on your card when you scan it, ensuring that you'll never have to go through the embarrassment of not having enough money on your card.
Trains
The city of Milwaukee recently renovated the train system. There are 14 stations for the Amtrak in Milwaukee

. The most common destinations for Milwaukee residents are Chicago, Illinois, and Minneapolis, Minnesota but you would be impressed by the distance the Amtrak system covers, reaching over 500 cities across the United States.
There are two main Amtrak routes that serve the area- the Hiawatha Service and the Empire Builder. The Hiawatha Service heads southeast, completing multiple round trips to Chicago in a day. On the other hand, the Empire Builder completes just one round-trip trek from Chicago to Seattle, Washington, and Portland, Oregon on the west coast.
Streetcar
Although its route only covers two miles of downtown Milwaukee, the streetcar is a popular and economic way to explore and get around the city. The Hop

is the company that provides the streetcar through the city. They charge nothing for their services and only wish to provide greater mobility and opportunities to all.
The streetcar runs every day of the week but has different hours on weekdays and weekends. During the work week, the Hop runs from 5 am until 12 am, while on Saturdays it operates from 7 am to 12 am and Sundays from 7 am until 10 pm. The Hop is run by the Potawatomi Hotel & Casino. The streetcar goes by each stop every 15 to 20 minutes.
The Hop has a much bigger goal than just getting people from point A to point B. They believe that by providing this service at no cost to all, the community will see growth in multiple aspects. This system will help the city economically by giving people a way to get to and from jobs downtown as well as attracting more people to shopping and cultural attractions.
Ferry
Since Milwaukee is located on the shore of the Great Lakes, it makes sense that there would be a ferry to help residents get around. If you have to commute, the Lake Express ferry is a great way to get around big city traffic. The ferry has terminals in Milwaukee and Muskegon. The trip takes two hours, which is at least an hour faster than driving, especially when you take into account the uncertain traffic through Chicago.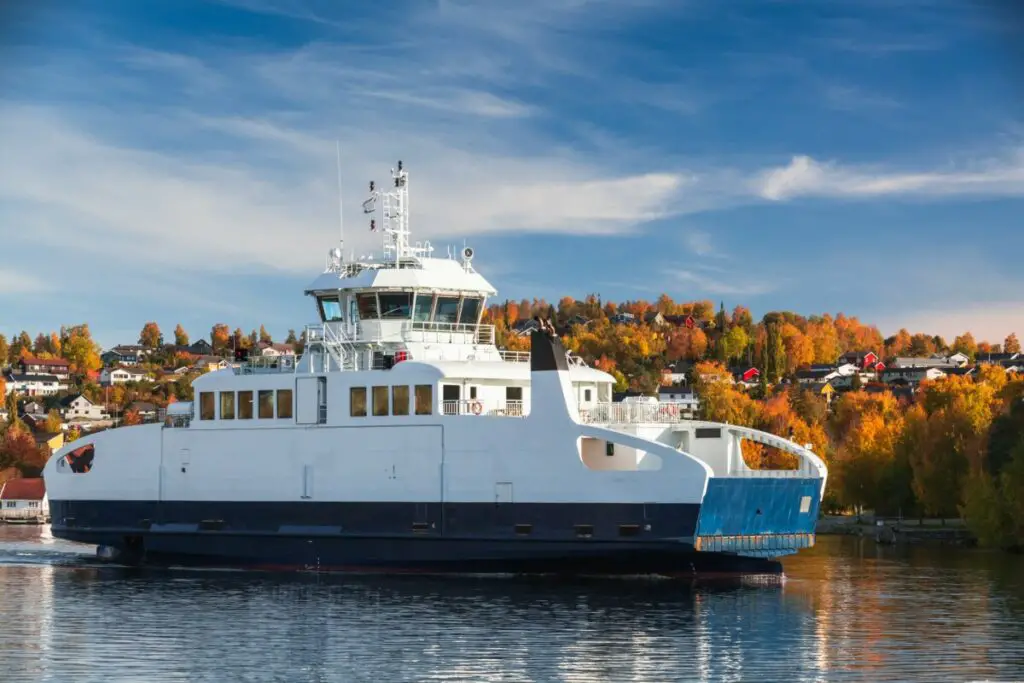 Biking
Milwaukee is fairly easy to navigate by bike. Along with having trails and bike lanes, all of the buses have bike racks, so you can take your bike with you if you find yourself needing to hop on the bus. If you live in Milwaukee central, then pretty much anywhere you'll need to go is within biking distance.
The city also has a bike share program called Bublr Bikes

. It is relatively inexpensive to rent the bikes, and I have provided a table below with the different passes and rates available. When factoring in the cost of renting a bike, it is important to know that with each of these rates, there is a $1 ebike unlock fee as well as a $0.25 charge each minute that you go over your allotted time.
| | | | | | |
| --- | --- | --- | --- | --- | --- |
| | Single Ride | 24 Hour Pass | Weekender Pass | 30 Day Member | Annual Member |
| Bublr Bike Share Rates | $0.25 per minute | $24.00 | $25.00 | $30.00 | $100.00 |
Bike Share Rates in Milwaukee, WI
Similar to The Hop, Bublr Bikes strives to create a difference in the local community in Milwaukee. Bublr is a non-profit company and recently received a grant that will allow it to continue the career and employment plan it has in place for young adults.
The program also offers free rides every election day so that citizens can fulfill their civic duty and vote. They also care about the environment and have offset over 325,00 pounds of carbon emissions.
Walking
Milwaukee's downtown area is pretty compact, which means that even if you don't want to ride the bus or bike, you can easily get around on foot. One of the main pedestrian walkways in Milwaukee is the RiverWalk. The RiverWalk connects neighborhoods like Beerline B, Old World Third Street, and Historic Third ward in just three miles.
Comparing Costs of Public Transportation Services in Milwaukee, Wisconsin
One major factor that goes into choosing the right form of public transportation is the cost. Most travel by public transit to save money or because they can't afford or don't see the need for a car. I have prepared the small table below to give you an idea of the services available and their cost.
| | | | | |
| --- | --- | --- | --- | --- |
| | One-Time Round Trip | Unlimited Week | 10 Ride Pass | Unlimited Month |
| MCTS | $2.25 | $17.50 | $17.50 | $64.00 |
| Ferry | $181.00 | — | — | — |
| Amtrak Hiawatha (to Chicago) | $25.00 | — | — | — |
| Streetcar- The Hop | $0.00 | $0.00 | $0.00 | $0.00 |
Cost of Different Public Transportation Services in Milwaukee, WI
What Locals Say
While locals enjoy all the forms of public transportation available to them, they do agree that although reliable, the bus and streetcar services are often late. Not to mention that nobody wants to wait for them out in the cold during a chilly Wisconsin winter. Many people opt to travel by bike so they can move while in the cold instead of waiting in it. Concerning the topic, one Milwaukee resident said,
 "I don't own a car, and don't really feel the need for one. Milwaukee is extremely bike friendly with a lot of trails and bike lanes, but you really want to make sure you are winter-ready if you plan to bike. The buses have bike racks, so it's very easy to bus/bike if you are going longer distances. I tend to just bike though, as the bus system here is notoriously never on time."

– Milwaukee Resident
Another stated,
"There really is a very bike-friendly culture here,… everything you need (groceries, pharmacy, etc) will be within biking distance because that's generally the way it is here. Heck, I bike to the bars when I go out!"

– Milwaukee Resident
Others, however, prefer to take the bus as a way to stay out of the cold and even add a bit more productive time to their day.
"… the bus takes longer than driving, but I find that bus time is more productive because I can read and do things on my phone. I'm personally willing to trade the longer trip time in exchange for more productive time with less hassle, including not driving in winter conditions or during congested times, not worrying about parking, etc."

– Citizen of Milwaukee
In addition to what was said about not having to worry about finding parking, you also won't have the cost of paying for a spot. The bus pass is cheaper than paying for a monthly parking pass not to mention other car-related expenses such as gas, insurance, and maintenance, so you will save money by taking the bus. A fan of the bus system in Milwaukee stated,
"The bus system in MKE (downtown Milwaukee) is stellar. You just have to live in areas that are set up for it; just like any other place in the world. The GPS is accurate and just live in a transportation corridor of where you need to go to."

– Milwaukee Public Transit User
Accessibility
Along with programs like the Hop streetcar and Bublr's bike share program, the city does other things to make sure that public transportation services are available to all. The Amtrak train as well as all Milwaukee city buses are wheelchair accessible.
Related Topics:
If you like the article above, here are some other similar articles you should check out!
13 Best Family Neighborhoods in Milwaukee, Wisconsin

Is Milwaukee a Liberal City?

9 Famous Celebrities Who Live in Madison, Wisconsin