While traveling it can be difficult to know how to get around. Do you have to bring your car along with you everywhere, will you have to find parking, how will you navigate a new city? These are all questions that can sink your trip before it even starts so what should you know about public transportation, specifically in Memphis?
There are two main forms of public transportation in Memphis, the bus lines and the trolleys. The buses running throughout the city of Memphis provided more options, but also more difficulty in navigation. The trolleys only provide service downtown but are a straightforward way to travel.
Now that we know that there are options to use public transportation in Memphis what else do we need to know? Here are some tips and tricks that I found that will help you use Memphis's services most effectively.
Trolley
When traveling to a city that you are not familiar with the first thing you will want to look for is an easy way around the city. Public transportation can be difficult to find your way around at the best of times, and when you are in a new place it can feel overwhelming to figure out how to get around. Where does the transportation stop, what is the schedule, what do these names and numbers mean; there are dozens of questions that you could be asking yourself. Instead of dealing with that hassle you should try and find a form of public transportation that is easy to understand, and will take you to the places that you need to go.
In Memphis, this easy way to get around has to be the city's trolley system. Memphis has had a trolley system for several decades now, centered in the downtown area of Memphis. There are a total of three different trolley routes serving the city. By using these trolleys residents and tourists alike will be able to explore the downtown neighborhoods within Memphis with ease.
Each of the trolleys runs every day of the week and stops regularly along its routes. Something to keep in mind is these should be mainly used for daytime travel. Two of the lines, the Riverfront Line and the Madison Line, both close at 6 pm each day of the week. The Main Street line will run later into the night during weekdays, but you will be restricted to stops along the main street of Memphis. If you are planning on traveling around the city later in the evening, you may want to find an alternative means of travel.
Each of the trolleys charges $1 for a one-way ticket. If you are planning on making multiple rides in one day you should look into the daily passes. By paying $2 instead of $1 you will be able to ride the trolleys an unlimited number of times that day. The best way to get a trolley ticket is when boarding the trolley itself. Make sure that you have exact change with you when you plan on buying a ticket. Below I've included some specific details about each trolley line.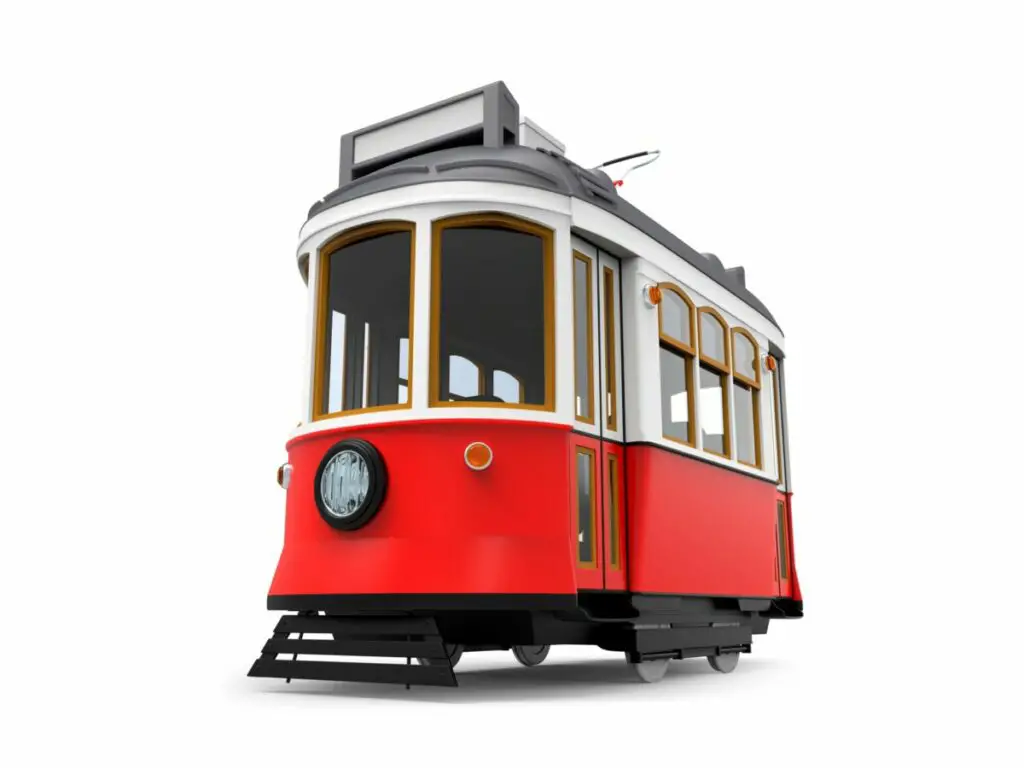 Main Street Trolley
The Main Street Trolley is just what it sounds like, a trolley running down the main street in Memphis. The trolley runs from the north end of downtown at the William Hudson Transit Center, down through the heart of the city, and ending at the Central Station just south of the Historic Art District. Important landmarks along this trolley include the Blues Hall of Fame, the National Civil Rights Museum, One Commerce Square, Memphis City Hall, and Brinkley Plaza.
This is also the longest-running trolley of the three. During weekdays trolleys start running before 7 in the morning and stay open until midnight. Hours are shortened to an 8:00 am start time on Saturdays and a 10 am – 6:00 pm schedule on Sundays according to MemphisTravel. Trolleys will arrive at each stop every 12 minutes during their time of operation. If you are looking to explore the heart of Memphis check out the Main Street Trolley.
Riverfront Trolley
If you are looking for more of a scenic trip or a chance to get off your feet for a bit you may what to look into the Riverfront Trolley. Instead of exploring the city, this trolley allows you to get more of a view of the beauty of nature. The trolley runs along the Mississippi river giving you views over the river and into the neighboring states as well as several parks within the city limit.
By riding the Riverfront Trolley you get the chance to experience the western edge of Memphis. The trolley commences at the north end of downtown before weaving down along the river. Once you reach the south end of Tom Lee Park the trolley loops and takes you back along a similar route to the Main Street Trolley from earlier. The trolley always begins and ends at the Bass Pro Pyramid, a favorite tourist spot to explore while waiting for your trolley.
You should keep in mind that the Riverfront Trolley will have more of a wait time than the Main Street Trolley will, with trolleys coming by around every 40 minutes or so. It also has more reduced hours, operating Monday to Saturday from 10:20 am to 6 pm. It does not operate on Sundays. If you are planning on being out and about later in the evening you may want to look for an alternative means of transportation. Otherwise, this trolley is an excellent way to get around Memphis.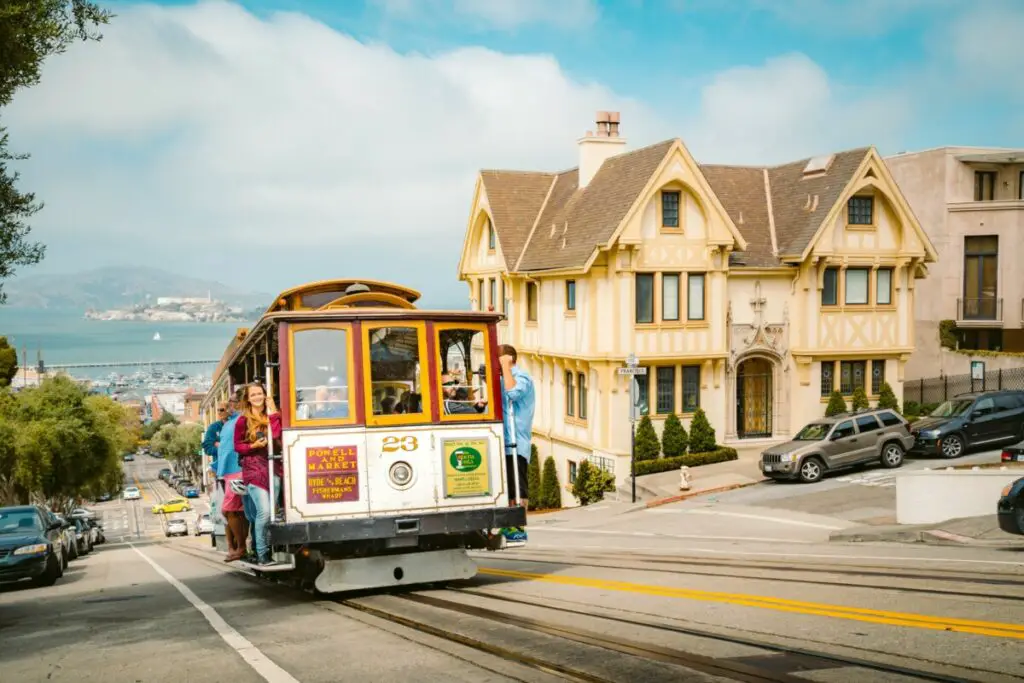 Madison Trolley
The Madison Line Trolley is the final of the three Memphis Trolleys. Unlike the other two trolleys which run North to South, this trolley goes from East to West. This allows it to cover areas that would not be explored by the other two trolleys.
The trolley runs along Madison Avenue which is right in the center of Downtown. At its western end, it wraps around court square with connections with the Main Street and Riverfront Lines. As it heads east it runs through the medical district before stopping at the Madison Ride Lot. One of the main attractions along this route is the Memphis Sun Studio one of the most popular tourist attractions in Memphis.
Unfortunately, the Madison trolley also has restricted hours when compared to the Main Steet Trolley. During weekdays it runs from 6:45 am to 6 pm with the hours being restricted further on Saturday to only be 8:15 am to 6 pm. It also does not operate on Sundays. A trolley will stop by each of the stops around every half hour or so. Here is a map that lays the routes of all three of the trolleys, as well as any notable landmarks along the route.
Buses
If you would like to explore more of Memphis beyond the downtown area you will need to find an alternative to the trolleys. While the trolleys are great, they are restricted to a relatively small area within the city. In order to get to other landmarks and locations, you'll need to take a bus. However, since Memphis is a relatively large city, there are also a lot of different buses to choose from. How do you know which of these buses to choose from?
It actually is simpler than you might think to figure out the Memphis bus system. The first thing that we need to determine is the cost of riding these buses. You can either pay $1 for a one-way ticket or buy an unlimited day pass for $3.50. Tickets can be bought while boarding a bus as long as you have the exact change. Most of the city buses will only run from sunrise to sunset, about 5 am to 7 pm so plan your trips accordingly.
You can use the MATA traveler, to determine which buses you will need to take. All you need to do is input your starting location and your destination and it will help you determine which bus, or buses, you will need to take in order to reach your destination in a timely manner. To help you figure this process out I've chosen a location you may want to travel to and inputted them below. Remember, the buses will most likely be different depending on where you want to travel.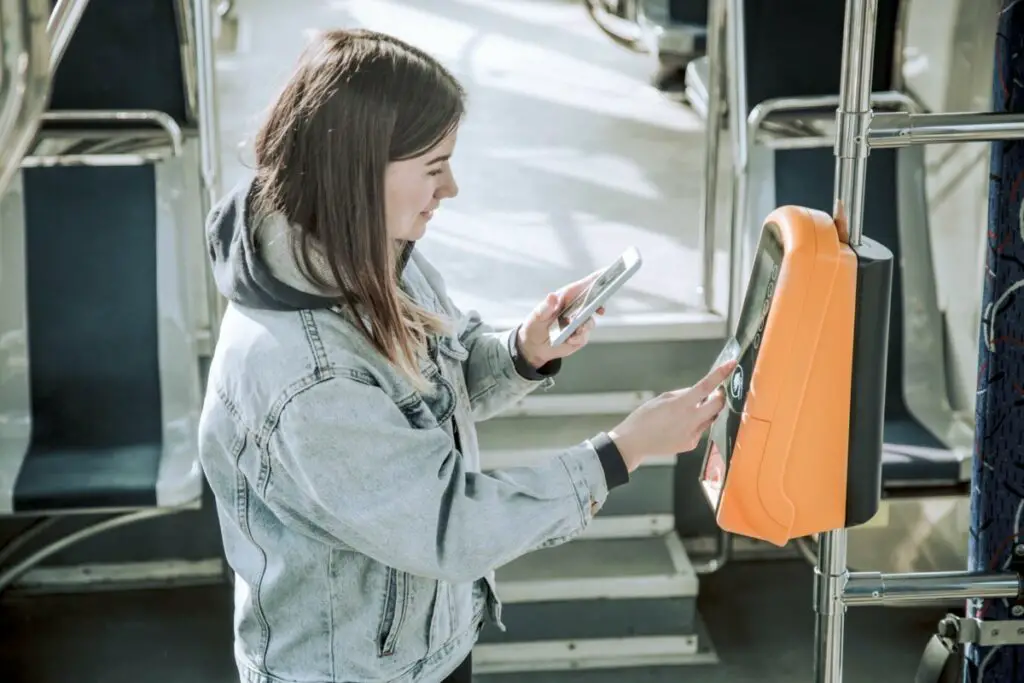 How To Get To The Airport
How do you take a bus from downtown to the Memphis Airport? What I did is I imputed the Sheraton Hotel as my starting point and the airport as the destination. Here is the result. Your best option is to walk to Main Street before boarding the number 12 bus. Once you have boarded the bus you will want to ride it until you reach the airport, around a 30-minute trip.
Remember buses won't run early in the morning or late at night so before sure you know your flight happens during the buses' hours if you plan on using it. By using this tool I was able to quickly determine which of the buses would get me to my destination in the most timely manner.
Related Topics:
If you like the article above, here are some other similar articles you should check out!
Is Memphis, Tennessee a Liberal City?

9 Famous Celebrities Who Live in Memphis, Tennessee

13 Best Family Neighborhoods in Knoxville, Tennessee