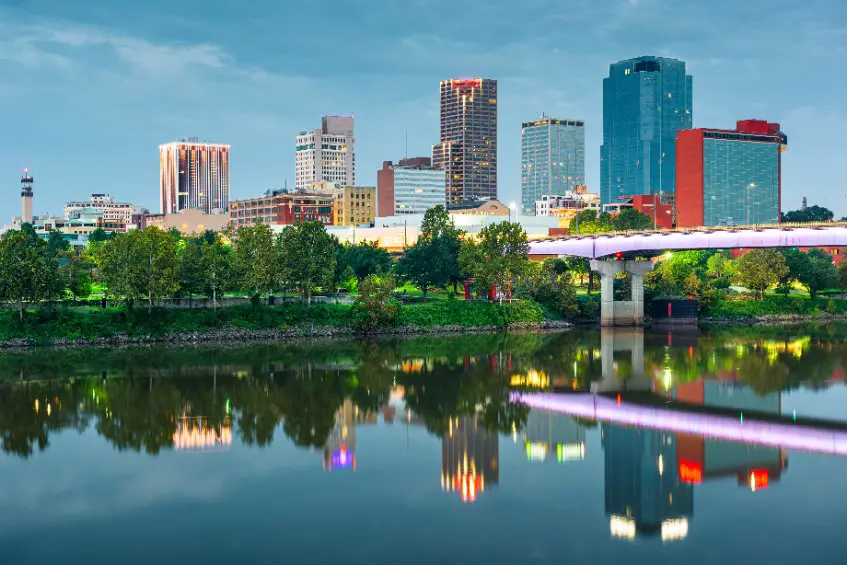 Little Rock, the growing capital of the state of Arkansas is known for its multitude of museums, parks, and other recreational activities. It has also been dubbed one of the best cities to live in within the United States as of July 2021! With gas prices continuing to go up, public transportation might be more heavily relied on.
Little Rock, Arkansas does have public transportation. Such options would include flying, Amtrack, streetcars, and a bus system, as well as a few other options such as local taxi services, and Lyft or Uber. These are the best and safest ways to get around Little Rock.
We've done all the research and have all the answers for you! The question then is, what are the specifics about the public transportation that's available in Little Rock, Arkansas? If you want to know all the answers, keep reading!
Flying Services
Little Rock, Arkansas is home to the 'Bill and Hillary Clinton National Airport

', otherwise known as the LIT Airport, and is Arkansas' largest commercial service airport. The airport serves millions of passengers and sends out over fifty flights a day to various destinations, nationwide and even worldwide.
Prices for tickets will depend on the airline, and the airlines associated with LIT are Allegiant Airlines, American Airlines, Delta Airlines, Southwest Airlines, United Airlines, and Frontier Airlines.
The airport also has some unique features, such as an art program dedicated to showcasing the beauty of nature in the surrounding area to give visitors to and through the airport as well as those returning a great welcome and first impression.
Many of the art within the airport can be viewed online through their website as well. The website also has a lot more information available for the various amenities and accommodations that the airport offers to flight passengers, such as lodging, other visitor information for the town or the airport, and a pet relief area.
Amtrak Services
The available Amtrak

in the area is known as Amtrak's Texas Eagle, which serves Little Rock, Chicago, St. Louis, Dallas/Fort Worth, and over 30 other cities across the country! This railroad service offers coach seats and private rooms, depending on how far away your destination is. That being said, there is only one stop located in Little Rock, Arkansas, with about five other stops in the entire state, one stop being shared with Texas.
So just like the airport, when it comes to getting to or leaving Little Rock, the Amtrak is the way to go for ground transit. For just traveling around the city though, check out some of the other available options for public transit available in Little Rock, below this section.
Local Streetcar Services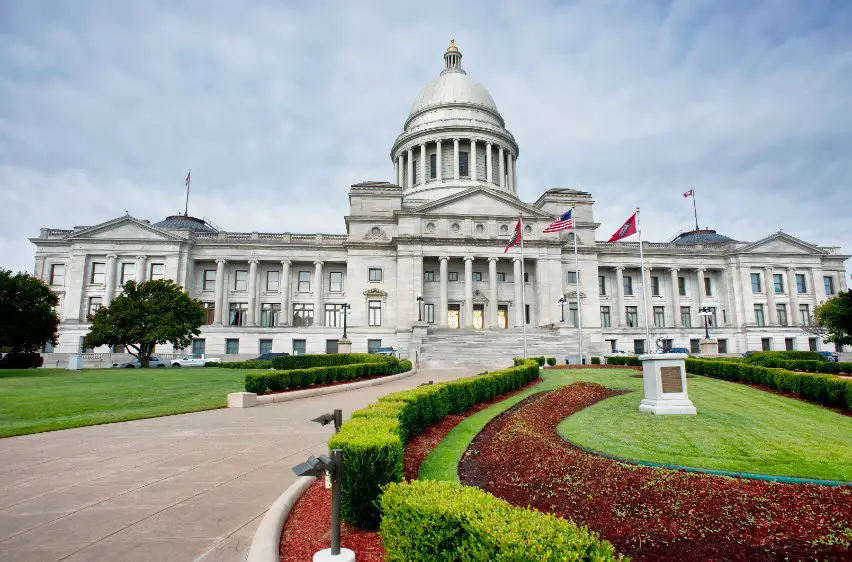 The METRO Streetcar

connects Little Rock and North Little Rock cities, otherwise known as 'the twin cities of Arkansas'. This unique transit is made up of three historic replica street cars that are managed by about ten various operators. The route takes you through some of the many downtown sights and historic districts available in both cities.
As well as spanning the Arkansas River, the route also can bring you to the various restaurants, pubs, shopping centers/markets, hotels, and other historical sights. The streetcar also has free Wi-Fi and there is no fare for any age passenger!
In short, the streetcar is a wonderful way to sightsee while still heading to specific destinations within the area. And if you are heading downtown in either city, there's a vast majority of options for things to do!
Local Bus Systems
Little Rock does have a bus system available for use by locals and visitors. Most of the bus routes center around the River Cities Travel Center located in Little Rock on Capital Avenue. At the center is where you can find bus maps and schedules, as well as buy available bus passes – most adult passes are good for at least ten bus rides.
Since the center is in the middle of the downtown area, that means it is within a few blocks of some major tourist attractions such as the River Market and Creative Corridor districts, restaurants, and shopping centers.
There are about sixteen hundred bus stops, with signs posted, and some stops even have a text messaging system so travelers can be aware of bus arrivals to their stop in real time! Certain bus stops also have shelters available with benches for seating as a passenger awaits the oncoming bus. Each bus within their fleet has two seats or seating areas that are wheelchair accessible. There should also be parking available for those who are driving to be able to ride the bus at specific spots in the city.
Local Car Rental Services
With the airport being in town, there is also the option for car rentals available to visitors to the Little Rock area. There are various Rental Car Companies such as Alamo, Avis, Budget, Dollar Thrifty, Enterprise, Hertz, and National Car Rentals all available either at the airport or in other surrounding areas.
This is great for visitors to Little Rock

who also might want to explore some other parts of the state outside of the city in the comfort of a more private form of transit. Or if anyone doesn't want to rely solely on bus routes and time schedules for other forms of offered or available transit, for example, this may be the choice for you.
Local Taxi Services
There are a couple of taxi services

available in the area as well, and many are in connection to the airport in Little Rock. One of the main ones is S&W Transportation and they also offer wheelchair vans by appointment only. Other local cab services within the Little Rock area are Ken's Cab, Black & White Cabs, Pulaski County Cabs, and cab services from surrounding areas such as the Sherwood Cab Company.
Little Rock

also has a yellow cab service that offers many amenities, such as wheelchair-accessible rides, and some establishments from the service also participate in a program called 'Safe Ride Home. Allowing people who are having a night on the town to have an alternative to driving home while under the influence or intoxicated in any way, and it is at no cost to those in need of the service!
This particular cab service, the yellow cab in the area, is open 24-hrs a day, every day. Which is very helpful to anyone needing a ride no matter the time of day.
Uber Services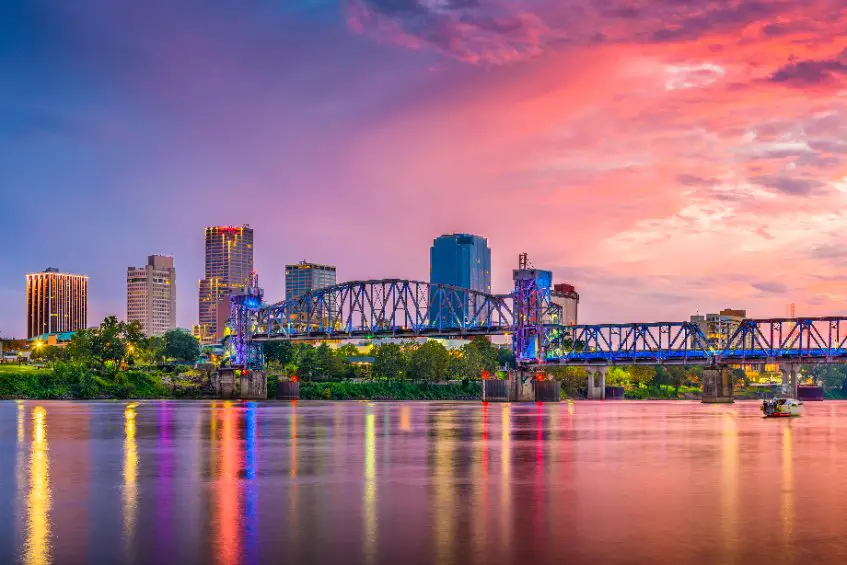 Uber

is a service located in many different areas across the country, and it covers a wide area surrounding Little Rock, Arkansas. Uber also allows for reservations to be made up to thirty days in advance, if you wish to schedule ahead of when you would need the ride.
The company also offers rides to and from the LIT airport, just as many other options of the surrounding public transportation can and do. Uber also has a variety of car types to choose from to best suit the needs of your trip and accommodate how many people will be riding.
Lyft Services
Very similar to Uber is Lyft

. This connects you to local drivers in the area who are also available to help you get to your necessary or preferred destination within the area. The main area that Lyft serves around Little Rock, Arkansas is mainly south of the city, which is located higher up within their marked area of service on their provided map on the website.
Whether you are headed into town, or just leaving it, Lyft is ready to serve you. However, it would be good to note that pricing will vary depending on the number of ride requests and the availability of drivers associated with the company at that time and in your specific area, and the size of the car needed to accommodate whoever is riding.
Bike Rentals
If you wish to have a more active way to travel and sightsee around Little Rock, look no further! There is a bike rental

available that also offers tours to anyone who wants one. Rock Town River Outfitters in Little Rock offers a variety of bikes to rent, including kids' bikes. Or if you'd prefer having a bike attachment for your child, like a trailer or tag along, that's also an available option.
No matter whether you are visiting Little Rock, Arkansas, or plan on moving into the area, Little Rock has a wide variety of available transportation for the public should the need arise! Quite a few options may be familiar to you, especially if you've used them before in other travels or in your hometown, and there are also quite a few that are specific and unique to Little Rock.
But all of which are available are wonderful options to solve any travel needs that you may have. Depending on the route you plan to take around the city, some options may seem more interesting and accessible than others. So choose your preference and enjoy your time in the area of Little Rock and surrounding cities!