So you have planned a trip to Las Vegas and maybe you plan to spend the day in a casino or explore everything downtown Las Vegas has to offer. While it is a lot of fun to plan a trip, it isn't fun to find places to park or where you can drive to. Instead here is some information about public transportation in Las Vegas.
Las Vegas has a variety of forms of public transportation with most of it centered around the Strip. The monorail train is the backbone of the system running from each end of the Strip. Small trams connect some hotels. Buses and shuttles allow for exploration of areas not found on the Strip itself.
While there are a variety of different things to keep in mind while on a trip, your transportation shouldn't be one that overwhelms you. Here are some tips and guidelines for public transportation while in Las Vegas.
What Areas Can You Explore
Whether this is going to be your first time in Las Vegas, or you have some experience in the city it is good to know what areas that you can explore. With so many different things to see and with many places seeking your attention it can be difficult to know where to go. With all of these different attractions your head may be swimming with names and acronyms that you don't quite understand. To help with that here are some of the main areas that you may be interested in while traveling to Las Vegas.
The first thing that you might be hearing is you need to visit The Strip. The Strip or the Las Vegas Strip is a term that refers to a section of the city of Las Vegas. On one of the main roads running through the city, Las Vegas Boulevard, there is a specific section. In this section many of the hotels and attractions of Las Vegas are concentrated. This is the area that is often displayed when Las Vegas is portrayed in movies. While definitions vary on where the Strip begins and ends, it is generally considered to be an around 4 mile section between the SAHARA hotel, and MGM Grand Station.
The other area that may be of interest to you is the Freemont Street Experience. This is an area in the downtown part of Las Vegas. Since it is downtown it is several miles away to the north of the Strip. This is a tourist area geared to those without vehicles. The area can be explored on foot, and hosts events each night to draw people downtown. While there are certainly other areas that are worth your time, between these two areas you can get most of the Las Vegas experience. Many attractions are concentrated in these areas making them easy to explore by foot or with some small assistance from public transportation.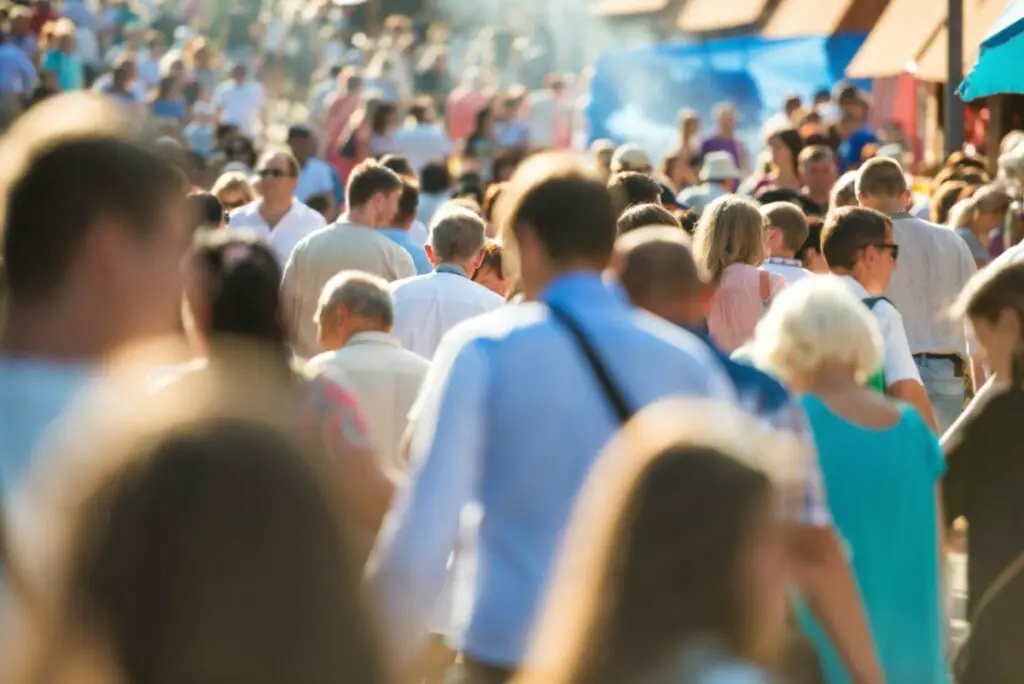 The Monorail
When looking for public transportation can sometimes be a bit of a nightmare. Where do they start and end, where will they stop, how much will it cost, will I have to have correct change, all of these are questions that you might have had to deal with at some point. Yes, public transportation is useful and can help you to explore an area quickly especially if you are a visitor to an area, but it can also be a bit of a hassle. To help with this here are some things to help you figure out public transportation in Las Vegas. I'll try and keep this simple and give you the details so you can determine if this will be the best option for you. We will start with the Las Vegas Monorail.
The monorail in Las Vegas runs right through the Las Vegas Strip. Over the years the monorail has become the backbone of the area with stops at several places along the Strip and stretching from the SAHARA hotel all the way up to the MGM Grand Station. If you are planning on spending time on the Strip you need to consider the monorail. If you are planning on driving on the Strip you will need to be prepared for traffic. The road will be filled with cars and people at any time of day meaning it could take a long time to even get from one portion of the area to another. Once you do arrive at your destination typically there is little to no parking, with much of the land taken up by hotels and attractions.
To avoid being trapped in your car for hours at a time, cutting into your trip time you have to enjoy yourself, you will want to ditch your car. What are your options then? You could try to walk to different places along the Strip. While this would the simplest choice I wouldn't recommend it. While the Strip may seem short it could take you over an hour just to walk from end to end. You also have to consider that during the day the temperature on the sidewalk is going to reach well over 100 degrees Fahrenheit.
Another option is to use the monorail. Set up to make exploration of the Strip easy, they have attempted to remove many of the pitfalls of unfamiliar public transportation. First is the simplicity of the route. The monorail runs directly down the Strip from end to end, in one straight line. Along the way, it stops at major destinations including, MGM Grand, Paris Las Vegas, Caesars Palace, The LINQ, the Las Vegas Convention Center, Westgate Las Vegas, and SAHARA Las Vegas for a total of 7 stops. Trains come by every 4-8 minutes so you don't have to keep track of a schedule.
While waiting for a train you can use one of the covered stations to wait. Many of the stations are attached to shops or restaurants as well. Don't carry change? You can buy a ticket for the monorail online. Don't want to buy a ticket each time? You can buy a single, or multi-day unlimited pass for a discount and ride all you want. Don't want to keep track of your ticket? Load your ticket onto your phone, and just use your phone as the ticket each time you ride (if you lose your phone, well you'll have bigger issues to worry about). Children under 5 can ride for free, and they offer discounts for groups buying tickets together.
Trams
If you are looking for something a little smaller you may want to take a look at the trams in Las Vegas. Similar to the monorail from earlier, these are trains set up to help you move quickly throughout the strip. Unlike the monorail, these trams do not run the entire length of the strip. Instead, they connect small portions of the strip together. One potential downside to these trams is that they do not offer the flexibility that the other options of public transportation do in Vegas. On the other hand, they are free, so that is always a good thing.
These trams are intended to connect various hotels but can be used to save yourself the trouble of walking between attractions as well. There are three main trams in this area. The first is the Mirage – Treasure Island Tram connecting these two hotels. The second is the Bellagio – Citycenter – Park MGM Tram that runs every 15 minutes. The final tram is the Mandalay Bay Excalibur Tram. Between all of these trains, you have a variety of ways to get around the Strip.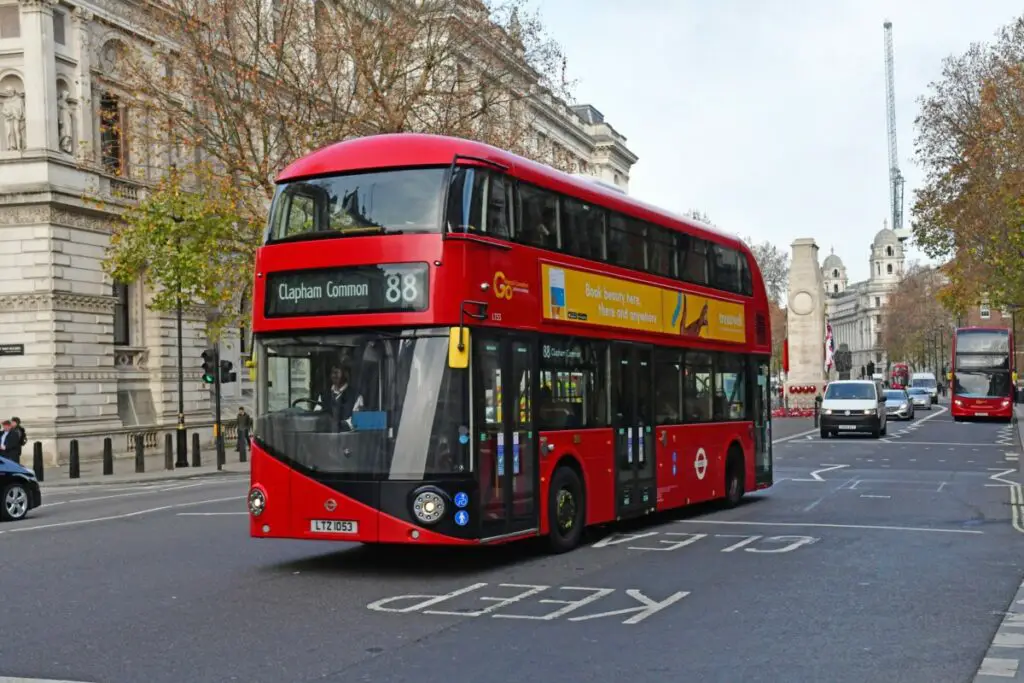 Buses and Shuttles
If you want to explore more of the city besides the Las Vegas Strip you may want to check out the city buses. There are two main types of buses that you may consider while traveling in Las Vegas. While these buses do offer access to parts of the Strip, they are mainly used to explore areas outside of the Strip.
The first type of bus is the Duece. These are double-decker buses that connect the Strip to the downtown area of Las Vegas, as well as to the Freemont Street Area. These buses make stops in front of most hotels along the Strip before heading north into the heart of the city. Like the monorail, you are able to purchase unlimited day passes for the Duece, which can also be used on any other bus in the city. Keep in mind you will need to have exact changes while buying tickets at the kiosk. The other type of bus is the DVX which runs mostly in the downtown area.
While downtown or on Freemont street, you may be wondering what other options you have. Luckily for you, recently the city has started a free shuttle service downtown. Called the Downtown Loop this offers a shuttle service around the Downtown and Freemont Street area. This loop helps you explore some of the attractions and museums in this area of Las Vegas. Check the city website for more details since the times of operation and the stops are subject to change.
Related Topics:
If you like the article above, here are some other similar articles you should check out!
Is Las Vegas, Nevada a Liberal City?

13 Best Family Neighborhoods in Las Vegas

17 Reasons Not to Move to Las Vegas