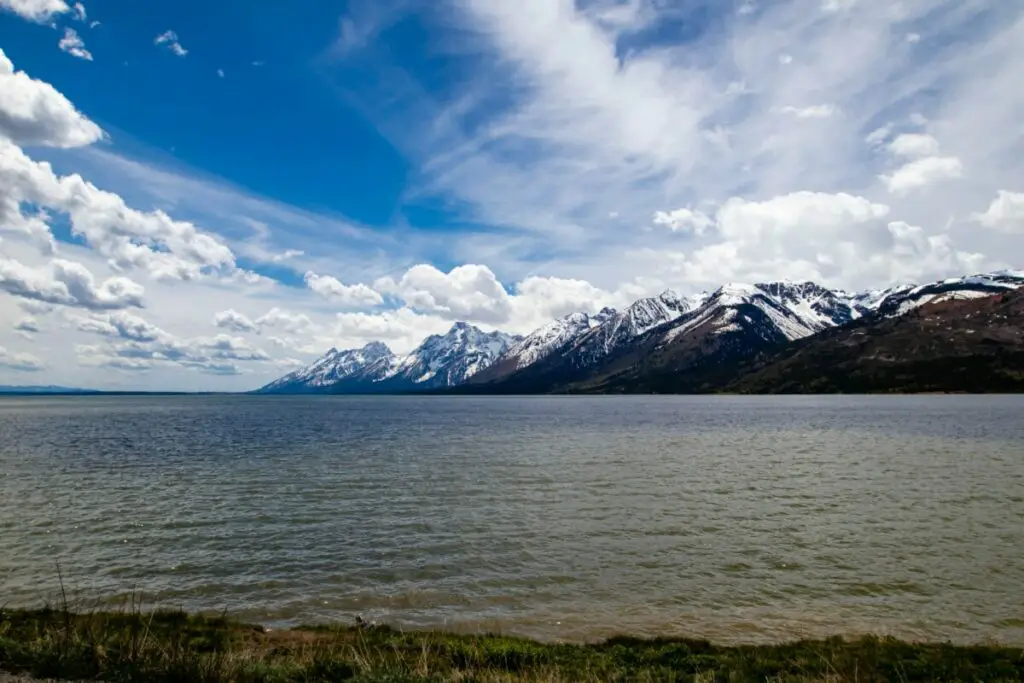 Jackson, Wyoming is very well known for its beautiful landscapes and historical landmarks. Jackson, Wyoming is a beloved tourist area that many travel to multiple times a year. With this being said, the growth has made Jackson quite busy and has produced lots of traffic, so this begs the question, is there a public transportation system in Jackson?
To reduce traffic, Jackson, Wyoming has a very good public transportation system that can be used both by tourists and locals. Jackson, Wyoming has multiple forms of transportation that include the Southern Teton Rapid Area Transit, On-demand service, rental cars, and even a horse and buggy.
Before you begin your travels or make a move to Jackson, Wyoming, you'll want to consider how you can get to and from certain places and what will be best for you. The following has some information about the local public transportation and how it may help you.
Jackson, Wyoming Public Transportation
Jackson, Wyoming is known as a major tourist town that sees around 2.5 million visitors every single year. Due to the rising population and amount of tourism, Jackson has been in high demand when it comes to public transportation for both tourists and locals. Jackson, Wyoming actually spreads over a fair amount of land, including Jackson Hole, so public transportation can be very useful to individuals who need to travel over long distances.
Jackson has a very efficient public transportation system that helps both locals and tourists. Before going on Jackson's public transportation system, make sure you do your research on which type of public transportation may be best for you.
Southern Teton Area Rapid Transit
Jackson's public bus system is called the Southern Teton Area Rapid Transit (START

), which is kind of a mouth full, so the abbreviation comes in handy. This is a very reliable source of public transportation for many in the area. This public bus system really makes a difference in how people travel around Jackson and experience its beauty.
The START bus is the only major bus system in Jackson, making it extremely popular. This bus system is so popular because it not only provides transportation to those in need, but it travels to and from locations that people couldn't otherwise get to without a vehicle. On their website, it states that they travel all around Jackson, including Jackson Hole and Teton County.
One of my favorite things that this public bus system is that it provides commuter services during the week to help people get to and from work. This commuter service goes to and from Star Valley, Wyoming, to and from Teton Valley, as well as to and from Idaho. This commuter service is very affordable and something that many workers rely on. I think this is such a special service because it really helps save on gas and makes the roads less busy.
The START bus runs from 6 am to midnight every day all year long. You can request rides on demand by downloading the START bus app and requesting a ride immediately. This on-demand service will be a smaller vehicle that will go outside of the normal bus route to pick you up.
I will say, trying to find the schedules on the START website was a little confusing. So, to help you out, I am going to list the exact links you'll want to go to for each START bus schedule. Click one of the following for the schedule you are looking for:
These are the updated links for the 2022 schedule, but this is subject to change, so make sure you check it regularly, especially during the holiday season.
The START Shuttle

is the only service that is free to everyone. All other public transportation services do have to be paid for, but they are very reasonably priced.
| | |
| --- | --- |
| Route | Cost |
| Jackson town limits | Free |
| Village Road Transit Center (Stilson) – Teton Village | Free |
| Jackson – Teton Village, Village Rd Transit Center (Stilson), Village Rd Stops, Wilson, or Hoback: 1 ride (one way) | $3 |
| Jackson – Teton Village: 1 ride (one way) – on Teton Village Road Only | $1 |
| Jackson – Teton Village or Hoback: Season Pass | $125 |
| Jackson – Teton Village, Wilson, or Hoback: 10 Ride Discount Book | $24 |
| Jackson – Star Valley: 1 ride (one way) | $8 |
| Jackson – Star Valley: 10 rides | $42 |
| Jackson – Star Valley Monthly Pass | $105 |
| Jackson – Teton Valley: 1 ride (one way) | $8 |
| Jackson – Teton Valley: 10 rides | $42 |
| Jackson – Teton Valley: Monthly Pass | $105 |
Jackson START Bus Fare
These prices do have a few exceptions to them. If you have a child that is 8 years of age or younger, they can ride free with an adult. If your child is age 12 and under, they can ride for half price. If you are 60 years old or older, you can also ride half price. All services are free for students of Teton County with eligible student IDs.
If you are wanting to use the on-demand SMART bus, you'll just pay directly in the app with a credit card, debit card, or mobile payment option.
If you have any questions regarding a purchase of a pass, you can contact (307) 733-4521 for more information.
Paratransit (ADA Bus)
Jackson does meet all requirements to have a paratransit public transportation bus that is also run through START. This bus allows those who have disabilities to be able to travel on public transit with assistance. This bus is wheelchair accessible and can provide services to help you board the bus. This bus does not have a fixed transportation route, so make sure you are following this exact bus schedule.
The following are the hours the paratransit bus runs:
December, January, February, March, June, July, August, and September: 5:15 am to 11:30 pm
April, May, October, and November: 5:45 am to 8:30 pm
In the town of Jackson, the paratransit bus is completely free, but all other services are $3 a person each time you ride. If you ride the paratransit bus often, you can buy a season pass for $125 per person per season.
Car Rental
Car rentals are actually very common in Jackson because of their ski season. Many people own vacation homes in Jackson or simply visit during the winter season so they can ski and do winter sports. This makes car rentals very common in Jackson.
While this isn't really isn't a type of public transportation, it is something that you can get really easily and can make your stay in Jackson that much better. The car rentals in Jackson are very reasonably priced and easy to get. What I like about doing a car rental is it allows me the freedom to go into Yellowstone park and so much more when I stay in Jackson, and it means I don't have to follow a bus schedule.
Horse and Buggy
This one is so fun and is something that is quite unique to Jackson. The horse and buggy are seasonal but are often in Jackson during the busy seasons to give guests a ride around the beautiful area. This horse and buggy do stay within Jackson Hole specifically and will show you all the beautiful things Jackson Hole has to offer.
While this isn't exactly "public transportation" it is something that is open to the public and is a fun way to get around town if you need to go from one end of town to the other end.
Why Use Public Transportation?
There are so many reasons to use public transportation. Not only is public transportation convenient for those who are not able to transport themselves, but it also saves on money, gas, and emissions that are being put into the environment. For some, public transportation may not be their thing, but for others, this is the only way they are able to get to and from the grocery store. Public transportation is so important because it helps so many people in so many different ways.
Jackson, Wyoming's public transportation system is so useful to those who work in the city and outside of the city, to locals who need to get to a grocery store or a restaurant, and to tourists who may not otherwise have a vehicle. The multiple different kinds of public transportation in Jackson, Wyoming are what truly help those who love living in the area and visiting the area. It's just another service that allows everyone to feel more included and appreciated.
Here are a few reasons to use public transportation, even if you have a car:
Saves money and gas
Saves mileage on vehicles
Reduces traffic
Protects the environment from extra emissions
Accessible for those with disabilities
Travels to almost every area you may need to go
Useful in times when your car may be in the shop
Great for tourists and visitors who do not have transportation
In the end, public transportation is such a helpful and great thing to so many people. Consider using public transportation when going out to help save yourself some cash and make the environment a better place.