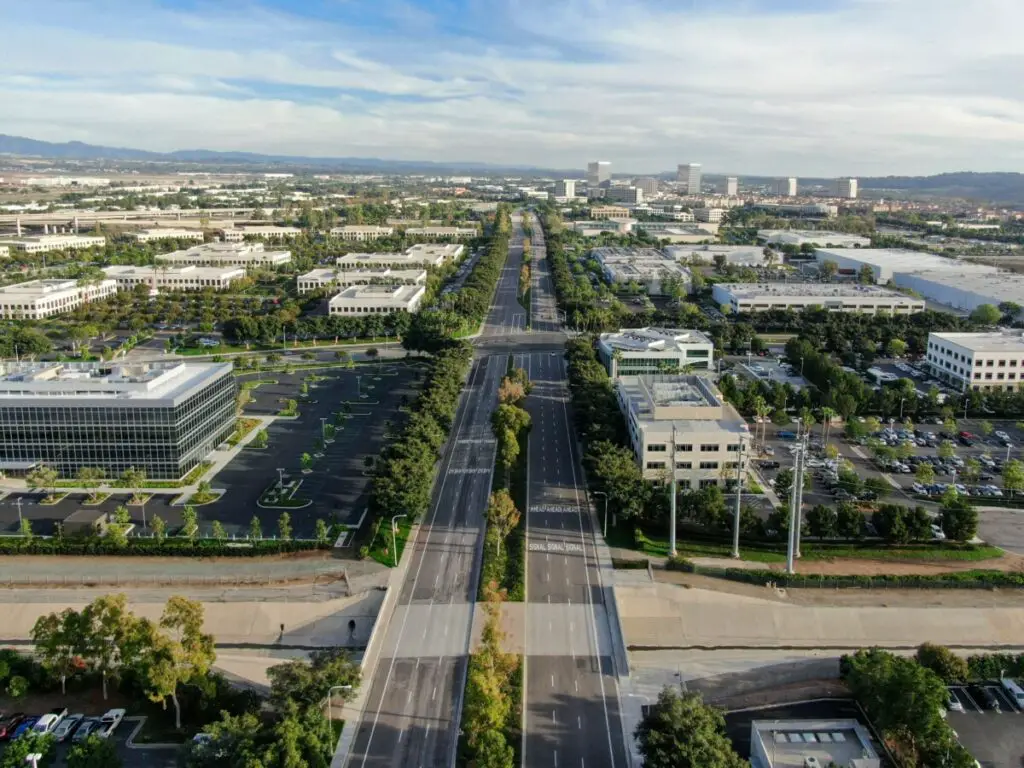 Irvine, California is a city south of Anaheim at the edge of Orange County. The city is mostly considered a suburb of neighboring cities but does have some attractions of its own. Visitors to Irvine may be wondering how they can get around the city without renting a car, so is there a public transportation system in Irvine?
Irvine, California has a weak public transportation system. The city is designed to be traveled via cars and doesn't have many other transit options in place. The bus is the best option for getting around the city. There are buses and rail lines that connect to other cities.
With such a scattered system in place, you may be wondering how you are going to get around the city during your next trip. To help with this concern, here are some tips about each type of public transportation and how to get the most out of each of them in Irvine.
How to Ride the Bus
Buses are the best options for getting around Irvine. However, the big issue is that there aren't many buses that are in Irvine, and those that are in this city mostly run into other neighboring cities. Here are some buses that you should keep your eye out for.
Line 59 runs through the western portion of Irvine
Lines 178 and 167 both connect to the university campus but run quickly outside the city limits
Line 473 connects western Irvine to the rail station, but only on weekdays
Here is a map

listing all of the bus lines near Irvine. Part of the reason that the public transportation system is so weak in Irvine is that the city does not have its own dedicated bus system. Instead, it shares a bus system with the surrounding cities.
How to Ride the I-Shuttle
The I-Shuttle is a system that has been put in place in order to help travelers make the final stretches of their trips with ease. Each of these shuttles is connected to rail stations that sit within Irvine's boundaries. These shuttles pick up riders and help them travel from the station a short distance into the surrounding neighborhoods.
There are a total of four different I-Shuttles

operating at this current time, each with a slightly different route. Two of these shuttles are found at the Tustin rail station, and the other two are found at the Irvine station. It is free to ride these shuttles if you have a ticket from your ride on the Metrolink or Amtrak.
If you don't have either of these tickets, you can buy a shuttle ticket for $1. Tickets can be bought while boarding and you need to have exact change with you at the time of purchase. To ride, make sure to be at the station 10 minutes before the shuttle is set to depart.
While this service can be helpful, it is intended to be used in conjunction with the rail lines, not for getting around Irvine.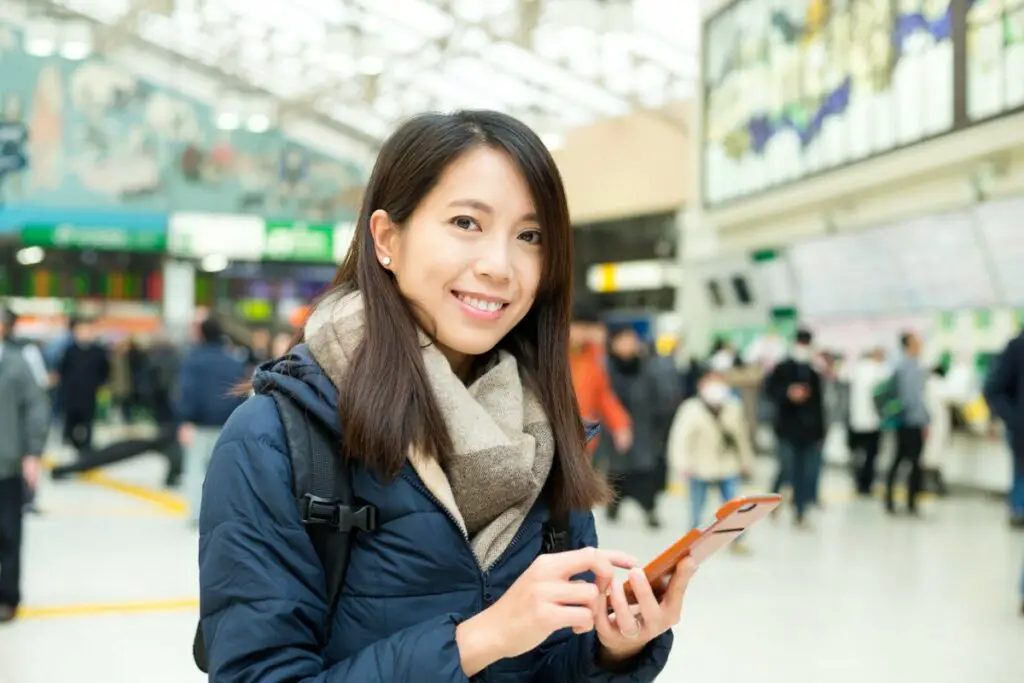 How to Ride the Metrolink
If you want to get between the cities quickly then you need to check out the Metrolink system. This is a rail system put together as a partnership between several different California counties. The Metrolink allows you to ride to many of the cities around the area.
In total there are two different Metrolink lines that run through Irvine, California. One of these lines runs north and the other runs east. To ride the Metrolink, you will need to purchase a ticket. You can purchase a one-way ticket or a day pass and ride as much as you need. The price of the ticket will depend on how far you are traveling. You can use this calculator

to determine how much your ticket will cost. Keep an eye out for any discounts like a holiday or summer pass if you plan on riding the Metrolink regularly.
North Line
The north line runs out of Irvine into Orange County. The train passes Anaheim and Commerce, California before arriving in Los Angeles. A one-way ticket to Anaheim is $6.25 and a day pass costs $15. It is a little more expensive to ride to Los Angeles with a ticket costing you $10.75, but a day pass still costs $15. From Los Angeles, you can transfer to one of the other rail lines that extend further north or fan out around Los Angeles.
East Line
If you ride the east line, you will first go north into Anaheim. From there, you will turn east and ride through Riverside before arriving in San Bernadino. This is a great choice if you are looking to get out of the valley and into central California.
A ticket to Anaheim costs $6.75 for a one-way ticket, so if you are only traveling this far, you will want to use the previous line. Getting to downtown Riverside will cost you $10.50. If you want to ride all the way out to San Bernadino, this will be the most expensive out of these stops. A single ticket will cost you $12.25. The day passes for any of these locations cost $15.
How to Ride Amtrak in Irvine
Irvine is a relatively large city but it does tend to be overshadowed by larger California cities to the north. Part of the reason that Irvine might not be the first city in this metro to come to mind is that a good chunk of the city is made up of residents who commute to work in other cities every day. Due to this, Irvine has set up ways to get from Irvine to these cities. If you want to avoid the notorious California traffic snarling the highway, you should try out the Amtrak train lines.
If you plan on riding Amtrak from Irvine you can go in one of two directions. You can go deeper into Orange County to the north or head south along the California coast. Each of these routes will take you to different locations. I will talk about each of these routes briefly below. While riding Amtrak, make sure to show up at the station at least 10 minutes before your departure time, and always keep an eye on your belongings.
North Line
Riding the north line of Amtrak out of Irvine will take you into Orange and Los Angeles counties. If you want to go to Anaheim, you can catch a quick train there. The ride will take around 10 minutes and will only cost $4.50 for a one-way ticket. If you would like to go further north to Los Angeles, you can do that as well. A rail ride to Los Angeles will take just over 1 hour and cost you $19.
South Line
You may also want to ride from Irvine down south along the coast. By riding this line, you can reach many of the smaller beach towns along the coast. Ultimately, this line will take you to San Deigo. If you want to go down to San Deigo, maybe for a weekend trip, here is what that would take. The trip will take just under 2 hours (1 hour and 52 minutes) and cost $27. If you want to get out of Irvine for a couple of days, this is a great way to do so.
How to Use the Bike Share System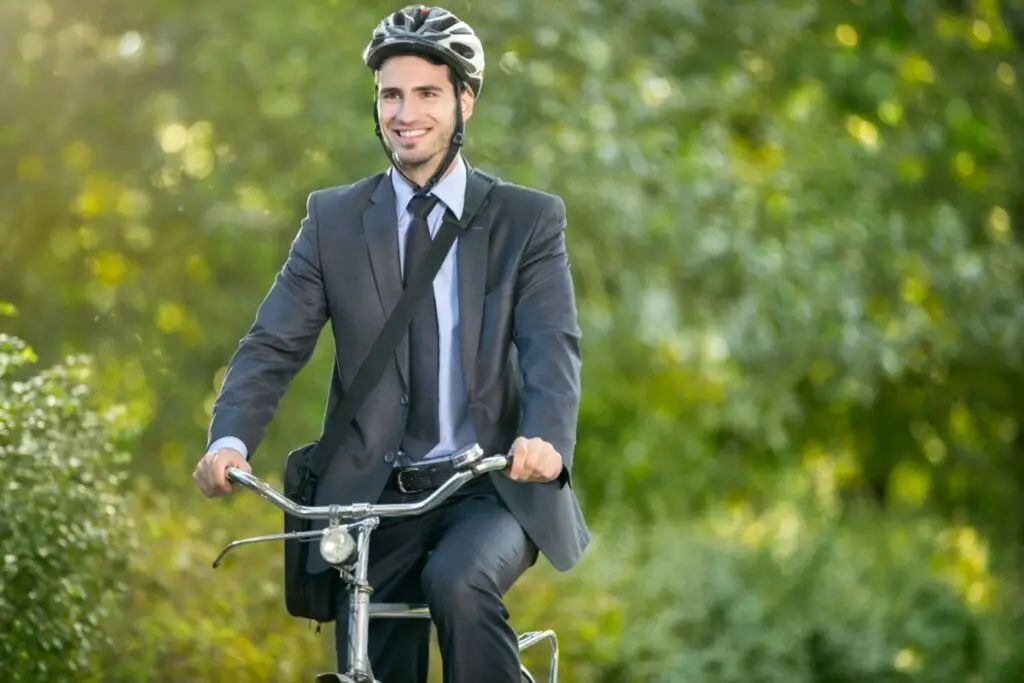 If you want to be closer to the city while you travel, you can always try and ride a bike instead of taking a bus or squeezing into a train car. Riding a bike helps to reduce vehicle emissions from being pumped into the air and helps you keep your body in shape. While riding a bike is good, it can be difficult to store and maintain a bicycle, especially if you don't plan on using it every day.
To help address this issue, it has become popular in cities around the country to establish a city-wide bike share program. Under these programs, the city will purchase a contract with a group, generally a private company, for them to provide a collection of bikes to the city. These bikes can then be rented by residents and visitors to make quick trips around the city.
The interesting thing about Irvine is that they do not currently have a one-bike share company that provides service to the entire city. Instead, they have several different bike services that all have a small imprint in the city. Some of these companies include Zagstar and Groove E-Bikes.
Each of these companies has its own policies, but generally, you will need to download the company's app before riding. By using the app you can unlock the bike and ride it as long as you need. Typical charges are a fee to unlock the bike as well as a per-minute charge while riding it. Since there are a variety of services a bike rental should probably be saved for a special occasion. The system is not reliable enough yet to rely upon for consistent personal transportation needs.