Houston, Texas is a big city and getting bigger. So, how can you get around the city without a car?
Public transportation in Houston, Texas consists of the METRO, which is a bus that runs all around Houston. The METRO offers free rides to young children, senior citizens, and jurors. All other passengers can purchase a MetroCard to ride the bus anywhere they would like.
Houston's METRO system offers a way to navigate the dense and crowded metropolis without a car should you be visiting or just in between rides. Learn more about this public bus system below so you can better make your way through Houston!
What is the METRO?
The METRO is Houston's public transportation system. It consists of buses that run through the city from 8 am to 5 pm

on weekdays. You can use the METRO Trip Planner or app to plan your trip. If you have any questions about METRO, you can also contact the customer service number that is listed on their website.
Once you've picked out a trip, you'll need to pay your fare. You can do this with a reloadable card offered by METRO, which functions like a debit card. You load with a minimum of $5 at a grocery store or gas station around town and can use it whenever you ride. Rides on the METRO cost $1.25 per person per ride.
If you don't have a chance to get a METRO card, or only want to ride once or twice and not spend the minimum $5, there are other ways to pay your fare! You can pay using your smartphone with the mobile ticketing app, or pay your fare in cash if you have the exact amount. The METRO does not offer change.
Once you've got your ticket, board the bus at whatever station is closest to you! You can park your car at a Park and Ride station near the bus, or just hop on board. Fare inspectors are recognizable by their yellow vests and will check that you have a ticket and paid your fare, so hold onto your ticket even after you board!
If you aren't traveling empty-handed, don't worry! The METRO offers bike racks and wheelchair access for passengers traveling with a ride. The METRO also offers different services and types of transportation, so check out their website for more information to tailor your trip!
Where Does the METRO Run?
The METRO consists of three light-rail lines: the Red Line, which runs North, the Green Line (which traverses the East End), and the Purple Line, which goes Southeast.
Along the Red Line

, stops are made downtown, as well as Midtown, the Museum District, Hermann Park/Houston Zoo, the Texas Medical Center, and NRG Park. The Red Line is the most popular light rail, moving up to 48,000 passengers daily

after its expansion in December of 2013.
The Green Line has seven stations and runs down several historic sites in the East End, including the Magnolia Park Transit Center, BBVA Stadium, and the Theater District.
The Purple Line

has eleven stops and visits the University of Houston and Third Ward.
The three lines form a sort of triangle, stretching out in different directions to cover as much ground as possible, although the Purple Line and Green Line do overlap for a small portion of their rails to prevent overcrowding at popular stations like the Theater District and Convention District. All three Lines intersect at Central Station.
The Red line is the longest light rail at thirteen miles and covers twenty-five stations, with the Green line being the shortest at only nine stations. The Purple Line is a little over six miles long and has ten stations.
This makes the METRO a great public transportation system to utilize when visiting various tourist locations, should you be using the system during your Texas vacation! If you want to plan out the best route, check out maps of the METRO system to figure out your trip. The METRO isn't just for tourists, it can also be used to get to workplaces or everyday errands like shopping and appointments.
Free Fares and Deals for the METRO
You'll have to pay $1.25 for each ride on the METRO unless you fit one of these categories. Children under five should always be accompanied by an adult but ride for free on the METRO.
Senior citizens over the age of seventy can also get free transportation but have to make sure they prove their age and mail or hand deliver their registration form

to RideStore.
Jurors can ride for free on the METRO. The METRO offers free shuttle rides for jurors in Houston to the courthouse so they can fulfill their summons.
Students are also eligible for discounted fares if they first prove their identity and then their current education to the City of Houston. This applies to students in kindergarten through high school as well as college students. They can send their identification and get their discount by applying online, in person, or through the mail.
Until they turn seventy and get that free METRO access, senior citizens get a discount between the ages of 65 and 69 and can apply in pretty much the same fashion as students.
Members of the US military can also ride with a discount if they have an MVP (METRO Veterans' Pass).
Alternative ways to get around Houston
If you don't want to take the METRO, or it just doesn't go where you want to go, there are other options for public transport in Houston! Uber and other paid ride services are an option anywhere you go, and much of Houston also offers a taxi service.
Houston has over 2,200

cabs, so chances are you'll be able to hitch a ride with them. If the METRO doesn't reach you, look into local bus services, which are scattered all over Houston.
You can also take a trip on The Wave

! The Wave is a jitney service that no longer does public transportation but can provide private transportation for tours and events if needed. To get a ride, call The Wave to see where they will be traveling and when you can reserve a trip.
If motor transportation isn't your jam, you can also walk or ride a bike. Bikes can let you switch between your bicycle and the METRO, as the buses have bike racks for your convenience. Always wear a helmet and be careful when biking around the city, as traffic can make pedestrian travel difficult.
If you don't have your own set of wheels, then look no further than the Houston BCycle program. This nonprofit system allows you to borrow bikes from BCycle stations and return them after your ride. You can find your bicycle using the website or mobile app and take up to four bikes at a time. You can choose to pay for your individual bike or buy a membership that lets you take unlimited bikes out for an hour at a time.
This provides a cheaper and greener opportunity to travel around Houston's streets! If all else fails, like every city, Houston offers rental car services. Just remember to avoid that rush hour traffic, as Houston can be a nightmare to get in and out of at any time of day, but avoiding the crowd will give you an edge.
Tips for Taking Public Transportation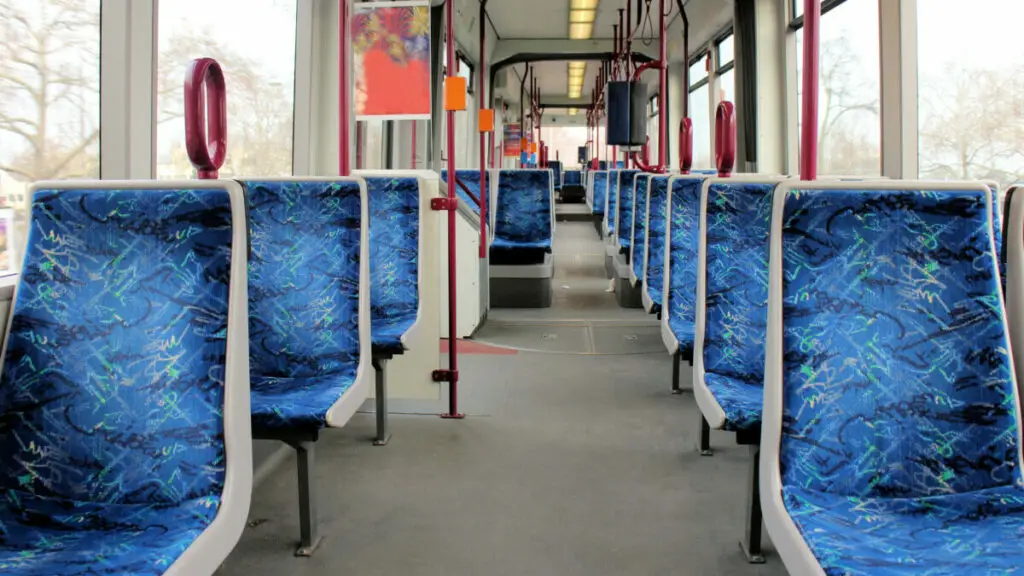 You should always have your trip planned before using any public transportation! Safety can be a big concern when traveling in a new or unknown city or when taking public transport in general.
When taking a public bus, keep your ticket with you at all times, and plan your trip ahead of time! Make sure you know how many stops you have to sit through before reaching yours, and travel with a buddy if possible, especially if you are under eighteen.
Public transportation has never been known for its cleanliness, so use hand sanitizer or wash your hands after traveling, and never use public transportation while sick. For safety reasons, you should also tell at least one person when you go anywhere, where you are going, and when you plan to be back.
If using a ride service, don't ask the driver if they are here to pick you up by name. Ask them the name of the person they're here for so you know that the car is yours if they can identify who they are there for. You should also send a description of the vehicle to a friend or relative and let them know when you arrive safely at your destination.
If you are cycling, stay in the bike lanes when possible and signal with your hands when turning so cars can be more aware of where you're going and give you a wide berth. If you're cycling at night, wear light-up or reflective gear that is easily seen by drivers.
It's a car's job to notice you and give you space, but many drivers aren't looking for bikes and may not notice you, so stay aware and alert. Your safety should always come first!