Planning an adventure to Honolulu, Hawaii? When you get there, you want to make sure that you can travel around the island. Maybe you want to rent a vehicle, or maybe you want to ride a bus! Are there any other forms of transportation available?
Public Transportation is available throughout the capital city of Honolulu, but there are no subways, trams, or trains in Honolulu. Instead, there are Airport shuttles, rental cars, Taxis, Buses, Ubers, Trolleys, and more available to visitors to this tropical city.
If you want to know your options for public transport in Honolulu, continue reading down below!
Airport Shuttle
Once you arrive at the airport

in Honolulu, you're stuck unless you catch a ride. There are companies that use big vans to transfer the tourist from the airport to their desired location. You can catch a ride in one as soon as you would like!
The separate shuttle companies will transfer you to different places, such as the cruise terminal, Oahu hotels, and Waikiki.
One of the available shuttles is called Speedishuttle. They offer transfers to places in Waikiki, Kahala, Turtle Bay, Ko'olina, or the Honolulu Cruise Terminal from Honolulu International Airport. You need to reserve a ride before you arrive and they will wait for you outside of the baggage claim. They offer 24/7 service and the van seats up to 12 people.
Reviews for the Speedishuttle average 3.5 stars. Many customers complained and said they are disorganized. However, the price is reasonable for this shuttle. The starting price is $17.60.
There are other options for transportation from the airport such as private minivans or other types of private vehicles. The starting prices are higher at around $70, though these tend to have higher ratings for quality.
The minivan can transport up to 5 people to Waikiki. The driver will track your flight to see when you arrive so that they are there when you are ready. It is nice not having to wait. You can hop straight into your Hawaiian adventure.
Taxis are available at the airport but are likely to have lines of people waiting for them.
You can find the many different options for public transport all around the city!
Taxis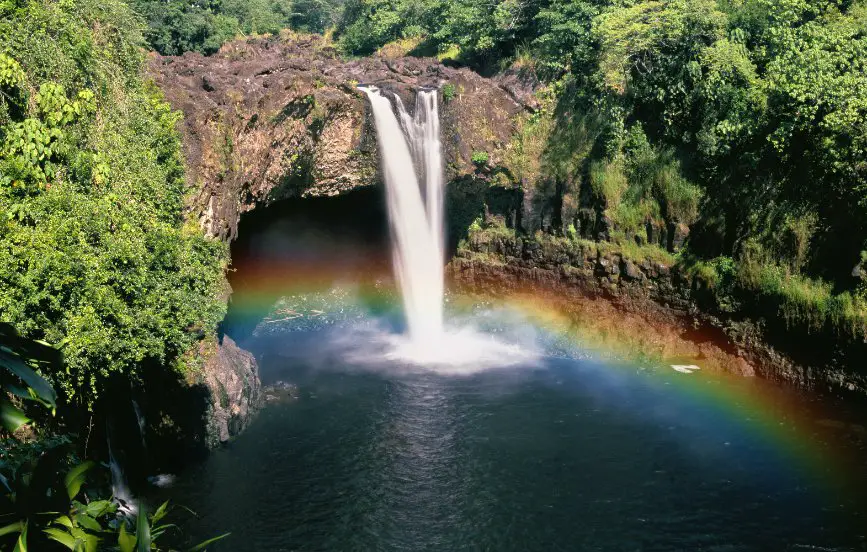 Can you imagine yourself hailing a taxi

as you visit the beautiful sites in Honolulu? There are taxis all over the island and it is simple to call for a ride whenever you need it.
The tricky part about the taxis is that a lot of people use them and they are expensive. Even though there are so many taxi companies, it is not a 100% chance that you will get a taxi cab whenever and wherever you need one.
To let a taxi driver know that you need a ride, hold your arm out towards the street and wait for them to pull over. Walk towards them when they do. When you get in the car you need to tell or remind the driver to start over on the taximeter so you are not charged for other miles.
Most taxis accept credit cards but prefer cash, and a 15% tip is a common courtesy. Keep your receipts in case you leave anything behind in the taxi.
You can also call a taxi company or walk to a taxi rank. There are transportation hubs around the popular tourist sites on the island where the taxis will be for customers.
Taxis are available at the airport but are likely to have lines of people waiting for them. This is a common complaint coming from tourists in Hawaii. Honolulu has a lot of traffic so it's possible your taxi might take a long time to get to your destination.
The price ranges for taxis in Honolulu are high. Instead of charging at a fixed rate, they charge based on the time and distance to your destination.
However, you can book a taxi

ahead of time. They will pick you up at the airport and drive you to almost any location in Honolulu. From the Airport to Pearl Harbor, it costs about $135 for one passenger with luggage to ride in a Honolulu taxi as of June 30, 2022.
Rental Cars
I can see myself cruising around Honolulu in a white jeep. Top-down, windows down, doors off. Let's go to the beach and buy some dole whip!
What kind of car do you see yourself in? There are several different car rental companies on the island. Enterprise Rent-A-Car, National Car Rental, and Alamo Rent-A-Car are nearby the airport. Enterprise and the National Car Rental have a 4-star rating while Alamo has a 3.5.
You can reserve a rental car

ahead of time as well through the company website or by calling in. They will ask for how long you will need the vehicle. While you are driving it you will have to fill the car with gas.
There is a website you can use to find a cheap rental car option.
Depending on the vehicle you may need or want to drive in Honolulu

, the prices will vary. Pick-ups and convertibles are more expensive than compact cars. Through Enterprise, an SUV is about $82 a day, a convertible is about $99 a day, and a compact is about $64 a day.
Bus Services
There are two bus services

in Honolulu and they are TheBus, and Waikiki Trolleys. TheBus travels to all parts of the island. If you have a vehicle, you can park it in a parking garage and hop on TheBus. There are 5 parking garages. They are located in Hawaii-Kai, Mililani, Royal Kunea, Wahiawa, and Haleiwa. Each garage has a bus stop that will take its passengers to certain locations.
Some bus stops are available to stop only at locations within that area. They divide it into three options: All, Major Routes, and Area Only. Kahuku is an Area Only, the Liliha Public Library is an All, and Kaimuki Public Library is Area and Major routes. Most of the popular areas will have stops that will route anywhere.
Honolulu locals who would rather use public transport to get to work every day will use TheBus

.
In regards to purchasing a Bus Pass, there are sales for seniors and those with disabilities. There are annual and monthly Bus Pass Sales, One-Way Trip Ticket Sales, and the TheHandi-Van Trip Ticket Sale.
You can purchase a HOLO bus card or pay in cash for the transportation. The HOLO card is $2.00. It costs about $2.75 for a one-way ride. The maximum amount for a time specified is $5.50 a day. A monthly pass is $70 for unlimited rides.
Waikiki Trolleys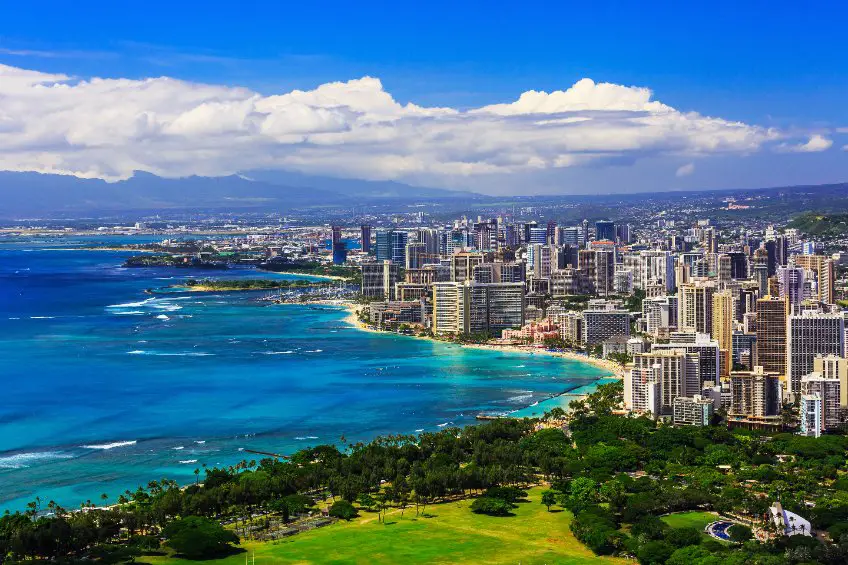 Waikiki Trolley is the second bus service in Honolulu. It is more expensive but more convenient. It travels to the major attractions on Oahu island.
The Waikiki Trolley is more touristy than TheBus. It is also one of the top 5 rated tours by TripAdvisor. Waikiki Trolley has 3 different styled routes you can choose from and purchase. The Pink Line takes you to Hawaii's famous shopping and dining. The Red Line is a route to historical and cultural viewpoints such as the Museum of Art and the State Capitol. The Blue Line takes you to beautiful sights such as Duke Kahanamoku Statue, Diamond Head, and Sea Life Park.
There are over 30 stops and the prices start at $65 for a 4-day pass. There are other passes available as well. For a 2-day pass, it costs $25 for the adult price (12 and up), and $15.00 for a child (3-11). You can purchase specific lines for a cheaper price or get a pass to all sights for a heavier price.
Some of the most popular places to visit in Honolulu include Waikiki, Pearl Harbor, Diamond Head State Monument, Hanauma Bay, USS Missouri Battleship, USS Arizona Memorial, and Makapu'u Point Lighthouse Trail, Iolani Palace, and Shangri La Museum. You may consider checking if the Waikiki Trolleys take you to any of these places!
Uber
Thank goodness Uber has become a thing! Of course, they have this option in Hawaii.
If you are not familiar with Uber, they are similar to taxis. You request an Uber through the app or websites and a driver will pick you up in their Uber vehicle and drive you to your destination. You can reserve an Uber through their website or on their app. There are different sizes and styles of vehicles you can choose to ride in.
To take an Uber from the International Airport to the Shangri La Museum, it would cost about $31.23. They charge you by the base rate which is calculated from the time and distance of a trip.
You can get an Uber

in Honolulu ahead of time. On the Uber app, you can use it to get an estimated price on your trip
There are similar transportation services

such as Lyft available as well.
Yes, there are many forms of public transportation in Honolulu Hawaii. Which ones are you going to use?
Safe travels!