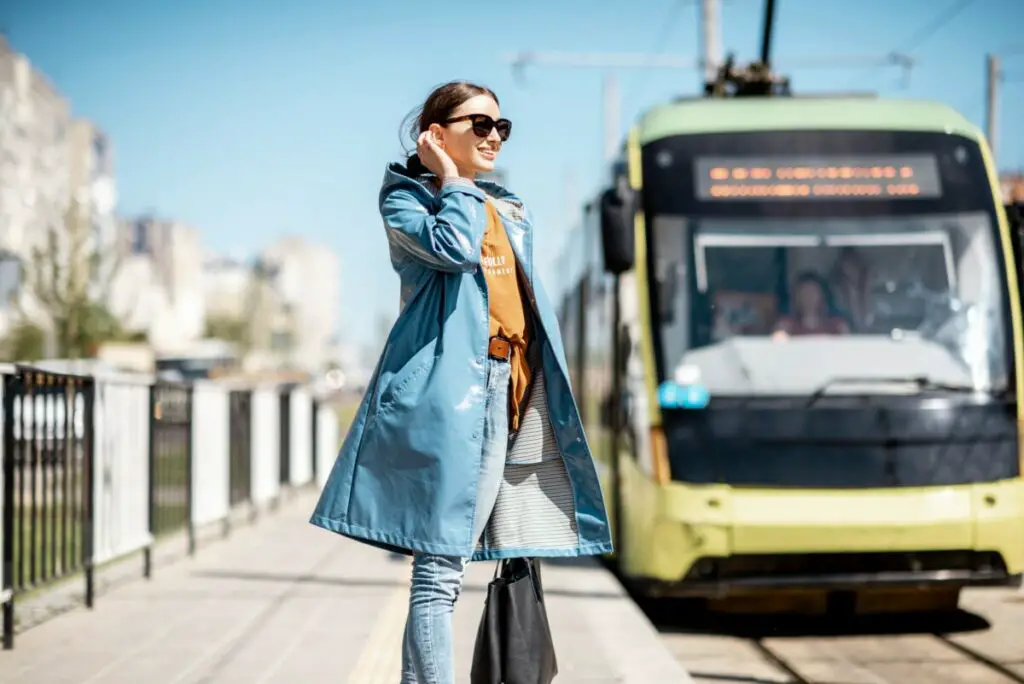 Are you trying to find your way around Henderson, Nevada? Here's what you need to know about the public transportation systems in and around the city.
Public transportation in Henderson, Nevada includes taxicab services, air travel, and bus services. The Regional Transportation Commission of Southern Nevada operates the bus routes, as well as other transportation initiatives like club riding and cycling.
Here's what you should know about the bus routes from the RTC, as well as taxis and other transportation around the area. After all that, we'll look at the air travel available, as planes are a form of public transportation.
Bus Routes
Whether you need to get around Henderson or you need to commute to somewhere else in the Las Vegas area, the RTCSNV has you covered with its mass transit system.
The routes haven't gotten to what they were before 2020, as some had to be stopped because of the Covid-19 pandemic, but the RTCSNV has recently gotten all of the bus routes working on a limited weekday schedule.
One way to work out which routes to take to get where you want to go is to use the Online Trip Planner

on RTCSNV's website.
Look for the "Plan Your Ride" heading, then enter your starting location and your destination. Then, enter a time. This can either be the time you want to leave or the time you want to arrive at your destination.
Alternatively, you could look it up on Google Maps with the Transit option selected, as that's where the Online Trip Planner will take you. Play around with both of them; the Online Trip planner only gives you one option, and though this may be the shortest route, the times are finicky, so you may need to play around with it to find the route that fits your schedule.
It should be noted that Google Maps seems a little more versatile, as it, too, has functionality for times, it shows multiple routes, and it gives you choices between the best route, less walking, fewer transfers, and wheelchair accessibility.
Veterans
Veterans

can benefit from two programs from this bus system: the first is transit from their homes to medical appointments, and the second is reduced fares.
Veterans who receive treatment from the VA Southern Nevada Healthcare System can get transit from their homes to their medical appointments within the RTC service area if they qualify for the VMTN. This includes the VMTN Fixed Route Service and the VMTN ADA Paratransit Service.
Additionally, veterans get reduced rates on their fares for other RTC routes. This is a 50% discount on fares. Veterans living in Clark County who want this benefit should get a Veterans ID card from the RTC Bonneville Transit Center in downtown Las Vegas. Showing that card while purchasing fares will reduce the cost by 50%.
Other Programs
In addition to the veteran's programs, the RTC has other programs that are useful to know about.
First is the Paratransit service, which is a door-to-door transit service for qualifying transit users. Related to that is the Mobility Training program, made to help seniors and people with disabilities learn to safely use the transit system. Additionally, the S.A.F.E. Program is a free program where the transit operator makes sure that mobile devices are properly secured.
Finally, there's the Transit Watch Program. If you've heard of the Neighborhood Watch, it's similar. People riding the transit are encouraged to keep an eye out for and report any suspicious behavior so that everyone can be safe.
Taxi Services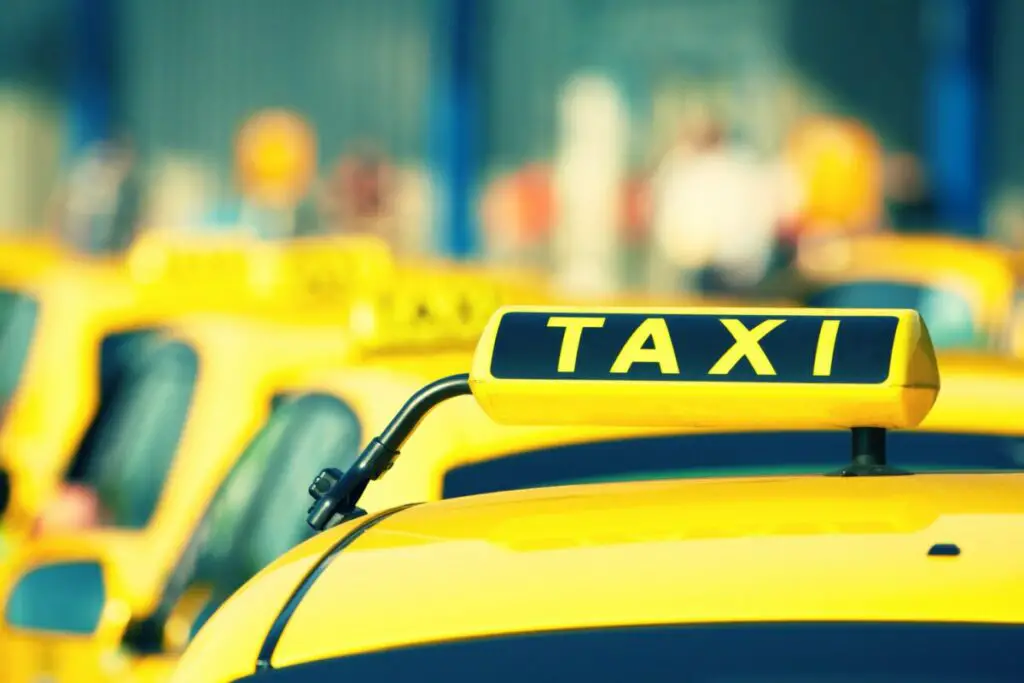 The taxis in Henderson operate under the jurisdiction of the Nevada Taxicab Authority. As of August 2022, the fares for a taxi in this area are $3.50 to drop the flag and $0.37 per additional 1/8 of a mile. Waiting time per hour is $32.40, and pick up from McCarran Airport is $2.40 per pickup.
Keep in mind that all fares are approximate, so you will be told your total at the end of your taxi ride.
Lost and Found
We've all had one of those days when we just can't keep everything straight, but it might surprise you just how much stuff is left behind in taxis every day. So, what do you do when you realize you've left something behind in a taxi

?
Drivers are required by Nevada law to search the interior of their taxicab at the end of every trip. If they find something that their rider left behind, they immediately tell their employer about it, and they deliver it to their employer as soon as is practical for them. You can then contact the taxi cab service and find out when you can pick up your forgotten item.
Other Local Travel
Here are some other travel options in Henderson that you should know about.
Club Ride
Club Ride is a federally-funded program made to reduce single-occupant vehicle travel by promoting carpooling, riding transit, biking, and more. It has a tool for matching you to a carpool, and it rewards you for reducing the number of cars on the road.
When you report your daily commute, whether you rode in a carpool, took the bus, walked, biked, or even took the day off or worked from home, you're eligible to win gift cards from $10 to $50, with winners being chosen every month. If you ride the transit system, you can win a 30-Day RTC bus pass from the month's drawing.
Local employers partner with Club Ride, and as a member of Club Ride, you can get discounts from local retailers and restaurants for your efforts to make the roads clearer.
Cycling
In addition to Club Ride, the RTC is working on making safe and convenient routes for cyclists throughout the RTC area. They want to make bike lanes along streets for safe travel, including routes for bikes to go along transit corridors. They also want to incorporate bicycle facilities into the main transit service for convenience.
The long-term aim is to make both biking and walking safe for exercise, recreation, and commuting for everyone.
Air Travel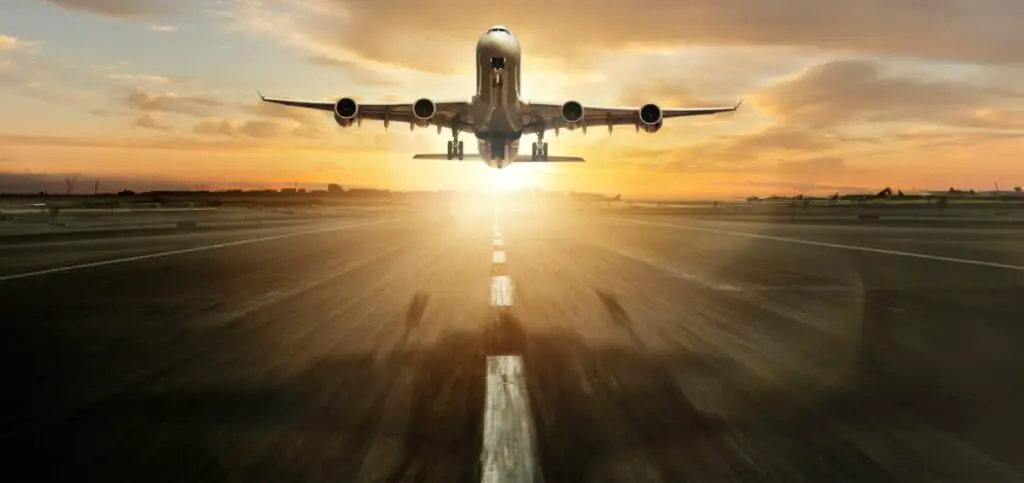 If you need to travel far away from Henderson, there are two airports just a bus ride or a short drive away: the McCarran Airport and Henderson Executive Airport. Here's what you need to know to navigate these airports.
The McCarran Airport, also called the Harry Reid International Airport, is the 7th busiest airport in the United States and the 11th busiest airport in the world. As it's so close to Las Vegas, that fact isn't all that surprising, but it means that getting around it can be a real pain.
The Henderson Executive Airport is a reliever airport for McCarran. It has lots of runway space to accommodate a large volume of flight traffic, and it's also more economical than the McCarran, so this might be the airport to choose if you want to spend less time and hassle on your flight.
Preparation
The first step is to make sure you're prepared before you leave for the airport. When packing your carry-on, make sure that all fluids are in 3-oz containers and sealed in a clear, 1-quart-sized zipped bag. You are only allowed one bag per person. The security officer will allow medically necessary liquids like insulin through if they are declared.
Keep your valuables and important documents in your carry-on. Also, keep in mind that you will have to go through a metal detector, so avoid wearing anything that might set off the metal detector such as jewelry, piercings, and belt buckles. These would need to be taken off when you go through, but you can save time by simply not wearing them.
Make sure your electronics are charged. They can't be on while the plane is lifting off or landing, but you can use them during the rest of the flight, so make sure they're all charged up. Portable chargers are also extremely useful.
Before you leave, check your flight's status. Double-check your flight information as well.
Make sure you have your travel documents and ID with you and readily available when you leave. You will need your ticket or boarding pass, as well as a photo ID. Adults need either a government-issued photo ID or two other forms of valid ID, one of which must be government-issued.
Arrive at the airport 2 hours before your flight

, or 3 hours if you will be flying internationally. That will give you plenty of time to get through the airport so you don't have to stress about it too much. If you contact your airline, they can give you more specific information and suggest your arrival time.
Getting to and Around the Harry Reid International Airport
One of the most important things to know before going to the Harry Reid International airport is which terminal you need to go to. There are two terminals: Terminal 1 and Terminal 3.
Each terminal has its own parking garage, ticketing area, and airlines, and because they aren't physically connected, you need to know which to go to, or else you'll lose time trying to find where you need to go.
For that reason, keep the following details handy: the airline your flight is on, your flight number, which terminal you need to go to, and your time of arrival.
If you end up at the wrong terminal, you can use the inter-terminal shuttle to get to the other terminal, but it only runs every 20 to 30 minutes. In Terminal 3, the shuttle stop is on Level Zero at the center of the curb. In Terminal 1, you'll have to exit the building from level Zero and take the crosswalk towards the parking garage to find the stop.