Many people do not own a car and rely on public transportation to run errands and get to work every day. However, not every city in the United States has a public transportation system. So, does Glendale, Arizona have public transportation?
There is public transportation in Glendale, Arizona. Glendale, Arizona's public transportation features the GUS bus system, several ride-share services, and bike lanes. It also has nearby access to the Valley Metro Rail and buses that travel through Phoenix and further East.
Figuring out what public transportation best fits anyone all starts with knowing what's available! Glendale has a great bus system that allows riders to access the city as well as connect to larger services that travel as far out as Mesa.
The GUS Bus
GUS stands for Glendale Urban Shuttle

, and it is the only bus system operating in Glendale. Each route is available on weekdays, and the best part about this bus system is that it is free to everyone!
GUS 1 Route
This first route is the only one that operates seven days a week. Monday through Saturday, it runs from 7 am to 6:30 pm, and on Sundays, it runs from 8 am to 6 pm.
There are specific time stops along each route, and knowing where and when they are can help people make the most efficient use of the bus system. The stops along Route 1 are located at Walmart, 59th/Northern Avenue, the Glendale Transit Office, Maricopa County Court Complex (next to Glendale High School), and City Hall.
At each of these time stops, the bus runs every thirty minutes; for someone needing to leave from the City Hall, they could expect the bus to arrive at 3:30 pm and be available again at 4 pm.
Other notable areas along this route include the Maricopa County Clinic, Cerreta Candy Company, the Shops in Downtown Glendale, and the Velma Teague Library. Along with several important stops, people can use this route for a day in the town filled with sweets, shopping, and books!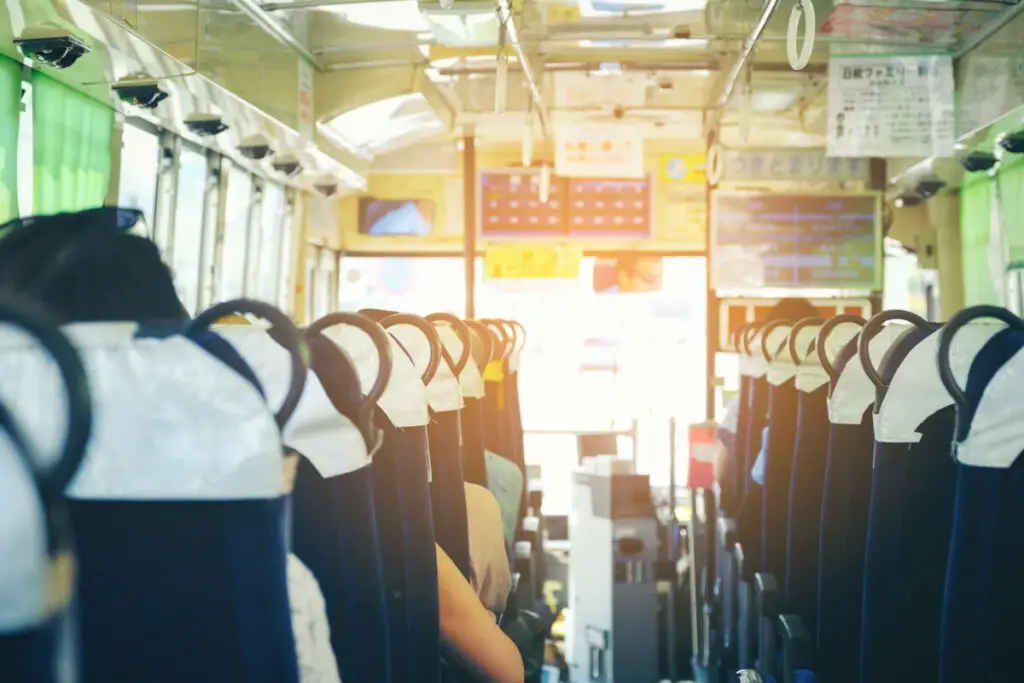 GUS 2 Route
This route operates Monday through Friday, from 9 am to 6 pm each day. Like Route 1, this route has its own share of key stops, as well as transfer points for other GUS routes, and a connection to Valley Metro bus routes.
This bus runs every 45 minutes from each station. The main stops along this route are located at Tanner Terrace, 43rd Ave./Bethany Home rd., the Glendale Community Center, 55th/Northern Ave (next to Walmart and Route 1), and St. John's Manor.
Other points of interest on Route 2 include Fry's Food and Drug, the Glendale Post Office, the Rose Lane Aquatic Center, and once again, the Cerreta Candy Company.
For those wanting to access any of the Valley Metro buses on this route, they are located along 43rd Avenue, 51st Avenue, Bethany Home Road, Glendale Avenue, and Northern Avenue.
GUS 3 Route
Lastly, Route 3 is most similar to Route 2 with just a slight time difference. Each weekday, this route runs from 8 am to 5 pm and leaves once every hour from its bus stops.
Some of the stops on this route include the Glendale Main Library, Glendale Community College, NBA Lifestyles, and many other locations that allow you to have a fun trip into town when using this bus route.
Ridesharing in Glendale
The GUS bus system is not the only thing you can use when living in Glendale, Arizona without a car.
Taxis and Taxi Vouchers
There are a variety of privately owned taxi services within Glendale. The city provides taxi vouchers to those who use the services for medical reasons such as dialysis, cancer treatments, and medical therapies.
These vouchers cover 75% of a one-way trip up to $15 and don't cover tips. Voucher users must provide an ID to the driver upon pickup before the voucher is signed and applied.
Dial-A-Ride
Dial-A-Ride is a busing rideshare service that is exclusive to Glendale. It is available 7 days a week. Access to this service is organized through a reservation system. On weekdays, people can reserve rides same-day or ahead of time, while reservations must be made ahead of time for weekend rides.
On weekdays, the service operates from 7 am to 6 pm and until 5 pm on weekends.
When calling to make a reservation, the service will require information from the rider, including their name, pickup location and destination, the number of riders, time of pickup, and more. Once the reservation has been established, the Dial-A-Ride service will let the customer know when to expect their ride, which is given a 30-minute window of arrival.
Dial-A-Ride offers a variety of fares based on age, seniority, and disability. Children through age 5 ride free, and youths through age 13 ride for $2. The general public, up through age 64, rides for $5. Seniors and riders with disabilities ride for $2 and must present a reduced fare card with ID at the time of the ride to get the discount.
The Valley Metro Rail
Valley Metro Rail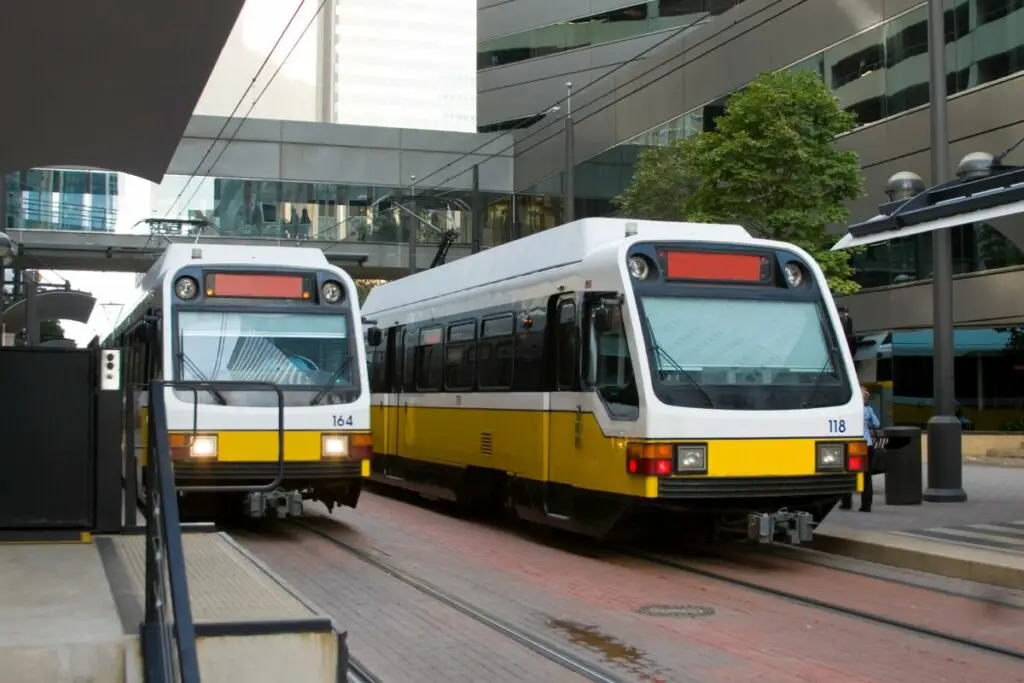 Valley Metro Rail travels

from the Dunlap/19th Avenue Station in Northern Phoenix to the Gilbert Rd./Main St. Station in Mesa, Arizona. The route of the rail travels south into Phoenix and then goes East towards Mesa, passing through Tempe on the way. The rail offers eastbound and westbound transportation.
In order to properly navigate the rail, riders will need to double-check the times that their train arrives or leaves. In early mornings and late at night, riders should also check that their train runs to the end of the line, or to their needed station.
The Valley Metro Rail runs 7 days a week, with a slightly different schedule on Sundays. Monday through Saturday, the rail leaves from its endpoints at 4:40 am, and the last full end-to-end trip leaves at 11 pm. During early and late night hours, the train picks up every 20 minutes, and from 7:30 am to 6:30 pm, the train picks people up every 15 minutes.
On Sundays, the train leaves from its endpoint stations at 5 am and runs its last full trip at 11 pm. The train picks people up every 20 minutes throughout the day.
Riders should always plan ahead for riding the rails, especially for late-night travels, which become restricted after 11 pm.
Basic fares for this rail range from $2 for one ride, to $64 for a full month. Other ticket options include purchases for a full day, a week, and two weeks.
Valley Metro is working on some extensions to its rail line that many people will hopefully find useful! These extensions will serve southern Phoenix and extend further northwest from the Dunlap/19th Avenue Station.
Park-and-Ride and Buses
Valley Metro also offers a system of buses and routes that covers Glendale, Gilbert, Avondale, and other surrounding cities. Within Glendale, the bus system connects to the GUS 1 route with Glendale Urban Shuttle and also offers park-and-ride stations.
The park-and-ride stations that Valley Metro services are located at 99th Avenue/Glendale Avenue, 59th Avenue/Myrtle Avenue, Foothills Recreation and Aquatic Center, and Arrowhead Transit Center.
Park and Ride may be especially useful for anyone who needs to commute. The stations offer space to leave a car during the day. Some, including the 99th Avenue/Glendale Avenue Station and the Arrowhead Transit Center, feature amenities such as bike lockers, a covered waiting area, and charging outlets.
Fares for riding the bus system are the same as the Valley Metro Rail.
Where to Bike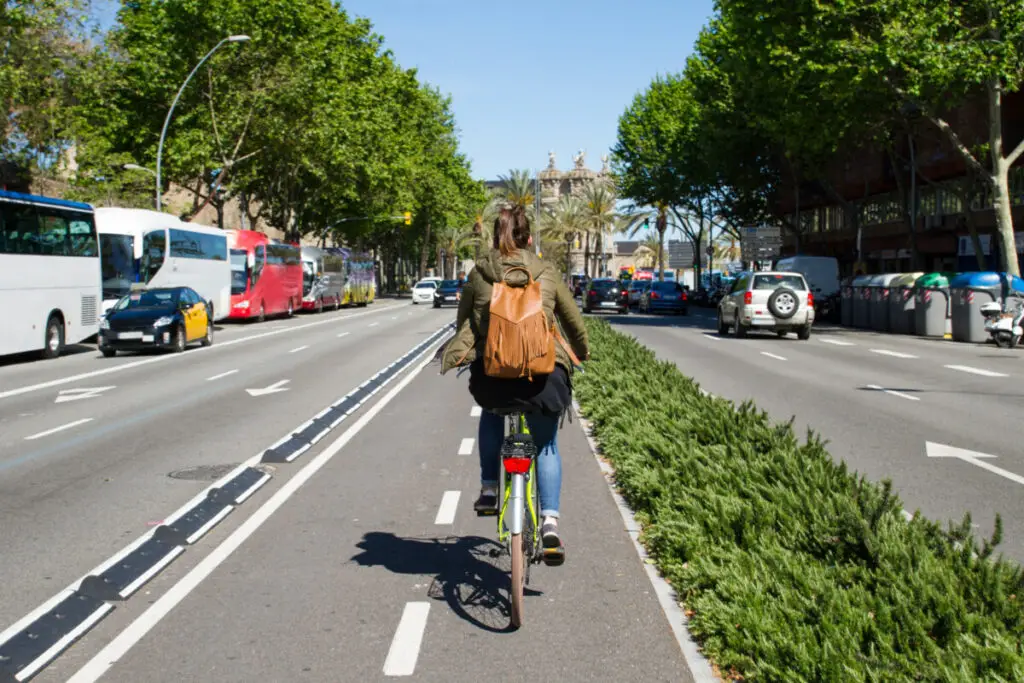 While Glendale has options from trails to bike lanes for its local bikers, the city could certainly do more to accommodate those who prefer the two-wheeled mode of transportation. As of 2018

, the city had 74 miles of bike lanes along its roads and was introducing a financial plan to add more. Compared to the neighboring city of Peoria, which has 119 miles of bike lanes, Glendale has some mileage to make up for.
How Locals Feel About the Systems
Some locals


feel

that the public transportation in the greater Phoenix area isn't efficient enough to justify using it. Even with the variety of options in Glendale and Phoenix, the general sentiment is that the area is too focused

on car-based travel, making it so that better public transport isn't receiving the funding that it needs.
Not everyone feels negatively toward the available systems though, and several users of local public transportation commended the Valley Metro Light rail for both its efficiency and affordability.
For those unsure about the efficiency of the public transport here, the best thing to do would be to just try it out and find what fits best for their travel needs. The available transportation provides connections to important destinations, as well as offers locals a convenient way to connect with both their city and the surrounding areas.
When it comes to shortcomings in transportation, Glendale is aware of where it falls short, as can be seen by projects to extend access to the roads for bikers and extensions of railways.