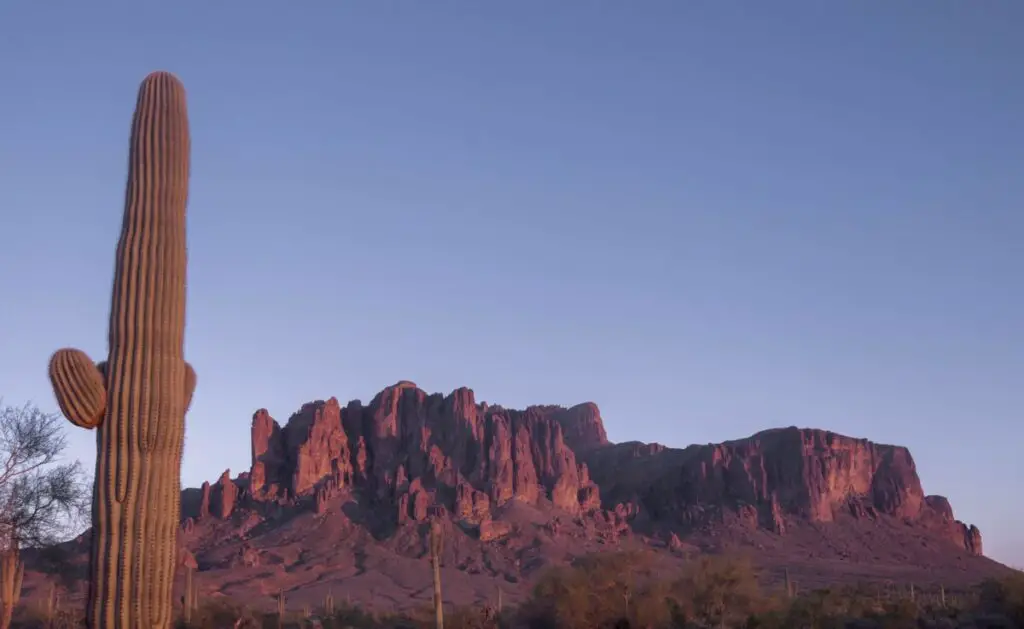 Gilbert, Arizona is a bustling and growing city that is focused on family-friendly neighborhoods, luxury shopping, amenities in a desert landscape, and grocery stores. But is Gilbert, Arizona a good place to move to if you don't have a car? Is it an easy place to snag a ride home?
Gilbert, Arizona has extremely efficient public transportation. The city of Gilbert uses Valley Metro, a public transportation agency for Pheonix, Arizona. Valley Metro provides regional buses, streetcars, light rails, and paratransit services, such as ShareTheRide.com.
We have done the research and have all the answers you need for safe public transportation in Gilbert. Continue reading to find out more!
What is Considered Public Transportation in Gilbert, Arizona?
You may be wondering what public transportation Gilbert, AZ has, and we are here to tell you! Public transportation in Gilbert, Arizona consists of a variety of commute options that are available to the everyday man, whether for free or for a price.
Options will include buses, light rails, subways, or scooters. Public transportation systems are usually set in place by local cities and are part of a local government effort to improve the lives of residents that live on a budget, combat climate change, and improve city infrastructure.
Public modes of transportation such as shuttles, trains, or bike paths are also really helpful for those in a time crunch or unable to get home by their own means. Public transportation also gives more work opportunities to locals, as they do not have to walk to work if they do not have a car. Public transportation is typically expected from city governments, especially the ones with a population of more than 100,000 residents.
Different commute options can also be extremely helpful for residents who are wanting to save a bit of money on gas prices, as general transportation is extraordinarily less expensive than today's tank of gas. Public transportation is crucial for bigger cities, especially for combating air pollution, assisting those in poverty, and cohesive infrastructure as mentioned before.
Valley Metro: Gilbert's Main Public Transportation System
Valley Metro is a Pheonix, Arizona-based company that provides quality bus routes and light rails at an affordable cost. In use since 1993, Valley Metro

covers cities nearby Pheonix, which includes the city of Gilbert, Arizona. In short, this is the company that you must know if you are relying on public transportation in Gilbert, Arizona. They are a part of Gilbert's process of improving local infrastructure, air quality, and transportation.
Bus Routes
Gilbert's bus system is the easiest way to get public transportation. It is affordable, with a one-way fare of 2 dollars and an all-day pass of 4 dollars. There are also reduced fares available for seniors 65 years and older, youth ages 6 to 18 years old, or people with disabilities.
You can also purchase long-term passes if you are using the bus every day for work. Applications take 5 to 7 days to process, not including shipping time. Physical cards are still in use and there are no downloadable or printing passes. You can also purchase a pass at a Valley Metro transit center. Locations include Ed Pastor, Central Station, Metrocenter, and Sunnyslope.
Valley Metro allows service animals or personal care assistants on each ride. Passengers can make requests for specific travel needs, such as people with disabilities. If denied for any reason, appeals can always be made.
The easiest way to access bus routes is through the Valley Metro app where you can share your current location and find the closest bus station and schedule. By downloading the Valley Metro app on your smartphone or going to Valley Metro's website, you can pick the location you are leaving and where you want to go. There, you can choose between a local streetcar, bus, or train.
Light Rail
Light Rails are a newer form of urban transportation

because they resemble a train and bus. They are connected by electrically powered vehicles with an exclusive right of way. Lighter equipment is used for light rails while operating at slower speeds compared to trains.
The Gilbert Road Extension, or Gilbert, Arizona's light rail begins on Main Street on Mesa Drive to Gilbert Road in Mesa. Light rails are a popular form of public transportation that funds the cities of Gilbert and Mesa while helping residents reach their crucial destinations.
Bike Lanes
While Valley Metro specializes in light rail, bus, and streetcar transportation, this company has still made an effort for clean transportation such as bike lanes.
There are open bike racks available to the public at these specific locations.
Metrocenter
Desert Sky
Sunnyslope
Paradise Valley Transit Center
Dreamy Draw Park and Ride
79th Avenue
McDowell Park and Ride
Deer Valley Park and Ride
Public bike lockers are on a first-come, first-served basis. Bringing your own bike lock is also required for use and guaranteed service. In order to use the locker, place the bike inside and install the lock through the handles. This is not an overnight service and can be subject to removal when left behind for extended periods of time. Valley Metro also offers portable bike racks to the public for free to qualifying residents.
Share The Ride
Share The Ride is another resource made by Valley Metro that specializes in helping residents find carpooling options. Just like the Valley Metro app, you can place where you are wanting to go and your current location, but Share The Ride is much more accurate for carpooling options compared to the Valley Metro smartphone app.
Other Paratransit Systems
Valley Metro has adapted to compete with services such as Lyft and Uber by adding streetcar options when purchasing a ticket or the website Share The Ride. While this is a viable option, especially if you are used to Valley Metro's benefits, yet for visitors, you can't go wrong with services like Uber and Lyft.
Uber and Lyft are known for being reliable and safe. Since these apps specialize in accessing carpooling options with your smartphone, that is where Valley Metro falls short. Valley Metro is involved with different options of public transportation and specializes in light rails and buses, so service within streetcars is not top-notch. The app also doesn't work as well, so if you are just needing a quick ride to SanTan mall or not a local, Uber and Lyft can be really helpful.
However, if you are needing a reliable mode of transportation for work, Valley Metro will be your very best friend. Uber and Lyft will be a lot more expensive because of Uber fees, required tips, and an increase in gas prices.
School Bus Routes
Education is taken very seriously for Arizona residents. I remember moving to Arizona with my husband and seeing a school of some kind on every corner. My mother-in-law is a preschool teacher at a prestigious Pre-K school and as she explained the high expectations of the parents and competing schools, I was intimidated. I admired how involved the parents were, but was not used to their intensity. In short, Gilbert is filled with public and charter schools alike with high ratings

and an average ACT score of 27.
Because of this kind of atmosphere towards school, it is clear that education is the top priority. Naturally, school transportation is taken likewise. My point is that you have nothing to worry about when it comes to getting your kids safely to school. There are also options for getting special needs students safely and respectfully to school.
You can access Gilbert's latest public school transportation schedule

as well. Carpooling is also a common option for the everyday family. This can be obtained through personal connections, the Share The Ride website, or Facebook groups.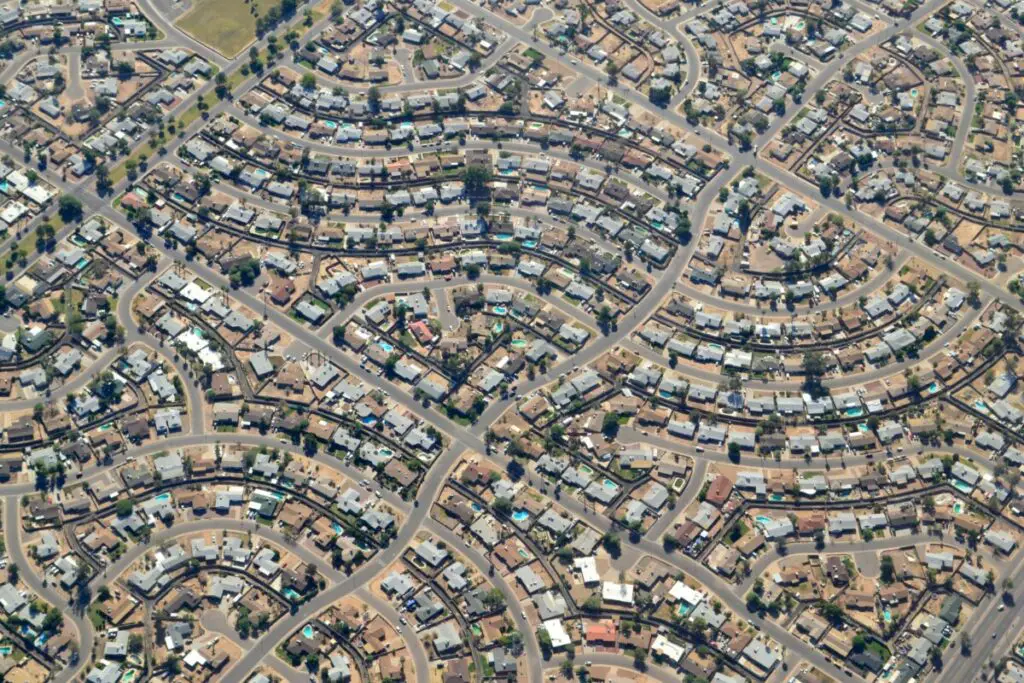 Public Scooters
Public Scooters is Gilbert, Arizona's newest installment of public transportation. Public scooters are not always in the same place, so they are not the most reliable form of transportation. They are more of something fun to do or an easy way to get somewhere quickly.

A big rule to notice is that when you ride a public scooter, you are only allowed to do so on paved roads. When using crosswalks, always walk your scooter across instead of riding. The speed limit is 25 miles per hour, but preferably you should ride under that limit.
Below is a video provided by the city of Gilbert showing specific scooter rules as they are becoming more popular.
Plans for Public Transportation Improvements
Gilbert, Arizona is a city of innovation in the middle of a spacious desert. The city of Gilbert is working on developing a 20 year vision plan in order to better connect the cities of Gilbert, Mesa, and inner work opportunities. There is a Gilbert Transit Study that investigates what will be the best investments for the city in terms of transportation. The research will be available to the public for review and endorsement in the spring of 2022.
Remember to stay safe, have fun, and good luck traveling!