Public transportation can be both a blessing and a nightmare. Whether you're getting around a city as a tourist, a student without a car, or trying to save money on gas, public transit will answer all your prayers. However, is there an easy way to understand and use public transportation while in Fresno?
The Fresno Area Express is a bus service that operates in the greater Fresno Metropolitan Area. Service hours are Monday through Friday from 5:30 am to 10:00 pm, and 6:30 am to 7:00 pm on weekends. Select lines have late-night service. Handy Ride is the curb-to-curb paratransit service FAX offers.
Below is more information on FAX, its fares, routes, schedules, BRT line, and Handy Ride. We have done all of the necessary research and have everything you need to know about Fresno, California's public transportation. Keep reading to find out more!
What is FAX?
The Fresno Area Express (FAX) is the public transit system operated by the city of Fresno. It serves Fresno and the surrounding area. It has 18 fixed-route bus lines

, one bus rapid transit system, and shared-ride paratransit services.
Operating hours are from 5:30 am to 10:00 pm on weekdays and from 6:30 am to 7:00 pm on weekends, with select night services.
Fares
FAX has various fares

depending on the rider's circumstances

.
Regular Fares: The base cash fare for the fixed bus routes is $1.00.
Reduced Cash Fare: The reduced fare applies to seniors (65 years and older), people with disabilities, and Medicare Card Holders. All must have valid IDs with them when they ride FAX. FAX is free for those who fall in this category.
Children: Children aged 12 and under ride free. An adult must accompany children age 6 and under.
Active Military/Veteran: Riders who are active military or are veterans ride free with valid ID.
Handy Ride: For ADA Certified Riders and their companions, the fare is $1.25 per person. For the Personal Care Attendant to the ADA Certified rider, FAX is free.
Transfers: Transfers are free, unlimited, and allowed on all routes in any direction for 90 minutes after the initial pass/ticket purchase.
Pass Outlets and Purchasing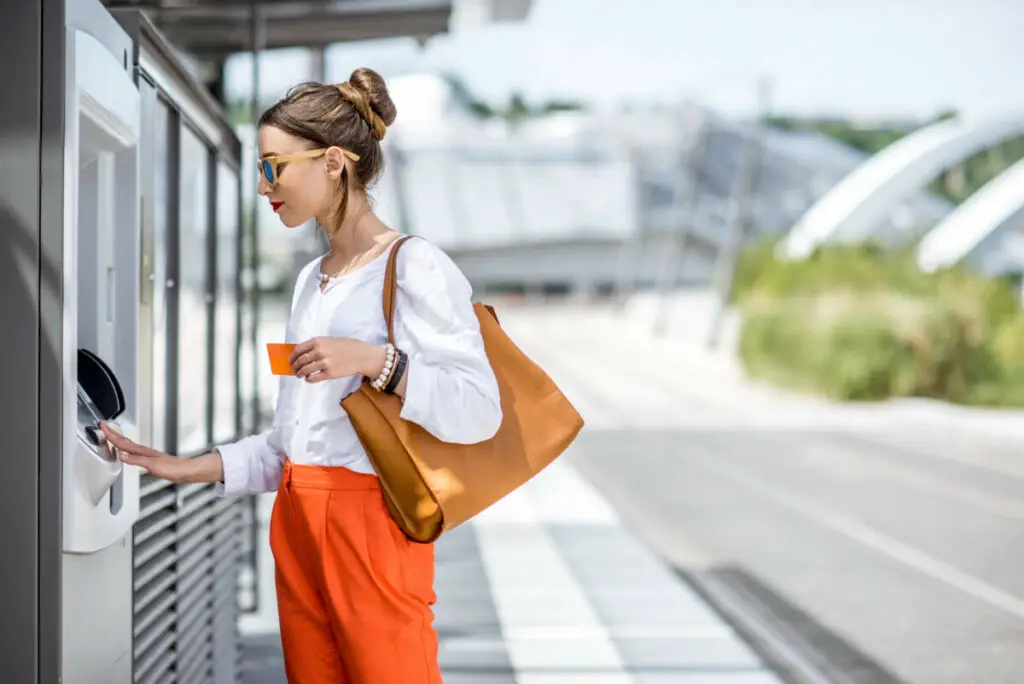 FAX buses accept payment for fares in cash, but passes can also be purchased prior to riding at FAX pass outlets

.
There are nine pass outlets, including one at Fresno City College, one at the Fresno State Student Union, and one at the Q transit center. The passes available vary depending on location. Passes offered include 31 Day Full Fare Pass, 31 Day Reduced Fare Pass, and Handy Ride Pass.
Pass outlets provide passes and tokens as proof of ticket purchase and may charge an additional fee of up to $1.25 for their provision. If this isn't amenable, all regular and discounted fares are available for purchase at the ticket vending machines at each Q station and outside the front doors of City Hall.
Additionally, each bus will have a farebox on board. Exact change is recommended and no bills over $20 are accepted, but change cards are also issued for overpayments greater than $0.25. They can't be redeemed for cash but are valid for use on future FAX trips.
Routes and Schedules
There are 18 fixed-route bus lines, including the FAX Q.
Routes 1, 9, 28, 32, and 38 offer late-night services in both directions.
FAX services are not offered on Thanksgiving Day or Christmas Day. There are reduced service hours on other federal holidays and Sunday-level service offered for other major holidays

.
FAX Q
The Q

is the rapid transit route that FAX offers. It's part of the growing popularity of bus rapid transit (BRT) systems

–there are 30 BRT systems operating currently in the US and the FAX Q is one of six in California. BRT is faster and more convenient than traditional bus routes. They're given traffic signal priority, have fewer stops, collect fares both on-board and off-board at BRT stations, and have more frequent services.
The Q's route is 15.7 miles long, traveling first along Blackstone Avenue (from North Fresno Street to downtown), then along Venture Avenue and Kings Canyon Road to Clovis Avenue. There are 51 station pairs: 48 one-way stations, two terminal stations, and a shared platform station at the transit center.
The fare for the Q is exactly the same for regular FAX services, as there is a $1.00 base fare and free for the different reduced fare options. At peak hours, the Q comes at a 10-minute frequency; regularly, the Q operates every 15 minutes. Q stations all have ticket vending machines and passengers are encouraged to purchase tickets prior to boarding, though there are still fareboxes on board.
Transferring between Q buses and regular FAX buses is as easy as transferring between one fixed-route bus to another. Tickets function as proof of payment and transfers are unlimited for 90 minutes after time-issue.
Q buses are BRT buses: more modern design and enhanced features to improve rider experience. There are multiple large doors with improved ADA features to facilitate boarding and provide better operation for riders with disabilities. BRT buses also have compressed natural gas low emissions, better, more comfortable seating, and Thermoguard windows.
Currently, there is only one Q route

that offers service from approximately 5:30 am to midnight. Peak hours (10-minute frequency) are from 6:00 am to 9:00 am and 2:30 pm to 7:00 pm.
Handy Ride and Other Accessibility
FAX Bus Accessibility
Every FAX bus is equipped with lifts or ramps for passengers that use mobility devices or have difficulty climbing steps. They do require walkers and Rollators (4-wheeled walkers with seats) to be folded, if possible, and placed out of the aisles, they may not be stored in a wheelchair securement area; those passengers who use walkers or Rollators must sit in a regular bus seat.
Handy Ride
Handy Ride

is FAX's shared-ride service for eligible people with disabilities. It's designed for people who are unable to use the fixed-route FAX services due to the nature of their disability. Handy Ride provides curb-to-curb service from start to finish of the passenger's trip within the FAX service area. Since it's a shared-ride service, there may be other passengers in your vehicle and you must be at the curb at your designated pickup time.
Services are offered from 5:30 am to 9:30 pm on weekdays and from 6:30 am to 7:00 pm on weekends. Night service is available in select areas from 9:30 pm to 12:00 am on weekdays and 7:00 pm to 12:00 am on Saturdays. Reservations can be made from 8:00 am to 5:00 pm every day of the week. Handy Ride Cards are required when riding.
In order to be eligible for Handy Ride services, you must fill out the Handy Ride Application

. FAX Handy Ride staff will contact you following the submission of your application in order to guide you through orientation with Handy Ride and to create your Handy Ride card.
Bikes
Each FAX bus is equipped with bike racks. They are located on the front bumper of the bus and can hold up to three bikes at a time. There is no additional fare required, but availability is first come, first serve. Bicycles aren't allowed inside the bus at any time.
Please remove any bike accessories that could come loose during transport before loading your bike onto the bike rack. Tell the driver that you'll be loading your bike when the bus arrives. Load from the curbside or in front of the bus, never from the driver's side or in the flow of traffic. When you reach your stop, inform the driver that you'll be unloading your bike before you get off, and stay on the curbside or in front of the bus when getting your bike off of the bus.
Additional Help
In addition to bus services, FAX offers various amenities to improve and ease the rider experience.
The FAX System Map

allows passengers to determine which route(s) will be needed to reach their destination. The Night Service Map

shows which routes offer service after 10:00 pm on weekdays and 7:00 pm on weekends. There is also a How-To Guide

with bus riding basics and instructions. There is also the MyFAXBus app (iOS

, Android

) that has routes and schedules for passengers on the go.
FAX also provides a Schedule Guide in both English

and Spanish

to assist passengers in determining their route, making ticket purchases, and providing other necessary information about FAX. Additionally, they also provide a Handy Ride Guide

.
FAX is also dedicated to helping students of all ages when possible. They provide a list of safe locations

Fresno youth can get help fast and have designated which routes to stop near the various schools

in the FAX service area.