While traveling around to new areas it is important to know how you are going to get to and from your destination. With so many different types of places and transportation, it is difficult to know what you should be using. While in Fort Collins, you might want to consider using public transportation.
Fort Collins, Colorado has public transportation. The city uses public transportation to lower its impact on the environment. They are also one of the best cities to bike in, offering bike-share programs and a new electric scooter system. There are several ways to move around the city.
With these things in mind, there is always a way for you to explore the city of Fort Collins, Colorado. Here are some tips and tricks to help you as you plan your next trip around the city via public transportation.
Areas in Fort Collins You Should Know
When looking around an area it can be easy to be overwhelmed by all the different names and places that people share with you. If you are looking at a map or get directions from a local, they may use landmarks or locations to help you navigate. The Catch-22 to this is that if you don't know what these names are, you won't be able to use them to help orientate yourself.
Below, I will also be referring to landmarks and areas as I talk about the different types of public transportation in Fort Collins. To help familiarise you with the city of Fort Collins, here are some basic areas in Fort Collins that you should know.
The downtown area is a great area to start with. The downtown area is near the north end of the city. It consists of the area around the intersection between the 287 highway and Mountain Ave. We will use the downtown area to help us place the other important areas in the city.
North of downtown is two different areas. To the northeast is the historic old town district, which has some of the original structures in the city. To the northwest, there are several neighborhoods like Martinez Park and Tennyson Park. South of these neighborhoods is where you run into the city university, which is the next big landmark.
Colorado State University sits almost in the middle of Fort Collins with several neighborhoods ringing it. Many of the neighborhoods have areas for students to live in as well as attractions for college students.
The final major area is the south end of Fort Collins, Colorado. This area is on the far side of the city from downtown and is a good distance away from the university as well. Most of this area is made up of neighborhoods as well as some businesses along the state highway.
These are the three most important areas for you to know, downtown, university, and south town because these are the three areas with a bus transit station within the city. From these transit stations, can get almost anywhere within Fort Collins. Currently, there is no fare charged to ride any of the buses within Fort Collins.
The city has suspended fares indefinitely, which means that you can ride as often as you need without needing to figure out where to pay for a ticket or carry exact change with you all day.
This makes buses the best public transportation option to explore the city of Fort Collins. With that in mind, below I have listed each of these areas as well as some buses that will help most of you find where you need to ride in order to reach your desired location.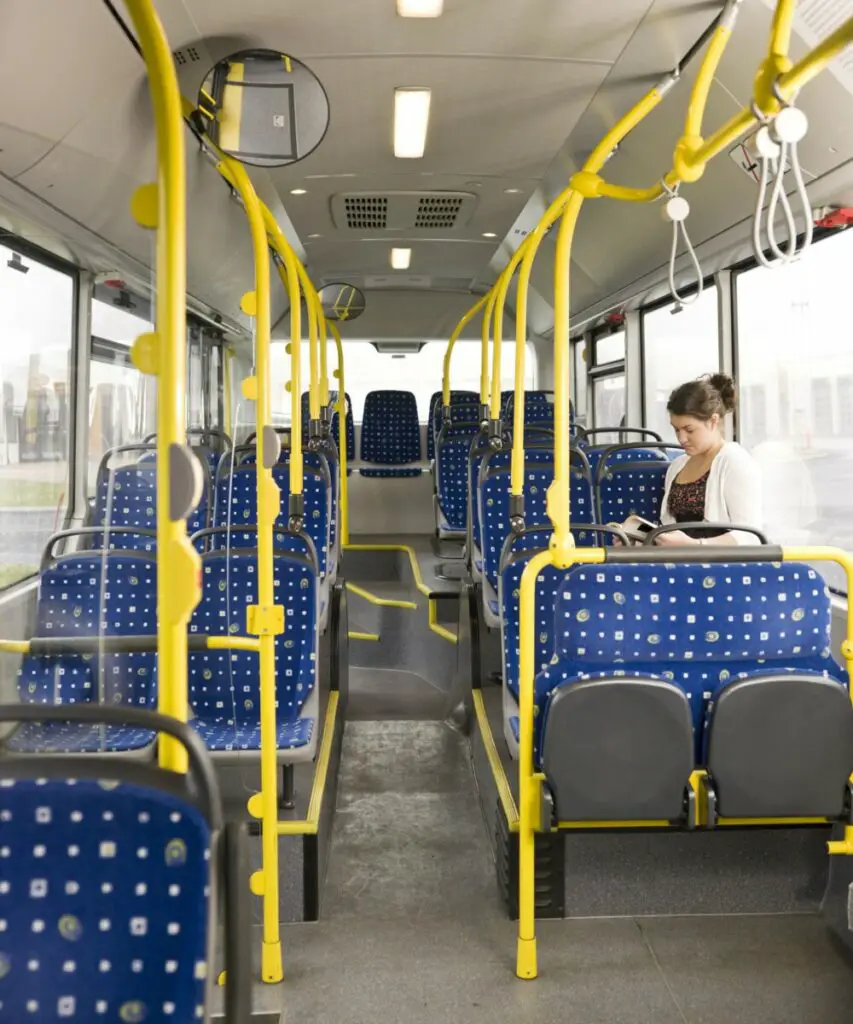 Buses In Downtown Fort Collins
First, we will take a look at the buses that you should know about in the downtown area. Each of these buses connects to the Downtown City Bus Terminal, which allows you to get to other portions of Fort Collins.
Line 9
This bus line is a simple loop covering the western portion of the downtown area. Starting at the Downtown City Bus Terminal (DTC), the bus heads west until it reaches Vine Drive. It continues west before turning and heading back east on Laporte Ave. It follows this street until it returns to the Downtown Bus Terminal. There aren't a lot of features along this route. It does pass Fort Collins City Hall and Poudre High School.
Line 81
This bus line helps riders explore the far north end of Fort Collins. Leaving the DTC it heads north along College Street (the highway) until it reaches the Poudre Valley Mobile Home Park. The bus then loops around and heads south before turning east into the historic old town district. This is a great bus if you need to get to the neighborhoods north of Fort Collins.
Line 14
If you need to get to the east side of the Downtown area you will want to use bus Line 14. This line takes riders from the Downtown Transit Center all the way to the east end of Fort Collins. It heads out and comes back along Mountain Ave. This makes it easy to catch outbound and inbound buses. While heading east it loops through several eastern neighborhoods before bringing the passengers back into the heart of Downtown Fort Collins.
Buses University Students Should Use
Any university student in Colorado is able to use the bus system in Fort Collins for free. This allows them to have quite a bit of mobility around the city, especially around the Colorado State Campus. Here are some of the most important bus routes for a university student to know.
Line 3
This is an out-and-back route from the Colorado State University Transit Center right next to the university campus. Heading west from campus the bus takes you past several of the student apartments near the campus. There is also a bus running at the same time east towards the university campus. The bus runs past the university basketball arena as well making it a great option if you want to avoid post-game traffic. Since there are constant buses running both ways, it is easy to catch a ride to or from campus.
HORN
This bus runs to several areas in and around the Colorado State Campus. It first heads to the west, where it loops around the neighbors on the western border of campus. It then heads east passing through the CTC before heading south. It weaves south through several neighborhoods before ending at the Vet School Branch of Colorado State. This is a great option if you need to get to any of the areas surrounding the university campus.
Buses in South Fort Collins
Line 19
This line connects the South Transit Center to the CTC on the Colorado State Campus. As part of this connection, it heads north and south running through several neighborhoods in the middle of Fort Collins. This is a great option if you want to access the heart of Fort Collins from a southern neighborhood. By taking this bus to the CTC, you can reach many areas within the central portion of the city.
Line 12
If you want as many options as possible check out Line 12. This line connects a large area because the bus drives north, east, and south all in one route. While many of the southern neighborhoods can feel disconnected bus lines like 12 can weave these neighborhoods together into a connective whole.
Z-Trip
If you don't like to take the bus you may want to look into the zTrip vehicles in Fort Collins. These are vehicle ride-share options to travel around the city while minimizing the number of cars on the road and the emissions being released into the air.
Each of these vehicles is driven by a professional driver that has experience navigating the streets of the city. The fare is capped so you won't have to worry about prices rising or "surge charges" that you may have experienced in the past with other similar services.
Rides can be booked and delivered to you anywhere within the city. While it might be a little more expensive than riding the bus, the comfort of picking your own pickup and drop-off location more than makes up for it. To book a ride, simply call (970)-224-2222 or visit their website

to schedule a ride. You can also use the zTrip app to set up your ride if you prefer.
Electric Scooters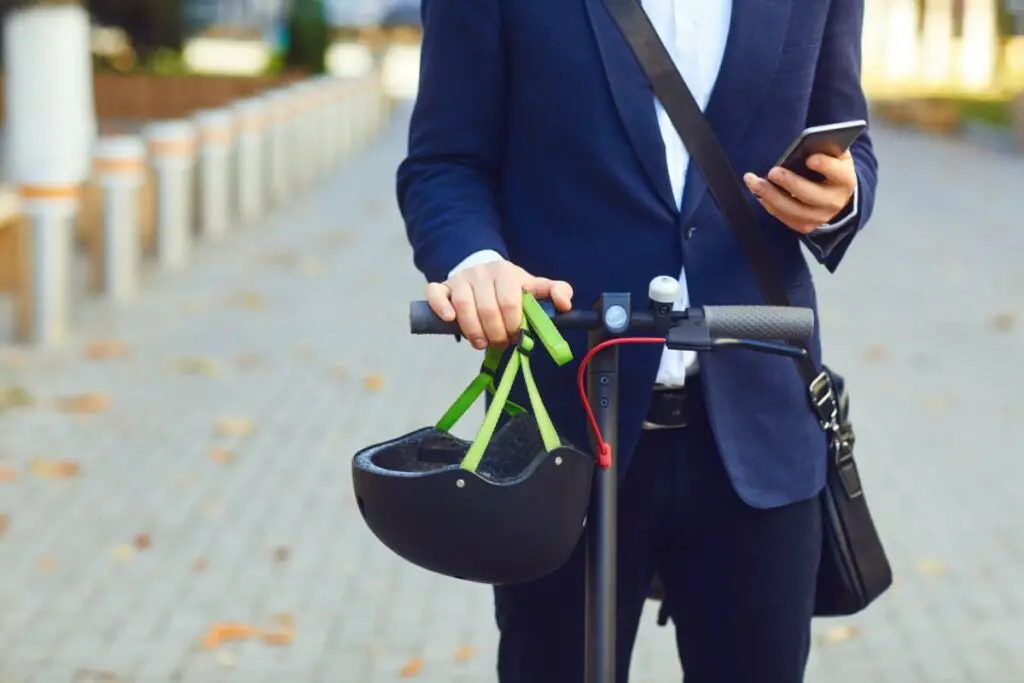 Another option, though it is a little bit newer, is to explore the city by using Electric Scooters. You may have seen these near your home or they may be completely new to you. These are durable scooters with an electric motor that can move up to 15 miles per hour.
To ride one of these scooters, you will need to pay a small fee to unlock the scooter then a slowly increasing fee the longer you use the scooter. It costs about $1 to unlock the scooter and $.30 for every minute after that. You can also buy a one-hour pass for $4.99 or a day pass for $15. These scooters are a great mobile option for a short trip or while exploring with friends.
Related Topics:
If you like the article above, here are some other similar articles you should check out!
13 Best Family Neighborhoods in Fort Collins, CO

9 Famous Celebrities Who Live in Fort Collins, Colorado

Is Fort Collins a Liberal City?