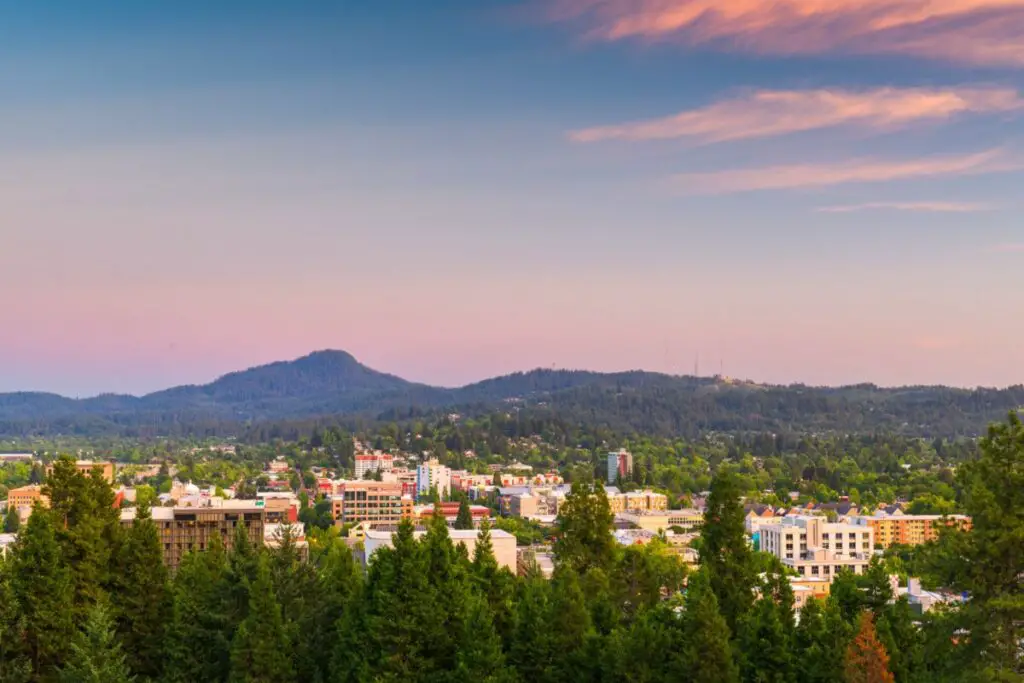 There are a variety of reasons that you may be considering using public transportation. For example, maybe your car is stuck in the shop or you want to reduce your impact on the environment. Whatever the reason, in order to use public transportation you should have the most information possible, so is there public transportation in Eugene, Oregon?
There is public transportation in Eugene, Oregon. Eugene has worked hard to improve its public transportation system in recent years. It has a large system of buses and is considered to be one of the best cities to bike in. Visitors can stick to a bus or mix it up with a bike and van shares.
Now that you know that Eugene has all of these options you might be wondering how you can get started traveling. Here are some tips and things that will help your trip start off with a bang.
Is Public Transportation Important In Eugene?
One of the first things that you may be wondering about is: is public transportation an important part of travel in Eugene, Oregon? Sometimes, you want to use public transportation but you find that it is expensive, doesn't go where you want it to, or is hard to navigate. People are often unsure about using public transportation in a city that they are unfamiliar with. To ease some of those concerns, here is some general information about public transportation in Eugene, Oregon.
The primary mode of public transportation in Eugene is the city's bus system. There are buses that weave throughout the city and hit many of the major destinations within the city. There are plans in the future to expand into other transportation modes in Eugene, but right now the main type is still the common city bus.
The other popular option among residents is biking. Eugene is considered one of the best cities in the US to bike in. The city was ranked #3

in the nation in the 2019 PlacesForBikes City Ratings. The city has several miles of bike-only trails as well as almost 200 miles of designated bike lanes on city streets. There are bridges for riders to use to cross major roads and highways. All of the city buses have bike racks so you can mix up how you travel. You can use your own bike or use one from the expanding city bike share program.
Buses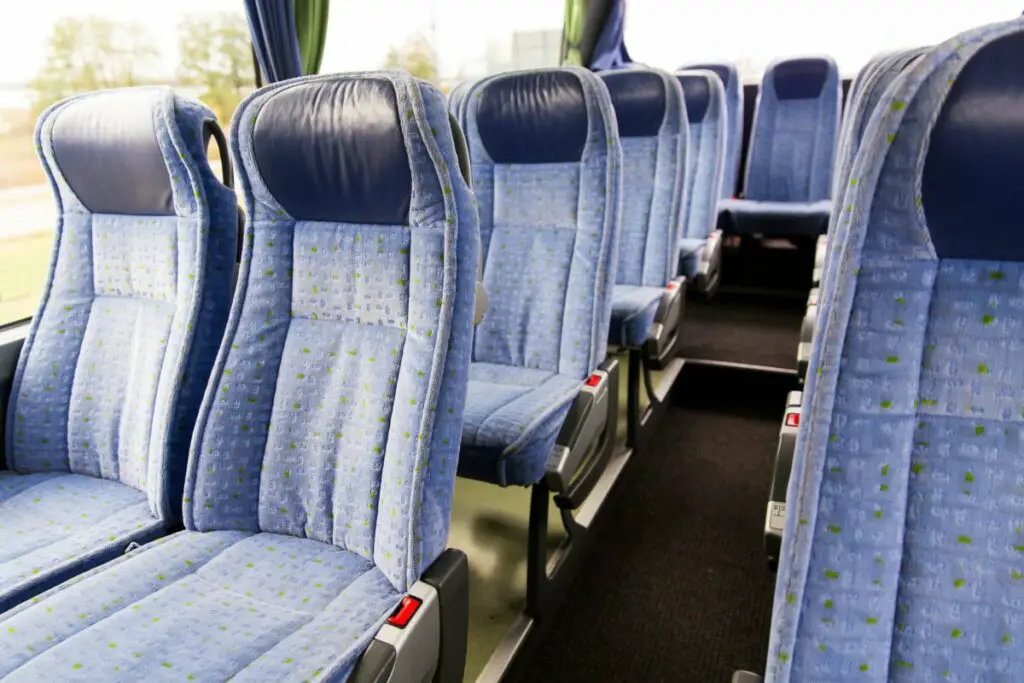 The biggest transportation option in Eugene is its bus system. Buses help to reduce the amount of traffic crowding the streets, especially in downtown Eugene, and to help people move quickly within the city. There are a variety of bus routes within Eugene, but here is one of the most important for you to know.
The first bus line that you should know in this city is the EMX line. This line runs right through the heart of the city and hits many of the largest destinations in Eugene. The line starts in West Eugene before moving towards downtown Eugene. Once in the downtown area, it passes the Medical Center, the University of Oregon, the Matthew Knight Arena, and the world-famous Hayward Field, before crossing the river into Springfield.
Once in Springfield, the bus makes a quick stop in downtown Springfield before making a turn to the north. The bus makes stops at Sacred Heart Medical Center and Gateway Mall before turning around and heading back along the same route.
Buses run all days of the week. On weekdays, buses start running before 6 am, and the last bus arrives in Springfield at 10:30 pm and in Eugene at 11:30 pm. On Saturdays, buses don't start running until 7 am, and Sundays are restricted even further, with buses only running from 8 am until 9 pm.
Bike Share
If you want to get around the city of Eugene quickly but don't have access to your own car, you might want to check out the city's bike share program. By using this program you can make your trips, especially small trips, without wasting much too much time out of your day. You can also keep yourself healthy and reduce your impact on the environment. With all of these benefits, there's no reason to not use the bike share program in Eugene.
To get started, you will need to find an available bike to use. Bikes can be found at one of the bike "stations" placed around downtown Eugene. Once you have found a bike you will need to check it out for yourself. You can do this one of two ways. You can either use the bike as a guest or buy a membership for the city program.
To buy a membership you can pay the operator, Cascadia Mobility

, $15 a month. This membership includes unlimited bike unlocks and 60 minutes of free ride time a day. This is a great investment if you are considering spending a lot of time in Eugene and need to travel a lot between different locations while in the city. However, it is not quite as good of an option if you are only planning on spending a couple of days in the city. If you only have a short trip planned, you may want to look into the guest membership.
The process for riding one of the Cascadia bikes as a guest is almost the exact same as riding it as a member. You will need to find an available bike at one of the bike rack "stations" around the city. Once you have a bike, you will need to check it out as a guest. Using the program's app you will be able to unlock the bike and input your payment info. You will then be able to ride.
The cost for a guest to ride is a $1 fee to unlock the bike as well as a 10-cent charge for every minute that you ride. If you are a student at the University of Oregon this is slightly different. University students can unlock any bike for free, but still have to pay the per minute charge while riding. They also have the option of buying a monthly membership for only $8 per month.
While riding, if you need to run into a store or take a break you can put your bike on "hold". By putting it on hold, you can run your errand and your bike will be waiting when you come back. Bikes can be placed on hold for up to one hour in total. Make sure you leave your bike in a secure area when placing it on hold.
While riding the bike you can ride it anywhere in the city. However, one of the city's bikes must start and end within the designated area in downtown Eugene. This is where you will find all of the designated bike racks to deposit your bike into after your ride is over.
If you can't find one of these racks, don't worry, as the bikes can be returned and secured at a standard bike rack for a $1 fee. Just make sure that the rack you choose is within the set boundaries. There is a $25 dollar charge for any bike that is left outside of the set boundaries. If you find a bike that isn't at a designated bike rack, you can return it to one of the designated racks for a $1 ride credit.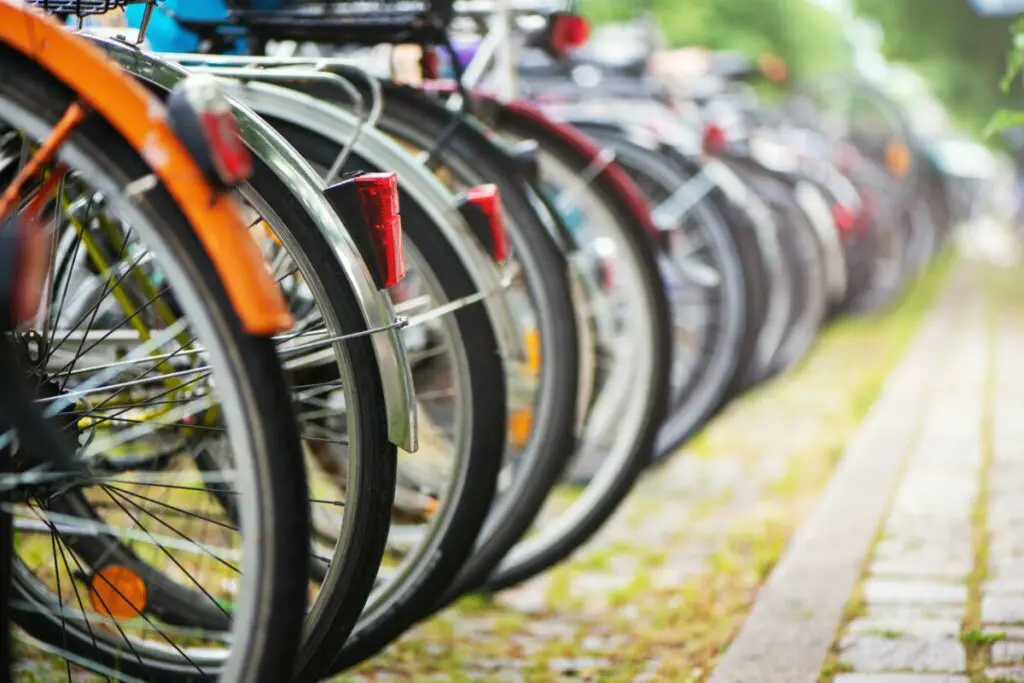 Vanpool
If you want to reduce your carbon emissions but don't want to work yourself into a sweat on a bike, you might want to consider joining one of the city's vanpools. Vanpools might sound a bit odd, but they are not exactly a new concept. Vanpooling is very similar to carpooling. However, you won't have to deal with having to find coworkers or people in your neighborhood that you can ride with, organizing which person drives which days, at which times people need to be picked up, and where you can pick them up.
Instead of dealing with this hassle, you can instead pass all of this off to a professional. Instead of squeezing into a small car, you can ride in a large multi-person van. While being driven by a professional driver with knowledge of the city roads and routes, you can relax, catch up on work, or take a nap. Riding in one of these vans reduces the wear on your car and lessens the amount of traffic on the city's streets. It is estimated that the vanpool system in Eugene reduces the number of miles traveled by personal vehicles by more than 500,000 miles each month.
To ride in one of these vanpools, you will need to pay a fare that is typically charged monthly. The fare tends to fall between $100 and $160 a month, or $3.20 to $5.10 a day. This fare depends on how far you need to travel each day. The number of riders can also change the cost of fare, as the more friends you ride with, the cheaper the fare becomes.