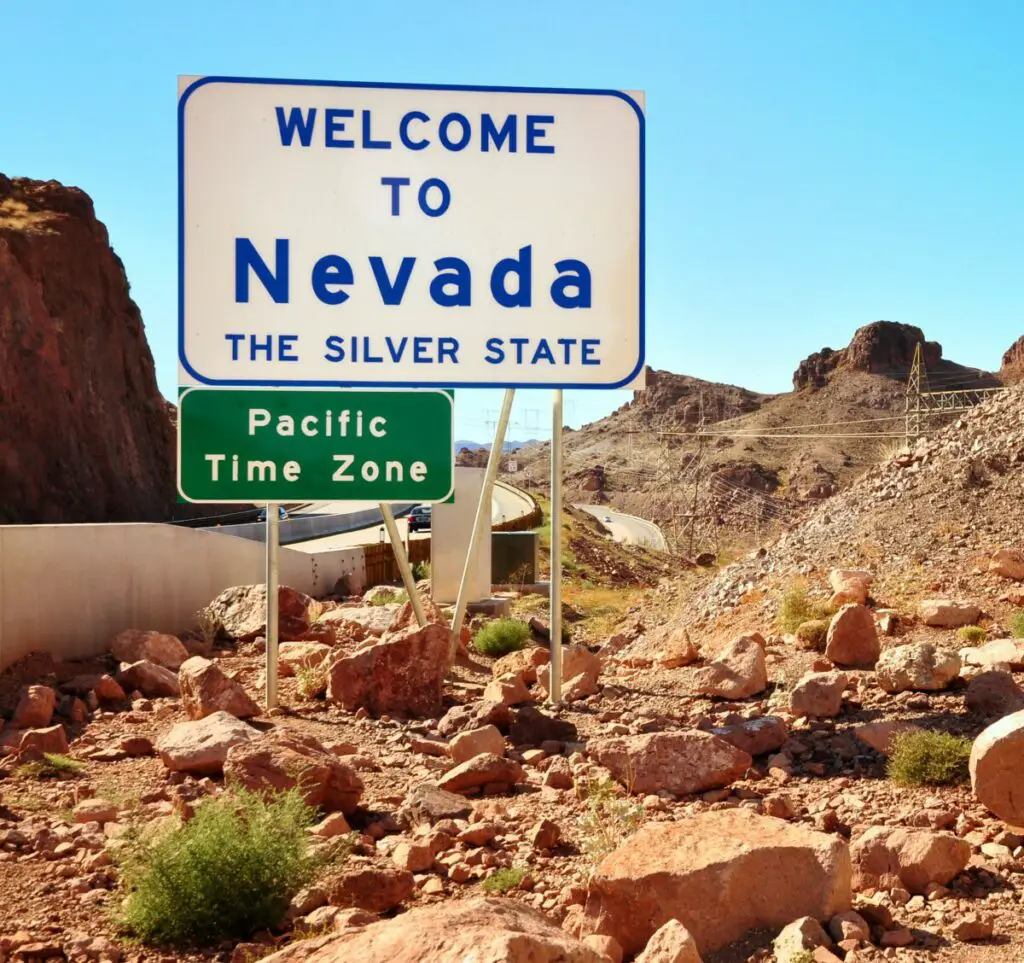 How do you get around Enterprise, Nevada without having to worry about dealing with traffic yourself? Here's what you should know about the public transportation system in Enterprise.
Public transportation in Enterprise, Nevada includes bus, rideshare, and taxi services. Bus services are provided by the Regional Transportation Commission of Southern Nevada. Uber and Lyft both serve Enterprise. There are also two airports near Enterprise.
Here's what you should know about getting from A to B in Enterprise, from finding your route to how to pay the cost, as well as what other transportation options you have.
Plan Your Route
Now, there are a few bus routes that go through Enterprise, but you need to find the one that will take you where you want to go. To do that, you should plan your ride using either Google Maps or the rideRTC app. The RTC's website does have its own trip planner built in, but it's literally just a more limited version of Google Maps.
With Google Maps, enter your starting point and your destination. If you don't know the exact address, then pan around and find it on the map and tap it. Make sure you've selected Transit as your transportation method. From there, Google Maps will give you options and you can adjust it as you like, including adjusting the time you want to leave or arrive.
The rideRTC app has a similar function, and the app itself will be more useful to you later. After you've registered, go through those same steps to find your route. The app will even show you what bus routes are near you, along with their arrival times. This is a great app to have if you plan on riding frequently, and we'll revisit it when we talk about fares.
RTC On Demand
Is your bus stop just far away enough that you'd rather drive yourself? Well, you are in luck because Enterprise has a large RTC-OnDemand serviced area. With this service, you can get door-to-door transportation anywhere in the service area. You can reserve your ride up to 14 days ahead of time, or you can get picked up within 30 minutes if your call.
These are smaller buses and can only hold up to 12 passengers, but they have bike racks and free Wifi, just like the other RTC buses.
They are also ADA-friendly, and paratransit passengers can get door-to-door service throughout the whole RTC service area rather than just the OnDemand service area.
To use the OnDemand service, download the RTC-OnDemand app. Book your ride by putting in your starting location, destination, and the time you want to leave. You will also need to specify the number of passengers on your ride.
You should also let them know if you have ADA needs, if you're bringing a bicycle, or if you qualify for reduced fares. That way, they will be prepared to handle your specific needs.
Be sure to be waiting at the pickup point 5 minutes before

the bus will get there, and have your payment or proof of payment ready. Payments can be made on the app or with cash.
Tickets and Passes
Now, before you go get on the bus, you'll want to be aware of how to pay the fare. The driver can't give you change, and they don't accept credit or debit cards. So, if it's just one you want, you'll want to make sure you bring exact change for the fare.
If you are going to ride the bus a lot, it'll be worth it to get yourself a pass. The RTC offers lots of different passes, including a 2-hour pass, a 24-hour pass, a 3-day pass (this one's only for visitors), a 7-day pass, a 15-day pass, and a 30-day pass (the last three are just for residents). This variety lets you choose the exact pass to fit your needs to get the best value from the system.
All passes can be purchased through the rideRTC app, the same app that you can use to plan your route. A few passes can be bought on board buses or at ticket vending machines, though the vending machines are few and far between within Enterprise. All things considered, the app is the best way to buy passes.
Reduced Fares
Some individuals qualify for reduced fares, which means they only pay half of the usual fare. These people are youth, senior citizens, and U.S. Military Veterans. Disabled people and Medicaid card holders can also apply for reduced fares. Visitors who qualify can also get a 50% discount.
To get your reduced fare, you will need to provide some documentation. If you use these documents to apply at the Bonneville Transit Center, they will give you a Reduced Fare card, which you can use in the future to show that you get reduced fares. Here are the documents you need based on your qualifications:
Youth are children of ages 6 through 17 (ages 5 and under ride free with an adult). They can provide their birth certificate or a DMV-issued photo ID. Students K-12 can present a current student ID card instead of using a Reduced Fare card.
Anyone holding a Medicaid card can use that card and a DMV-issued photo ID as their documentation.
Seniors are people ages 60 and older and only need to provide a DMV-issued photo ID.
Veterans will need to show a DMV-issued photo ID from the state of Nevada, as well as one of the following documents: their Veterans ID card, DD214, or Military Retiree ID Card.
Disabled people without a Medicaid card can present instead a signed letter from a physician detailing the time frame of the disability. The letter must be the original document and less than three months old.
Visitors must provide a valid reduced fare card from another system to qualify for reduced fares through the RTC.
Once you have your Reduced Fare ID card, you will use it when you pay fares and board the bus. For example, if you pay at the farebox, you will show the card to the operator, pay the reduced fare, and then tap the card on the validator.
If you have a pass, you will show your Reduced Fare card

along with the pass when you board the bus.
Local Colleges
If you are a student, faculty member, or staff of one of the local accredited colleges, you can get reduced rates for passes at your college campus. These colleges include CSN, Nevada State College, and UNLV.
To get your reduced-rate passes, just use your school ID to purchase the pass where they are sold on your campus, and you're good to go. Show your school ID

along with the pass when you board the bus.
Other Transportation
Carpool Rewards
Did you know that the RTC has a program that will reward you for reporting how you commute every day? The program is called Club Ride, and it's a federally funded program that does just that.
The aim of the program is to entice people to commute responsibly, reducing both road congestion and pollution. They do so by rewarding members for green commutes, providing their members with discounts for some local retailers and restaurants, and promoting carpooling through their carpool ride-matching tool.
Whether you took the bus, rode your bike, found a carpool, or even just stayed home, report it to Club Ride, and you'll be eligible to win prizes! Every month, Club Ride selects a whole bunch of people who reported and awards them with gift cards valued between $10 and $50. Those who use the transit system can also get a free 30-Day RTC bus pass.
Club Ride has also partnered with some local businesses to get its members discounts. These include restaurants, services, retailers, and entertainment merchants.
One really helpful tool Club Ride has is the carpool ride-matching tool. With this tool, you just put in where your regular commute begins and ends, and the app will find people with a similar commute and allow you to contact them to establish a carpool. Carpooling reduces traffic and omissions, and it lets you get in the fast lane!
You can even check with your employer to see if they're partnered with Club Ride

if you want to easily find people to carpool with.
Taxis and Rideshares
If the bus is too slow for you, you might want to take a taxi

instead. There are 16 different taxi companies that serve the area around Las Vegas, and this area has been rated as the best place in the United States to get a taxi for 2 years running. It costs quite a bit more than riding the bus, but the service is a lot faster.
You can also find Uber and Lyft rideshare services in Enterprise, Nevada.
Airports
For air travel out of Enterprise, you have 2 nearby airports to choose from. You can either take the McCarran Airport or the Henderson Executive Airport.
The McCarran Airport, also called Harry Reid International Airport, is one of the busiest airports in the world, so if you want an easier and more economical flight, go through the Henderson Executive Airport. It's a bit farther away from Enterprise than the McCarran, but since it's less busy, it will ultimately save you time.