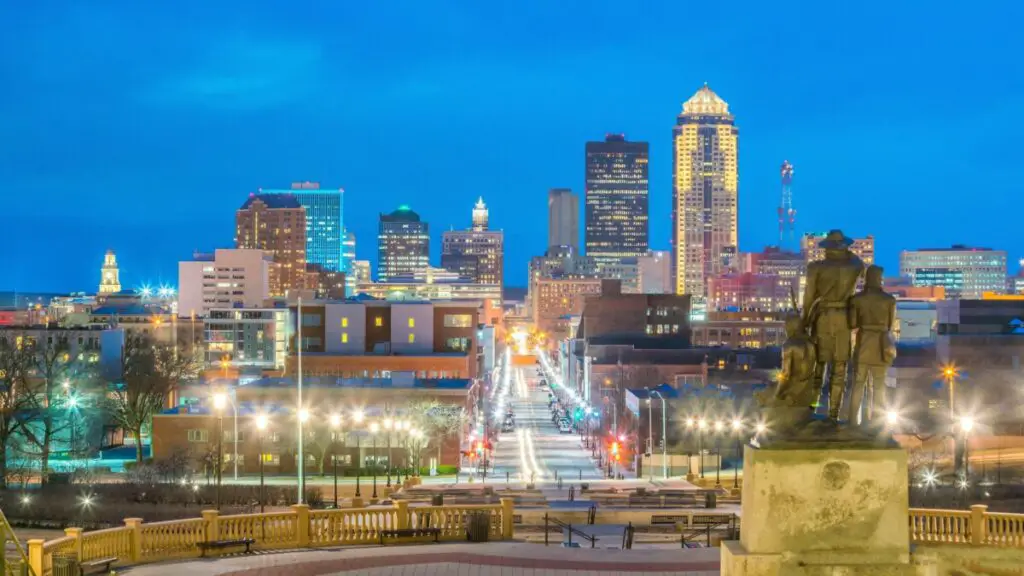 Des Moines is the capital city of Iowa. Being a large city, it can be difficult for a visitor or residents to find their way around, which is where the city's public transportation system comes into play. By using the different forms of transportation provided by the city, you can stop worrying about how you are going to get around and start thinking about all the places you want to visit.
Des Moines, Iowa has several different forms of public transportation tied together by the city's bus system. Buses take visitors and residents to a variety of locations around the city. For shorter trips, people can ride the shuttle or use the bike share program.
While it is good to know that there are public transportation options for you to use, it is always better to know how to use them most effectively. Below, I have included some tips about each type of public transportation, as well as how to best use them to get around Des Moines.
Is Public Transportation Important in Des Moines, Iowa?
Des Moines is one of the largest cities in Iowa. In terms of area, Des Moines is larger than cities like Seattle and Baltimore. It is also only a little smaller than cities like Milwaukee and Sacramento. It is too large of a city for someone to walk between all of their destinations.
Instead of dealing with all this hassle, you need to use public transportation instead if you don't have a car. In Des Moines, public transportation can take you anywhere you need to go quickly and without this hassle. Next time that you visit this Iowa city, plan on using these options and focusing on your trips. Here is some specific information about each of the different options you have available to you.
How to Ride the Bus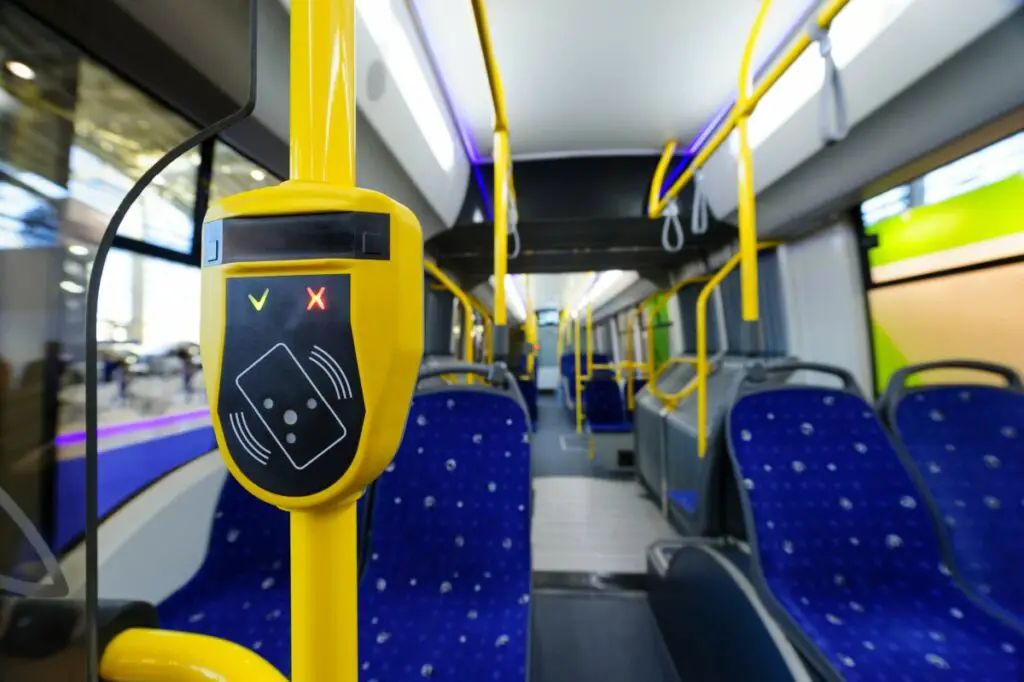 The most varied of these options is the city bus system. Most of them start from the DART Central Station and fan out from downtown Des Moines from there. Fare for these buses costs $1.75 for a one-ride ticket. You can also purchase a day pass for $4 a day or a weekly pass for only $16.
Tickets and passes can be purchased online or when boarding. If you plan on paying for yours while boarding, make sure that you have the exact change, as drivers cannot offer you change.
How to Ride the Shuttle
To help people get across the city in a timely manner in a way that is not expensive, the city of Des Moines has provided two shuttle systems in the downtown area of the city. Each of these shuttles is free to ride and covers a regular loop throughout the city.
There are several shuttles available, which means that you can stop by any of the stops and you won't have to wait long before a shuttle comes by. These shuttles are easy to ride and convenient for short explorations around downtown Des Moines, Iowa.
Route 42
This is the larger of the two shuttle routes covering a good stretch of downtown Des Moines. The shuttle starts at the Iowa State Capitol and heads down along Grand Avenue right in the heart of the city. Along the way, it makes stops by the Des Moines City Hall, a YMCA center, the Temple for Performing Arts, and the city library.
Once the shuttle reaches the end of Pappajohn Sculpture Park it turns and begins to loop back towards the State Capitol Building. On the way back, it passes the city farmer's market, the Simon Estes Amphitheater, and the State Historical Buildings.
The shuttle runs Monday to Friday during the hours between 6:30 am and 6 pm. Hours are slightly different on weekends. Shuttles start running at 8 am and only stay in operation until 5 pm. Shuttles run past each station every 15 minutes. While this shuttle is convenient, do not plan on using it for a late-night adventure since it only runs during daylight hours. However, it is a good form of public transportation to use if you get off of work around 5 pm or slightly later.
Route 40
This is the other shuttle route in Des Moines. Instead of covering a large area of the city like its partner, this shuttle focuses on helping riders explore the historic district area of Des Moines. The shuttle starts near the historic Polk County Courthouse before beginning to weave through the neighborhood. Once it reaches Central Street Park, it turns around and heads back along another route.
This shuttle is open every weekday from 5:30 am to 6:30 pm. It does not run on weekends. Like the other shuttle, it runs every 15 minutes, so there is no need to worry about rushing to a stop at a particular time. This shuttle is a great choice for exploring a small but rich part of the city of Des Moines.
How to Ride the Train
If instead you plan to travel outside the city, you will need a different form of transportation. That is where the trains come in. Trains won't be good if you only plan on staying within the city limits. They will be of great help to you, however, if you need to get to another city besides Des Moines.
The Amtrak station sits just south of the city of Des Moines. It has western and eastern lines which lead to different cities and eventually to different states. Depending where you want to travel will determine which of these trains you will board. Here is something about each line.
West Line
The West Line will take you from the center of Iowa along the southern edge of the state towards Nebraska. The next major city along this line is Omaha, Nebraska. If you plan to travel there from Des Moines a ticket will cost you $46. The trip will take just under 3 hours, clocking in at 2 hours and 46 minutes.
East Line
If you want to head east, you can ride the East Line. There isn't much to note along this line. If you need to transfer to a different line the Galesville station has a total of 4 lines going through the city. However, the biggest city along this route is Chicago. If you would like to travel here, the trip will take 7 hours and 10 minutes. It costs $94 for a one-way ticket. I probably wouldn't recommend this as a day trip if you still have things that you want to do in Des Moines or Chicago.
How to Use the Bike Share Program
If you need to make a short trip consider using the city's bike-share program. The city provides standard as well as electric bikes for residents and visitors to use. Standard bikes have adjustable seats and are easy to ride. You can also splurge and rent an electrical bike. These bikes have a built-in motor so you won't have to pedal as much and you will be able to get up to higher speeds.
To use one of the bikes, find one of the stations around the city. Stations are easier to find in downtown Des Moines but there are a few stations that can be found closer to the edges of the city. Once you find a station, choose a bike that you like and unlock it. Bikes can be unlocked by using your credit card or the mobile app if you have a membership with the bike system.
There are two options that you can choose between before riding. You can either buy a one-time pass or pay for a monthly pass. If you are only planning on visiting Des Moines for a few days, you will likely want to stick to guest passes. Using the kiosk that can be found at each bike station, select the bike you would like to ride and add it to your card.
A single ride pass will cost you $1 to unlock the bike and then will charge you an additional $.10 for every minute ridden. This time starts when you unlock the bike and continues until the bike is returned to a station. For this reason, you won't want to leave the bike unattended while shopping or exploring one of your destinations, as you will still be paying for the bike, even though you won't actively be using it.
Electric bikes cost a bit more, costing $.25 for every minute ridden on top of the $1 unlock fee. Rates will vary for other longer-term bike passes.
Unlock the bike and ride it as short or long as you would like. While riding, remember to wear a helmet and to follow the rules of the road. Once you are finished, make sure to return the bike to one of the designated bike stations around the city. Bikes that are damaged or improperly secured can get you additional charges on your account for any needed repairs or replacement bikes. This mode of transportation

is a great option for you to get around Des Moines, Iowa!