Dayton, Ohio has a few options for public transportation. Still, Dayton, Ohio is a lot like the rest of the cities in Ohio that have very little public transportation. However, you can get around the city without a car.
Dayton, Ohio has a good bus service called Dayton RTA that is easy to use for everyone in the city. Dayton, Ohio is big on saving fuels, so they have a well-used carpool system called Zipcar. Dayton, Ohio also has a good taxi service, which provides more public transportation.
With Dayton, Ohio's many options for public transportation you will have to make some choices on how you wish to get around the city. After talking with locals and public transportation services, I have compiled a list of your options with all the details you need. Read on to learn about the cost, accessibility, and range of public transportation in Dayton, Ohio.
Dayton RTA
Dayton, Ohio's top mode of public transportation has to be the Dayton RTA bus service. The Dayton RTA bus system is the biggest bus system in all of Ohio.
To ride the Dayton RTA will cost people ages twelve years and older $2 a ride. However, the paratransit ride for the RTA is $3.50.
The Dayton RTA has an option where you can download an app called the Dayton

RTA tap pay. The Dayton RTA tap pay has an option where you can go through and tap your phone to a device at the RTA stops and it will automatically charge you.
If you do not want to use your phone for a tap pay option Dayton RTA also offers a tap card. You can load the card online and then all you have to do when you get to your stop is to tap your card to be able to ride on the Dayton RTA.
It will cost you $55 to get a monthly pass for the Dayton RTA. This could be a great service for you if you need to use the bus frequently. If you just want a day pass, you can pay $3 a day.
The Dayton RTA offers police officers, firefighters, and other public service workers free rides if they are in uniform. This shows how friendly and kind the Dayton RTA is.
Cabs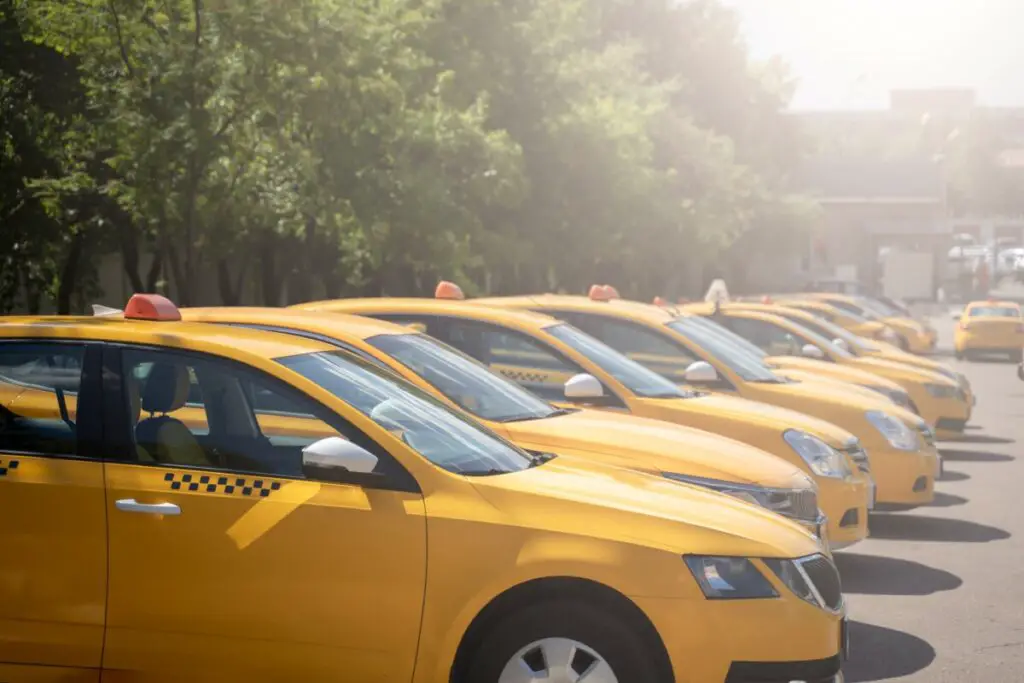 If you want to be picked up from where ever you are staying, the Dayton Taxi service may be the best option for you. The Dayton Taxi

service has high-quality vehicles to make your trip as comfortable as possible.
Dayton Taxi prides itself on how they train its drivers to be able to get anywhere in the city. They also offer luggage assistance for those who want or need it.
Riders are allowed to call the Dayton Taxi service and ask for them to come and pick them up, so they can leave from any location they wish. Dayton Taxi is also family-friendly and would love to have your child ride with them.
Dayton Taxi also does not charge extra for parking, so you will be able to know your entire bill. Dayton Taxi is also fully insured so you will not be held responsible for damage inside of the car.
There is also no extra cost for late-night or early morning pick-up. The price range includes 24-hour pick-up. The price range of your taxi ride is dependent on the distance you travel. There is a fare counter that will be available for the rider to watch the entire time they are riding on the Dayton Taxi. This way every rider will be able to determine how much they are going to pay while riding on the Dayton Taxi.
Shuttles
There are several different shuttle options for locals in Dayton

, Ohio. One of these options is the Dayton Airport Shuttle Service. This service does provide shuttle services to and from the Dayton Airport. This is very convenient for riders who are trying to get on their next flight quickly.
The shuttles are all fully insured to protect the riders from unfair charges. The shuttle drivers are also all fully certified in the state of Ohio.
The Dayton Airport Shuttle Service also does not solely cover rides to the airports, even though this is what most people use them for. They also will make other long-distance shuttle service rides. If you call them they will work with you to find a way to get you to your next destination, even if it isn't part of their normal route.
If you are a student at the University of Dayton

, there are a lot of shuttle options for you. Two main shuttles go through the University of Dayton. Shuttle A and B go through the Irving Commoners to the Gosiger, but at different times. This means you will not have to wait a long time to be able to get on your shuttle to travel to the other side of campus.
The University of Dayton Shuttle service is completely free to students.
Uber and Lyft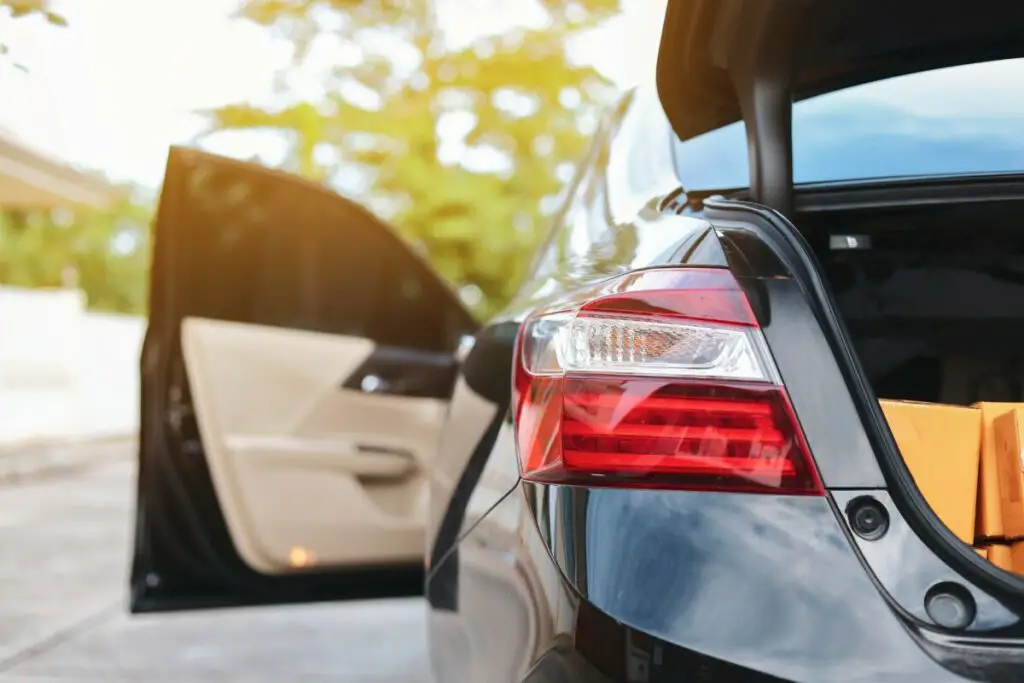 Both Uber and Lyft operate in the city of Dayton, Ohio. Uber and Lyft are both businesses that perform the same function. They both contract private drivers to pick up passengers who can order a car off of an app on their phones or computer. It is a very common and useful service to get around the city quickly.
Uber covers the entire city of Dayton, but they will charge you an extra $3.00 fee for picking you up at the Dayton International Airport. In general, the pricing of Uber is dependent on lots of different factors, which makes it impossible to give an estimate in this article on how much your Uber ride is going to be.
Uber charges a base fare, distance fare, type of car, surcharges for toll booths, tip fare, wait for time fee, surge pricing, and miscellaneous fees covering unexpected issues such as traffic wait time fee. Uber does have a very useful program created that calculates an estimate

of how much your ride is going to cost with all of these factors measured.
Lyft also has a very complicated pricing model that includes, Lyft fare, local tolls or fees, tips to the driver, ride route, ride type, ride availability, and demand. Lyft has also created a ride estimator

program that is useful for riders who are living on a budget.
Bike Rental
If you are looking for a more eco-friendly mode of transportation that is great for your health then riding on a bike-share program will be a great option for you. The best bike share program in Dayton is Link. Link

was created in 2015 and had 225 bikes and 24 hubs when it started up. Since Link started up, over 18,500 users have taken over 140,000 trips, which shows the success of this business.
In 2020 Link partnered up with Drop Mobility, which allowed them to gain access to 1000 electric-assist bicycles, and in 2021 they added 37 more hubs into Huffman and Carillon neighborhoods. Link has made sure that there are hubs and accessibility on the University of Dayton campus so students can start and maintain a healthy lifestyle.
Link has a $1 unlock fee for when you take out your bike, but they will put a $10 hold on your card for the usage fee. To ride on the regular bike for 4 hours will cost you $8. If you want to ride on the electric bike for 4 hours it will cost you $15.
There is 90 day and an annual Link membership. If you plan on using Link very often, then one of these choices might be best for you. The 90-day membership will cost you $26 every 90 days or you can buy the annual membership and that will cost you $90 a year.
Zipcar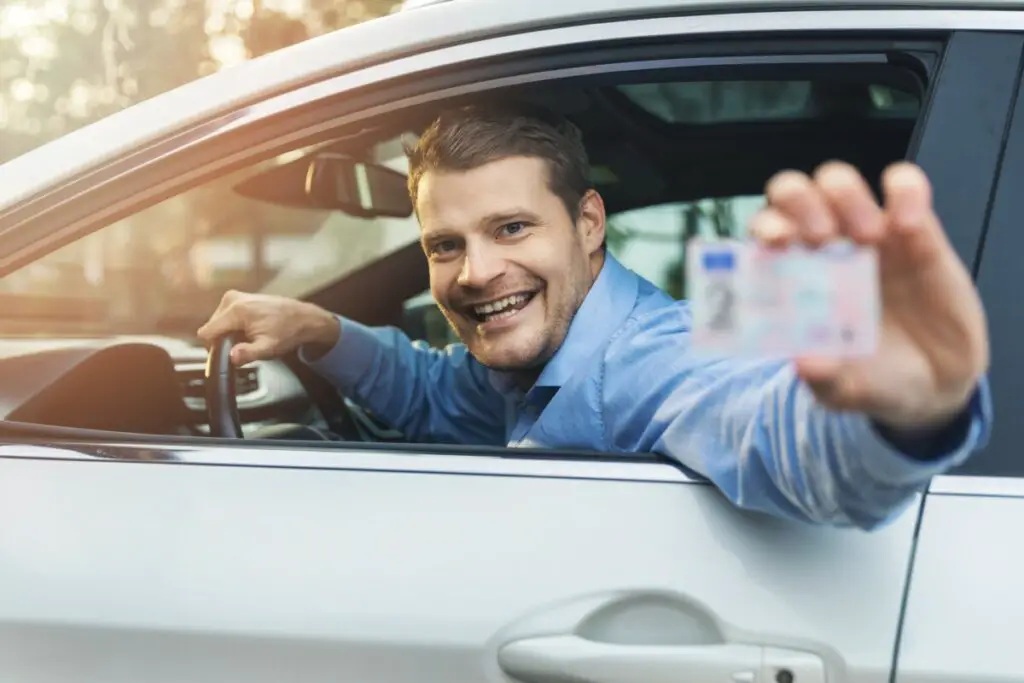 Dayton

, Ohio has another great rideshare program called Zipcar

. Zipcar is like a rental car system, but a lot cheaper.
When someone signs up for Zipcar they are required to show a picture of their driver's license and their regular credit card to prove that they are a real person. Once Zipcar has confirmed the driver, they will gain access to the Zipcar app.
On the Zipcar, app drivers will be able to request a car and find the closest one to them. They can then unlock the car with their app and be able to get in and use it. They will first do a quick check to make sure that there is no damage or messes in the interior or exterior of the car so you will not be accidentally charged for any clean-up work.
When you are done with the car you just return the car back to the spot you got it and then you go through and clean the car. Also, make sure that you have the car gas tank filled above the 1/4 line. If you don't refill the gas and clean out the car, you can be charged $50 for the car ride.
The cheapest option is to get a membership which costs you $9 a month plus an additional $10 an hour riding with the car.