Getting around a city can be difficult, especially without a car or when gas prices are high. Many big cities are blessed with public transportation to facilitate their residents and visitors, but it can often be confusing for those who don't use it regularly. We have all the information about Dallas's public transportation.
The Dallas Area Rapid Transit provides public transportation in Dallas and 12 surrounding cities. It has the bus, rail, streetcar, and paratransit services. Buses and trains run from 5 am to midnight daily and service is offered every 7.5-30 minutes depending on the time of day.
The following information goes through the major services DART offers, as well as fare options and other information that will make using DART buses and trains easier. The DART website has a more comprehensive guide to its services as well as contact information, fare prices, and more details about how DART is operated.
What Is DART?
The Dallas Area Rapid Transit (DART) is the public transportation system set up in Dallas. It offers a wide variety of public transit options in order to connect as much of the city of Dallas and the surrounding area as possible.
DART services Addison, Carrolton, Cockrell Hill, Dallas, Farmers Branch, Garland, Glenn Heights, Highland Park, Irving, Plano, Richardson, Rowlett, and University Park. Additionally, it connects to the DFW International Airport, and Fort Worth and Tarrant County via the Trinity Railway Express (TRE).
DART has a specific app for tickets and passes called GoPass. They provide physical pass cards that can be scanned on card readers as well as digital tickets that can be shown to vehicle operators. It can also be used to book GoLink trips that create a connection of different DART services to be used during your trip for curb-to-curb, door-to-door service.
Fares and Passes
DART has a variety of different tickets and passes to accommodate all kinds of needs. Physical tap cards can be issued, but the GoPass app provides digital passes as well. Any digital passes have to be activated before use.
Day Passes: Day Passes buy an unlimited amount of rides on the purchase date through 3 am on the following day.
AM/PM Passes: These are passes purchased and effective either in the morning (AM) or afternoon and evening (PM). AM Passes are passes purchased or activated before noon and are valid until noon. PM Passes are purchased or activated afternoon and are valid until the end of service.
Midday Passes: The Midday Pass provides unlimited rides between 9:30 am and 2:30 pm for a week.
Single Ride: Single Ride tickets are for one-way trips only on DART buses. Purchase is cash-only and only on buses. No pass is issued.
TRE One-Way Pass: This is a one-way pass for TRE only. Only available on the GoPass app, valid for 75 minutes after activation with no transfers.
Dallas Streetcar One-Way Pass: One-way, no transfer trip on Dallas streetcars. Available on the GoPass app or with a GoPass tap card.
GoLink One-Way Fare: Valid for one GoLink Trip with no transfers.
31 Day Passes: 31 Day passes provide fare for 31 days of trips on DART services. Available only on the GoPass app or with a GoPass tap card.
The prices differ depending on if the trip is local or regional and depending on which kind of pass is bought. There are reduced fares offered for seniors, non-paratransit certified persons with disabilities that have a valid DART issued photo ID, kids ages 5-14 (under 5 can ride for free with an adult), high school students with a DART Service area high school ID, undergraduate/trade school students at schools in the DART Service area that aren't participating in the Higher Education Program with a valid DART student ID, discount GoPass Tap Card holders, and Reduced Fare GoPass Tap Card holders.
DART also offers fair programs for businesses and their employees, and students at participating colleges, universities, trade schools, technical schools, high schools, and middle schools.
Buses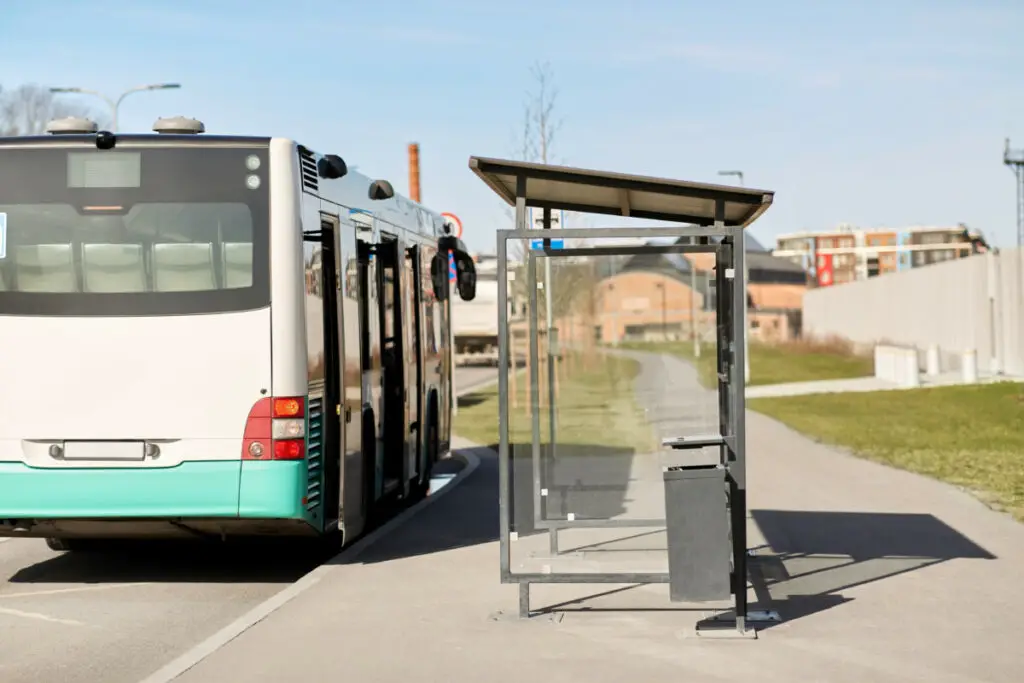 DART buses run between approximately 5 am and midnight daily. During rush hours, bus services are available every 7.5 to 15 minutes depending on the area. During midday and on weekends, services are available every 20-30 minutes. During late night hours, services occur every 30-60 minutes.
Route numbers and names are displayed on the bus above the driver's windshield. Schedules and maps are kept up to date on the DART website.
Buses accept exact cash or change or DART passes as acceptable fare. Fareboxes accept $1 dollar bills and coins and have card readers for GoPass Tap Cards. GoPass tickets must be activated prior to boarding the bus and must be shown to the bus operator.
Stop signals will be yellow plastic strips located next to the windows or red buttons above passenger seats. About a block before your stop, press either the strip or the button to let the operator know you need to get off. The operator will open the front door while the rear doors have a press bar or button to open them.
Rail System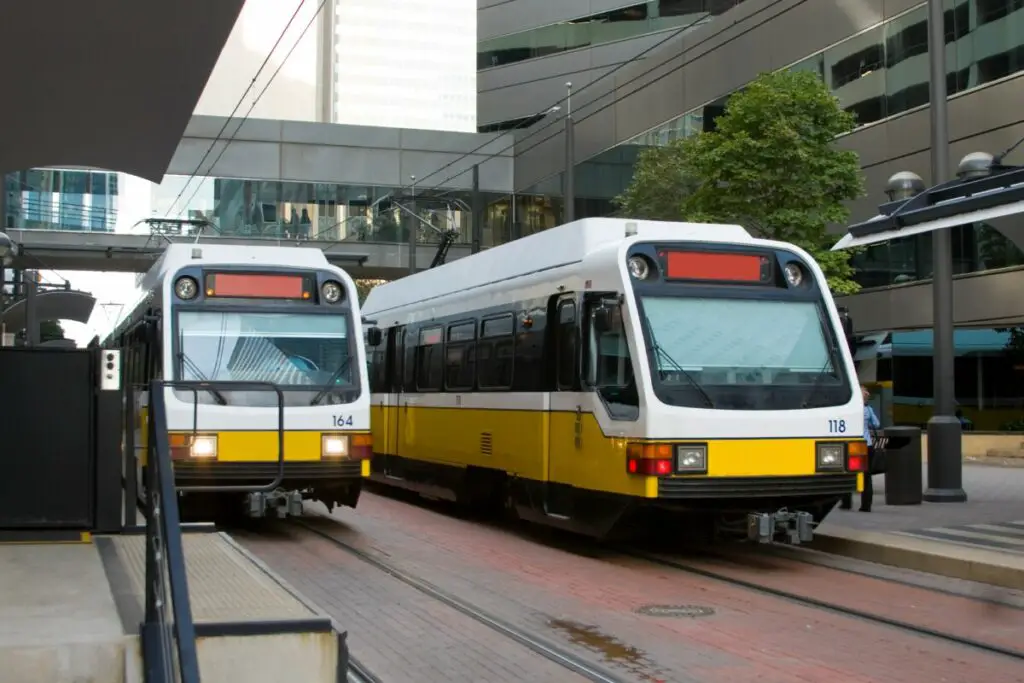 The DART Rail System operates from 5 am to midnight seven days a week. There are 65 stations located in downtown Dallas and the surrounding area.
Tickets and passes can be purchased and printed at Ticket Vending Machines available at all rail stations. GoPass Tap Cards and tickets bought on the GoPass app are also acceptable. Card readers for GoPass Tap Cards are available at all rail station platforms. GoPass tickets must be activated prior to boarding. Fare Inspectors may inspect your ticket during your ride, so have your printed ticket, GoPass Tap Card, or GoPass ticket available if necessary.
The different lines are designated with color-coded destination signs that list the final destination of the train. Trains will stop at each station on the line and operators will announce each stop. When exiting, push the exit button beside the door. Up-to-date schedules and maps can be found on the DART website.
Red Line: runs from Parker Road in Plano south to downtown Dallas along the North Central Expressway, then to Westmoreland in West Oak Cliff.
Blue Line: runs from Rowlett and Garland south to downtown Dallas, then to UNT Dallas in South Oak Cliff.
Green Line: runs between North Carrollton/Frankford to Buckner in South Dallas.
Orange Line: runs between Parker Road and DFW Airport during peak hours on weekdays, and between LBJ/Central and DFW Airport all other times.
All four lines provide service to Pearl/Arts District, St. Paul, Akard, and West End stations in downtown Dallas.
Trinity Railway Express (TRE)
The TRE is the commuter train that runs between downtown Dallas and Fort Worth, stopping in the Mid-Cities and the DFW Airport as well. Trains are scheduled to run every day but Sunday between the hours of 4 am and 1 am, depending on the location. There are fares specific to the TRE as well as other passes and tickets that are available on the GoPass app. Stations in downtown Dallas correspond to the DART rail stations.
Streetcars and Trolleys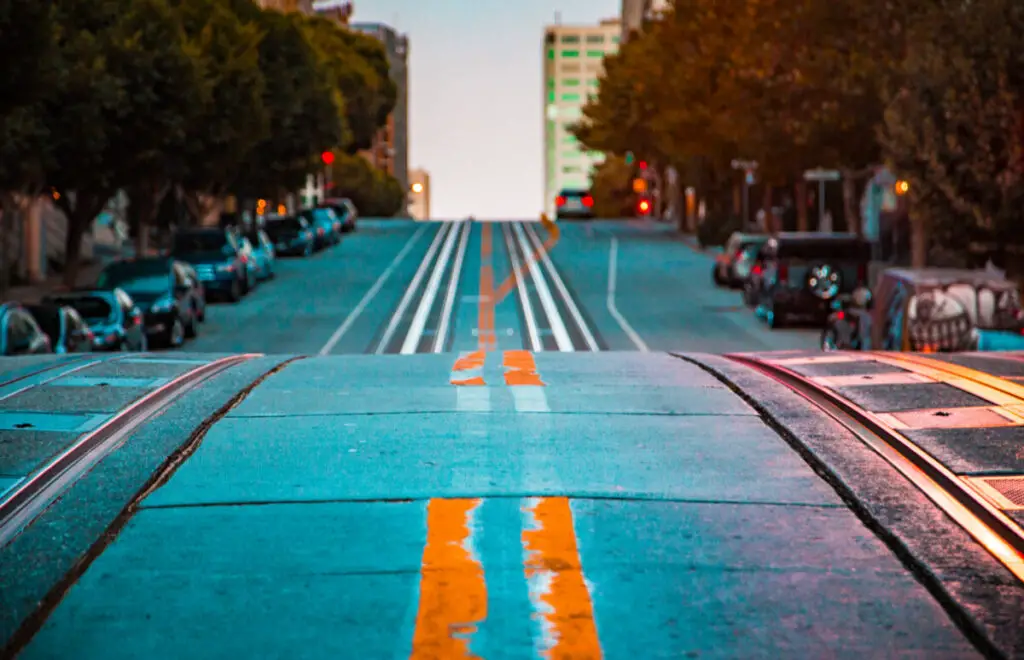 There's a 2.45-mile streetcar route with six stops that traverses the area between the EBJ Union Station in downtown Dallas and the historic Bishop Arts District. Starting at 5:30 am, streetcars run every 20 minutes until the end of service at midnight. Fare is $1 for a one-way trip that's included with any valid DART Pass. It's available on the GoPass app and on the GoPass Tap Card, but cash into accepted onboard the streetcars.
DART also offers the M-Line Trolley which runs between the downtown Dallas Arts District and Uptown. The Trolley is free and connects to the Cityplace/Uptown Rail Station.
Paratransit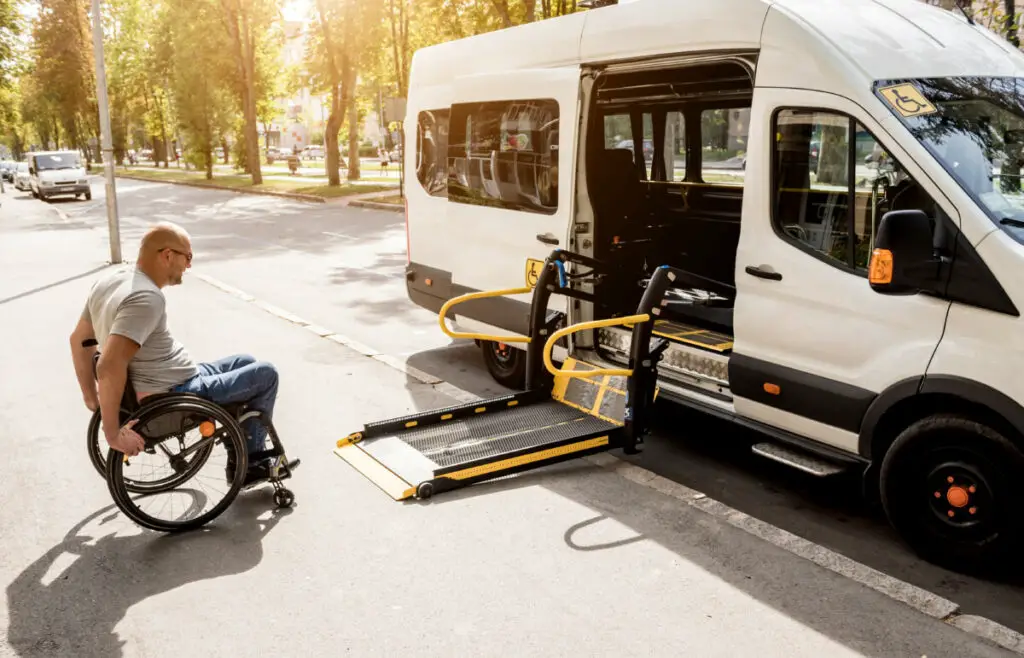 The DART Paratransit Services are there to serve people with disabilities who are unable to use DART's fixed-route buses or trains. It's a shared-ride service operated with a variety of accessible vehicles. There are wheelchair lifts, ramps, and boarding chairs available for those who are unable to use the steps to enter the vans.
The Paratransit services cover the entire DART Service Area and the DFW Airport.
Services are available in two varieties: Demand and Subscription. Demand services are one-time reservations for services and Subscription services are standing reservations for those who make the same trip at least once a week. Reservations can be made online or with a live agent. Trips do have to be booked at least a day before the trip is going to be made.
Pick-up is scheduled for a twenty-minute window. The ride can arrive anytime within the twenty-minute window and will wait 5 minutes for the rider to board, so riders should be ready at the beginning of their window. They will receive a call when their ride is almost to them.
Paratransit services are provided specifically for riders who are unable to use DART's buses or trains because of physical, cognitive, or visual disability. There are eligibility criteria that a rider must meet as well as an application to fill out. Once these conditions have been met, riders will be provided with DART ADA Paratransit Eligibility Certification that will need to be presented when they use DART Paratransit Services.
Related Topics:
If you like the article above, here are some other similar articles you should check out!
17 Reasons Not to Move to Dallas, Texas

9 Famous Celebrities Who Live in Dallas, Texas

Is Dallas, TX a Liberal City?