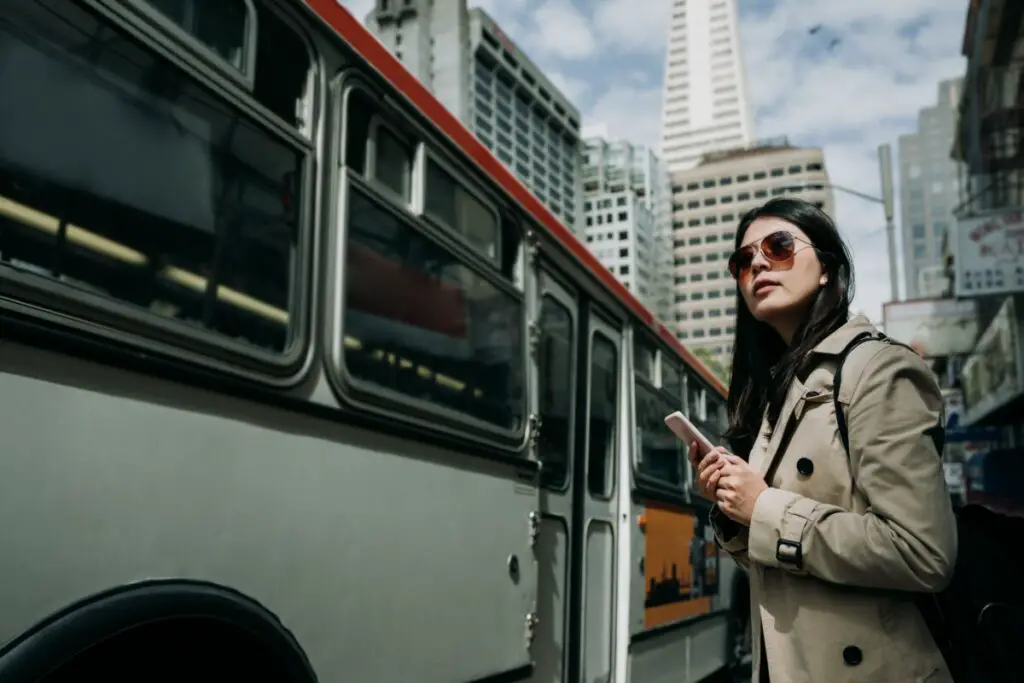 When I was a child I visited Columbus and saw something that shocked me to my very core; I saw a school bus for adults, or at least that is what I thought it was. As a child who grew up in a rural farming area, I had no idea what public transportation was. I grew up realizing that the school bus for adults was one of Columbus Ohio's many public transportation options to get around the city.
COTA is a public bus transportation service in Columbus, Ohio, which will be able to transport citizens across the city. Columbus, Ohio is big on saving fuels, so they have a well-used carpool system called Gohio. There is also a COGO bike share available to rent a bike to get to work.
With Columbus, Ohio's many options for public transportation you will have to make some choices on how you wish to get around the city. After talking with locals and public transportation services, I have compiled a list of your options with all of the details you need. Read on to learn about the cost, accessibility, and range of public transportation in Columbus, Ohio.
Buses
The bus I saw as a child was a bus for COTA, which is the Columbus Ohio Transit Authority. This is Columbus, Ohio's main transit service that covers the entire city and its suburbs.
COTA has 39 different routes that can get you almost anywhere in the city. The cost for one ride on COTA is $2 for an adult, but COTA does work with the government to make its fares cheaper for those who are on financial assistance

with the government.
Those who are on Snap food stamps, publicly funded childcare, Ohio Works First cash assistance, Prevention, Retention and Contingency emergency assistance, Medicaid, and Temporary Assistance to Needy Families will only have to pay half fare.
An all-day pass is $4.50, but if you want to pay for an all-use pass for a month, it will cost you $62.00. A half-off discount for the passes will be given to Seniors and children between the ages of 5 and 12 if they purchase the pass in advance to arrive at the bus stop.
Ohio also has Go Bus

, which is a service that will drive you to any of Ohio's major cities. This service does stop in Columbus, Ohio. Prices differ depending on how far you plan on traveling on Go Bus, but the most expensive option is $30, which makes this an affordable option for travel.
Taxi
If you want to get to a specific location and do not want to worry about bus stops, another option is using a taxi. Columbus, Ohio has more taxi services than I can mention in this article, but I will mention some of the more popular taxi services that are running in the city.
The first well-reviewed taxi service is Yellow Cab of Columbus

. Its mission is to cut down on carbon fuel damage to the environment. Yellow Cab's goal is to remove 15 cars from the streets every year. They try to save 93,442 kWh or 70.42 tons of CO2 every year.
The Cost to ride with Yellow Cab of Columbus is $3 to get the cab to come to your location. They will then charge you $2 for every mile that you travel. If the cab driver has to wait for you, they will charge you an additional $0.40 per minute that they have to spend waiting for you to get in the taxi.
Another popular cab service in Columbus, Ohio is Columbus Taxi

. Columbus Taxi accepts many different forms of payment from cash, credit card, corporate checks, and online phone credit cards. This makes this service very easy to use.
Columbus Taxi's initial charge for getting on the taxi and the first 1/9 of a mile is $3.00. Each additional 2/9 of a mile will cost you $0.45. If you start your trip at the Columbus Airport they will also charge you an additional $3.00
Bike Share
Bike Sharing is a very popular and eco-friendly way of transportation in Columbus, Ohio. Columbus has a bike-share program called CoGo

. CoGo has been a staple of transportation in Columbus Ohio since July of 2013 when it launched with 300 bikes across the city. CoGo has grown so much that now they have over 600 bikes for the citizens of Columbus, Ohio to utilize.
The first 45 minutes of using CoGo is 100% free, so if you are going a short distance this is a really nice option. If you use it beyond the initial 45 minutes then it will cost you $2.25 per trip. You can gain a day pass for the CoGo bike for $8.
The cheapest option for people who plan on using CoGo regularly to get to work and other locations should buy the annual plan. The annual plan costs $85, but it also is the easiest option as well. If you are purchasing CoGo access every day, you will have to log onto their website and give your information every time you use the bike to purchase access. With the annual plan, CoGo will give you a small key fob to allow you access to their bikes anytime you wish.
CoGo is the most healthy and eco-friendly option for you. When you bike you get your heart pumping harder which is great for your body. Also, biking does not burn any fossil fuels, which helps the environment.
Car Pool Services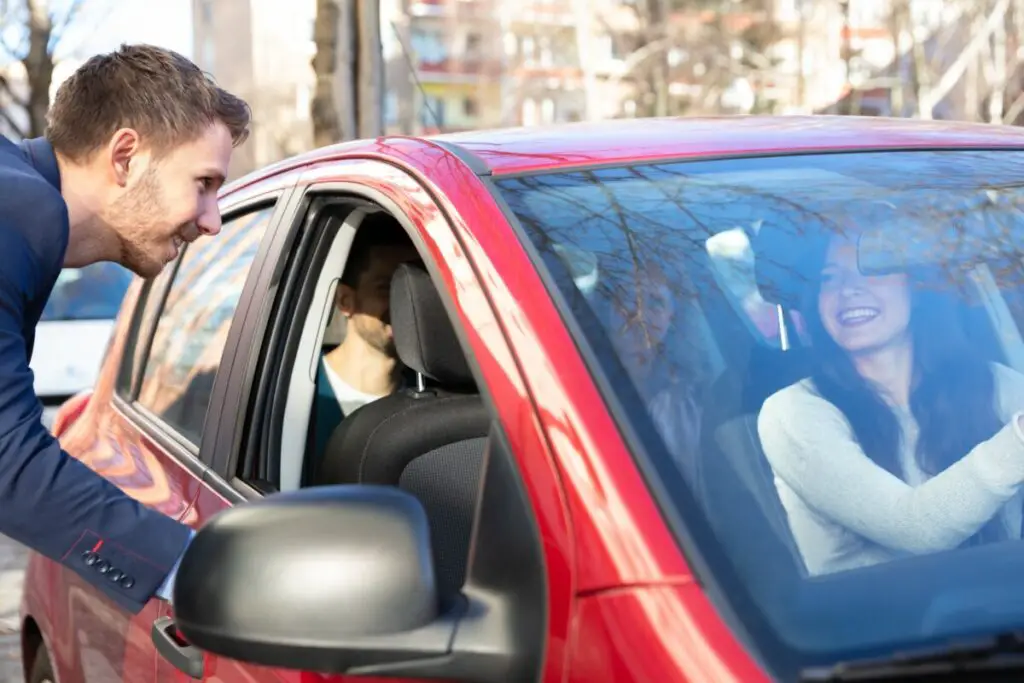 Columbus, Ohio has a mission to cut down heavily on fossil fuels being burned by transportation. With this mission, they created the Gohio

non-profit organization. Gohio's mission is to connect the citizens of Columbus, Ohio with alternative ways of travel. This includes helping the citizens be aware of public transportation options and connecting citizens with carpools.
Gohio has created an online carpool log system where riders can register their car and how many seats they have available and offer rides to other commuters for a fee. If you have a car, this is a good way to make a little bit of cash on your way to work. If you are a commuter, this should be a cheaper option than paying for your own gas because you will be paying with other riders.
The price to use the carpool system depends on who you are riding with. Gohio does not set the price for the drivers, because gas costs and parking costs really depend on the trip and the type of car the driver possesses.
Gohio offers both carpool and vanpool options to help their users. Driving in Columbus, Ohio costs drivers on average $0.57 a mile. This is a major expense, and splitting it with other people will make riding a more affordable experience.
Uber and Lyft
Both Uber and Lyft operate in the city of Columbus. Uber and Lyft are both businesses that perform the same function. They both contract private drivers to pick up passengers who can order a car off of an app on their phones or computer. It is a very common and useful service to get around the city quickly.
Uber covers the entire city of Columbus, but they will charge you an extra $3.00 fee for picking you up at the Columbus, Ohio airport. In general, the pricing of Uber is dependent on lots of different factors, which makes it impossible to give an estimate in this article on how much your Uber ride is going to be.
Uber charges a base fare, distance fare, type of car, surcharges for toll booths, tip fare, wait for time fee, surge pricing, and miscellaneous fees covering unexpected issues such as traffic wait time fee. Uber does have a very useful program created that calculates an estimate

of how much your ride is going to cost with all these factors measured.
Lyft also has a very complicated pricing model that includes, Lyft fare, local tolls or fees, tips to the driver, ride route, ride type, ride availability, and demand. Lyft, like Uber, has created a ride estimator

program that is useful for riders who are living on a budget.
Walkability
As you can see, Columbus, Ohio has lots of public transportation options. There are so many options that it can make your head whirl with confusion in picking an option. Yet, each of these options will cost you money. Some of these options are still not to most eco-friendly options and the effects of riding everywhere may not be the best for your health.
Instead of taking public transportation, you might wonder if you can walk to your destination in Columbus, Ohio. The good news is that Columbus, Ohio is rated the 32nd

most walkable city in the United States of America, which is a very good rating.
You should be able to complete all of your tasks in the city without public transportation if you wish. However, Columbus, Ohio has some very efficient and helpful public transportation options.