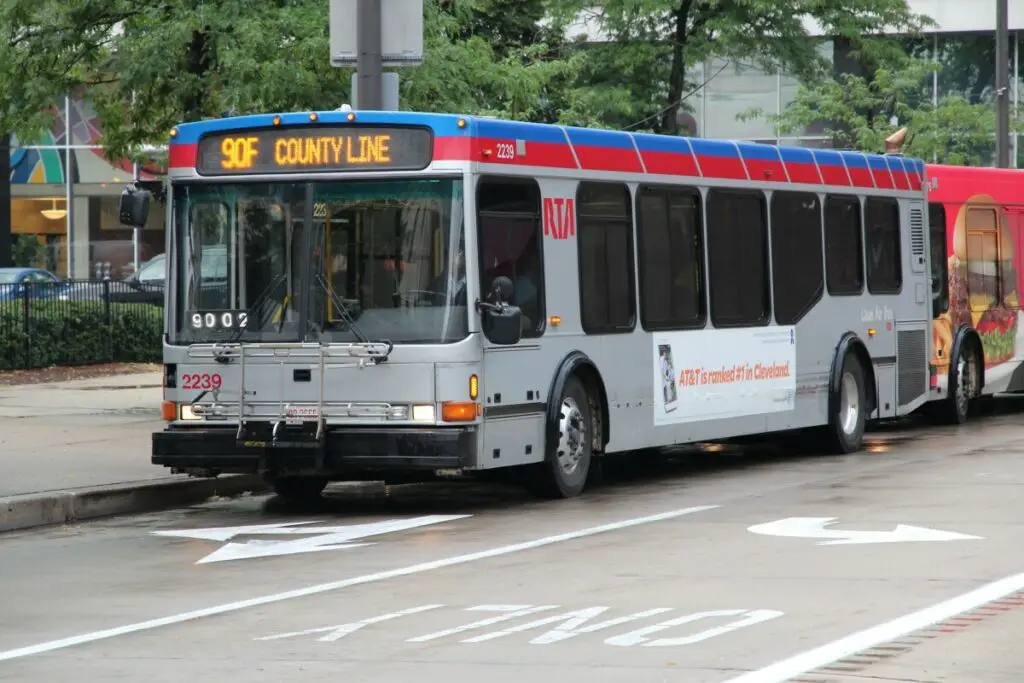 There are many cities that are getting rid of their public transportation as a result of the popularity of other ride services such as Uber and Lyft. It can be difficult to know if a city still has means for public transportation or even if public transportation is needed in an area. So, is there public transportation in Cleveland, Ohio?
Public transportation is available to individuals living in Cleveland, Ohio. It can be easily accessed in downtown Cleveland and in the areas surrounding the campuses of colleges in the area. Cleveland offers transportation in the form of buses, taxis, trains, and trolleys.
It can be very challenging to learn about the different types of public transportation that are offered in a specific area. After doing research on public transportation in Cleveland, Ohio, the following information was compiled to provide assistance in the learning process. Keep reading below to find out more about Cleveland, Ohio!
Public Transportation in Cleveland
There are many individuals who need to consider the public transportation that is available in a location before deciding to move there or visit. Some individuals do not have access to their own transportation and for one reason or another, need to rely on public transportation to get to their destination. Public transportation can be a service offered by a city that is extremely beneficial to its residents as well as visitors.
Cleveland, Ohio is a city that has different options for public transportation that is available to individuals living in this area or just simply visiting the city. The variety of public transportation can be accessed in most parts of the city, but it is easily accessible in downtown Cleveland, in the areas surrounding Cleveland State University, and Case Western Reserve University.
Using public transportation in Cleveland is fairly beginner-friendly which makes it a beneficial resource to individuals moving to the city without previous experience with public transportation. The workers at the stations for boarding most of the types of public transportation Cleveland offers are extremely friendly and helpful to individuals who are overwhelmed with their first time experiencing public transportation. Many individuals who use public transportation feel comfortable asking the employees for help and other needed information.
Many forms of public transportation have apps that allow riders to easily purchase tickets, view the schedule, and find answers to questions they might have pertaining to specific types of public transportation. Being able to use an app to purchase tickets and gain needed information can be extremely beneficial to individuals who are too timid to ask the employees for assistance.
Busses in Cleveland
There is a large variety of bus companies to choose from in Cleveland, Ohio. The number of bus companies located in Cleveland allows buses to be available to residents and visitors at any time throughout the day or night. This allows individuals in Cleveland to have access to public transportation whenever they require it.
These companies have bus stops frequently in Cleveland, Ohio which allows the riders to get close to their destination when using this means of transportation.
The buses are easily accessed in downtown Cleveland as well as near the college campuses located in Cleveland. This allows college students who do not have access to a car to find easy transportation to the various places they need to go.
Buses let individuals in Cleveland get from one place to another even on days when the weather is not nice. Unless there was a recent snowstorm, busses in Cleveland continue to run and provide rides to those in need.
RTA in Cleveland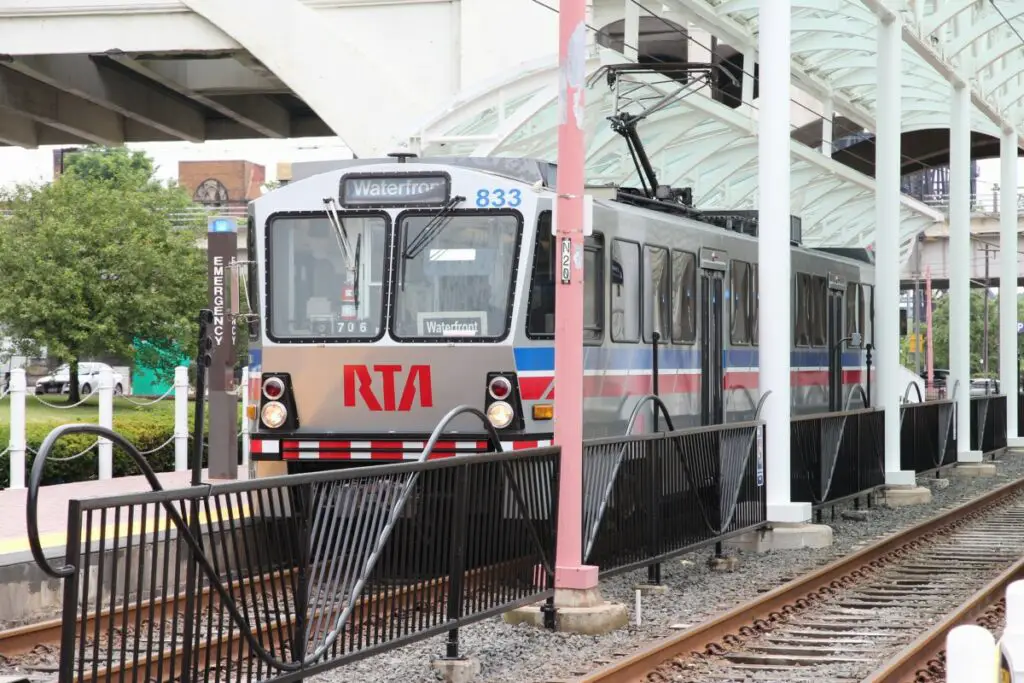 Cleveland offers all-in-the-city access to Cleveland's Regional Transit Authority. The RTA has a railway that trains to leave every fifteen minutes going from Cleveland Hopkins International Airport to Tower City Center. Getting from the airport to the downtown Cleveland train station can be done in about thirty minutes.
There are lots of different options for types of passes to purchase to ride the RTA railway. One-way passes can be purchased for less than three dollars. Day passes can be purchased for five dollars. There are options for longer-term passes such as a seven-day pass and a monthly pass. These are more expensive passes compared to the daily pass, but these passes can be used an unlimited amount throughout the time period found on the pass.
Cleveland's RTA website has a lot of information that can be helpful to individuals who are riding for the first time.
The Cleveland RTA railway is a popular means of transportation to get from downtown Cleveland to the airport and from the airport to downtown Cleveland. Many individuals enjoy this mode of transportation because they are able to enjoy some of the sights of Cleveland while relaxing on a short trip.
Taxis in Cleveland
Like other major cities, Cleveland has taxis that are able to help get individuals from one destination to another. Taxis are more accessible near the Cleveland Hopkins International Airport than in other parts of Cleveland. This mode of public transportation is best used as a way of getting from the airport to another destination in the Cleveland area.
There seems to be less access to taxis in Cleveland than there has been in the past. In recent years, one of the major taxi cab companies has recently shut down as a result of other ride services that are now available.
Trolleys in Cleveland
Not only are trolleys available as an option for public transportation in Cleveland but they are also used as a tourist attraction. Tours of Cleveland, Ohio take place on trolleys that allow individuals to see many aspects of the city while not having to walk around in order to sightsee.
Trolleys as a form of public transportation are available through the RTA company. Like the RTA railway, trolleys are frequently leaving which allows for many individuals to use it as a reliable form of transportation.
Using a trolley can be an easy way to provide an individual who spends a lot of time using public transportation to have a change of scenery. Many cities no longer offer trolleys as a form of public transportation, which makes the use of trolleys in Cleveland something fairly unique to the city.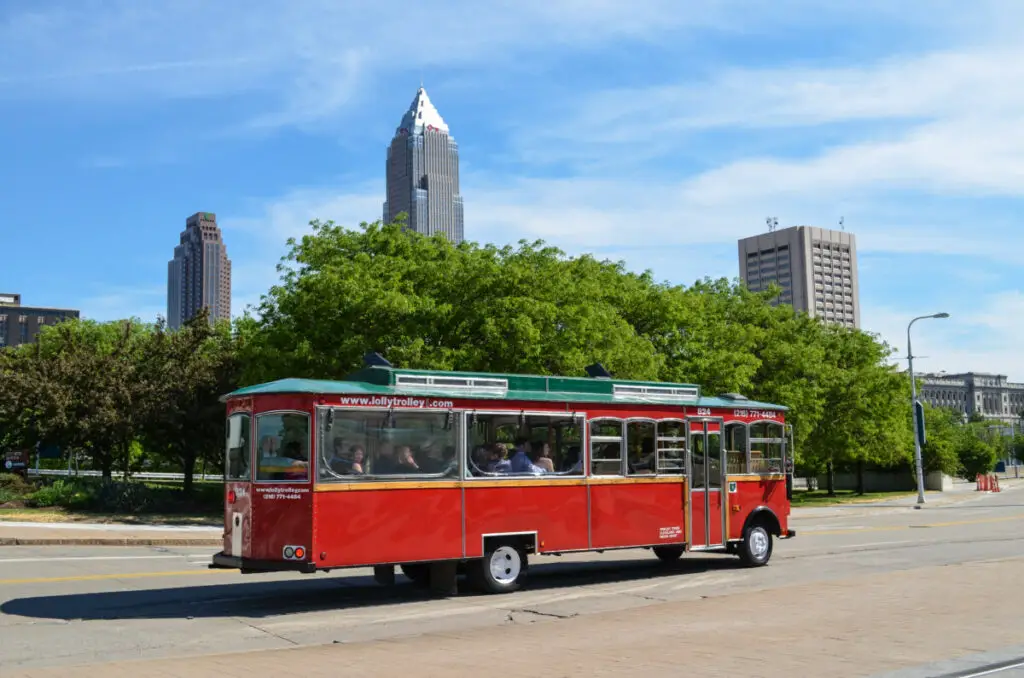 Is Public Transportation Needed?
Depending on where one is staying in Cleveland, using public transportation might not even be necessary. Most of the sights in downtown Cleveland are easily accessed by walking. Many individuals who visit downtown enjoy the fact that walking to different areas in this part of the city only takes around twenty minutes.
The walkability of Cleveland makes it a great place for individuals who do not have access to a car. On nice days, walking to one's destination is an option. This allows individuals to avoid using public transportation if they are not feeling up to being around other individuals.
Ways Cleveland's Public Transportation can be Improved
Like public transportation in any big city, there are many ways that Cleveland's public transportation can be improved. While many of Cleveland's residents prefer using public transportation, others find it to be too much of a hassle.
The biggest complaint that individuals living in Cleveland had about public transportation was how slow the buses can run. On days that the busses are running behind schedule, many individuals are left waiting a long time to catch the bus as a result of the schedule not being updated with a more accurate time of arrival.
There are some days when public transportation that is usually fairly reliable is extremely unreliable. Many individuals in the Cleveland area have complained about buses not showing up to stops despite there being no information that the bus is not running that day.
The biggest way in which Cleveland's public transportation could be improved would be by keeping the schedules and websites of these transportation services accurate and updated. By simply ensuring that the information riders are accessing is accurate, many individuals would no longer have any issues with Cleveland's public transportation.
Alternatives to Public Transportation in Cleveland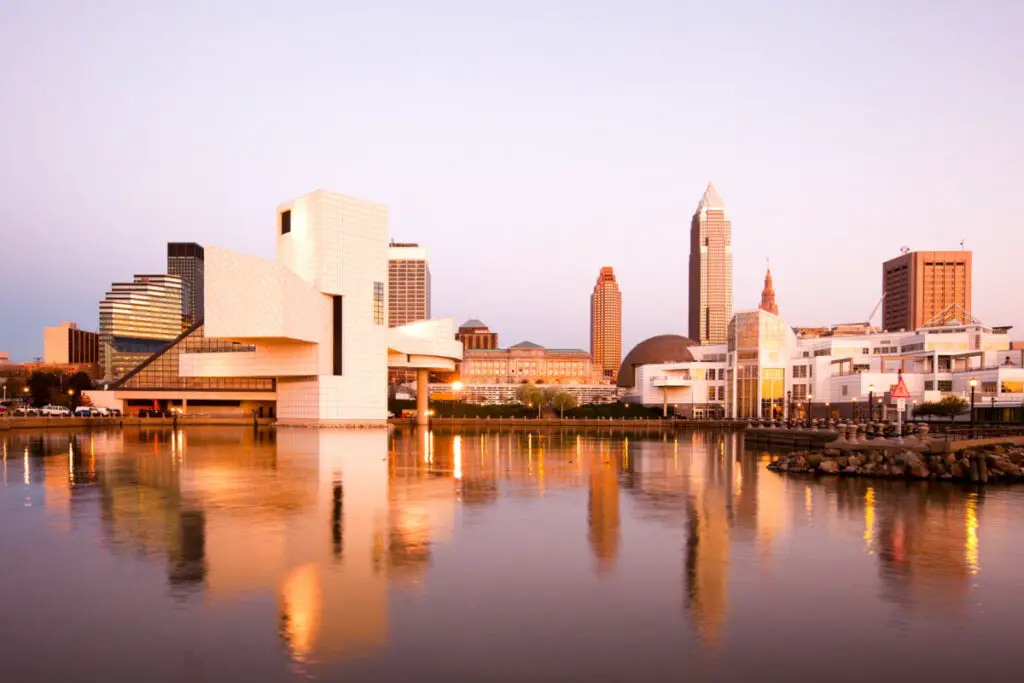 Walking to a destination is an alternative to using public transportation. Many of the major sights in Cleveland are located fairly close to one another. This allows individuals able to easily walk from one destination to another without needing to board a bus, train, trolley, or taxi.
Many residents of Cleveland prefer biking to their destinations on days that are nice. This allows them to avoid public transportation while also not needing to be reliant on a car that they may or may not own.
Residents in Cleveland have been relying more on Uber and Lyft to get from one location to the next. These ride services allow individuals to request a ride through an app on their phones. Many individuals enjoy using these services because they are able to get them from anywhere in the city using Uber or Lyft. In Cleveland, these services are fairly cheap which allows it to be a service that is easily available to many.
Related Topics:
If you like the article above, here are some other similar articles you should check out!
13 Best Family Neighborhoods in Cleveland, Ohio

17 Reasons Not to Move to Zanesville, Ohio

Is Newark, Ohio a Liberal City?