Chula Vista is a city in California just south of San Diego. Being so close to a tourist destination city as well as having its own attractions, you might be wondering how you will get around the city. Luckily Chula Vista seems aware of this need and has been working on building and establishing its public transportation network.
Chula Vista, California has a strong public transportation system. The primary ways of getting around the city are by using the bus and trolley system. To move over smaller spaces, people can use a bike. For trips out of the city, visitors and residents will want to use the Amtrak rail system.
While it is nice to know that you have options, you may not be confident enough to just walk out into the city and find your way around. In order to help you out, I've gone over each of these public transit options and included tips to help you out during your next trip to Chula Vista.
How to Use the Bus System
There aren't a ton of bus lines in Chula Vista. If you regularly take the bus in other cities, you may want to consider using a different form of public transportation since this city doesn't have the most developed system. If you do plan on riding the bus here are three bus lines that you should know. A one-time ticket costs $2.50 and a day pass will set you back $6.
You can buy a ticket at any of the stations or while boarding the bus. You can only use credit or debit while at a bus station, not on the bus. You can get change at one of the ticket stations, but buses cannot offer change to riders. You can also purchase a PRONTO card and load funds onto it to pay for tickets.
Line 701: This bus line runs along the northern, eastern, and southern edges of Chula Vista providing a good degree of coverage as a route. The bus starts on H Street and weaves its way east. Once reaching Hilltop Drive, it turns to the south and runs along that edge of the city. Once reaching Main Street, the bus turns west and heads back towards the highway.
Line 704: This line heads the farthest east of all three of these lines heading deep into the hills east of the city. Departs and arrives at similar places to the 701 lines.
Line 929: This bus runs through San Deigo, Chula Vista, and Palm City as a straight north-to-south bus line.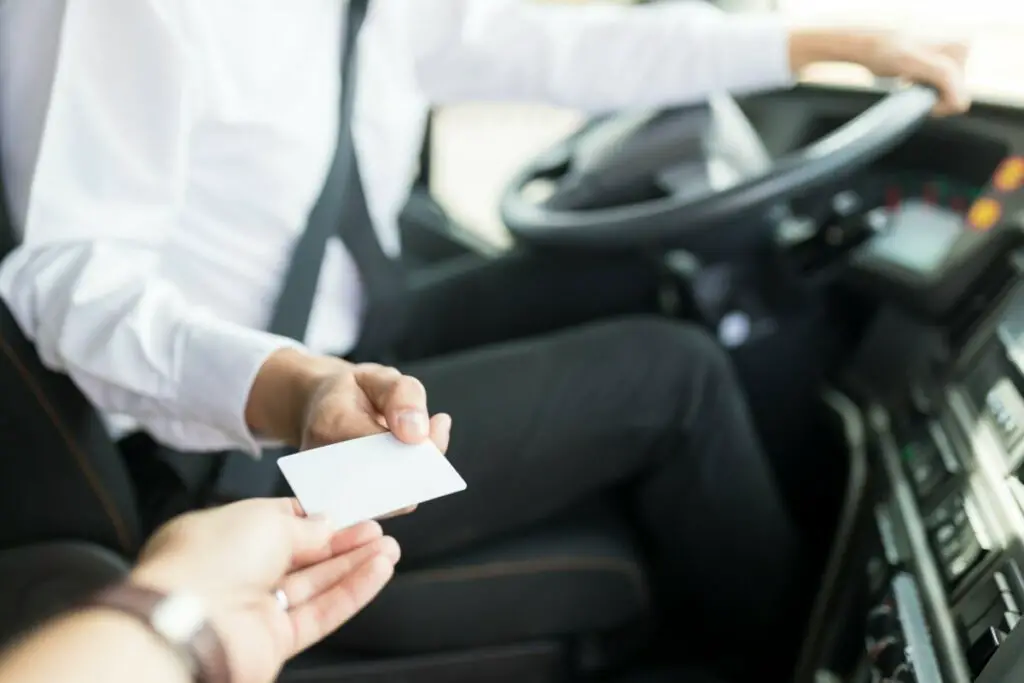 How to Ride the Trolley
There are a total of 3 different trolley lines that you can ride in Chula Vista and the surrounding areas. These trolleys provide a way to get out of car traffic and get to various points around the area quickly.
A ticket for the trolley will cost you $2.50 for a one-way pass or $6 for an unlimited rides day pass. You can buy a ticket at any of the trolley stations. You can only use credit or debit while at a trolley station, not on the trolley. You can also purchase a PRONTO card and load funds onto it to pay for trolley tickets.
The main trolley line that you want to know in Chula Vista is the Blue Line. This is the only trolley that passes directly through Chula Vista before heading into downtown San Deigo. The main highlights along this line are the VA Hospital and the University of California San Deigo Campus. If you need to get to the San Deigo Airport there are buses that will take you there that can be boarded from the Santa Fe Depot and Old Town trolley stations.
Once in San Deigo, you can transfer from the Blue to the Green trolley line. The Green Line will take you to the San Deigo State Univerisity Campus. It will also take you to their new college football stadium.
The final line is the Orange Line. This line takes you more along the eastern side of San Deigo. Two of these lines have connections to the airport. If you hop off at the America Plaza and City College stations you can catch a ride to the airport.
How to Use the Bike Share Program
If you want to get out into the California air you will want to think about using a bike to get around Chula Vista. A bike will allow you to reduce your impact on the environment around you and give you chance to get out into the fresh air. In other cities, biking is less desirable since the weather can make it uncomfortable to ride year-round. However, in Chula Vista, this isn't the case since you can expect the southern California weather to not vary much from month to month.
Chula Vista is also a city that has adapted its roads for use by both vehicles and bicycles. The city has been certified

at the bronze level as a "Bicycle Friendly Community," which is an award that is given out by the American League of Cyclists. Since 2011 bicycling has been a central piece of the city's transportation expansion plans. They have added protected bike lanes on existing roads and added new bike-only routes.
In addition to providing infrastructure for people's personal bicycles, they have also expanded access to bike share programs. Bike and scooter share programs began in the San Deigo area in 2018 and in 2019 the Chula Vista city council voted to allow any business to rent out bicycles to residents and visitors, as long as they had a license to do so. Since that time the number of bike share programs in Chula Vista has continued to grow.
Bike sharing systems have become popular in many cities around the US and you may have had the chance to use one before. However, the bike share systems in Chula Vista are a bit different from what you might have experienced in other cities. All of the programs in the city are stationless. What this means is that bicycles or scooters are scattered around the city. Users can rent them at any time and ride as long as they need. Once they are done riding, they can park the bicycle anywhere and end their rental without having to return the bike to a specific location or station.
There isn't a citywide service for these bicycles, instead, there are several different companies providing bicycles for the city's use. You will need a smartphone and a credit card to rent a bike. You may need the company's app in order to unlock a specific bicycle. Generally, you will be charged to unlock the bike, and then charged a couple of cents for every minute that you are using the bike.
Once you are done riding, make sure to leave your bike in an appropriate location. While there aren't bike stations you need to find, you shouldn't leave a bike where it is blocking traffic or pedestrians. Always leave the bike upright, and away from anything that may damage it. While riding, wear a helmet and respect the rules of the road. These bikes are still relatively new to the city and it will take time for drivers to adjust to sharing the road with you. All and all, using the bike share system is a great way to get around Chula Vista, California.
How to Ride Amtrak
If you would like to travel outside of Chula Vista to some of the cities in California to the north your best option is to ride the Amtrak train. This train will take you along the California coast and helps to connect Chula Vista, which is about far south as you can go, to areas to the north. The biggest issue with riding Amtrak here is that there is no station in Chula Vista. The closest station is in San Deigo, the city that is just north of Chula Vista.
To get there, you may have to ride the bus or catch a ride on the trolley. The station can be found at 1050 Kettner Boulevard in downtown San Deigo. Once at the station, you can catch a train to several cities. I've included 4 of these cities below as well as the cost of the trip and how long the trip will take. While traveling on Amtrak always arrive at the station at least 10 minutes before the train is scheduled to depart and carry your ticket and a form of ID with you.
To get to San Clemente with its beaches and tourist areas you can catch a short ride on the Amtrak rail. This is the closest of these 4 cities. A trip to San Clemente from the San Deigo Station will take 1 hour and 18 minutes and cost you $21.65.
If you want to go further north you can ride into Anaheim. Anaheim is a great place to experience Orange County as well as travel to other areas in this portion of California. A trip to Anaheim will cost you $30.45 for a one-way ticket and take just over 2 hours.
Once you arrive in Anaheim, you can travel in two different directions. You can travel to the east towards Riverside. A trip to Riverside will cost you $32 and take 3 hours and 45 minutes. Or you can keep heading north into Los Angeles. A trip from San Diego to Los Angeles will cost you $36 and take just under 3 hours of your time.