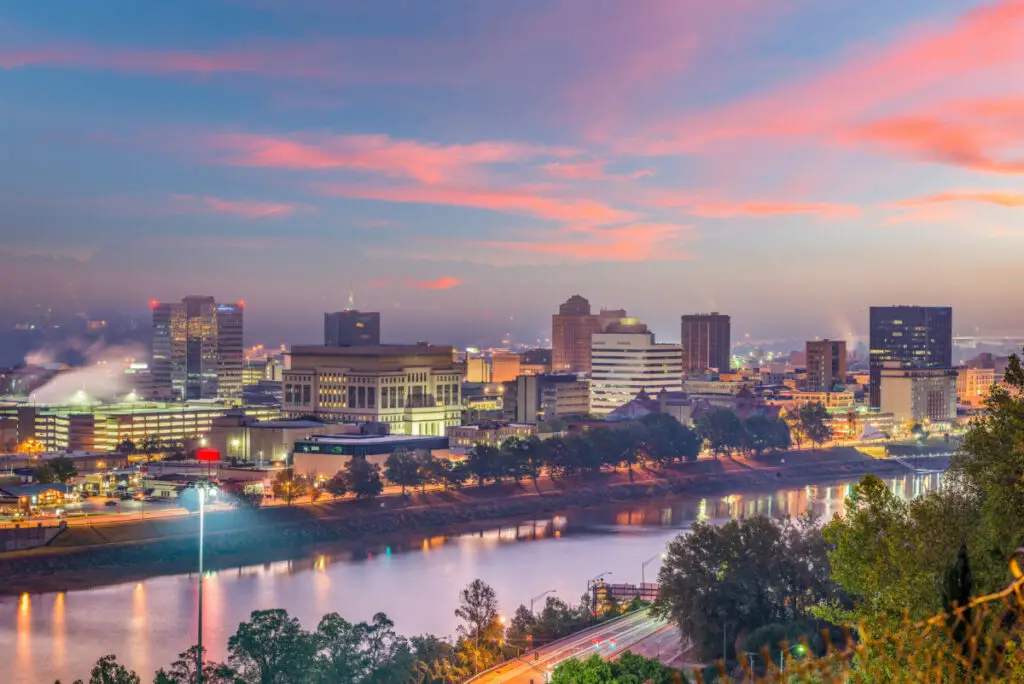 When planning a move or visit to Charleston, West Virginia, you're probably curious as to what sort of public transportation services the city offers. In this article, we will go over all the ways you can affordably get around this West Virginia capital and its neighboring cities.
Charleston, West Virginia has public transportation services operated by Kanawha Valley Regional Transportation Authority. They offer 23 bus routes operating 5 to 7 days per week through the Charleston Metro area. They also offer a fleet of electric buses and trolleys for traveling around the city.
Read more to learn how you can take advantage of Charleston's public transportation, for a cheap and environmentally friendly way to commute.
Kanawha Valley Regional Transportation Authority (KRT)
Kanawha Valley Regional Transportation Authority, also known as KRT

, is the public transportation agency that operates all the buses and bus routes in the Charleston Metro area of West Virginia. They provide 23 different bus routes that are central to Charleston, West Virginia, and range from Montgomery, West Virginia to Nitro, West Virginia. The Charleston Metro area spans the valley of Kanawha County.
KRT began operation in 1971, taking over the bus routes formerly established by Greyhound and the Charleston Transit Company, which is no longer in operation due to a strike. Bus stops are more concentrated in downtown Charleston, but spread out throughout this area. The transportation agency is made up mostly of fuel-emission buses, but they also operate electric buses for greater fuel efficiency, trolleys with routes that connect Charleston's downtown areas, and vans. Electric buses operate route 21x, the Southridge Express. For residents with a disability that prevents them from traveling along the fixed bus routes, KRT also offers ADA-accessible paratransit buses, which users can ride with a pre-purchased KAT punch card.
Buses and bus routes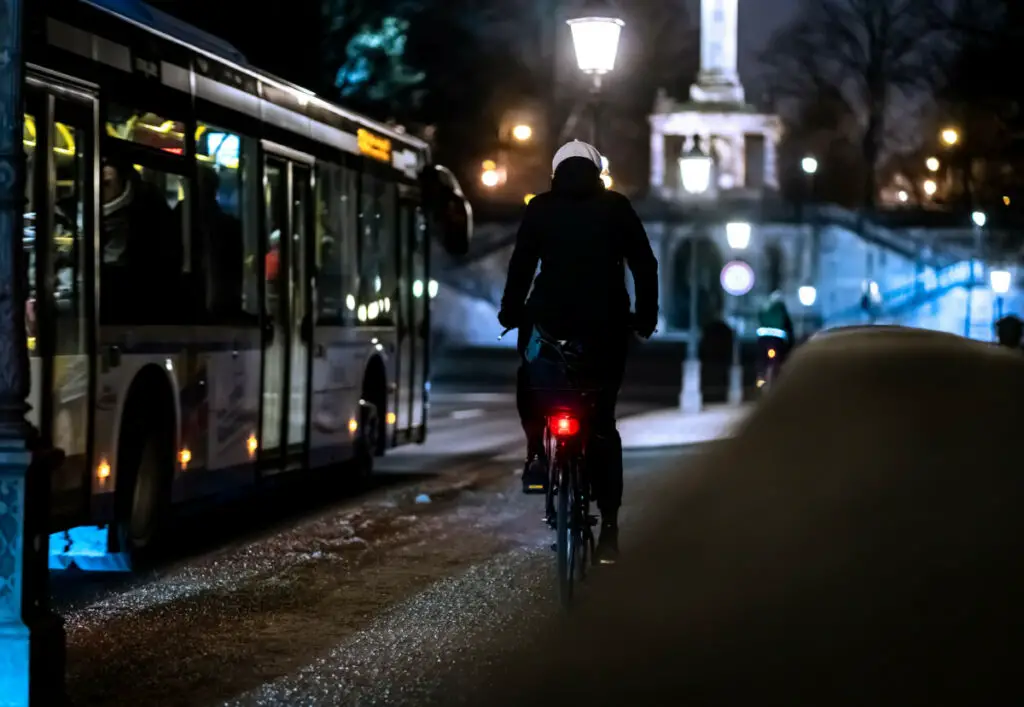 As mentioned above, KRT operates a total of 22 bus routes

that span across the Kanawha Valley. All of the listed routes have stops or departures in Downtown Charleston. None of these routes operate on any government-recognized holidays.
| | | |
| --- | --- | --- |
| Route Number | Route Name | Days of Operation |
| 1sa & 1wc | St. Albans / West Charleston | Mon-Sun |
| 2cc & 2kc | Cabin Creek / Kanawha City | Mon-Sun |
| 3n & 3i | Nitro / Institute/WV State University | Mon-Sun |
| 5 | Tyler Mountain/Cross Lanes | Mon-Sat |
| 6 | Elkview | Mon-Sat |
| 7 | Campbells Creek | Mon-Fri |
| 8 | Sissonville | Mon-Sat |
| 10 | Northgate/Hillcrest Drive | Mon-Fri |
| 11 | Oakridge Drive/Wertz Avenue | Mon-Sat |
| 13 | Beech Avenue | Mon-Sat |
| 14 | City Park | Mon-Sat |
| 15 | South Hills | Mon-Sat |
| 16 | South Park | Mon-Sat |
| 17 | Southside | Mon-Sat |
| 18 | Fort Hill/Montrose | Mon-Sat |
| 19 | Charleston Loop/Trolley | Mon-Sat |
| 20 | Virginia Street | Mon-Sat |
| 21 | Southridge/Trace Fork/Dudley Farms | Mon-Sun |
| 21x | Southridge Express | Mon-Sun |
| 22m & 22q | Montgomery / Quincy Mall | Mon-Sun |
| 23 | Clendenin | Mon-Sat |
Fares and passes
In order to ride any KRT bus or trolley, you must purchase a fare or pass

ahead of time, or have cash ready to pay your fare onboard the bus/trolley. If you're going to pay for a fare onboard the bus, you must pay with exact change cash. The bus drivers cannot give change back.
You can also purchase your fare or pass at the KRT main office (1550 4th Avenue, Charleston, West Virginia) or at the KRT Transit Mall Information Center on Laidley Street in Downtown Charleston. You can pay for your passes using cash (you don't need to have exact change here) or using a debit or credit card.
If you don't want to pay for your pass in person, you can purchase it online ahead of time. Just go to the rideonkrt.com website to find your preferred pass, then pay with a debit or credit card. You won't be able to purchase one-time-use fares online. These are called flat fares. To see prices for all fares, passes, and punch cards, view the table below:
| | | |
| --- | --- | --- |
| Fare/pass type | Details | Price |
| Flat Fare | For adults under 65 and children over 40 inches tall | $1.50 |
| Children | Under the height of 40 inches riding with an adult | $0 |
| KAT Punch Card | Must be registered with KAT to purchase the card. KAT is an on-demand curb-to-curb paratransit service for those with disabilities that prevent them from using the regular KVRTA fixed route | $15 |
| 1 Day Pass | Unlimited rides from the time of purchase until 1 AM the following day. Non-transferable | $2.50 |
| 5 Day Pass | Unlimited rides from the time of purchase until 1 AM on the 6th day. Non-transferable | $12.50 |
| Value Pass | Pass loaded with $10 or $15 worth of value for riding KRT buses and trolleys. The pass is inserted into the farebox and the amount of fare is deducted. pass is returned to you with the remaining balance listed on the back | $10-15 |
| 31 Day Pass | Unlimited rides from the time it's first used until 1 AM on the 32nd day. Non-transferable | $60 |
How to ride the bus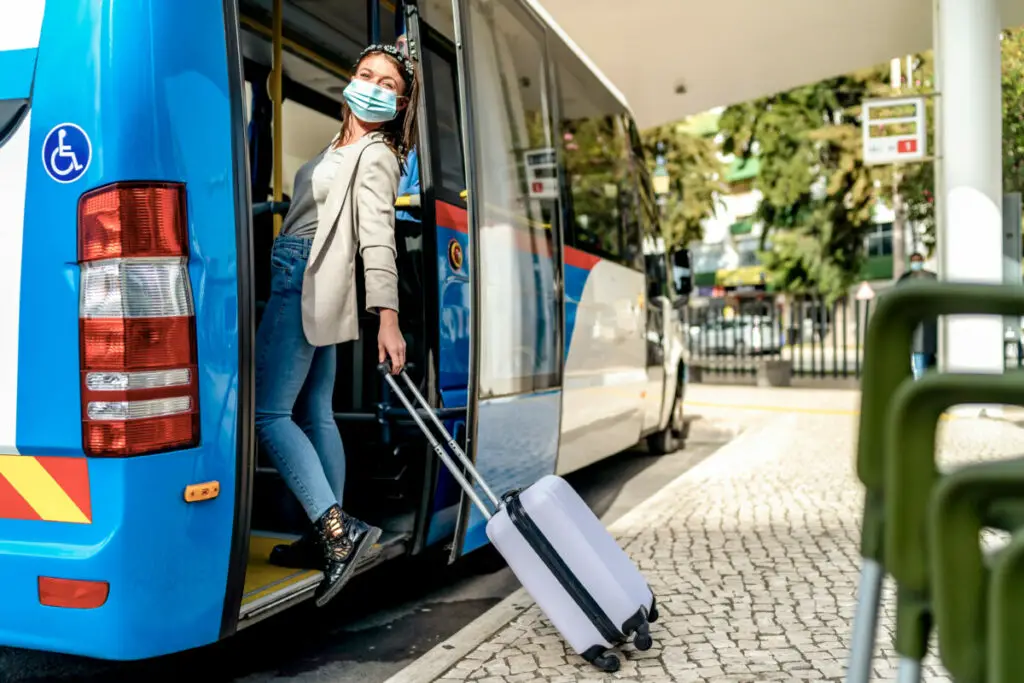 To ride a KRT bus, follow these steps, ensuring that you have already purchased a bus fare or pass, or that you have exact change to purchase a fare aboard the bus. If you want to use the KRT website to help plan your trip, simply visit the KRT Trip Planner webpage

and enter your starting address, your destination address, whether you want to leave from your starting address or arrive at your destination address, and the date and time you want to depart or arrive. Then, skip steps 1 through 3 in the following instructions:
Find bus schedules and route information online. You can find maps for each route operated by KRT buses, as well as a route video which will help give you a better idea of where exactly the buses on that route travel.
Find a bus stop nearest to your location on a bus map. Once you have a map open that has bus stops near your location, locate which stop along the route is most convenient for you. Then, ensure that the route will bring you to a bus stop near your destination.
Check the route schedule. Take a look at the route schedule on your route's PDF file. Look for your bus stop location on the schedule to see the times for that stop. Identify the best bus pickup time at your location as well as your drop-off time at your destination that will work best for you. Schedules that are labeled as "inbound" are for buses traveling toward downtown Charleston. Schedules that are labeled as "outbound" are for buses traveling away from downtown Charleston.
Find your bus stop location by looking for bus stop indicators, including a sign with the bus stop number and the KRT logo. The bus stop sign will list each bus route number that makes stops at that location. The bus stop will also often include a bench and sometimes a shelter. Some stops don't have a bench or a shelter, but all stops will have a sign.
Watch for your bus and be sure that an approaching bus is on your route, indicated by the bus number above the front windshield. Stand and wait near the curb of your bus stop to let the driver know you're going to board.
Pay for your fare once you enter the bus by inserting cash or your fare in the fare box next to the bus driver. If you have a bus pass, show your driver as you board. If you have a value pass, insert the pass into the fare box and wait for it to be returned to you with the remaining balance. If you need a bus transfer (to transfer to another bus that has connecting routes to the bus you are boarding), ask the bus driver for one.
Alert your bus driver a block before your bus stop. Bus stop signals vary by bus. If there is a cord that runs across the bus windows, pull this cord to signal your driver that you're ready to stop, especially if there are very few people on your bus. Otherwise, your KRT bus driver will stop at every bus stop en route. After a signal has been pulled, the "Stop Requested" sign will light up near the front of the bus interior.
Exit the bus. Hold on to the rails and handles while you make your way to the exit. Exit through the back door if the bus has two doors. Wait for the bus to drive away from your station before crossing the street, and never cross in front of a bus.
KRT trolleys
In addition to buses, KRT also operates trolleys along a specific trolley route called the Charleston Loop

. A trolley street car is different from a bus because it uses a specified track or lane that spans its entire route. The street car is powered electrically through a trolley line, which is an overhead electric wire that the street car is connected to with a wheel attached to a pole. The street car collects the electric current from the wire to power it, so the street car cannot travel outside its route or take any detours.
The Charleston loop traces through downtown Charleston and stops near a few different grocery stores, city government buildings, hotels, as well as the city hospital. The second stop drops off and picks up near a Greyhound bus station, making it a convenient transfer point from Greyhound to KRT buses or KRT buses to Greyhound. You'll also find that several of these trolley stops line up with KRT bus routes to make for easy transfers. You can ride the trolley using a valid bus fare or pass.