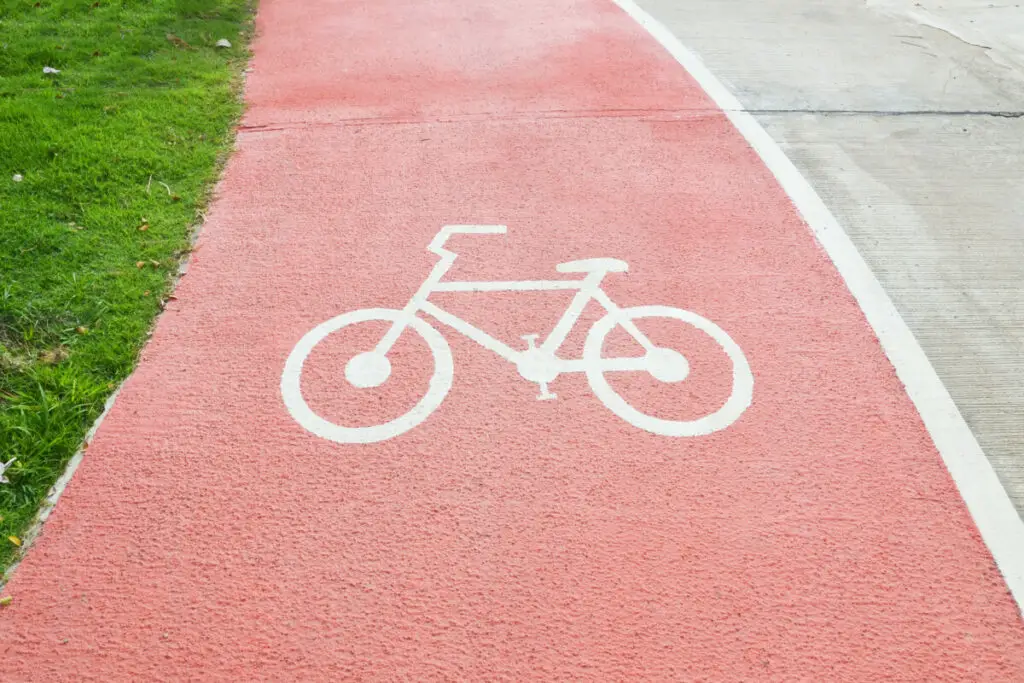 Baltimore is the largest city in Maryland, with a population upwards of 600,000 citizens. With all the people that need to go about their daily business, public transportation is important, and Baltimore has several options to choose from.
Baltimore, Maryland's public transportation is mainly provided through the Maryland Transit Authority, which offers bus, train, and subway services. The city is also accessible to bikers and pedestrians.
No matter where public transportation users are headed, they won't have any trouble finding an option in this city that works best for them!
Maryland Transit Authority
The Maryland Transit Authority is a state-wide system of trains and buses which not only connects people around the state, but also provides several routes that connect the Baltimore area.
Local and Commuter Buses
The buses that are offered through MTA are divided into local bus and commuter bus routes.
Local buses with MTA run on over 60 routes, and those routes are divided into CityLink routes and numbered routes.
CityLink is what it sounds like; it connects cities all around the state, and these routes all connect to Baltimore, with some routes running through Baltimore and ending in another city. The MTA provides 12 of these routes. While the routes can be used by anyone, they may be especially helpful for people commuting to work in Baltimore. Residents of Baltimore can use these local routes to get around the city, as well as travel outside of Baltimore.
The rest of the local bus routes are numbered 21-163, and run on smaller connections. While some connect to Baltimore, some provide connections that serve the surrounding area.
All of the local buses run on highly unique schedules: meaning that how often they are available, and at what times of day they are available, varies with each route. Some routes may only have a few pickups during the day, while other routes run on consistent pick-up times all day long.
Commuter buses operate on a similar system, with some routes offering more transportation options than others. While some local buses run all day long, the commuter buses just run on morning and evening schedules. Several routes connect to Baltimore, with other options that take people out to Washington D.C., as well.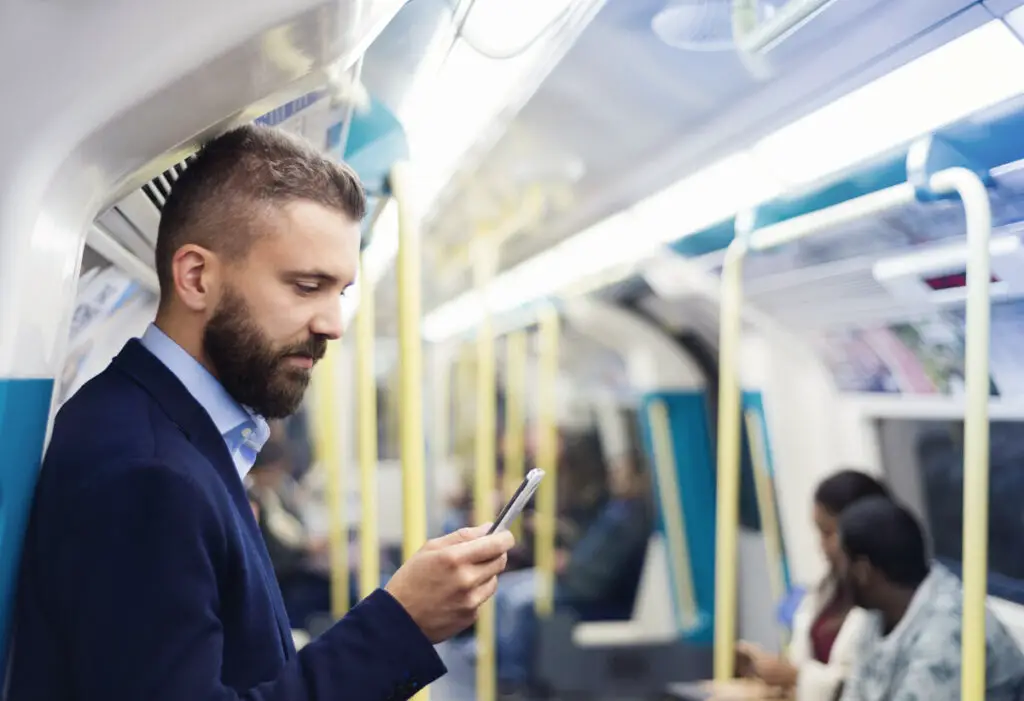 Light RailLink
The Light RailLink offers 32 stations that take riders as far North as Cockeysville and as far South as Glen Burnie, with a connection to the Baltimore/Washington International Airport that is available for pick-ups. Along the way, the rail runs through Baltimore, offering several stops through the city. The time that it takes to ride the entire route is about 1 hour and 20 minutes.
This railway is available seven days a week, with slight variations in hours from weekdays to weekends. During the week, the rail is available from 4 a.m. to about 1:30 a.m. Some stations will not be served after 12:30 on weekdays. The main difference from weekday to Saturday schedules is that on Saturdays, the Light RailLink is available starting around 4:20 a.m., rather than 4 a.m.
On Sundays, the train begins operating around 9:45 a.m., and runs until about 10 p.m. Some stations are not serviced as frequently on Sundays.
No matter what day of the week, pick-ups are available every 15 minutes throughout the day.
Metro SubwayLink
The Metro SubwayLink is another form of rapid transit that is available to the Baltimore area. The subway line travels a Northwest route from Central Baltimore out to Owing Mills. There are 14 stops along the route, and it takes about 30 minutes to ride the entire Subway.
The rail picks up at varying intervals throughout the day, and how often it picks up also differs between Northbound and Southbound routes. Depending on the time of day, the rail may pick up every 8, 10, 11, or 15 minutes. On weekdays, the subway is available from approximately 5 a.m. to 12:30 a.m.
On weekends, the subway picks up every 15 minutes, and runs from 6 a.m. to 12:30 a.m.
Once people reach a certain destination, if any further travel is required, the MTA helps riders find nearby bus routes that can take them any extra distance that they may need.
For those who drive to the subway stations, free parking is available at 7 of the 14 stations.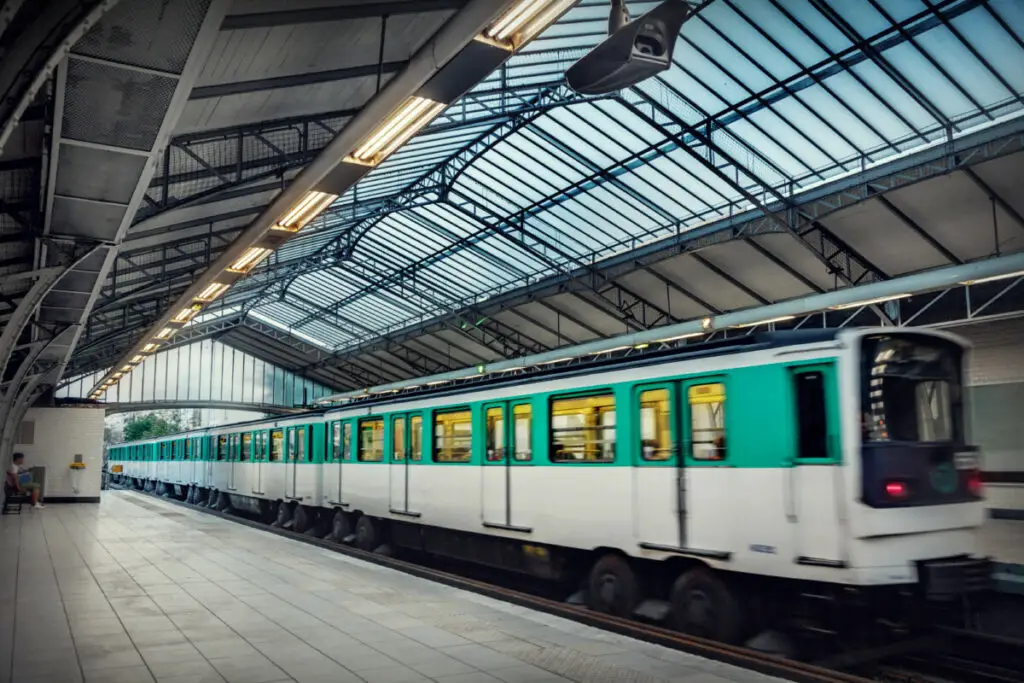 MARC Train
The MARC Train has 3 different rails, 2 of which serve Baltimore residents. The two rails that connect to Baltimore are the Camden-Washington rail and the Penn-Washington rail.
The Camden-Washington line has its endpoints in the centers of Washington D.C. and Baltimore. There are 12 stops along the route, and the full trip takes just over an hour.
This particular line also runs only Monday through Friday. The earliest available pickup starts at 5 a.m., and the latest pickup leaves at 8:55 p.m.
The other line that serves Baltimore is slightly longer of a trip. The Penn-Washington line features 13 stops along its route, with a full trip from end to end taking 1 hour and 45 minutes. It runs every day of the week, with limited access to stations on Saturdays and Sundays.
On weekdays, Penn-Washington is available from its earliest pickup at 4:05 a.m. to its last pickup at 10:47 p.m. On weekends, the rail may run as early as 7:10 a.m., and as late as 12:11 am. However, times and stations for weekend routes should always be double checked with this line, as both available stations and available pick up times are much more limited from the weekday options.
While the MARC train is available to all, it is mainly useful as a commuter rail with the connections that it offers to both Baltimore and Washington D.C. Specifically, the Camden-Washington line functions like a commuter bus, with routes mainly offered in the early morning and mid-late afternoon.
Fares
MTA charges several different fares on its services. The fares are divided into Regular Fare, MARC Fare, Commuter Bus Fare, and a Special Fare Program.
Regular fares are applicable to local buses, Metro SubwayLink, and Light RailLink. The fare can be paid as a single ride, or a daily, weekly, or monthly pass.
MARC fares are charged as a one-way ticket, and the cost depends on what stations people are travelling from and connecting to. Shorter trips cost $6, while longer trips cost $8-$9.
Commuter fares are organized into zones. The price of a ticket will depend on the zone someone is leaving from. A single ride from Zone 1 costs $4, while a single ride leaving from Zone 5 costs $8. Tickets can be purchased as a single ride, a 10-trip pass, and a monthly pass.
The special fare program offers discounts across each available service, and is available to senior citizens, riders who are disabled, and students.
Biking and Walking in Baltimore
Bike Access
When it comes to biking around Baltimore, the city isn't short on available bike lanes and trails. Bikers can take road routes all around the city, and the streets within downtown Baltimore are equally accessible and safe. Not only are bike lanes available, but Baltimore has worked to ensure that those lanes provide connections to key areas of the city, such as parks, hospitals, libraries, and college campuses.
Access to such facilities is what makes the bike lanes accessible; while it is a good start for any city to include bike lanes or other biking options for locals, ensuring that those travel options can connect to important areas of the city is what really makes biking transportation a viable, reasonable option.
Along with the current options available to bikers, the city has projects in place to continue extending bike access in the city. The plan includes taking steps such as adding more bike signage on certain roads, updating and adding bike lanes around the city, and adding bike-friendly storm drain covers to roads. These projects, which were announced back in 2020, show that Baltimore intends to keep its city bike-friendly an bike-safe.
Where to Walk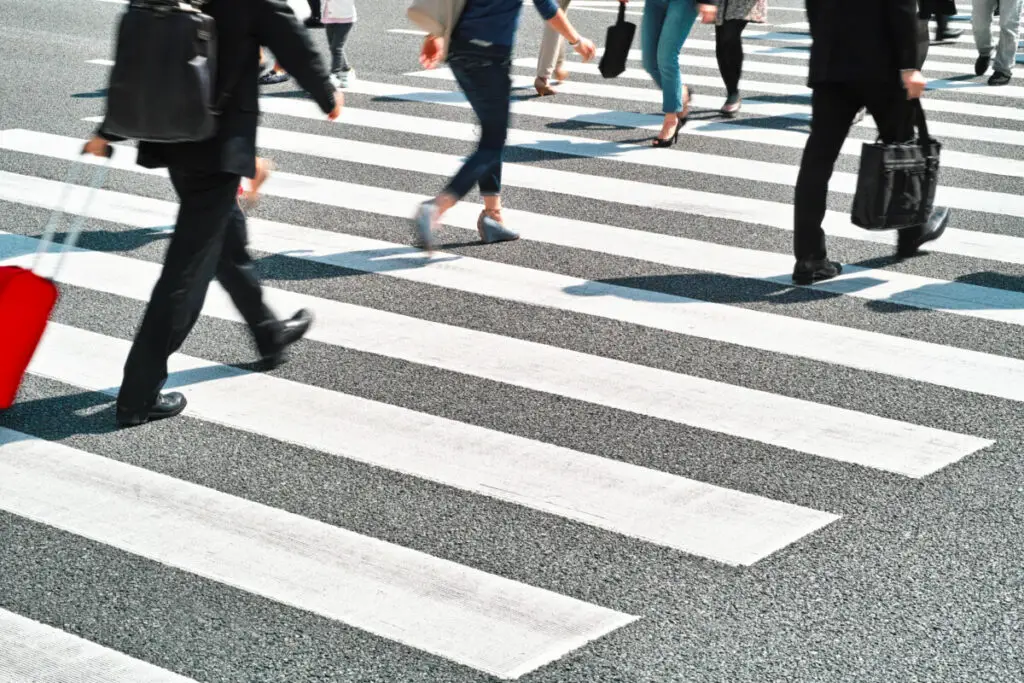 While Baltimore ranks high on walkability in the country, the score is not applicable to some parts of the city; namely, the suburbs. So, depending on where one lives in Baltimore, they may find that getting around on foot is easier in some places than others.
Mount Vernon has been, and remains, the most walkable neighborhood in Baltimore. It is followed up by Downtown Baltimore, the University of Maryland at Baltimore, Fells Point, Mid-Town Belvedere, and several other neighborhoods. What each neighborhood has in common, apart from the needed safe sidewalks for pedestrians, is a plethora of nearby restaurants, coffee shops, stores, museums, and much more, all located within short walking distances.
Hopefully, with time, Baltimore can extend accessible walkability to more areas around the city. With bus systems connecting communities all around Baltimore, it is essential that each community also has access to safe and reasonable walking.
For both visitors to Baltimore and local citizens, it won't be hard to find a way to get around town. Whether someone is needing to access the store down the street or a work office more than a few minutes down the road, Baltimore has a great variety of accessible travel options for everyone.