Known as "The City of Lights," Aurora, Colorado is a beautiful city to visit and live in, and with its ethnically diverse restaurant selection and hundreds of outdoor activity options, you'll never be short on ways to spend your time. But how do you get around the city when you don't have a car? Is there public transportation available?
There are several public transportation options available in Aurora, Colorado, and its neighboring cities. These options include bus, light rail line, and paratransit, all of which are offered by the Regional Transportation District. There are also local taxi services available.
Keep reading to learn more about public transportation options in Aurora, Colorado, and how you can use them on your next outing.
Regional Transportation District (RTD)
The Regional Transportation District (RTD) provides transportation services to the public throughout Denver, Aurora, and Boulder. While many of these services are offered only in the state capital of Denver, the RTD runs various public transportation options into Aurora and provides bus routes that will take you through to Denver, where other options are available to further your travels throughout Denver.
Buses and Bus Stations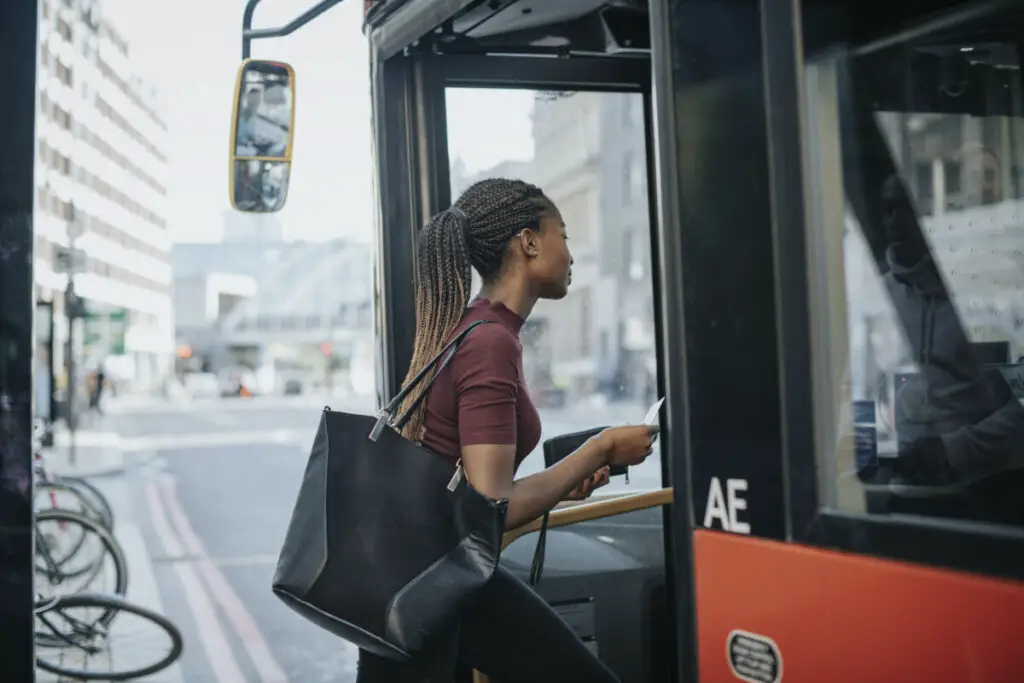 "The RTD bus system operates 365 days a year, offering service at more than 9,000 bus stops across 8 counties in the Denver metro area." 

RTD Denver
Provided by RTD, there are several buses and bus stations throughout Aurora, many of which are en route to Denver and Boulder and will help you get around town and surrounding towns where you need to go.
Local bus fares are $3.00, with regional fares priced at $5.25 and bus fairs for rides near the Denver airport priced at $10.50. These are prices for 3-hour passes, all of which are discounted for seniors, persons with disabilities, and children between the ages of 6-19. Day and monthly passes are also available.
How to Ride the Bus in Aurora
RTD provides a step-by-step guide for riding their affiliated buses.
Find bus schedules and route information online at RTD-denver.com and use the online trip planner to plan your trip. Enter your starting location and your destination, and the website will find the best bus route or routes for you. You can also pick up a physical bus schedule and map it at transit stations and on any RTD bus.
Find your bus stop location by looking for bus stop indicators, including a red and white bus number sign, a bench, and a shelter. Some stops don't have a bench or a shelter, but all stops will have a sign.
Watch for your bus and be sure that an approaching bus is on your route, indicated by the bus number above the front windshield. Stand and wait near the curb of your bus stop to let the driver know you're going to board.
Pay for your fare once you enter the bus by inserting cash or a ticket in the fare box next to the bus driver. If you have a bus pass, show your driver as you board. If you have a smart card, scan or tap your card on the card reader next to the driver and fare box.
Alert your bus driver a block before your bus stop. Bus stop signals vary by bus. If there is a cord that runs across the bus windows, pull this cord to signal your driver that you're ready to stop. If there is a yellow strip next to the window, press it to signal your driver. If neither of these signals is present, look up to find a button on the ceiling above your seat and press it to signal your driver. After a signal has been pressed or pulled, the "Stop Requested" sign will light up near the front of the bus interior.
Exit the bus. Some bus stations require you to pay your fare as you get off the bus, including the Union Station Bus Concourse, Civic Center, and I-25 & Broadway stations, so be sure to pay before you exit. Exit through the back door if the bus has two doors. Wait for the bus to drive away from your station before crossing the street, and never cross in front of a bus.
The Light Rail Line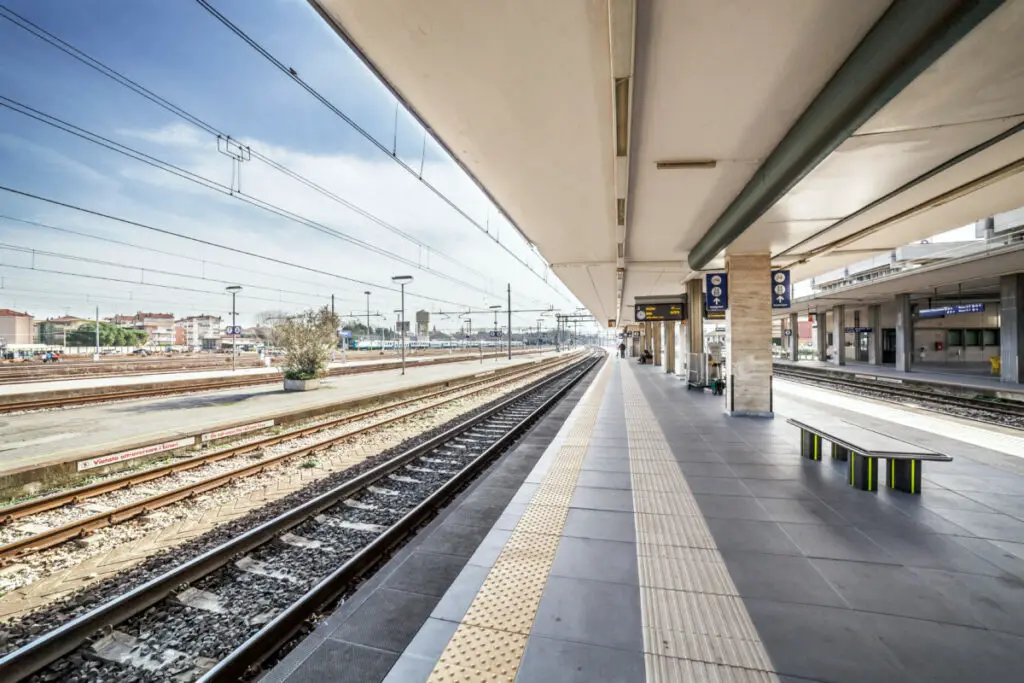 There are various light rail train routes throughout the Denver metro area. The main train route through Aurora is the Peoria to RidgeGate Parkway route, also known as the "R Line". This route has several stops, including:
Fitzsimons
Colfax
13th avenue
2nd Avenue Abilene
Aurora Metro Center
Florida
Iliff
Nine Mile
Dayton
Belleview
Orchard
Arapahoe at Village Center
Dry Creek
Country Line
and Lincoln
Rail fares are the same price as bus fares, and your rail fare serves as a transfer fare for any bus and vice versa, so it is possible to finish or start your rail trip by bus.
How to Ride the Light Rail Line
RTD provides a step-by-step guide for riding the light rail
Find your nearest rail station. You can find your nearest station by checking the official RTD map. You can travel to your station by car, at convenient bus stops, or via FlexRide, which circulates through nearby neighborhoods.
Pay for your fare. You can purchase a ticket at ticket vending machines located at each rail station. 3-hour fares are valid for 3 hours for any RTD rails and buses. If you are using a ticket from a ticket book, you can validate it at a ticket validator. If you have a smart card, be sure to tap it on a smart card reader somewhere on the platform before you enter the train.
Find the correct rail platform. Signs overhead will indicate which way the train is traveling based on which platform you are nearest to. Each train will have a sign to indicate the train number or name and which station is its final destination.
Stand behind the yellow strip to wait for your train. If you stand behind the yellow strip, you're at a safe distance away from the train tracks and where the train will be traveling. Stay in your spot until the train arrives, comes to a complete stop, and the doors open. Then you may enter the train. If doors remain closed or have closed before you approach the train station, you can push the light-up green button to reopen the door. Wait for passengers to exit the train before boarding.
Expect fare inspection during your ride. Keep your fare or fare receipt in an easily accessible spot in case a fare inspector comes by to ask you for proof of ride fare purchase. You can show them your ticket, pass, upgrade, zone receipt, smart card, or transfer.
Exit the train at your destination. Pay attention to the train stops and prepare to exit when your stop is coming up. Doors will automatically open, or you can press the open door button once the train has come to a complete stop.
Remember: Do not touch train wires. They are extremely high voltage and dangerous. Never chase after or touch a moving train. Stay off the tracks and stay alert so you don't accidentally trip and fall onto the tracks. Trains travel very fast in either direction and won't have much time to stop if you're on the tracks.
Local Taxi Service
Another way to get to your destination while in Aurora, Colorado is by taxi. What's nice about the taxi is you can get from your exact location straight to your exact destination without making any stops or having to transfer vehicles along the way. Taxies are quick and convenient but more expensive than train or bus rides.
Another option to travel around Aurora is by getting a ride through Uber or Lyft using their official mobile apps. Whichever option you use, be sure to tip your driver and be cautious. If a driver is driving recklessly or is exhibiting inappropriate behavior, notify the company they work for immediately. Be sure to read about their policies prior to your ride so you know how to notify them of anything suspicious, illegal, or dangerous.
Paratransit
Paratransit is offered by any transit authority or transit service company and is specifically designed to transport elderly individuals or people with disabilities. Oftentimes, these buses are smaller, are equipped with a wheelchair lift, and the drivers are specially trained to strap wheelchairs in and make sure riders are comfortable throughout the ride. The paratransit service provided by RTD is called Access-a-ride.
To travel with Access-a-ride, you must be unable to get to and from a bus stop independently or be unable to get on and off a chair lift by yourself. These bus vehicles are accessible for boarding and exiting within 3/4 of a mile from a local bus stop.
To apply, you must:
Fill out and mail or fax a written application.
Have a licensed professional most knowledgeable about your condition fill out a medical verification form.
Complete an in-person interview.
Complete a transportation assessment, which will assess your particular travel needs and accommodations.
Paratransit and Access-a-ride vehicles cost the same as regular bus fares unless it is covered by your insurance.