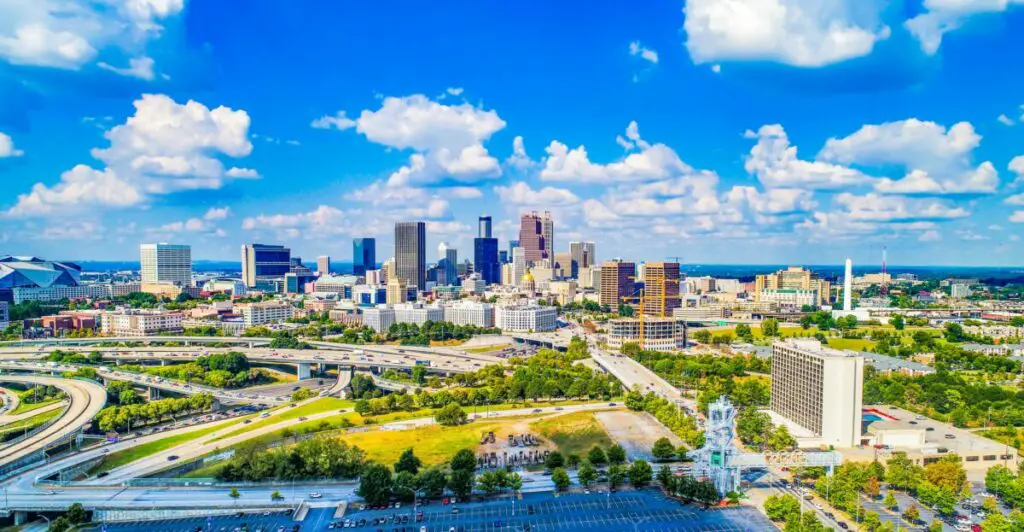 Known for its affinity with peaches, Coca-Cola, and Chick-fil-a, Atlanta is full of rich American history and bustling with spectacular events. But with everywhere to go and the limited parking available, getting from place to place on your own can be daunting. Atlanta, Georgia has three convenient ways to commute from place to place without having to deal with the hassle of finding parking, paying for parking, or even weaving through the heavy freeway traffic.
Atlanta, Georgia has public transportation through its Metropolitan Atlanta Rapid Transit Authority (MARTA) system. This provides bus, train, and streetcar transportation. Shuttling runs every day (hours may vary for holidays). Specific scheduling and arrival times can be seen through the MARTA app.
With Atlanta being as busy as it is, it's no wonder that a complex public transit system is needed to help accommodate all the riders who have things to do and places to see. The Metropolitan Atlanta Rapid Transit Authority, most commonly referred to as MARTA, is the primary resource available for public transportation in the metropolitan Atlanta area. Between the MARTA buses, rail trains, and streetcars, the city of Atlanta is well-taken care of when it comes to public transportation.
MARTA Bus
For the first mode of public transportation, we have the MARTA bus system! The MARTA bus system runs all around and outside of Atlanta covering the entire metropolitan area. With more than 1,000 miles of bus routes and over 91 stops, MARTA can take you anywhere you need within the perimeter.
Each MARTA bus is wheelchair accessible and has alternative mobility access if necessary. Each bus is also equipped with 2 bike racks located on the front of the bus. There are four MARTA bus

routes to ensure transportation coverage of the entire Atlanta area.
Routes
MARTA bus routes

have over 100 routes and thousands of stops to help riders get to their desired locations. Bus routes are available as far north as Route 143 in Alpharetta, Georgia, as far south as Route 800 in Lovejoy, Georgia, as far west as Route 73 in Mableton, Georgia, and as far east as Route 111 in Decatur, Georgia.
This radius provides bus availability

for everyone in between. Routes are available and take riders to Colleges/Universities, Hotels/Motels, Cultural Facilities, Medical Facilities, Parks and Recreation Spaces, Shopping Centers, and Transportation resources. For whatever need you have, the MARTA bus system can take you there.
Schedule
MARTA bus scheduling runs regularly from Sunday-Saturday. MARTA does observe holidays, so if you need to ride the bus on or around holidays, check the schedule. The times MARTA buses run from are below.
| | |
| --- | --- |
| Monday-Friday | 5:00 AM – 1:00 AM |
| Saturday-Sunday | 5:00 AM – 12:30 AM |
MARTA Rail Train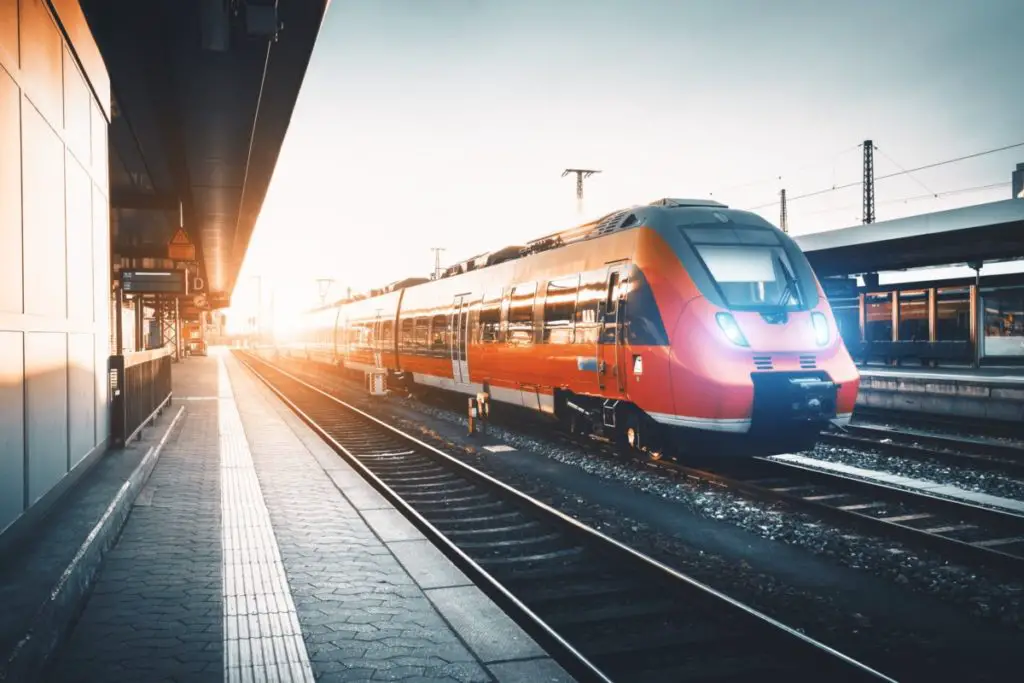 MARTA rail runs right beneath your nose. This underground rail system has helped millions commute into the city each year. With its uniquely color-coded system, you won't be able to miss your train.
Each train moves at about 70 miles per hour and runs every 15 minutes to ensure you get to your next station as quickly as possible. Each station is equipped with clear exits and entrances. Although resources and facilities vary per station, you will be sure to have everything you need.
Routes
There are four MARTA bus routes to ensure transportation coverage of the entire Atlanta area: red, gold, blue, and green.
Red
The Red train runs from the Northern Springs Station located 40 minutes north of Atlanta in Sandy Springs, Georgia then runs south until ending at the Atlanta Hartsfield International Airport located in College Park, Georgia.
Gold
The Gold train runs almost parallel to the Red train starting with its most southern point being the Atlanta Hartsfield International Airport. However, after heading north and meeting at the Lindbergh train station, the Gold train heads Northeast towards Brookhaven, Georgia before finally ending in Doraville, Georgia.
Blue
The Blue train begins on the west side of Atlanta in Westhaven and heads eastward-moving through the city of Atlanta until ending on the east side of Atlanta in Decatur, Georgia.
Green
The Green train runs similarly to the Blue train with a few minor exceptions. Unlike the Blue train, the Green train route begins on the west side next to Westside park and travels eastward until its last station in the Edgewood division. The Green and Blue trains meet up at the Ashby Station where they run parallel to one another for 7 station stop in Atlanta.
Parking
Because of the specific locations of the MARTA stations, it may be necessary for some to commute to a MARTA station and catch a train from there. There is parking available at many MARTA station locations so you can leave your car and commute by train.
Parking can range anywhere from 1 free-day parking to long-term parking. Although parking is not at each station, many have parking lots available. These parking resources are updated and can be found through the MARTA app and at times, there are active counts of available parking spaces.
Schedule
MARTA train scheduling runs Sunday-Saturday. MARTA does observe holidays and during those days trains will operate on weekend schedules.
| | |
| --- | --- |
| Weekday | 4:45 AM – 1:00 AM |
| Weekend | 6:00 AM – 1:00 AM |
MARTA Streetcar
The MARTA Streetcar is the most commonly used by tourists to get around downtown Atlanta, frequently called Midtown. Midtown Atlanta is full of world-class attractions like Olympic Park, the World of Coca-Cola, College Football Hall of Fame, and much more. The MARTA Streetcar has 12 unique stops that will take you from one famous site to the next.
Routes and Stops
The MARTA Streetcar has one route that runs right through Midtown, Atlanta. Ensuring that passengers are able to enjoy their Atlanta experience, the Streetcar has large windows and comfortable chairs.
MARTA Streetcar stops 1-12 allow tourists and locals to have a quick way around the city and a scenic ride as well.
Schedule
The MARTA streetcar has unique hours to help accommodate the crowds at each hour of the day. When taking the MARTA Streetcar, you will always have a way around. Included below is the MARTA Streetcar schedule.
| | | | |
| --- | --- | --- | --- |
| Monday-Thursday | | | 6:00 AM – 11:00 PM |
| Friday | | | 6:00 AM – 1:00 AM |
| Saturday | | | 8:30 AM – 1:00 AM |
| Sunday | | | 9:00 AM – 11:00 PM |
MARTA Transportation Fares
MARTA provides cheap fares for riding their public transportation system. The goal is to incentivize individuals by creating affordable alternatives for transportation and providing realistic passes and discounts. The fare for each form of MARTA is the same with minimal transfer (from train to bus to streetcar) differences. To keep things simple:

MARTA requires a Breeze pass and a ticket can be purchased at any MARTA station or through the MARTA app. The MARTA app allows for purchases to be completed online to save the hassle of finding a station.
Standard Fares are inexpensive and affordable for all. However, there are passes made available for frequent riders that want to save a bit of money.
| | | | | |
| --- | --- | --- | --- | --- |
| | Standard Fares | | | Cost |
| | Regular Fare | | | $2.50 |
| | Children (46″ and under) | | | Free |
| | Senior Citizen, Disabled Riders, and Medicare Participants | | | $1.00 |
| | MARTA Mobility | | | $4.00 |
| | | | | | | | |
| --- | --- | --- | --- | --- | --- | --- | --- |
| 1 Day Pass | 2 Day Pass | 3 Day Pass | 4 Day Pass | 7 Day Pass | 10 Day Pass | 20 Day Pass | 30 Day Pass |
| $9.00 | $14.00 | $16.00 | $19.00 | $23.75 | $25.00 | $42.50 | $95.00 |
Special Fare Programs
Requirements
Group Discounts
Day Pass orders of 200 or more receive a group discount. The discount ranges from 5-15% depending on the number of passes you purchase.
University Pass Programs
Participating universities offer 30-Day Passes at discounted prices for students and faculty. Students can purchase these passes for $68.50, and faculty can purchase these passes for $83.80. The passes provide unlimited rides through the end of the month they're purchased in.
$68.50/mo., $83.80/mo. for faculty
Partnership Program (Employer Discount)
Participating organizations can purchase discounted unlimited ride passes depending on the number of cards purchased.
Atlanta Streetcar Passes
Atlanta Streetcar Day Passes are a great option if you plan on riding multiple times in one day. This pass provides unlimited rides for the 24-period. Day passes (one 1-Day) are $3.00. 
(no transfers allowed to MARTA bus or train)
Is Public Transportation Necessary in Atlanta, Georgia?
You may be wondering if public transportation is necessary when you are in Atlanta, Georgia. Well, if you live in the city or are visiting and don't have a way to get around, public transportation is essential! It's necessary because it provides a way to get around that's cheaper, faster, and easier than most methods of transportation.
Without public transportation in Atlanta, Georgia, people would be forced to get around by car, which would increase traffic, or by walking, which would take significantly longer to get to their destination.
Luckily, while in Atlanta, Georgia, you have plenty of affordable public transportation options to choose from.