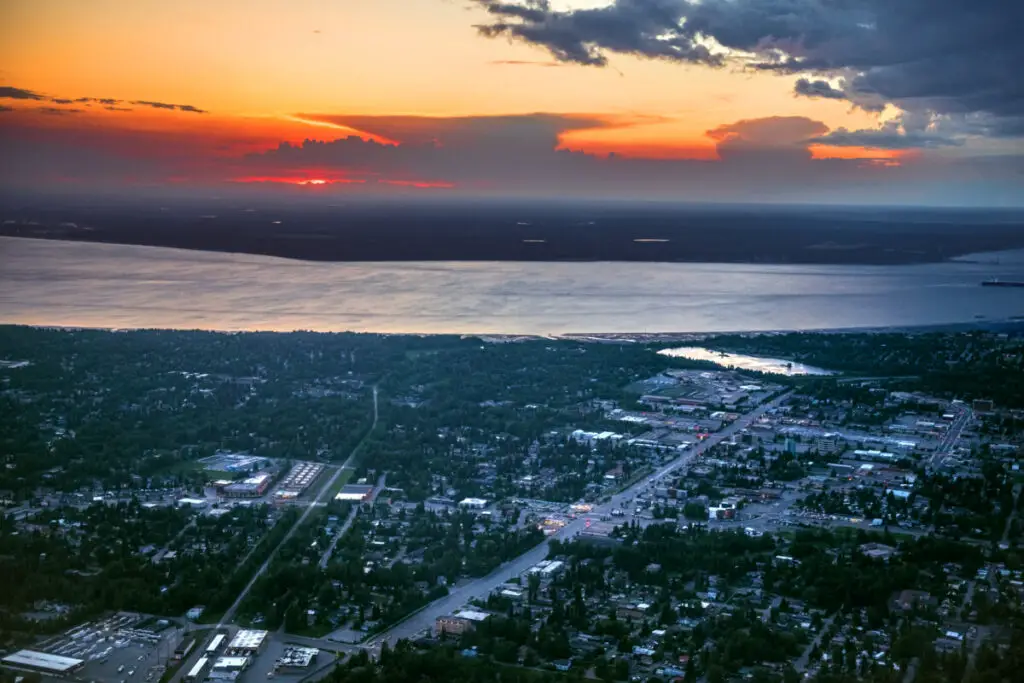 When most people think of Alaska, they'll be more focused usually on the idea of tourism as that is primarily what Alaska is known for with its wide sprawling areas of beautiful nature and protected landscapes. It might be challenging to get around places and most people will be looking to see if a city will be walkable or not.
There is a variety of public transportation in Anchorage, Alaska including cars, trains, shuttles, buses, and RideShare services. With a high volume of tourist traffic, most transportation is more geared towards tourist-specific transportation and isn't the most ideal within city limits.
Although it is largely a tourist central area, it does have public transportation that all can use and benefit from as someone either visits or lives in Anchorage. Keep reading to find out more about Anchorage, Alaska.
RideShare
Perhaps one of the most popular services outside of usual bus systems or otherwise as an alternative to owning a car and the upkeep owning a car would require. RideShare services are a perfect way to avoid having to foot these bills individually and privately. For the most part, RideShare users only pay for what would cost the RideShare driver for gas as well as a bit more so they can continue to keep the car in good condition to be used as a transportation vehicle.
Both Uber and Lyft operate in Anchorage, Alaska and this is something they encourage as well as what they call vanpooling to ease up on traffic and air quality impact. Vanpooling itself isn't public transportation, but the city encourages it with certain benefits as outlined by the municipality of Anchorage and adds some incentives for coworkers and people to use this sort of carpooling practice. It is proven to cut down on individual costs but can sometimes be inaccessible for some individuals.
As for more public transportation methods, Uber and Lyft have their own individual rates as to how much they'll charge and how far they'll go. It's not the greatest method as far as expenses go, but can be a lot more reliable than a bus route or on things that won't typically operate if it's not in a certain season. Alaska is known for having a harsh winter and if the car of a RideShare driver is well maintained, the concerns of weather driving will be lessened as well.
Bus Service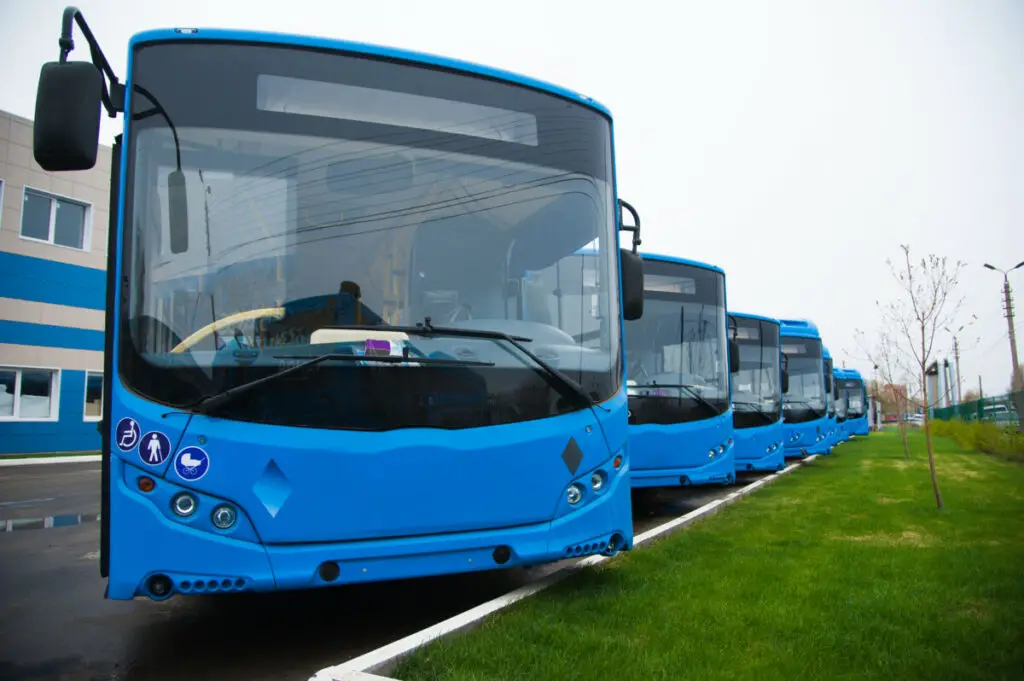 The bus services in Anchorage, Alaska have actually named the PeopleMover routes and span the entire city, at least two of which are solely commuter routes that do help those working and needing a direct way to where their office or other workplaces might be. It might just be a touch of individuality, but the name is a pretty fun twist on what would be a boring old bus route without that kind of flavor.
The website to see the different routes isn't the best organizational-wise, but it does communicate the information so that it is somewhat readable and identifiable as a bus route. Most bus routes will operate from 6 am to midnight on weekdays, and then on weekends usually from 8 am to 8 pm.
For PeopleMover routes, this is the operation schedule they operate off of and do seem to run during all seasons despite the fact that some Alaska weather can be pretty intense and cold. Alaska is known for being cold and dark nearly all year round and sometimes that can make getting from point A to point B dangerous and difficult.
The website for the PeopleMovers bus route is directly connected to some of the other links to public transportation and the other methods in which they help people commute through the city and indeed sometimes to the other areas of Alaska.
Bicycles
One of the most popular ways to get around Anchorage, Alaska is going to be by bike. Much more reliable than even e-scooters and sometimes even vehicles that run off of gas, they can be great for health as well as more cost-efficient in the long run. Anchorage, Alaska has a decent bicycle rental system including a large variety of e-bikes for rent.
Most of the time, these would be expected to be taken on trails throughout the beautiful wilderness of the Alaskan wilds, but using them within the city of Anchorage is highly encouraged as well. They function in the snow and colder weather fairly well with enough caution executed and while isn't the most comfortable or luxury-based mode of transportation, it can be much easier to pay for and keep to consistently than taking an Uber everywhere.
While buying a bicycle is also in the cards, the Alaska e-bike rental is one of the easier options for people who don't think they'll use an e-bike or other bike as often as they would like to justify the cost of buying their own. There are several different rates available, the lowest being $25 for a one-hour, standard rental without any additional add-ons for a bike. They have a shop in Anchorage that they operate out of and the more detailed specifics and questions would be good to answer there.
For a full days rental, it would be something around $90, which is pretty good in terms of rental equipment that will be expected to be used out in the weather and sometimes for heavier use as bicycles are designed to do some pretty amazing things to transport people from anywhere to where they desire to be. The e-bike service is highly recommended and has great reviews as well as recommended by the locals of Anchorage, Alaska as an alternative method of transportation.
Shuttles
One of the other methods of transportation specific to Anchorage, Alaska is the shuttle services that are offered. Most of these however are geared more directly towards the tourists that come through and usually only go from one location to the local airport. While this is especially helpful, especially when someone is traveling, it doesn't do much for someone needing to commute to grocery stores or to work.
The shuttles will mainly run from a hotel to the airport or from designated areas within the city. This makes it pretty useless to longtime residents of Anchorage, however, there is another shuttle combined RideShare service within Anchorage that is offered to residents.
This shuttle service is special as it is geared specifically toward those who have difficulties moving around on their own or taking what would be considered regular public transportation, such as disabled individuals, senior citizens, and those with Medicaid waivers. These people benefit from this service as it is much cheaper and directly intended for their use, not anyone else's.
The service is titled AnchorRIDES and works in accordance with the ADA, Americans with Disabilities Act as well as many local and federal guidelines and regulations to provide just as much quality and ease of life for these citizens and residents as for any other member of the community. This is extremely admirable as not every city has this sort of service, and in Anchorage where the number of actual public transportation systems is surprisingly slim, this is a golden find for those with these issues.
Train
While not a within-the-city type of transportation as some other cities would have with tracks and railway systems, Anchorage is a central hub and connection port for many types of tourist travel, including connecting up with the Alaska Railways that travel throughout the whole state as a way for tourists to visit the beautiful lands and connect up with the cruises and other touristy attractions that are offered and shown most.
The Alaska Railway has a direct connection to Anchorage and is one of the most popular ways to get through all of Alaska's gorgeous wild nature and beautiful scenery. While the train tickets themselves aren't super expensive, they won't help to be getting around Anchorage and honestly, the only reason an Anchorage resident would be getting on a train to do is to go on an adventure or on vacation all throughout Alaska.
If a visitor or a resident doesn't have a license or a car in Alaska, the only way to really get anywhere involves using the locomotive power of two legs with the abilities of an e-scooter or an e-bike or simply just walking to their destination. This isn't always sustainable in the winter, so the bus system is usually the method to rely on, as well as working on carpooling everywhere with coworkers or others who have a car to help lower cost, and raise efficiency while still keeping comfort.
Of e-scooters and e-bikes, e-bikes and regular bicycles are highly recommended over an e-scooter service, simply because the e-scooter isn't sustainable in the environment that Alaska has and while they are allowed and kept with any other electronic guidelines and rules for operation, they don't give the same sort of benefits from use as those of a bicycle or e-bike, including being cost efficient and adaptable to the environment.
Related Topics:
If you like the article above, here are some other similar articles you should check out!
17 Reasons Not to Move to Anchorage, Alaska

17 Reasons Not to Move to Juneau, Alaska

Moving to Alaska with a Dog: 13 Helpful Tips