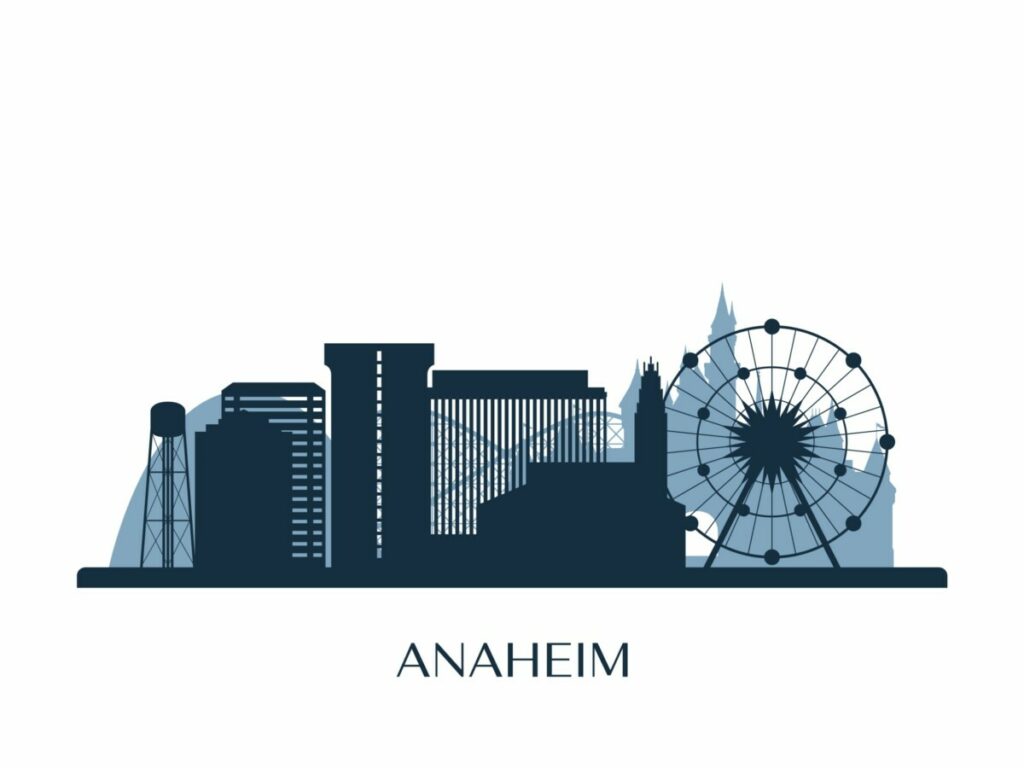 When traveling, there are a lot of things that you have to consider. One of those things should not have to be how you are going to get to the places that you want to go. To avoid having to deal with parking, car rentals, and gas prices, consider using public transportation.
Anaheim, California has a variety of public transportation options connecting the city's attractions. Like many other large cities, it has buses and shuttles to help visitors move throughout the city. It also has a unique free transit system exploring the attractions in the heart of the city.
When visiting a new place, it can feel a little overwhelming to explore unfamiliar locations. To alleviate some of that, here are some tricks and guidelines for navigating public transportation in Anaheim.
Train
If you need to get in or out of the city of Anaheim you might be worried about traffic. Southern California and the Los Angeles area, of which Anaheim is a part, are notorious for having bad traffic. Instead of renting a car and waiting for hours on a highway packed to the brim with cars, consider taking a train. Trains don't share the same roads as cars so you won't be caught in traffic.
When riding a train in Anaheim you could go in one of three directions. You can ride a train heading northwest to the city of Los Angeles. You can also go northeast towards Riverside or south to Laguna Beach. A trip from Anaheim to Los Angeles will cost you $8.75 one way or $17.50 for a round-trip ticket. Riverside to Anaheim is $10.00 and $20.00 respectively. Laguna is the cheapest, costing only $8.00 for a one-time ticket and $16.00 for a full round trip.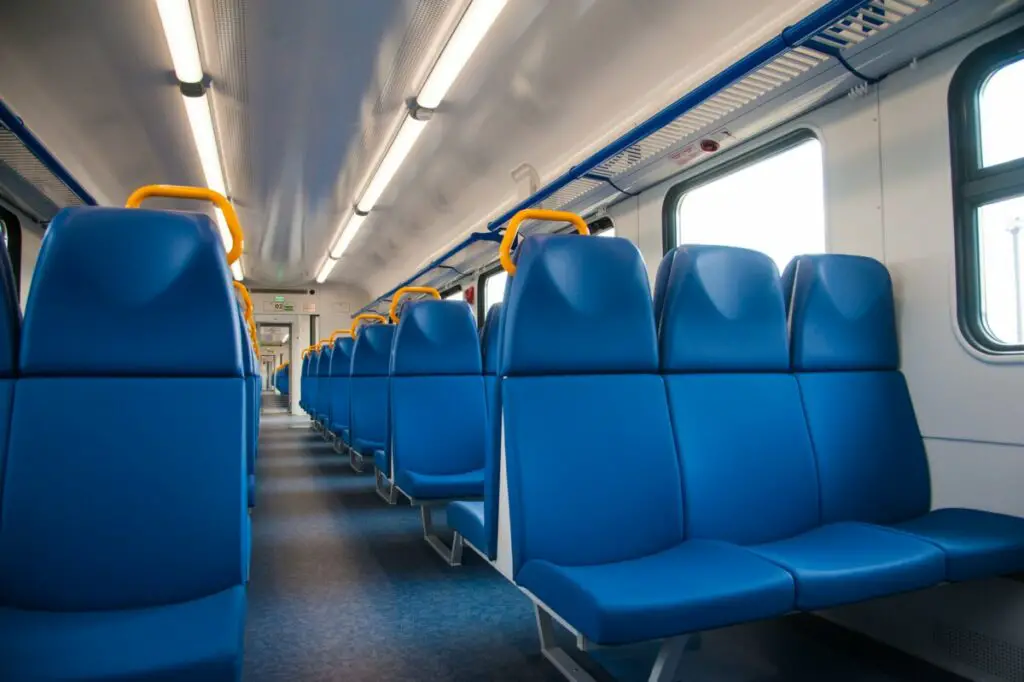 Shuttle
If you are flying into Anaheim, you likely will have luggage that you don't want to haul around the city with you. By using a shuttle, you won't have to carry the luggage on and off a bus or walk around the city with it. Many hotels offer a free shuttle to and from the airport, so check with your hotel and see if this is something that they offer.
If they don't, you can always pay for one of the many shuttles at the airport to drive you into the city. These shuttles tend to be cheaper than a taxi since they can haul more people. The city also offers shuttles that drive around popular areas. If you download the city's A-Way WeGo App

, you can find more information about the routes and rates on these shuttles.
Buses
Buses are some of the most common types of public transportation around the world. They can hold a large number of passengers and fit on roads well with smaller vehicles. This makes them an ideal form of transportation, especially in cities. With that in mind, here is some information specifically about buses in Anaheim, California.
Buses tend to have their routes centered around the most important features of an area or city. They want to maximize the number of riders and the easiest way to do that is to offer routes going to places that people want to go. By understanding this pattern, we can better understand why the buses in Anaheim are laid out the way they are.
Almost all of the buses in Anaheim connect to Disneyland. For those of you who have been living under a rock Disneyland is a massive amusement park in Anaheim. People come from all around the world to ride roller coasters and meet characters from many of Disney's movies and shows. Since it is such a big attraction and an important part of the city the buses are all based around Disneyland.
There are some other features that you reach using a bus in Anaheim. I will try to cover some of these to give you a rough idea of where you can go in the city of Anaheim.
If you are interested in sports there are a couple of sports teams in Anaheim that you may be interested in. The Anaheim Angels, the local professional baseball team, play at the Angels Stadium of Anaheim. Nearby the hockey team, the Anaheim Ducks play at the Honda Center. Both of these arenas are near the east edge of the city. To get to one of these arenas, you will want to take the ARTIC Sports Complex Line which connects both of these arenas to Disneyland and the central transit station.
If you are interested in amusement parks other than Disneyland, you should take a quick ride on the Buena Park Line. This line starts at Disneyland and heads north connecting you to three other parks. What are these parks? Pirates Dinner Adventure, Medival Times, and Kessits Berry Form are these three lesser-known parks.
If you would like the get to downtown Anaheim, also known as the Center City area, you will want to take the City Cntr line. This line connects Disneyland Park to all of the attractions in the City Center portion of the city.
If you need to catch a train, you will want to take a ride on the Metrolink line. Want to go on a shopping trip? Check out The Outlets at Orange by riding the State College Line. Hungry after a long day of exploration? Ride the Disney Way line from the Disneyland park to Anaheim Garden Walk an area filled with different restaurants.
The buses aren't too expensive either. It costs $4 for an adult one-way ticket or $1.50 for a child's ticket. However, if you plan on making more than one ride you need to check out the day passes the city offers. Day passes let you ride as much as you want during that day and on any of the bus lines so you can explore a bunch of different areas. A one-day pass costs $6 for an adult, and $2.50 for a child and senior citizens.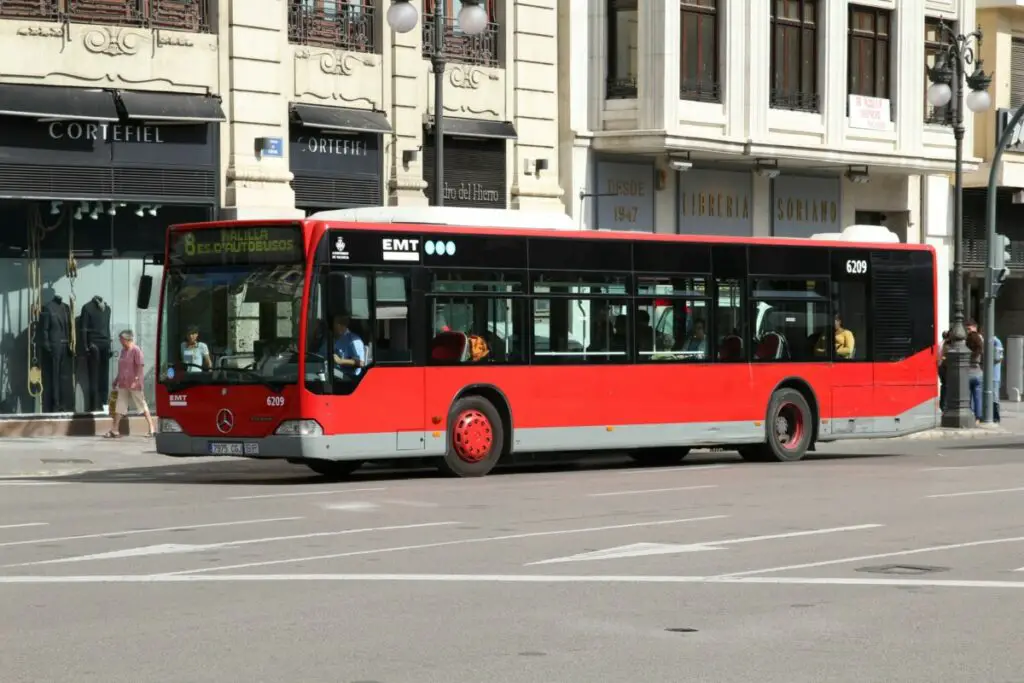 FRAN
When public transportation can feel generic across many different cities it is difficult to feel excited about riding on it. There is an expectation that we have that public transportation needs to be stuffy, old, and cost too much to ride. The city of Anaheim tries to subvert these expectations by providing the FRAN transportation system.
Your first question may be what is FRAN. FRAN is an acronym for a small transportation option that you can find in Anaheim. The acronym stands for Free Rides Around the Neighborhood or FRAN for short. The first thing that you may notice is that this transportation system is free. Instead of having to fork over a fee every time that you want to ride, you can use the FRAN as much as you want for free.
With the FRAN system, you won't have to worry about having exact change on you at all times, waiting in line for a ticket, and keeping track of your ticket if it is for a round trip. Instead, you can just focus on enjoying the sites.
The FRAN system is a shuttle-style service that helps visitors and residents explore the downtown area of Anaheim known as Center City. The system uses a fleet of electric vehicles to move people quickly around the Center City. By using these electric vehicles the city can accomplish several goals. They can reduce emissions from cars by using emission-free electric vehicles. They can reduce the amount of vehicle traffic on inner city roads and speed up pedestrian travel speed.
The FRAN vehicles hold several people and make stops at destinations within the Center City area of downtown Anaheim. They begin running at noon every day of the week and keep running until 8 pm. Since they do have a limited hour of operation you will need to plan ahead if you want to use FRAN as part of your trip.
However, you won't be able to use FRAN early in the morning to get into the downtown area. Instead, you will have to rely on other forms of public transportation. You also won't be able to stay out late at night if this is your only form of transportation. If you do plan on staying out late, make sure you have another way to get back to wherever you are staying once your evening is over.
Perhaps a bigger question is; where can you ride with the FRAN system? Like I said earlier, the system helps to connect people between different locations in the Center City portion of Anaheim. The first collection of places is all parks.
You can get to the following places using the FRAN system:
Farmers Park
Founders' Park
Washington Park
Colony Park
Citrus Park
City Hall
Carnegie Plaza
Shopping Center
Central Library
There is a big variety of places that you can go to even in such a small area. The next time you are in Anaheim, consider using the FRAN transportation system to get where you need to go. You will definitely want to avoid driving in Anaheim, California, as the traffic is incredibly bad.