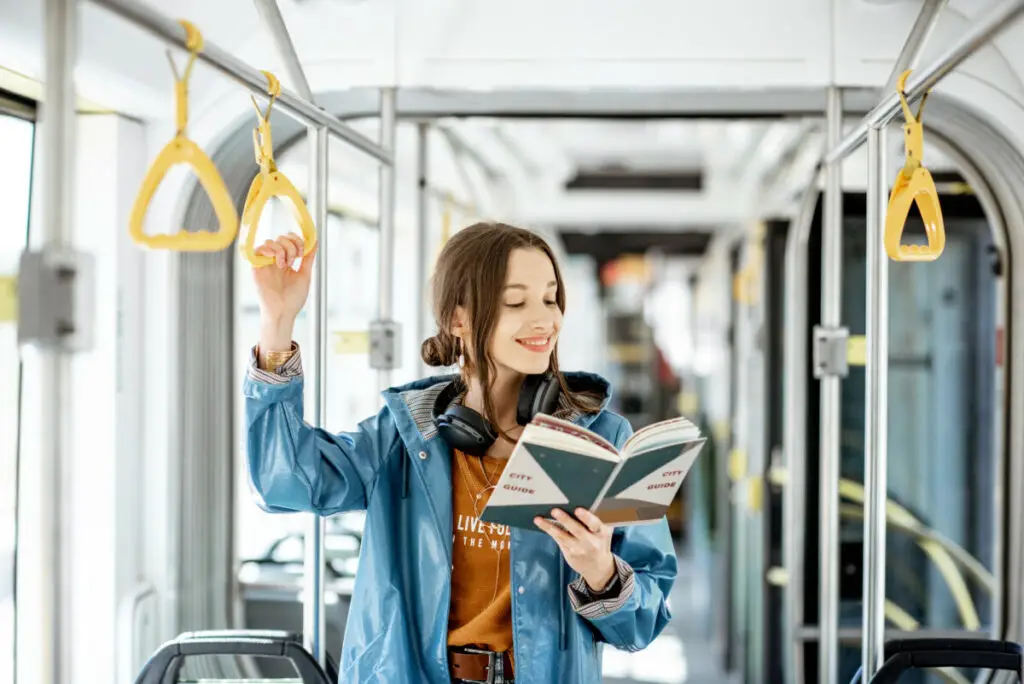 When it comes to public transportation, there's a lot of information to know, including where the stops are, where you can buy tickets, how much tickets cost, and which services are available. It can be daunting to think about and even worse when the website seems just as complicated as the routing system. Luckily, all the pertinent information about the public transport system in Akron, Ohio is compiled here.
METRO Regional Transit Authority (RTA) provides public transportation for Akron, Ohio, and the surrounding Summit County area. METRO RTA operates 36 fixed-route bus services, paratransit services, and an express route to Cleveland, Ohio.
Below is more information on fixed routes, fares, paratransit, and more services that METRO RTA offers in Akron, Ohio.
Routes
METRO RTA

has 36 fixed routes, meaning there are set times and locations the bus will stop during regular operation. General service hours are from 4:15 am to 11:30 pm Monday through Friday, 5:00 am to 10:15 pm on Saturday, and 9:30 am to 7:30 pm on Sunday, though they differ from route to route.
| Route | Schedule |
| --- | --- |
| 1 | West Market |
| 2 | Arlington |
| 3 | Copley Road – Hawkins |
| 4 | Delia – North Hawkins |
| 5 | Joy Park – Gilchrist |
| 6 | East Market – Lakemore |
| 7 | Cuyahoga Falls Ave |
| 8 | Kenmore – Barberton |
| 9 | Vernon Odom Blvd – East Ave |
| 10 | Howard – Portage Trail |
| 11 | South Akron |
| 12 | Tallmadge Hill |
| 13 | Grant – Firestone Park |
| 14 | Euclid – Barberton Express |
| 17 | Brown – Inman |
| 18 | Thornton – Manchester |
| 19 | Eastland |
| 21 | South Main |
| Route | Schedule |
| --- | --- |
| 24 | Lakeshore |
| 26 | W Exchange – White Pond |
| 28 | Merriman Valley |
| 30 | Goodyear – Darrow |
| 33 | State – Wyoga Lake |
| 34 | Cascade Village – Uhler |
| 50 | Montrose Circulator |
| 51 | Stow Circulator |
| 53 | Portage – Graham |
| 59 | Chapel Hill Circulator |
| X60 | Northcoast Express: Cuyahoga Falls – Twinsburg to Cleveland |
| X61 | Northcoast Express: Akron to Cleveland |
| 101 | Richfield – Bath |
| 102 | Northfield |
| 103 | Stow – Hudson |
| 104 | Twinsburg – Creekside |
| 110 | Green – Springfield |
| 600 | Zone |
The full route system map can be found on their website

. The Northcoast Express (NCX) only runs on weekdays.
As of July 2022, routes 50, 51, 53, 59, and X60 are not operating.
Fares
Fare

for METRO RTA differs depending on a variety of factors.
| Ticket/Pass | Fare |
| --- | --- |
| Single Ride Pass – one-way pass | $1.25 |
| One Day Pass – good for 1 day | $2.50 |
| 7-Day Pass – good for 7 consecutive days | $15.00 |
| 31-Day Pass – good for 31 consecutive days | $50.00 |
| NCX – good for a one-way ride to or from Cleveland | $5.00 |
| NCX 10-Ride Ticket – good for 10 rides | $40.00 |
| SCAT Pass – one-way ride to or from destination for seniors and persons with disabilities | $2.00 |
| SCAT 10-Ride Pass | $20.00 |
| ADA 10-Ride Pass | $25.00 |
| Seniors and Persons with Disabilities (D&S) – one-way, the rider must have proof of eligibility | $0.50 |
| 31-Day D&S Pass – good for 31 consecutive days with proof of eligibility | $30.00 |
| Call-a-Bus | $4.00 |
Up to two children ages 5 and under can ride free with a fare-paying adult who has purchased a Single Ride Pass.
Riders who have purchased any D&S Pass must have proof of eligibility with them when they ride. This can be proof of age (driver's license), a SCAT Pass, a METRO D&S photo ID, or a Medicare card.
All passes can be bought on the bus, on the EZfare

mobile ticketing app, and at the Robert K Pfaff Transit Center. Day Passes, 7-Day Passes, 31-Day Passes, and SCAT Passes can also be purchased at Dave's Market and some Summit County Giant Eagle

locations. NCX passes can also be purchased at Summit County Giant Eagle locations.
SCAT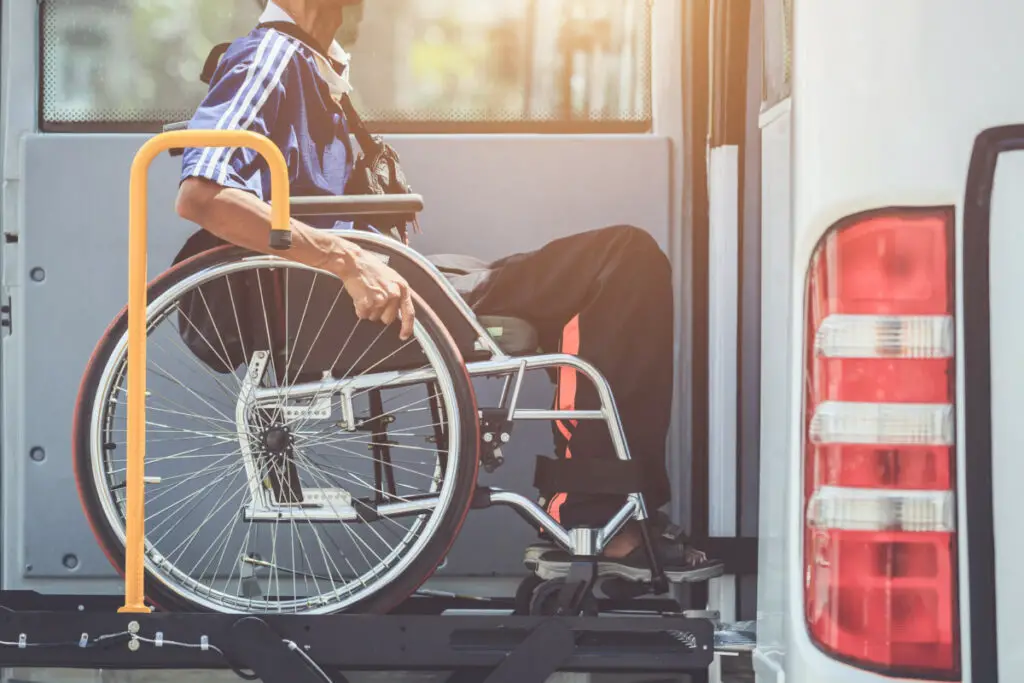 SCAT

is METRO's shared ride service for riders who are 62 years old or older or have a disability that prevents them from using fixed-route buses. It is an origin-to-destination service that must be scheduled in advance. Vehicles are small buses and vans that can better accommodate eligible riders.
Prior to qualifying for SCAT, riders (and their medical professional) must fill out and provide the SCAT application

, proof of how old they are, and proof that they live in Summit County to METRO RTA.
Once a rider is registered, they can begin using SCAT. Rides must be scheduled

the day prior to the trip. Call between 7:00 am and 5:00 pm on the day before the trip, have the SCAT ID number, trip times, and addresses ready, and inform the customer service representative of whatever special equipment is needed.
SCAT is a shared ride service and schedules riders within 30-minute windows. The vehicle will arrive within the designated time period and riders must be ready. Since it's a shared ride service, vehicles will not wait for riders after the pickup time window has passed.
METRO Zip
METRO Zip

is a program designed to assist students, faculty, and staff at the University of Akron. Riders with a Zip card can swipe it at the farebox and ride free on METRO's fixed routes. Having a Zip card when riding NCX gives the rider a $1.00 discount. Bus operators will also provide transfers when asked for Zip cardholders transferring to another public transit system like SARTA or PARTA.
DASH
METRO RTA has a downtown shuttle system called DASH

. It runs on weekdays from the METRO Transit Center around downtown and to the University of Akron and rides are free. Shuttles come every 10-15 minutes from 7:00 am to 7:00 pm and every 15 minutes from 7:00 pm to 11:00 pm.
Call-a-Bus
Call-a-Bus

is METRO's curb-to-curb service. There are two Call-a-Bus systems: Northern Summit County Call-a-Bus and Southern Summit County Call-a-Bus. The fare is $4.00 per ride for both systems.
Northern Summit County Call-a-Bus serves riders traveling within Macedonia, Twinsburg, Sagamore Hills, Northfield Center, the Village of Northfield, and Reminderville. It's available from 7:00 am to 5:00 pm on weekdays.
Southern Summit County Call-a-Bus serves riders traveling within the City of Green. It's available from 8:00 am to 4:00 pm on weekdays.
Neither system goes to Cuyahoga, Portage, or Geauga Counties, but can drop riders off at regular fixed-route stops for riders needing to connect to different routes or go outside the Call-a-Bus service areas. Riders also don't need to be residents of Northern Summit County or the City of Green to use Call-a-Bus.
Call-a-Bus operates similarly to SCAT. Riders need to call the day beforehand with their pick-up and drop-off addresses ready and will be provided with a time window in which the bus will come to pick them up. Rides both to and from a destination can be scheduled during the initial call.
Connecting Transit Systems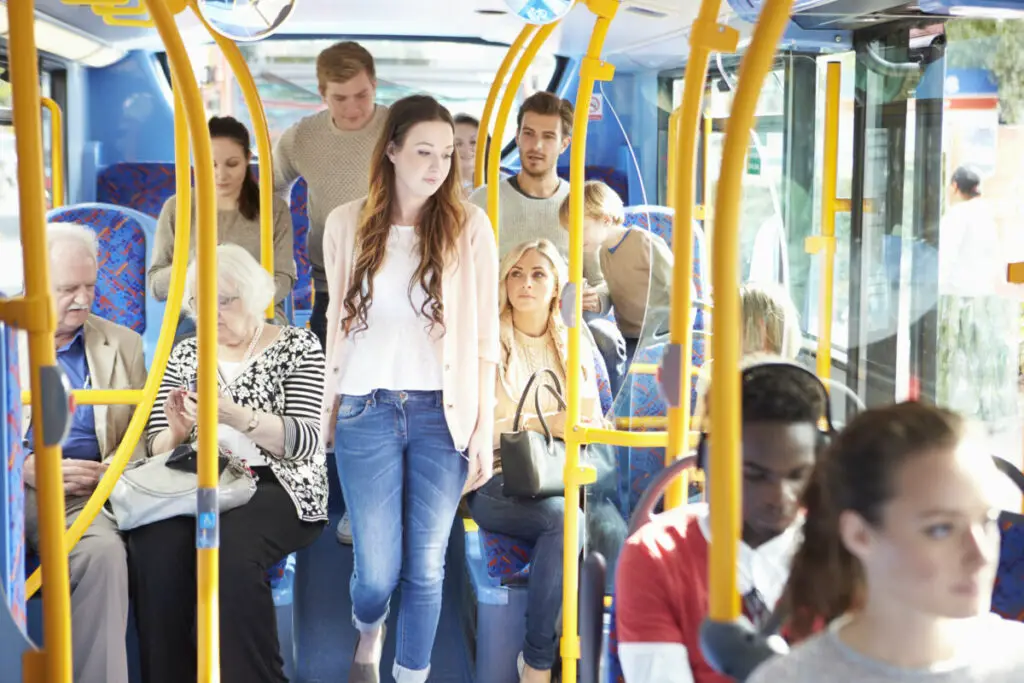 METRO RTA connects to various other transit systems that allow riders to travel outside of Summit County. Through the Robert K. Pfaff Transit Center, riders can access services to Stark County, Portage County, Cleveland, Mahoning County, and Medina County. Additionally, the Transit Center links to Greyhound buses traveling through Akron.
Stark Area RTA
SARTA

serves Stark County and generally runs from around 5:30 am to around 9:30 pm, depending on the route. It has fixed-route and paratransit services

, as well as programs to assist veterans and students.
Portage Area RTA
PARTA

operates in Portage County. It generally operates between 6:00 am and 9:00 pm, depending on the route. PART has fixed-route services, Dial-a-Ride services, and bus services to Kent State University. It also runs an express route to Akron.
Greater Cleveland RTA
Greater Cleveland RTA

serves Cleveland and the surrounding area in Cuyahoga County. It has rail, bus, paratransit, trolley, park-and-ride, and Bus Rapid Transit services. Operating hours vary depending on service and route.
Western Reserve RTA
Western Reserve RTA

serves the Mahoning and Trumbull Counties. Operating hours are from 5:30 am to 9:00 pm for their fixed-route system. It also has paratransit services, bus loops to Austintown, Boardman/Canfield, Boardman East, and Midlothian suburbs, late-night service, and shared-ride countywide services.
Medina County Public Transit
Medina County Public Transit

serves riders in Medina County. It has flex-route and on-demand services. Operating hours are from 6:00 am to 6:00 pm on weekdays and 10:00 am to 5:20 pm on Saturdays.
Uber and Lyft
If you are in any city nowadays and you need a ride, there are ride-sharing services like Uber and Lyft that help a lot with your time crunch needs. You can schedule rides and get the app 5 minutes before you need a car. Now, how long it will take for your car to arrive will vary depending on if there are enough drivers around you, if you are far away from drivers, and what time you need a ride. If you need a ride late at night or early in the morning, it might be harder to get a ride unless it is the weekend.
These apps are great because they are pretty safe to use, and you just need to make sure that you get in the right vehicle by checking the license plate number. You can also use these services to get food. Uber, for example, has an option for delivering your food to you. You can get almost anything delivered to you this way, even if the store does not have its own delivery drivers and services. It is a very convenient tool to use on vacation and on days when you are too tired to cook.