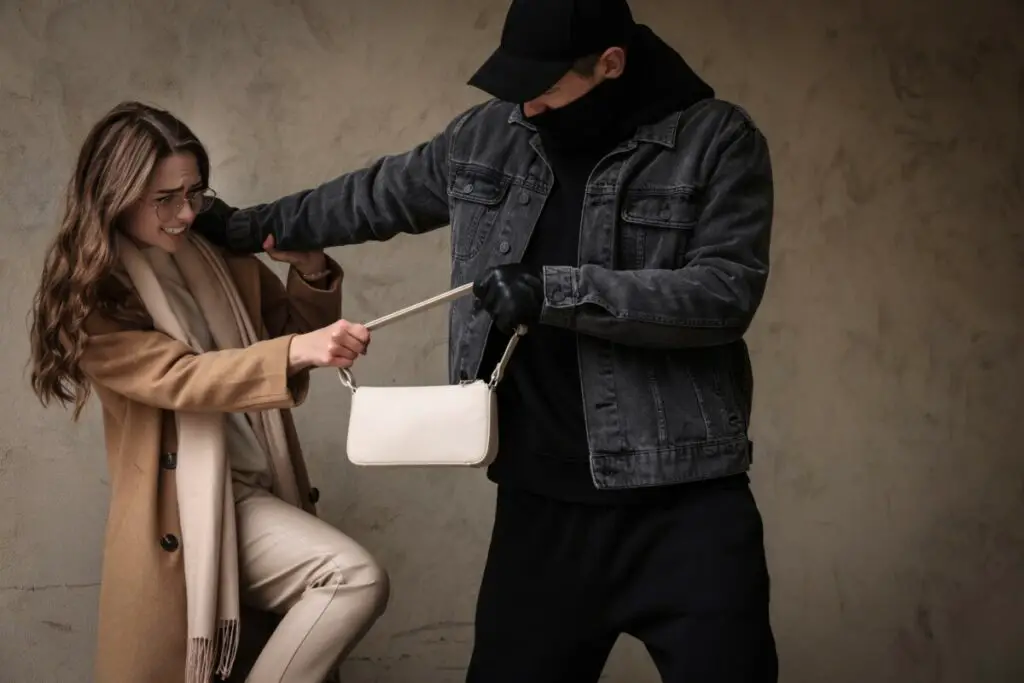 Tucson, Arizona is home to the University of Arizona, the pride and joy of the town. When planning on moving to Tucson, the second largest city in the state, you may have heard rumors about how dangerous the town may be. Is there really a lot of crime in Tucson, Arizona, and what should you know and do about it?
Tucson, Arizona has a high crime rate and is the 6th most dangerous city in the state. Tuscon has a higher property crime rate than the national average at 83.2 out of 100 and a violent crime rate of 37.5 out of 100. Those who live in Tucson have a 1 in 18 chance of being a victim of crime.
Tuscon is considered a dangerous city, but if you are already planning on moving there for school, work, or even simple living, continue reading to understand more about what you should do! Make sure to keep reading to find out more about Tucson, Arizona!
How Common is Crime in Tuscon?
Unfortunately, crime is common in Tucson and, on average, 1 crime happens every 7 minutes

in the metro area. Since 2019, Tucson's homicide rate rose by 63%. For example, in August 2021, 49 people have been homicide victims in Tucson, whereas, in August of 2020 and 2019, only 30 people were homicide victims.
A total of 23,744 reported crimes were calculated in the Tucson area in 2020 according to FBI statistics

. These reports included violent and property crimes. 3,842 of those crimes were violent crimes and 19,931 were property crimes. Keep in mind that the population of this city was about 527,586 in 2020.
While Tucson's crime rates are higher than the national average and it may not be a safe town to leave the doors unlocked, its overall crime risk is medium

in terms of travel. Fortunately, the number of scam risks, terrorism risks, and transportation risks in this city remain low. The things that you need to keep an eye out for are pickpocketers, natural disasters from monsoon season such as flooding, mugging, and overall women's safety.
Tucson does have an issue with drug use, especially methamphetamines. There are also high rates of car theft, with 22 vehicles being stolen

in October 2021 alone.
Why is Crime so Common?
The Tucson Police Department, otherwise known as the TPD, explains that nearly 70% of homicides are due to gun violence

. The TPD has found a correlation between robberies and homicides, especially with mobile meet-up apps such as "Offer Up". "Offer Up" is a phone app where people can meet, buy, trade, and sell items. Sometimes, people will meet in risky places in the evenings where they may get robbed or even shot if they fight back.
The TPD also explained that there are no background checks on guns and it is relatively easy to purchase a firearm. Although buying guns is legal in the city, they are easily lost in the system, and the police department does not know where guns are being bought and sold, causing risky situations such as robberies and homicides.
To solve these issues, Tucson Mayor Regina Romero formed a Gun Violence Prevention Task Force to clean up the system, provide mental health care for criminals, improve law enforcement, and improve academics surrounding gun violence.
What Should I Do to Stay Safe?
You are 300% more likely to be robbed if you don't have a home security system according to crime grading sources

. Whether this is a security camera, safety doorbell such as "Ring" or "Blink", or even a simple lock and key, some form of security is vital when living in Tuscon. Be careful of who you leave your home keys with and where you place your spare key. Many women will purchase pepper spray to keep them safe from pickpocketers or sketchy situations.
In the end, the best way to stay safe in Tucson, Arizona is to follow your intuition. If you feel like you are in a sketchy situation or area, it's best to leave and go home. When meeting up with others, bring a trusted friend and let others know where you are going.
As for car theft, the Tuscon Police Department found that 6 of the 22 cars that were stolen in October of 2021 were taken simply because the keys were left in the vehicle or spare keys were left in the owner's manual. The TPD strongly advises locals to keep everything locked at all times because you can never be too safe in this city.
Where are the Safest Places for Families in Tucson?
There are also plenty of family-friendly attractions in town that are safe, including the Arizona-Sonora Desert Museum in West Tucson

. This attraction has an aquarium, a botanical garden, a souvenir store, and a beautiful art gallery.
Closer in town, the Tohono Chul Park has art and shop exhibits, bistros, and a beautiful garden area full of native and rare species of plants. At night, the park is lit with fairy lights and lanterns, giving kids and adults a safe place to explore and spend time relaxing.
Those who have a love for planes won't be disappointed while in this city. The Pima Air & Space Museum showcases over 360 aircraft and is full of rich history that will keep little ones entertained for hours. This museum is one of the world's largest non-government-funded aerospace museums. This museum has been open since 1976 and still runs strong today. It is a very safe place to take your kids.
The following neighborhoods are the safest neighborhoods

in Tucson, Arizona.
Sabino Springs
Casa Del Oro/Oracle Junction
Saddlebrooke
Tanque Verde North
Tanque Verde Northwest
Alta Vista
Fairfield
Overall, there is a lot of crime in Tucson, Arizona. However, that doesn't mean that the city is necessarily dangerous as long as you take precautions. Make sure that you avoid alleyways and sketchy parts of the city, especially when you go out at night. If you go out at night, bring friends with you and stay with them at all times. Stay out of extremely dark places as well.