Santa Cruz is a beautiful city that sits on the coastline of California. It's a popular destination for tourists and many people have put down roots there. But how dangerous is it to live in Santa Cruz?
Santa Cruz has an extremely high crime rate when compared to other cities of similar size. Its total crime rate is 104% above the national average, and it has above-average rates of violent crime and property crime as well. It's in the top 3% of most crime-ridden cities in the U.S.
Don't be fooled by the beautiful beaches and laid-back lifestyle of this town. Santa Cruz is one of the most dangerous cities in America and the crime rates don't seem to be going down anytime fast. Read below for more information about crime patterns, as well as the safest and most dangerous areas in this city.
Total Crime Rate
As stated above, the total crime rate of Santa Cruz 104% higher than the national average. This translates to a 6.25 crime rate (per 1,000 residents). The U.S. national crime rate is about 4.96, so this is quite a bit higher. To put it in simpler terms, 5.6% of Santa Cruz residents will experience some type of crime every year (or 1 out of every 20 residents).
These statistics aren't just high by national standards, but this city also has a higher crime rate than many surrounding towns in California. Even within its own state, Santa Cruz stands out.
For example, San Diego has a crime rate of 22, and Sacramento has a rate of 7. These cities are larger and more populous, but they still maintain lower crime rates. Santa Cruz has about 286 crimes per square mile, which is well above the state average of 83 crimes per square mile.
Crime varies from year to year, but on average, the rate remains fairly steady, with a 1% rise or fall from time to time.
Overall, Santa Cruz has scored a 3/100 on the crime index (100 being the safest rating). Check out more statistics and studies on the Santa Cruz crime rate at neighborhoodscout.com.

Violent Crime
Santa Cruz is above average in terms of both violent crime and property crime. Violent crime includes murder and nonnegligent manslaughter, forcible rape, robbery, and aggravated assault. Proportionally, there aren't as many violent crimes when compared to property crimes, but violent crimes usually have a longer-lasting impact on mental and physical wellbeing.
The violent crime rate is 57% higher than the U.S. national average. The national average is 22.7, while Santa Cruz is sitting at 38.2. This is lower than some areas, but higher than others and the risk of violent crime is worth considering.
The national median for violent crime is 4 per 1,000 residents, while Santa Cruz averages 6.25 per 1,000 residents. This means that about 1 out of every 160 people will be the victim of a violent crime every year in Santa Cruz (or about 4038 per year). That's not a small number and it could definitely affect your life if you put down roots in California.
Property Crime
Property crime is one of the areas where Santa Cruz really stands out above the rest. While its violent crime rate is higher than the national average, it's not too much higher. However, Santa Cruz has serious issues with property crime. In fact, the property crime rate is 113% higher than the national average!
Property crime includes burglary, larceny-theft, motor vehicle theft, and arson. The national median for property crime is 21 per 1,000 people, while Santa Cruz is at 50.5 per 1,000 people. That's more than double the crime!
To put it in perspective, that means that about 1 in every 20 residents will face some kind of property crime every year in Santa Cruz. That might make you rethink your decision to buy property in this area (not to mention the high price of real estate in California). That's about 32,627 people per year!
It can be an expensive mistake to buy a home in Santa Cruz, only for something to happen to it later. Really weigh the pros and cons before you choose to put down roots in this town. For more information about property crime in Santa Cruz, visit this page by bestplaces.net

.
Safest And Most Dangerous Areas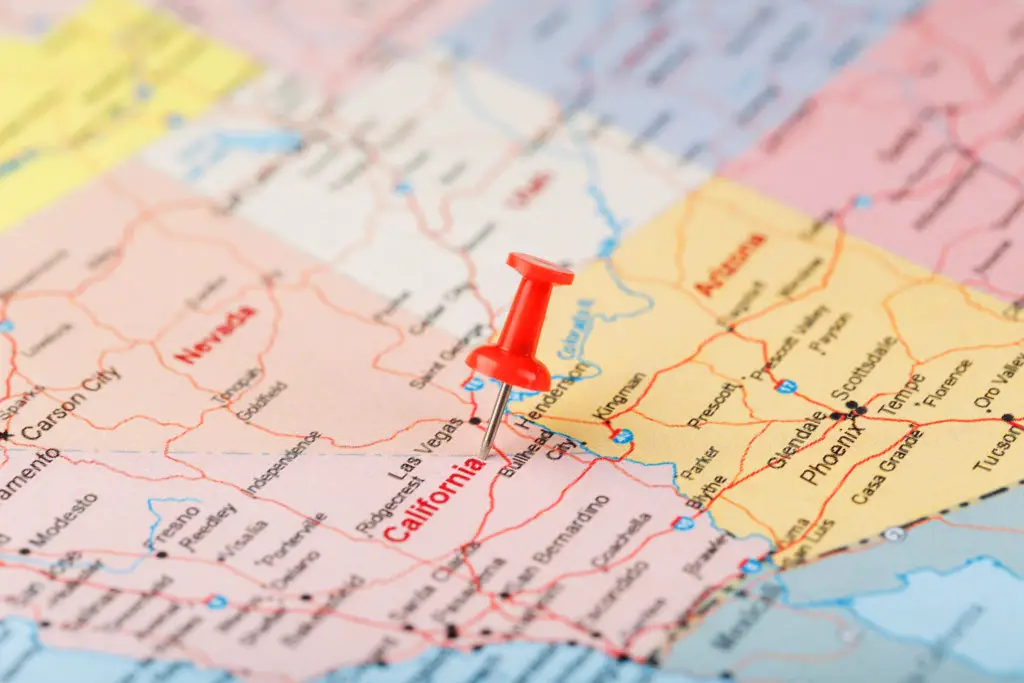 Like all towns, Santa Cruz has its good parts and bad parts. Although it has a high crime rate overall, not every area is at the highest risk. There are several neighborhoods and regions that have decent safety ratings, as well as a few neighborhoods that are riddled with crime.
To explore 3 of the safest and most dangerous parts of Santa Cruz, read below.
Most Dangerous Areas:
Delaware Avenue/ Almar Avenue
The area between Delaware and Almar Avenue is one of the highest-density areas for crime. It only covers a small overall footprint, but it's in a tightly packed urban area. A lot of people living in close proximity can lead to higher crime rates.
Laurel Street/ Cabrillo Highway
Laurel Street and Cabrillo highway cover some of the most popular areas of Santa Cruz (and also the most dangerous). The Boardwalk amusement park and downtown commercial district are popular destinations for residents and tourists. This cramped proximity and large numbers can create some dangerous areas.
Broadway/ Pine Street
This neighborhood is full of tightly packed residential areas and is very close to the downtown center. It includes a section of San Lorenzo park as well and has a similar crime rating to the previous two areas.
Most Safe Areas:
Soquel Drive/ North Rodeo Gulch Road
This is considered to be the safest neighborhood in Santa Cruz. It sits right next to DeLaveaga park and includes a mainly residential area. It's also one of the northernmost points of Santa Cruz and is right on the border of the town.
Bonny Doon/ Davenport
Bonny Doon/ Davenport makes up the largest area of Santa Cruz and it has the second-lowest crime rating in the region. It encompasses several miles of coastline, as well as a portion of the Big Basin Redwoods state park. It's a bit more rural compares to downtown Santa Cruz, but that's partly why it can maintain a lower crime rate.
Twin Lakes/ Five Branches U
This neighborhood sits right next to some high-crime areas, but it's maintained the third-lowest crime rate in the city. It's right beside the Santa Cruz harbor and encompasses the Simpkins family swim center, Twin Lakes beach, and Lincoln Beach. It's also close to the downtown area and boardwalk!
Related Topics:
If you like the article above, here are some other similar articles you should check out!
17 Reasons Not to Move to Santa Cruz, California

9 Celebrities Who Lived in Santa Rosa, CA

Is Santa Rosa, CA a Liberal City?