For tourists, residents, and potential newcomers to a city, safety is an important factor. One of the most effective methods of finding whether a city is safe or dangerous is important to research all types of criminal offenses. So, is there a lot of crime in Buckeye, Arizona?
Buckeye, Arizona is safer than nearly half of the cities in the United States. There are fewer overall crimes committed there than in the average city. Both the annual violent and property crime rates are lower in Buckeye than are reported in the average city in the US or in the state of Arizona.
Even though there are not a lot of crimes are reported in Buckeye, it is good to see how often different kinds of crimes are reported, where the safest parts of the city are, and how likely each person in the city is to fall victim to a crime. To learn all about these areas in the crime reports of Buckeye, read the following subheadings. Make sure to keep reading!
Summary of Annual Crime Reports in Buckeye, Arizona
The number of crimes that are reported annually in Buckeye is rather minimal. Based on crime reports in cities throughout the entire nation, Buckeye is safer than 42% of US cities! This includes cities of all sizes and populations as well. However, this does also mean that Buckeye is more dangerous than 58% of US cities based on the number of overall crimes reported there each year.
There are approximately 145 violent crime reports made in Buckeye annually,

which adds up to roughly 1.6 violent crimes committed for every 1,000 people living in the city. As is usual in most areas, there are far more property crimes than violent ones occur.
In Buckeye, there are 1,184 property crime reports made in total and for every 1,000 residents, there are around 12.9 violent crime reports. With both property and violent crime statistics included, there are approximately 1,329 total crime reports made in Buckeye, Arizona each year. This equates to about 14.5 annual crimes per 1,000 Buckeye residents.
It is also helpful to remember the size of the city and keep this in mind when viewing the number of crimes that take place there. Both population and geographical area can impact this. In the United States of America, there is a national average of approximately 27 crime reports made annually per square mile. In Arizona, and the city of Buckeye specifically, there are fewer instances of these occurrences.
Arizona has a state average of 26 crimes per square mile, which is just barely below the US national median. In Buckeye, however, there are hardly any crimes reported at all. Only a total of 4 crimes are reported in Buckeye per square mile of the area within the city limits. Not only is this a safe area, but these statistics show that Buckeye is safer than the average city in the entire state of Arizona and the majority of cities across the United States as a whole!
Local Property Crime Rates
Property crime rates include crimes such as burglaries, theft, motor vehicle theft, or graffiti. Because they are much less severe, they occur and are reported far more often than violent crimes. Buckeye has particularly low violent crime rates each year.
The state of Arizona has a state average of around 23.1 property crime reports made on an annual basis per 1,000 people. This is higher than the national average of only 19 property crime reports annually for every 1,000 residents. The city of Buckeye has even fewer reports made each year with a mere 12.9 property crimes reported for each group of 1,000 people among the residents there.
Buckeye really is a safe place to live, and there are not many crimes reported there, and far fewer than are made at the majority of cities across the state and country.
Only 1 in every 77 people in Buckeye falls victim to a property crime while there. The probability of having this happen to you is much higher, however, in other cities across the state of Arizona. Property crimes occur against 1 in every 43 people on average in Arizona, meaning that Buckeye is among the safest cities in the state in terms of property crime offenses.
Annual Violent Crime Statistics
There are not many violent crime reports made in Buckeye, and the city has far fewer than the majority of US and Arizona cities. Of the people in the state of Arizona, 1 in every 199 of them become the victims of a violent crime that occurs there. These are fairly good odds for each person, with a low probability that this will happen to them. However, in Buckeye, a mere 1 in 631 people fall victim to a violent crime! These are fantastic odds and clearly show that the city is a safe place to be when hoping to avoid violent crimes!
Safety from violent crimes is something that is repeatedly shown to have a great presence in Buckeye, especially in comparison to other areas. A national median of 4 violent crimes per 1,000 citizens is present in the United States of America.
The state of Arizona, however, has approximately 5.03 violent crimes reported for every 1,000 residents. This is slightly higher than the national average. Buckeye, Arizona is a city where only 1.6 violent crimes are reported annually per 1,000 residents of the city. Buckeye also has fewer murder, rape, and assault reports made annually than many other US cities.
Buckeye, Arizona's Safest Neighborhoods and Areas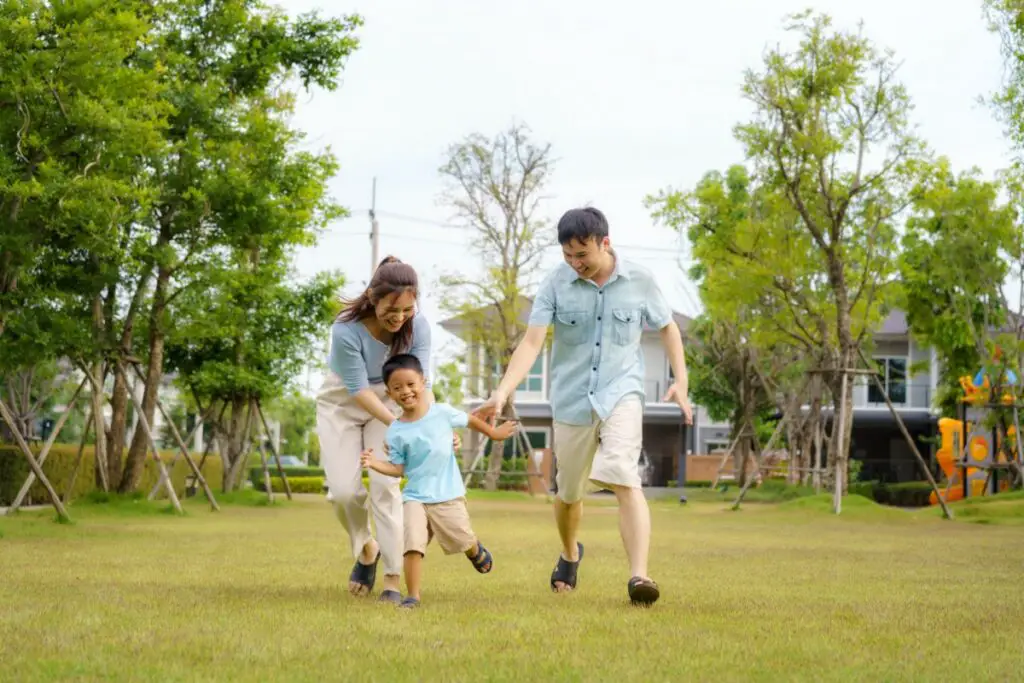 Many different neighborhoods and areas of the city of Buckeye, Arizona are known to have low crime rates. To help anyone who is looking to avoid these crimes, there are several of these safe places listed below. Those who are moving to the city are encouraged to look for houses in these areas.
Big Horn and Bosque
Festival Foothills
Sienna Hills and Sonoran Ridge Estates
Sonoran Vista
Southwest Desert Estates and Rainbow Valley
Tartesso and West Phoenix Estates
Phoenix Skyline West
Verrado
Valencia Heights
Windmill Village