Many people visit and move to Savannah, Georgia every year, but what do the residents believe when it comes to politics? Is Savannah, Georgia a conservative city?
Savannah, Georgia is a conservative city, despite having a democratic local government. The predominantly Republican state government, the highly flexible gun laws, the low tax laws, and even the religious influence all contribute to Savannah still clutching to Conservative attitudes.
More information about the political beliefs of the residents of Savannah, Georgia is below.
Voting History of Savannah, Georgia
While in early state history Georgia voted almost exclusively Democratic

, over the last 20 years and in the last 11 elections, Georgia has voted Republican in all but 3 elections.
However, despite the appearance of a Republican influence, Georgia has become a bit more indecisive and heavily sought after, from the political perspective. For example, despite Georgia voting for the Republican party in the 2016 election, Georgia voted for Joseph R. Biden, the Democratic candidate, in the 2020 election.
However, even though Georgia may be more back and forth on their views and values, Savannah seems to be pulling away from Republican viewpoints ever so slightly towards a more liberal perspective.
Tax Laws
Taxes seem to be everywhere and all the time. However, the State of Georgia is constantly looking for ways to improve the tax laws that they have in place. In January of 2022, Governor Brian Kemp created a bill that will lower taxes and create increased flexibility for its citizens. Rather than continuing with a graduated system, Governor Kemp is promoting a flat rate income level. This will help bring taxes down from 5.49% to 4.99%.
While these may seem like small numbers, understanding how a flat income rate can affect you can have a drastic impact on your income. Savannah, Georgia has a 7% combined tax rate

in order to live there. The State of Georgia currently is requesting 4% combined tax as well as 3% for Chatham county.
While this new tax rate may seem simple, the bill has been changed, fixed, and altered every step of the way in order to reach perfection. However, in order to make things fair for everyone, in addition to the tax rates dropping to 4.99%

, there will be gradually lower rates each year from now until 2024 in order to help state and local government budgets adjusts.
State and Local Government
Local Government
Since 2019, Van R. Johnson, who is part of the Democratic party, has served as the mayor of Savannah and has worked to serve the people and inspire greatness within his city. Van R. Johnson

was born and raised in Brooklyn New York. However, even though Johnson was born hundreds of miles away, nothing was going to stop him from coming down south to Savannah.
After completing his elementary and secondary education up North, Johnson made his way to Savannah State University. It was here that Johnson earned a degree in Business Management before pursuing a Masters's degree in Public Administration from Georgia Southern University.
These two universities helped instill in Johnson a love for public service and for giving back to the communities around him. After being elected, Mayor Johnson implemented plans that helped shape the communities in Savannah. In order to help Savannah progress, Mayor Johnson did several things to encourage this progression and growth.
To help Savannah move past the devastation that was COVID-19, Mayor Johnson helped create more room for local departments and citizens, allowing each to share strengths and weaknesses in each department to inspire improvement.
Mayor Johnson also helped improve infrastructure

, worked to minimize homelessness by creating more housing for those in need, increased sanitation in neighborhoods and streets, and helped small businesses and restaurants provide jobs for the unemployed. These efforts have helped push the communities in Savannah, Georgia forward.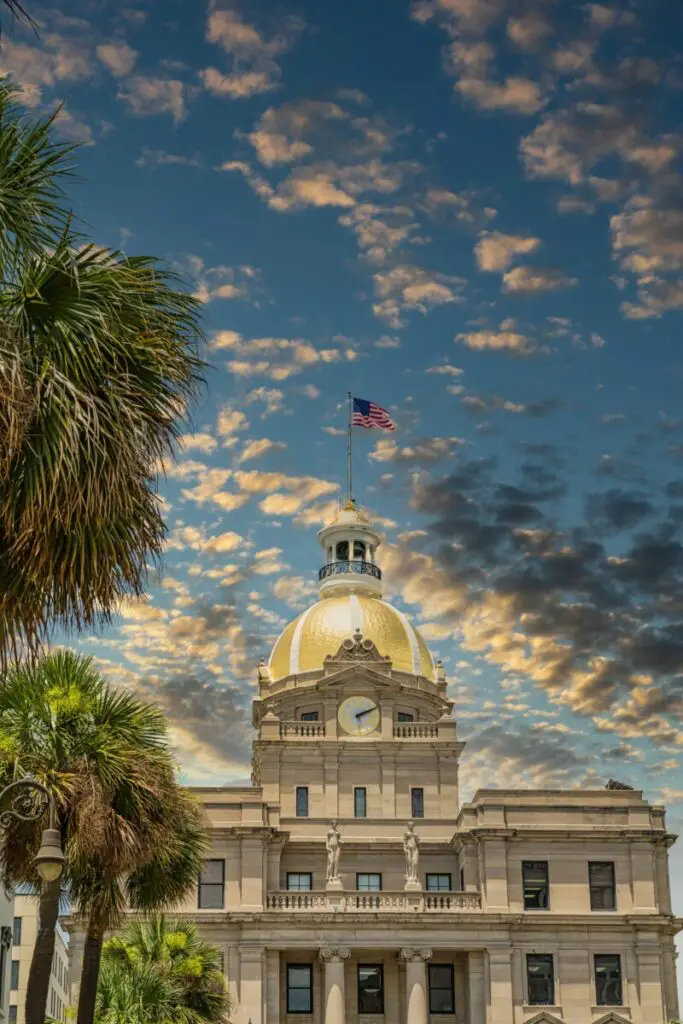 State Government
Beyond Mayor Johnson's efforts, Georgia's Governor Brin Kemp

also makes continual efforts each day to keep the state of Georgia moving ahead. Governor Kemp has been in office since 2019 and is currently planning on running again in the next election. Being born and raised in Athens, Georgia, Kemp has a love for the state like no one else. Kemp attended the University of Georgia and graduated in Agricultural studies.
Kemp became involved in politics after his time serving on the Georgia State senate from 2003 to 2007 and then spent more time serving as the Georgia Secretary of State from 2010 to 2018, just prior to his time as Governor. To keep things simple, since being in office Governor Kemp has created 4 main priorities for his time in office.
The first one is: Make Georgia #1 for Small Businesses. This is pushed by Kemp's initiatives

for low taxes and creating a business-friendly environment.
The second idea is Reforming State Government. This is encouraged by creating a healthy relationship between the State government and the people by implementing resources for citizens and keeping trust.
The third is Strengthen Rural Georgia. This is done by encouraging growth and education and promoting proper pay for work.
The last focus Governor Kemp has in mind is Putting Georgia First. This is done by expanding mental health resources, fighting Human Trafficking, increasing safety, and lowering unnecessary costs. These 4 ideas alone have already helped change the way Georgia functions. 
Further than the Governor and Mayor, the State of Georgia is allowed 180 members of the House of Representatives

. This breaks down to 103 members affiliated with the Republican Party and 76 members affiliated with the Democratic Party. The Speaker of the House of David Ralston (R), with Majority Leader Jon G. Burns (R), and Minority Leader James Beverly (D).
The Georgia State Senate

is permitted 56 members. This breakdown to 34 members of the Republican Party, and 22 are affiliated with the Democratic Party. The President of the Senate is Geoff Duncan (R), with Majority Leader Mike Dugan (R), and Minority Leader Gloria Butler.
Gun Laws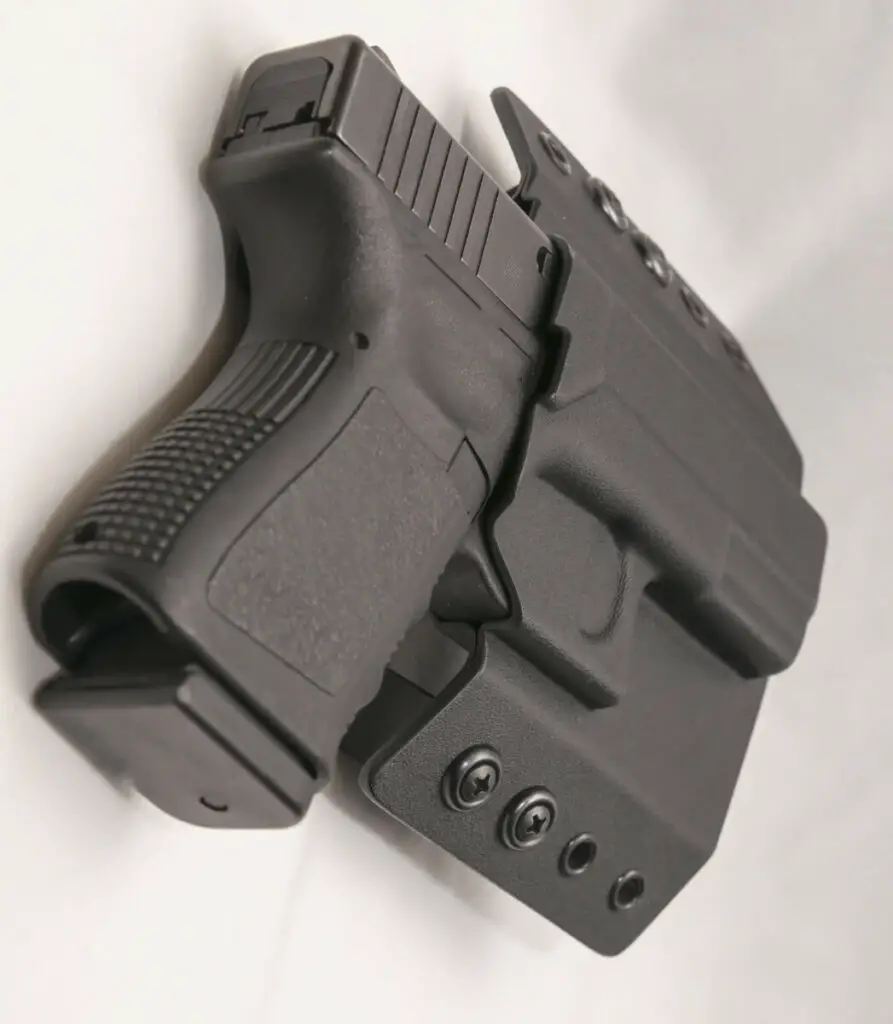 When it comes to guns, people tend to have a lot of opinions. However, there are a lot of ways to keep people happy when it comes to guns, and Georgia does one of those right. Georgia is considered a Shall Issue state. This means that if you desire to carry a firearm, you need a permit.
If you request a permit and meet all of the requirements, you shall be issued a permit. These permits come in the form of a Georgia Weapons Carry License (WCL). It should also be clarified that there is no permit required to carry a gun in one's own home, vehicle, or business. While this open carry law pertains to the entire state, the city of Kennesaw requires each household to own a firearm.
In regard to concealed carry, in April of 2022, Governor Kemp issued a bill that clarified the laws and policies concerning concealed carrying weapons. Immediately since that date, new policies

have been in place issuing a Constitutional Carry Policy as well as honoring any or all out-of-state licensing.
This means that Georgia follows the laws of reciprocity. Furthermore, if an individual has the ability to obtain a firearm in a legal way (21 years of age or older), it is their right to carry that weapon, whether concealed or openly

. In Governor Kemp's new gun bill, he also clarified that if any gun permits expired during the various quarantines of the Pandemic, they have a 120-day period to get them reinstated.
Religion
Being in the deep south, Savannah has a rich religious history. Being a part of the Bible belt, the southern states have Christianity running like veins through each city. Georgia is no different. Religion has helped unite communities and cultures and inspire change and connection throughout the state. Georgia has a 52% religious rate

in the state. Moving to the coast, Savannah, Georgia has over a 58% religious rate

.
While this rate can be broken down into a variety of religions, it is hard to deny that religion has an impact on people's lives. Governor Kemp and his family have attended an Episcopal church in Athens since he got married to his wife. Even government leaders have been able to see the benefits of religion in the lives of people.
Baptist
The highest ranked religion found in Georgia is the Baptist Religion with 16.9% of the religious population. The Baptist church is one of the oldest religions in the south. With over 20 chapels in the Savannah area alone, the Baptist church is very popular and growing every day. Worship services are every Sunday and are welcoming to anyone wanting to grow closer to God. The Baptist doctrine centers on God and his love for them.
Methodist
The second highest ranked religion in Georgia is the Methodist church with 9.7% of the religious population. The Methodist church focuses on maintaining and creating a personal relationship with God so that he can help guide you in your life. The Methodist Church meets every Sunday in one of its many meeting houses in the Savannah area.