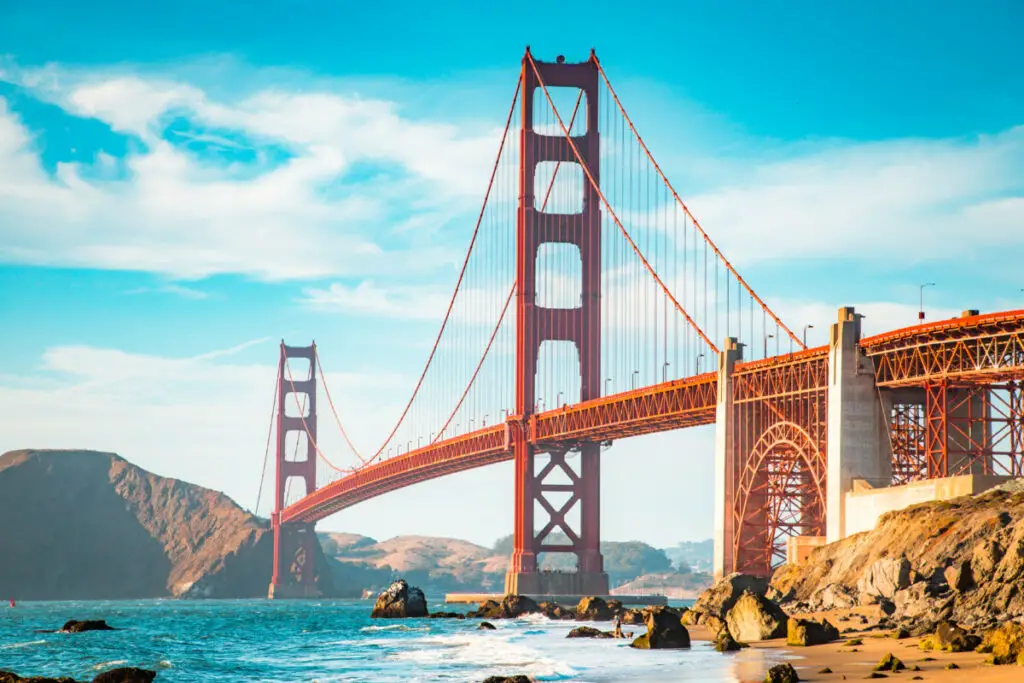 Nearly 875,000 people live in San Francisco. For such a highly populated city, San Francisco citizens are incredibly united in political views. Many studies have titled San Francisco one of the most liberal cities in the United States, ranking next to Washington, DC, and Seattle, Washington.
While San Francisco had some republican tendencies in the 1900s, the city's conservative beliefs are long gone. Citizens promote staunch liberal views as reflected in voting tendencies, elected officials, values, and law. San Francisco stands true to its blue reputation: America's most liberal city.
The city of San Francisco has an extremely high liberal population and stands nearly unanimous in enacting such principles and policies. Both conservative Republicans and independent voters combined aren't even half of the percentage these Democratic liberals claim in the city. The California bay area is about as liberal as they come!
When Did San Francisco Become so Liberal?
It is hard to dispute that taking a look at the San Francisco Bay area today will reveal anything but a large sea of blue, but when did this begin? There are many different opinions on when the conversion began from a more Republican and conservative crowd to the staunch liberal and Democratic dynamic of the population today.
The time frame dispute is reasonable when considering a large amount of influencing factors in this red to blue transition. Simple facts show that the last Republican to win in San Francisco was in 1956. Sometime later in 1988, George Bush was the last Republican presidential candidate to take any county in the Bay Area, receiving support from Napa County. In the following election, Bill Clinton carried the state and marked the end of the Republican hold on the city.
In 1966, a man named Art Agnos moved to San Francisco from Springfield, Massachusetts. He was one of many who chose to head West at this time. The majority of these people chose to make the move as an escape from discrimination. Some ran from the high racial stigmas in the East, others from poverty, political oppression, or homophobia.
Whatever the initial oppression, San Francisco quickly became a hot spot for those seeking personal freedom and liberty. The city grew to represent a new way of life- full of opportunity, change, and freedom for people of all backgrounds.
Representing his fellow newcomers, Agnos made his way into political positions quickly. Ten years after moving to California, Agnos was elected to the state legislature. Only ten years later, Agnos was the mayor of San Francisco.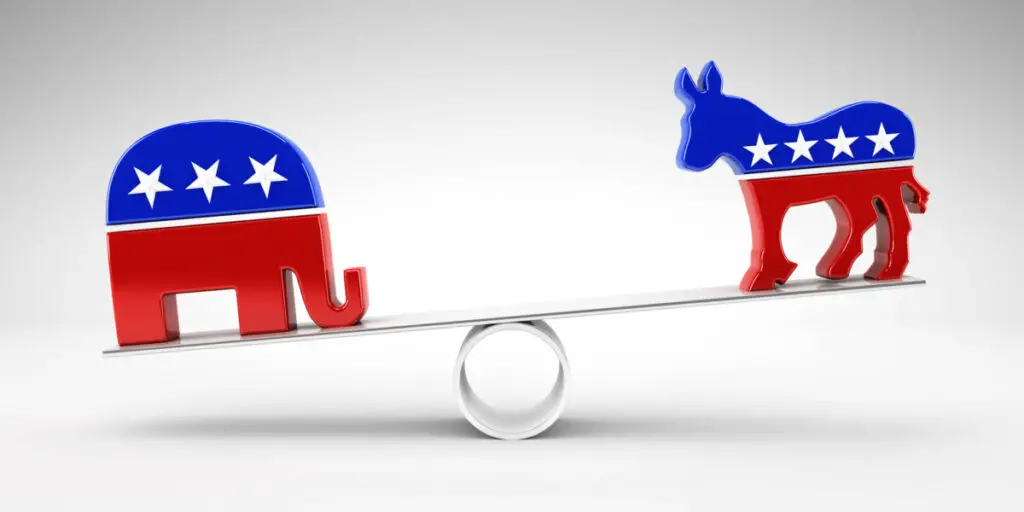 Other men such as Willie Brown

, Phillip Burton

, and John Burton made a large impact on the transition to liberalism as well. In the 1960s, the men worked to gather a political following from many gay and African American citizens who'd come seeking freedom. The large income of young "hippies" around 1967 was registered Democrats and was quick to join the cause. This movement became known as "The Burton Machine", which helped Harvey Milk

become the first openly gay man to be elected to office.
The amount of Republicans in the area began to drop quickly as election after election led to Democratic victory. All elected officers from San Francisco are liberal Democrats. The last Republican to represent the area was Catharine Baker

in 2014, but her affiliation with the Republican party was her downfall and she was not reelected to office.
Liberal and Democratic views rule the city of San Francisco today, having nearly completely eliminated all traces of Republican presence. For a time, there have been more registered voters of Independent parties than Republicans!
Voting Tendencies
San Francisco has voted Democratic in every election since 2000. The political climate of the nine-county Bay area is highly liberal. An overwhelming 85.3% of voters in the area voted Democratic in the last presidential election. Only 12.7% voted Republican, leaving 2.0% as Independent voters.
From 2018 to 2021, fina

ncial contributions to the Democratic Party and liberal campaigns have been increasing in both value and number of contributors. $244,561,810 were contributed to the Democratic Party from 296,977 contributions, averaging a total of $824 per contribution for the four years.
In contrast, an average of only $2,340 per contribution were made to the Republican Party and conservative campaigns. They received a total of $28,445,956 in 12,159 contributions. These numbers alone show the incredibly prominent liberal views in the area and the low competition status of the opposing side.
Government Officials
London Breed is the current mayor(2022) of San Francisco. She belongs to the Democratic party and supports liberal views. Mayor Breed

has enacted several policies and instigated new programs to assess the needs of San Francisco such as homelessness, housing, public safety, measures against COVID-19, and climate change.
One of Mayor Breed's largest achievements as mayor is marked by her efforts in the fight against climate change. In October of 2021, she launched a New Climate Resiliency Program known as Climate SF

. This new program coordinates the efforts of several large organizations and companies in the city to help increase San Francisco's resiliency.
San Francisco has a long history of Democratic and liberal mayors in office. In fact, the Democratic Party has claimed the city's mayors for nearly 60 years! The last mayor in San Francisco to hold office as a Republican was George Christopher, serving as mayor from 1956 to 1964.
The Nation's Easiest Abortion Access
The California state constitution and state statute protect citizens' right to an abortion. Citizens have strongly rejected propositions of requiring parental consent or waiting times before an abortion.
In 2023, the state of California will provide all abortion-related services

free of cost. A new law passed denies insurance companies from imposing deductible or co-pay costs for anyone seeking an abortion. Abortion-related consultations and follow-up care are free of cost as well.
Not only does California support its own residents in seeking abortions, but they are now instigating methods of helping out-of-state abortion seekers receive easy access to care as well. Both Californians and patients from other states can receive help in costs for not only the abortion procedure, but also travel costs, lodging, food, child care, and lost wages.
Now not everyone agrees with abortion, but if you are okay with, support others in it, and are okay with the policies that San Francisco has in place, then this is a great place to be. And for those of you who are against it, that is totally okay too!
It's important to note that California is for these policies, so if you can't support them then you can find groups to support those who speak out against those things. But seeing that this state has views that are on the left side of the scale, it is no question as to if they support abortions or not.
LGBTQ Beliefs and Community
Another Democratic leader, Governor Gavin Newsom, fights to enact liberal views and policies within the city. In 2020, Governor Newsom signed legislation providing further protection for LGBTQ+ Californians

. He states,
More than a million participants fill the streets of San Francisco in June each year to be a part of the Nation's largest Pride Parade event. Visitors from other states and even countries travel incredible distances to participate in the San Francisco National Pride Parade. This year's parade in June of 2022 will be the parade's 52nd annual occurrence, marking the city's long history of support for the LGBTQ+ community.
Because of this longstanding support for those in the LGBTQ+ community, many people want to live here for the feeling of belonging. But, moving to California isn't something that you can do without lots of thought and planning, so simply visiting and making new friends during Pride Month and during the National Pride Parade can be amazing.
Many people celebrate hand in hand with strangers who automatically give them love and acceptance, and walk away with new connections with people they can become lifelong friends. I would only advise you to bring ear protection if you are not good with loud noises because with this event being at a national level, it gets loud!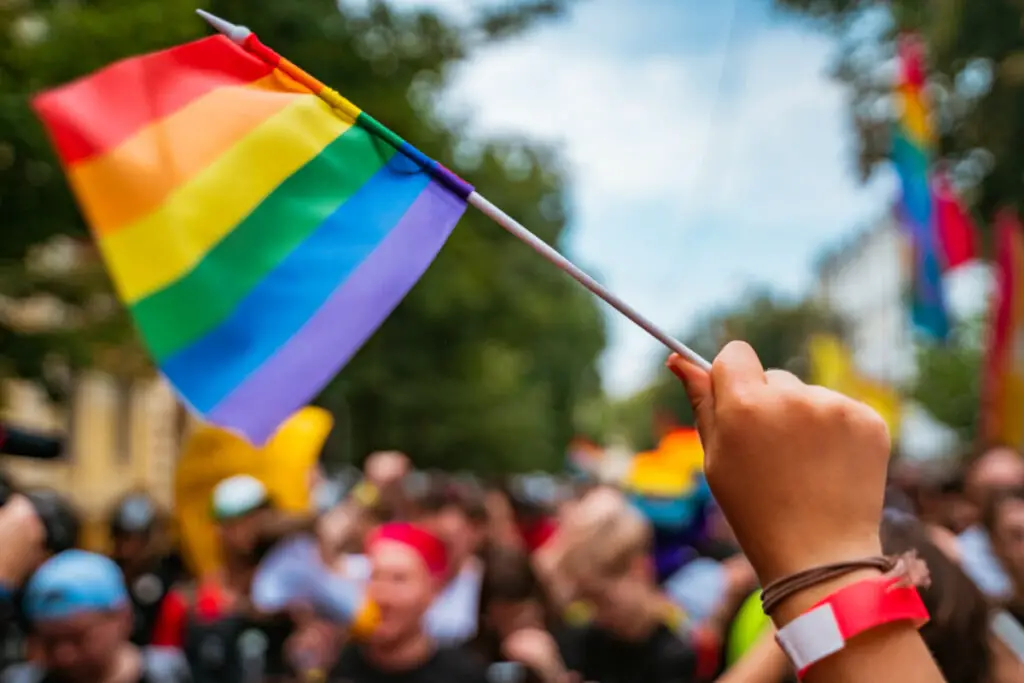 Gun Laws
With the nation's toughest gun laws, California continues to live a liberal lifestyle and keep guns out of the hands of dangerous citizens, and in the hands of law enforcement workers. After a violent misdemeanor offense in California, the offender cannot have possession of a gun for the next 10 years. In most states, a restriction of this extent would only be required after committing a felony.
To obtain a firearm, California requires background checks from both licensed retailers as well as private parties. In other states, this is not required or as harshly enforced.
Related Topics:
If you like the article above, here are some other similar articles you should check out!
Is there Public Transportation in San Francisco?

Is there a lot of Crime in San Francisco?

17 Reasons Not to Move to San Francisco