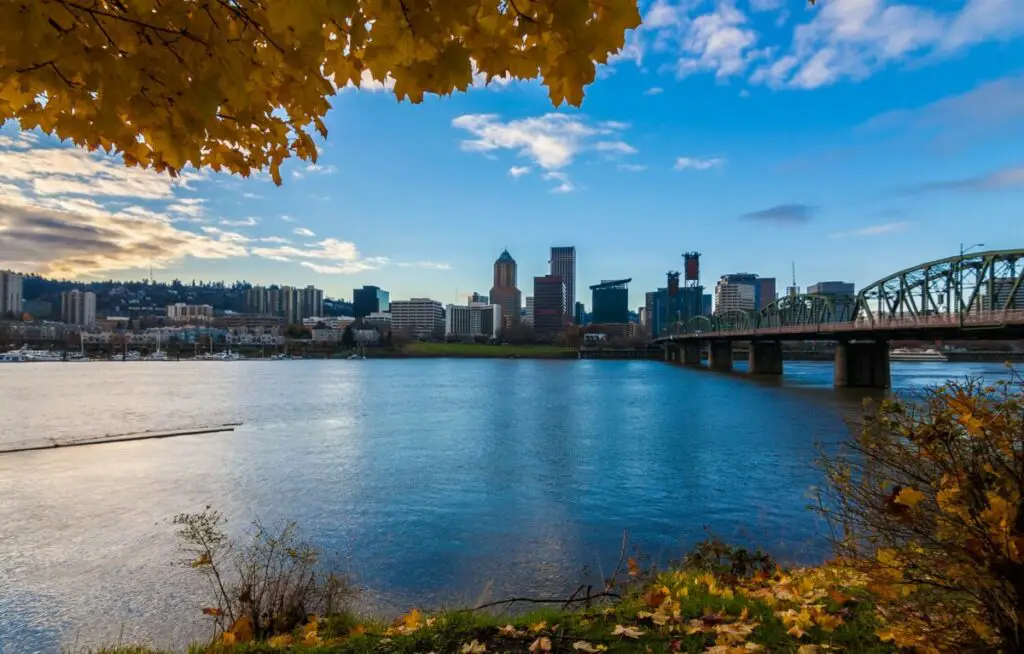 The city of Portland is a popular vacation location and permanent living location for many people. It is known for its accessibility to the coast to the west, and large mountains to the east: the city has it all.
Portland, Oregon is highly liberal. The city's laws, voting tendencies, government officials, priorities, financial contributions, and tax rates support democratic and liberal views. Portland is a city of liberalists, even while surrounded in conservative beliefs from smaller cities in Oregon.
Most large cities tend to vote for and express more liberal beliefs, and Portland is no exception. The majority of the city's population vote for Democratic candidates and support liberal policies. They work for a strong and involved government that will step in and provide for each individual's needs.
What Views are Liberal?
Liberalists believe in a strong and involved government that ensures that no people are left in need under their care. They generally work towards an end of injustice, and combat this evil with government power and authorities. They oppose conservatives, who work for a less-involved government and work toward more freedoms for citizens as individuals, providing them with the tools to solve their own problems.
Conservatives also differ from liberalists in that they stand by religious beliefs. Liberalism believes that religion and state should remain separated. Liberals do not oppose physician-assisted suicide, abortions, or same-sex marriage.
Because they value strong government, liberalists generally encourage higher taxes, especially on the rich, to provide funding that can be used to help citizens with more needs than they are able to care for on their own finances. Liberal views support a market system economy, strict gun laws for citizens, pro-choice efforts that encourage abortions, LGBTQ marriages and rights, eco-friendly power resources, limited use of fossil fuels, and government-funded organizations being available to the public.
Liberal voters generally support the legalization of LGBTQ marriages. They also strive for a public and basic health-care system that will be funded by the government and provided for the needs of citizens.
Highly Democratic Voting Trends
The political climate of Portland, Oregon is strongly liberal. This is statistically proven in the most recent presidential election held in 2020. An overwhelming 79.2% of the city's voters supported the Democratic party. Only 17.9% voted for the Republican party, and 2.9% voted independent. Nearly 80% of voters in the city supported the Democratic party, showing the city's liberalist supporters account for well over half of Portland's population. This majority is not newly earned, either. Multnomah County has voted Democratic in every election since 2000.
From the voting statistics, it can be easily assumed that the city's financial donations to the Democratic party are considerably higher than those given to the Republican party or conservative organizations. This is true, and shown through donations made from 2018-2021. The Democratic party and liberal organizations received a total of 255,960 contributions made, totaling $26,427,516 and an average of $104 made per contribution. In comparison, Republican and conservative campaigns only received 15,816 contributions and a total of $5,250,652 in donations over the same four year period.
Pro- Abortion Laws and Efforts
The right to abort is legal in most US states but has varying laws and procedures. Oregon is liberal in their abortion rights, and protects the legal right to abortion in its state constitution.
There are requirements for age or parental consent to perform an abortion in the state of Oregon. The procedure is legal at all stage of pregnancy. No minimum wait periods, ultra-sounds, or counseling are required by the state before an abortion can be performed.
The US Supreme Court is currently reviewing the Roe in Dobbs v. Jackson Women's Health case. Many other states, primarily conservative and Republican party supporters, have placed "trigger laws" which will prohibit abortion following the announced results of the trial. Oregon, on the other hand, has a law waiting to the opposite and protect legal abortions in the state.
Pro-choice rallies are commonly held in the city of Portland. One was reported in May of this year. Hundreds of citizens stand for women's rights to choose an abortion and the opportunity to do so legally.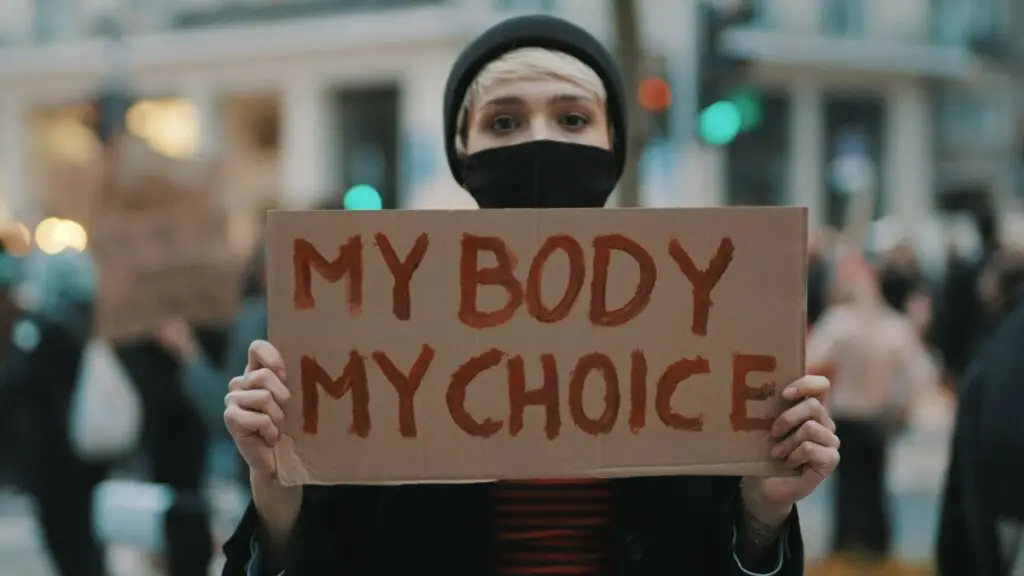 Legalized Physician-Assisted Suicide
A hot-topic among battling conservative and liberal voters, Oregon is one of only ten US states to legalize physician-assisted suicide. This is an option given to patients who are terminally ill and have been given a prognosis of less than six months to live.
Physicians prescribing medications to quicken death cannot be prosecuted in the District of Columbia, Oregon, Colorado, New Mexico, Hawaii, Maine, New Jersey, Vermont, and Washington. Patients in California and Montana can be given the option via court ruling if their situation permits. Each of the 10 states that have legalized the practice, including Oregon, are consistent Democratic voters in elections and supporters of liberal beliefs.
Social and religious conservatives strongly oppose the practice of physician-assisted suicide, while liberal progressives are in favor and support its legalization and use.
Oregon was the first US state to legalize physician-assisted suicide, starting the practice in 1997. This is known as the "Death with Dignity Act". Since it's legalization in the state, Oregon's numbers in recipients of the prescription and deaths have risen considerably. The Oregon Death with Dignity Act data summary records 3,280 prescription recipients and 2,159 deaths caused by the use of the prescribed drugs.
The state's early legalization and consistent support of physician-assisted suicide are indicators of the present and dominating liberal beliefs. Approximately 47% of Oregon's population lives in the city of Portland, making state-wide policies and decisions a large reflection of Portland and its residents.
Environmental Efforts
In 2021, Oregon passed its famous climate bill. This bill works to clean up Portland's power grid, and help promote the use of reusable power sources and limit the increasing use of fossil fuels. The bill actively opposed expansion of infrastructure with the primary purpose of transporting fossil fuels in or through the city of Portland, or the state's adjacent waterways.
The bill also approves power companies to consult with organizations that will help them in efforts to lower harmful emissions. Cities in Oregon are now permitted to enact a "green tariff". This allows them to offer power companies more money for utilities that come from cleaner sources.
In 2019, Governor Kate Brown signed the Oregon Environmental Protection Act. This will protect Oregon and enforce stricter application of the Clean Air Act, Water Pollution Control Act and Safe Drinking Water Act all of which were previously instated. Oregon is a strong supporter of environmentally friendly actions and measures.
These are only a few of Oregon's many efforts to decrease their use of fossil fuels as well as their pollution levels. This is commonly prioritized by liberals. They work to combat climate change and protect the environment, decreasing our carbon footprint as much as possible.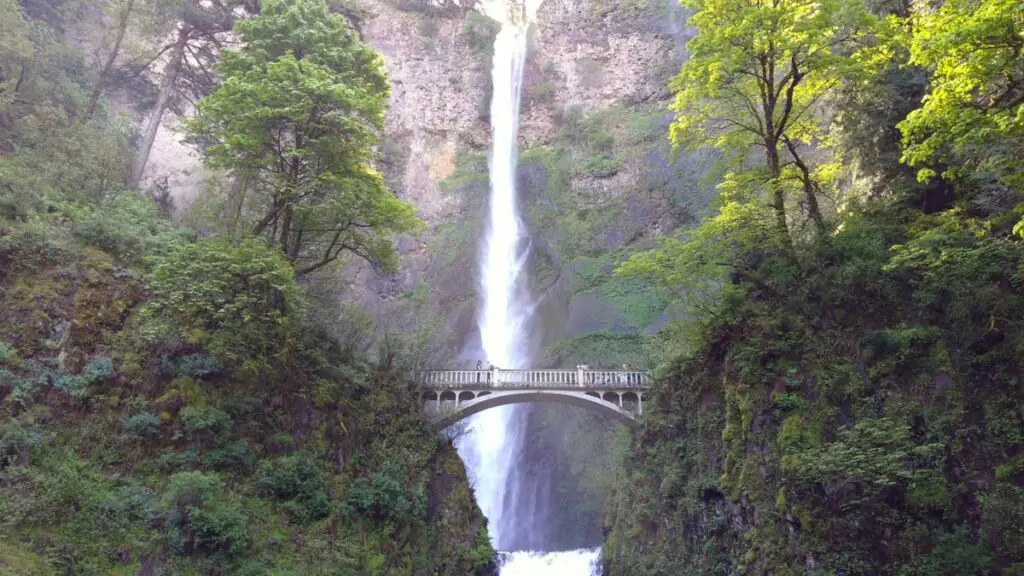 Portland's LGBTQ Community
Portland is reported to have the second-largest LGBTQ community in the United States at 5.4% of citizens who identify as being part of the LGBTQ community. The city holds an annual 3-day pride celebration every June known as the Portland Pride Festival. The activities draw visitors from all over to support the LGBTQ community.
June is known as pride month and is the most common month for parades and pride celebration events. Many such events are held in the city of Portland! Some of the most popular include: Portland Pride Waterfront Festival, Portland Pride Parade, Gaylaboration 2022: decaDANCE, Dyke March, Pride Pics, Portland Gay Men's Chorus Presents 'Let's Get Proud', PDX Latinx Pride! A Queer Latinx Dancy Party, Let's Pride Together Block Party!, and the Portland Pride Paddle. The city hosts a plethora of events and activities for LGBTQ rights and pride.
Oregon was the 17th US state to legalize same-sex marriage. This was passed in May of 2014. This was also a large step toward protecting the rights of marriage for LGBTQ couples.
Elected Government Officials
The Democratic party has had control of Oregon's governor, senate, and house for the last 14 years. The Republican party has never had control of all three positions in the history of the state. Both chambers of the state legislature, the secretary of state, and the attorney general are all current members of the democratic party as well. The current mayor of Portland, Oregon is Ted Wheeler, a member of the Democratic party.
High Tax Rates
US news recorded Oregon as having the highest tax-income burden in the country for 2021. For individuals, Oregon's effective income tax rate is at 23.37%! When paired with the state effective tax rate of 7%, Oregon was a clear leader in the US.
Higher tax rates are a common sign of a liberal majority in an area. With the highest rates in the country, Oregon shows yet again that it has a strong Democratic pull.
Related Topics:
If you like the article above, here are some other similar articles you should check out!
11 Pros and Cons of Retiring in Portland

Is There Public Transportation in Portland, Oregon?

17 Reasons Not to Move to Portland, Oregon