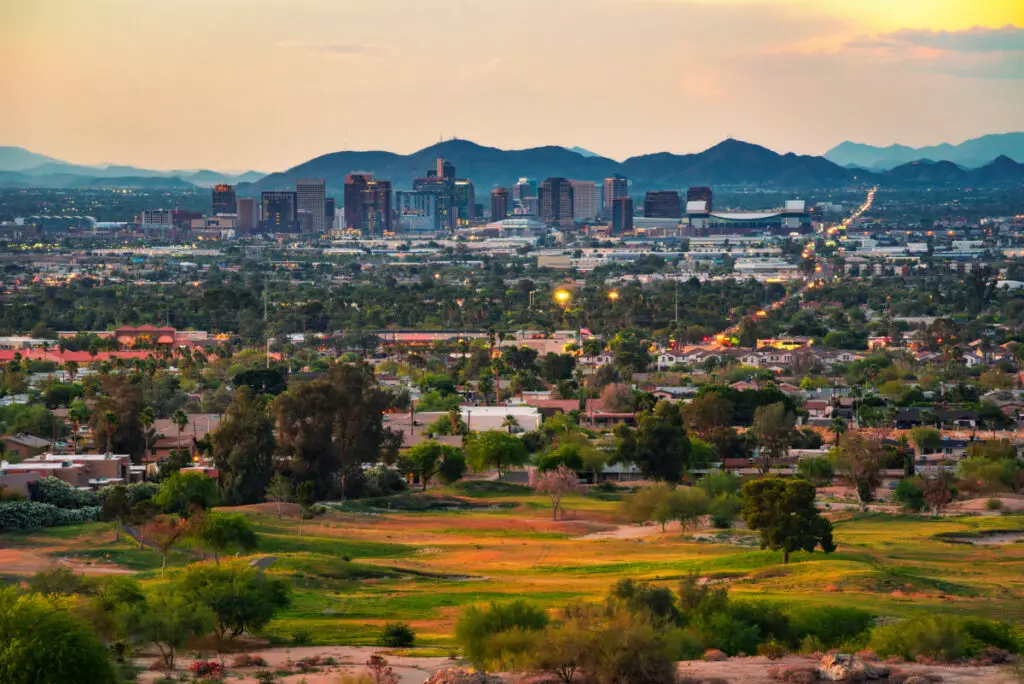 Politics are important to many people these days, and it may be important to you to know whether or not the city you are living in has the same political views as you do. Many people want to move to Pheonix, Arizona nowadays. So, does Phoenix, Arizona lean liberal or conservative?
Phoenix, Arizona is not a liberal city. The city's residents have voted for the Republican candidate in 5 of the last 6 elections. The state of Arizona and Maricopa county, Phoenix's county, are also moderately conservative; both areas also voted for the Republican candidate 5 out of 6 times.
There are many aspects to the political climate of a city, including the results of presidential elections, the local leaders, the policies, and the demographics. It is important to consider all of these factors when deciding whether a city is liberal or conservative.
Presidential Elections
The result of the presidential election in a city can be a good way to gauge whether it is more liberal or conservative, and that is the case when looking at the election results in Pheonix, Arizona.
From 2000 to 2020

, the United States had six presidential elections. The state of Arizona voted for the Republican candidate in five of these elections, only voting for the Democratic candidate in 2020. In fact, since 1952, the state has only voted for the Democratic candidate twice.
In the six elections between 2000 and 2020, the percentage difference between the Republican and Democratic voters has been within 10%. The highest percentage who voted for the Republican candidate during that time was 54.9% in 2004, and the lowest percentage was 48.7% in 2016. The highest percentage who voted for the Democratic candidate was 49.4% in 2020 and the lowest was 44.4% in 2004.
In the 2020 election, 49.4% of voters voted for the Democratic candidate and 49.1% voted for the Republican candidate. This was the only time in that twenty-year period that the Democratic candidate won in Arizona.
Maricopa County

, the county that Phoenix is in, has voted for the Republican candidate in five out of the six elections that were held between 2000 and 2020. Just like Arizona, Maricopa County voted for the Democratic candidate in the 2020 election. The percentage difference between the number of Democratic and Republican voters was higher than 10% except in 2016 and 2020. In 2016, there was a higher than normal percentage of Independent voters.
In the 2020 election, 50.13% of Maricopa County residents voted for the Democratic candidate and 47.96% voted for the Republican candidate.
Phoenix, Arizona

, like Arizona and Maricopa County, is moderately conservative. In the six elections between 2000 and 2020, Phoenix voted for the Republican candidate in all elections except for the 2020 election, just like its state and county. The percentage of Republican voters was 10% higher than the percentage of Democratic voters except in 2016 and 2020.
Interestingly, there were more campaign contributions in Phoenix to the Democratic party from 2018 to 2021 than to the Republican party. There were 123,865 contributions to the Democratic party, totaling about $19,474,015.
In that same time frame, there were 32,569 contributions totaling $23,055,743. Though there were more contributors to the Democratic campaign, the Republican campaign brought in more money; the donations to the Republican campaign averaged about 4.5 times higher than those to the Democratic campaign.
The results of the presidential elections in Phoenix are not the only way to determine whether it is a liberal or conservative city. There are many other factors to consider.
Local Leaders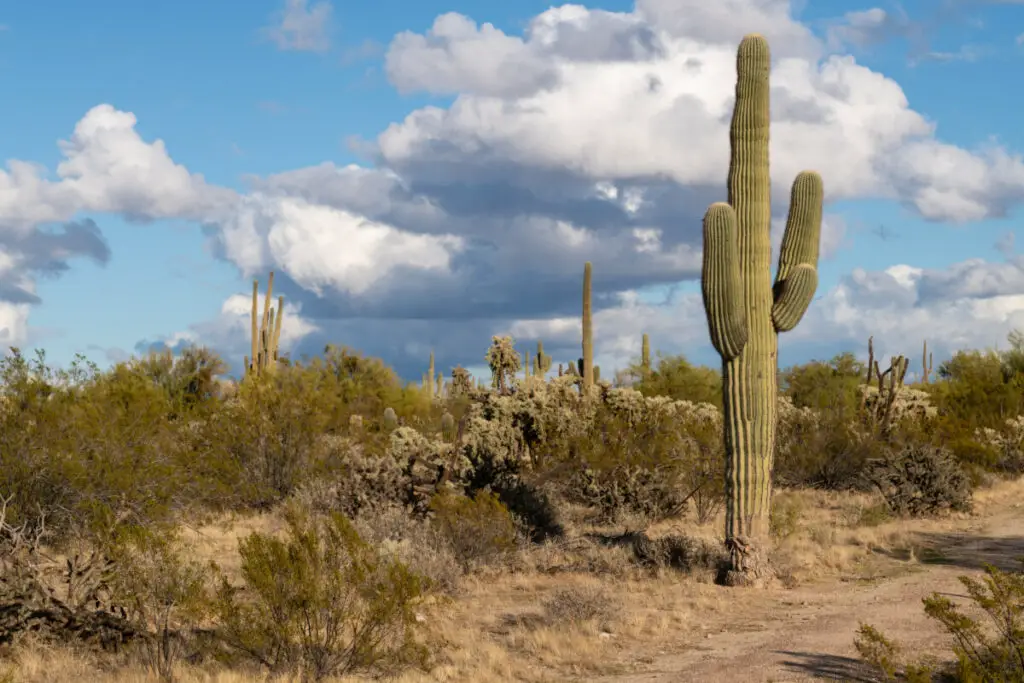 One of the factors that you need to consider when deciding whether Phoenix is a liberal or conservative city is the political party of the local leadership. These are more people that the residents voted for to represent them in politics. The actual political parties of these leaders, the campaign platforms they ran on, and the policies that they have enacted can all give us an idea of whether the voters in Phoenix prefer liberal or conservative ideals.
Mayor
The mayor of Phoenix is in charge of presiding over council meetings and official ceremonies and of representing the city at state, national, and international levels.
The mayor of Phoenix is Kate Gallego

. She was elected in 2020 as the second female mayor of Phoenix. She received the highest number of votes ever cast for a mayoral candidate in Phoenix, so she was clearly a popular choice.
Gallego was elected as a city councilor in 2013. Before that, she worked toward strategic planning and economic development for a utility company and she was on the governor's political team.
During her time as mayor, Gallego has worked toward sustainability, creating the Office of Heat Response and Mitigation, launching the city's cool pavement pilot, and supporting EV infrastructure. She also facilitated a major business development deal for a semiconductor manufacturing plant.
Though mayoral elections in Phoenix are nonpartisan

, Gallego is affiliated with the Democratic party. Her support of sustainability and environmentally friendly policies supports the assertion that she leans politically democratic.
City Council
The city council of Phoenix adopts the city budget, approves mayoral appointees, imposes taxes, and makes/amends city laws. There are eight city council members, each elected by one of the city's eight districts. There are five women on the city council and three men.
The city councilors serve for four years. Two of them are on their first term, while the six remaining have served one or more terms before. All city council members are considered nonpartisan, so you technically can't use the political affiliation of the members to determine whether or not Pheonix, Arizona is liberal or conservative.
Policies
The policies that an area has in place can give an idea of whether it is liberal or conservative. A liberal location is more likely to support abortion rights, gun control, and gay marriage, while a conservative location is more likely to oppose these policies.
Abortion
Before receiving an abortion

, Arizona residents must receive an ultrasound and receive counseling designed to discourage them from getting an abortion.
Abortion is not covered in insurance policies for public employees, Medicaid, or health plans. Telemedicine cannot be used to administer an abortion, parents of a minor must give permission, and abortion clinics must meet certain standards before they can administer abortions.
In 2017, there were 11 facilities that provide abortions in Arizona, eight of which were clinics. This is an 11% decline from 2014. 80% of counties do not have an abortion clinic, leaving 18% of women without access to an abortion clinic.
Gun Laws
Arizona had the 20th highest gun death rate in the country in 2020 and the 5th highest gun export rate.
Arizona gun laws include

a prohibition of firearms at polling places and mental health record reporting. It does not have universal background checks, gun owner licensing, extreme risk protection orders, assault weapon restrictions, a large capacity magazine ban, waiting periods, a concealed carry permit, open carry regulations, or child access prevention laws. Anyone over 21 can carry a hidden and loaded firearm in public without a license.
Gay Marriage
Arizona legalized gay marriage

on October 17, 2014. This was eight months before the Supreme Court mandate requiring gay marriage to be legal. It was the 30th state to legalize gay marriage, tied with Alaska.
Demographics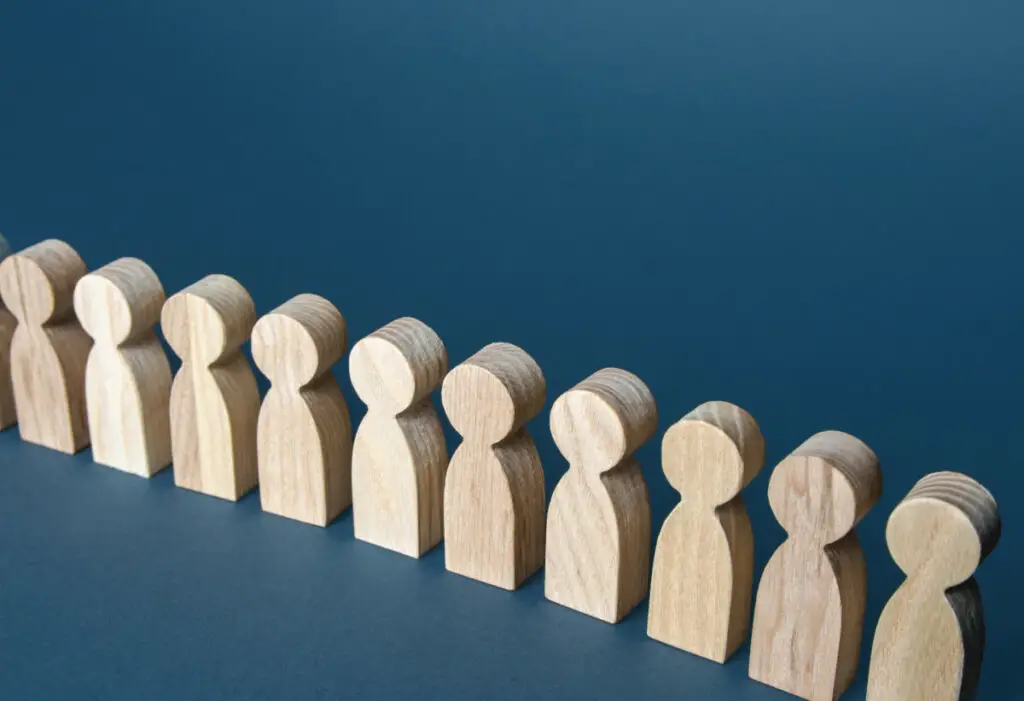 Phoenix has a population of about 1,708,127 people

. The population density is 3,300 people per square mile. 50.2% of the population is female and 49.8% of the population is male. The median age is 37.4, and the average number of people per household is 2.8.
The racial makeup

of Phoenix is as follows:
White: 43.3%
Black: 6.6%
Hispanic/Latino: 42.5%
Asian: 3.5%
Native American: 1.6%
Hawaiian/Pacific Islander: 0.2%
Two or More Races: 2.2%
Other: 0.1%
44.7% of residents of Phoenix are married

and 12.6% are divorced. 32.7% of residents are married with children and 24.0% are single with children.
The average income

of a Phoenix resident is $24,057 per year. The average household income is $46,881 per year. The unemployment rate is 6.6%.
81.2%

of Phoenix residents are high school graduates, and 22.1% only have a high school diploma. 17.8% have 2-year degrees, 27.8% have four-year degrees, 1.9% have master's degrees, and 1% have professional degrees.
39.8%

of people in Phoenix are religious. 38% are Christian, 0.4% are Jewish, 1.1% are of eastern faith, and 0.2% affiliate with Islam.
The rate of violent crime

on a scale of 1 to 100 in Phoenix is 37.5. The rate of property crime is 52.8. Both are higher than the national average.
Political History
Arizona became a state on February 14, 1912. It was the 48th state to join. From 1912 to 1948

, the state mostly voted for the Democratic candidate in the presidential election, only voting Republican three times in 1920, 1924, and 1928. From the 1952 election onward, the state voted for the Republican candidate all but two times: once in 1996 and once in 2020. This switch in political beliefs is quite interesting.
Overall, Pheonix, Arizona is moderately liberal but mostly conservative.